News first broke on Nov. 17 that Singaporeans will have to clean up after themselves on one day in April 2020.
It will be in the month of April, because Earth Day falls on April 22 every year -- and not because it is April Fools' Day, as some have guessed.
No cleaners on April 26, 2020
The Public Hygiene Council (PHC) has confirmed that the public housing estates in Singapore will have no cleaners on April 26, 2020, four days after Earth Day on a Sunday.
PHC chairman Edward D'Silva told Today that the town council cleaners will be given a day off and their pay will not be affected by this initiative.
They have already gained approval from the town councils to proceed with this exercise.
He added that it is possible that this initiative will run annually should the pilot attempt turn out to be successful.
D'Silva said: "We want to show our residents the amount of litter that they unwittingly throw. When they wake up in the morning, hopefully they will see a different amount of litter around the public spaces".
Residents clean up
A spokesperson from the National Environment Agency shared that this exercise, CleanSG Day, is held in conjunction with the launch of PHC's annual month-long campaign, "Keep Clean, Singapore!" (KCS).
Residents will have to keep the common spaces clean by not littering and participate in clean-ups where possible.
NEA added that they are still firming up the details will provide more information in due time.
Mixed reactions
The announcement has drawn mixed responses from commenters online.
While most people appreciate the intent, a majority of them are sceptical about the effectiveness of this campaign.
They are concerned if the rubbish accumulated on that Sunday will end up doubling the amount of work for the cleaners when they resume working the next day.
Here are some comments: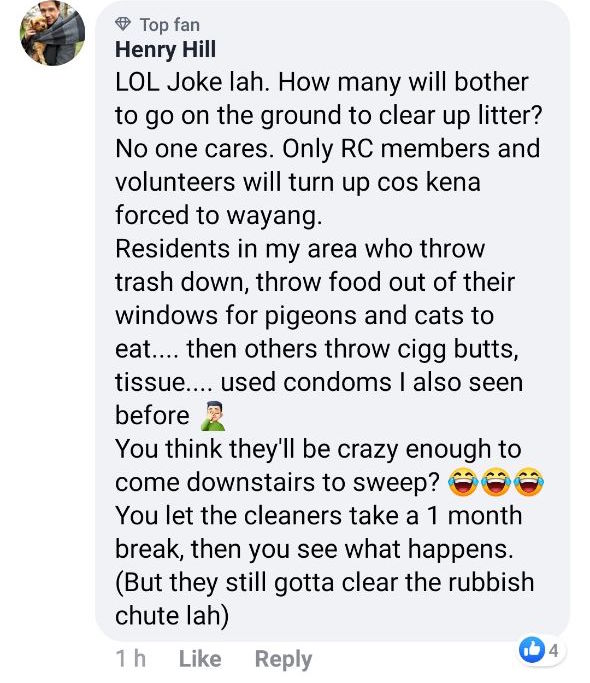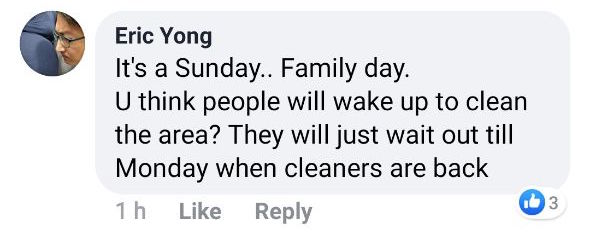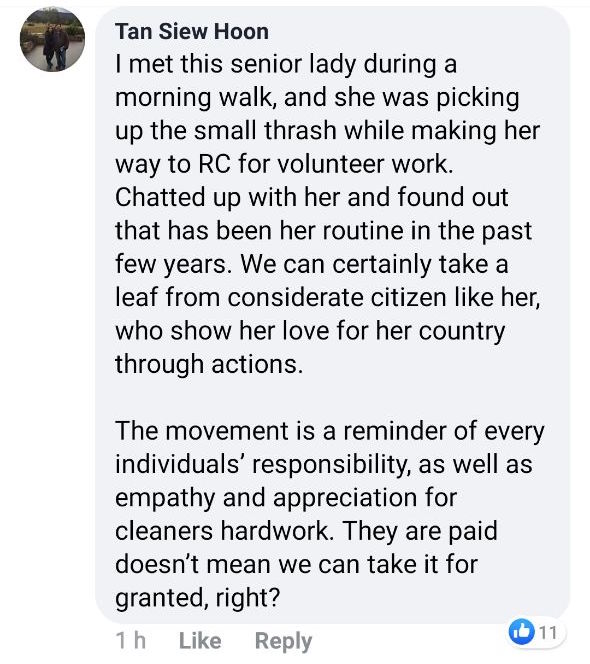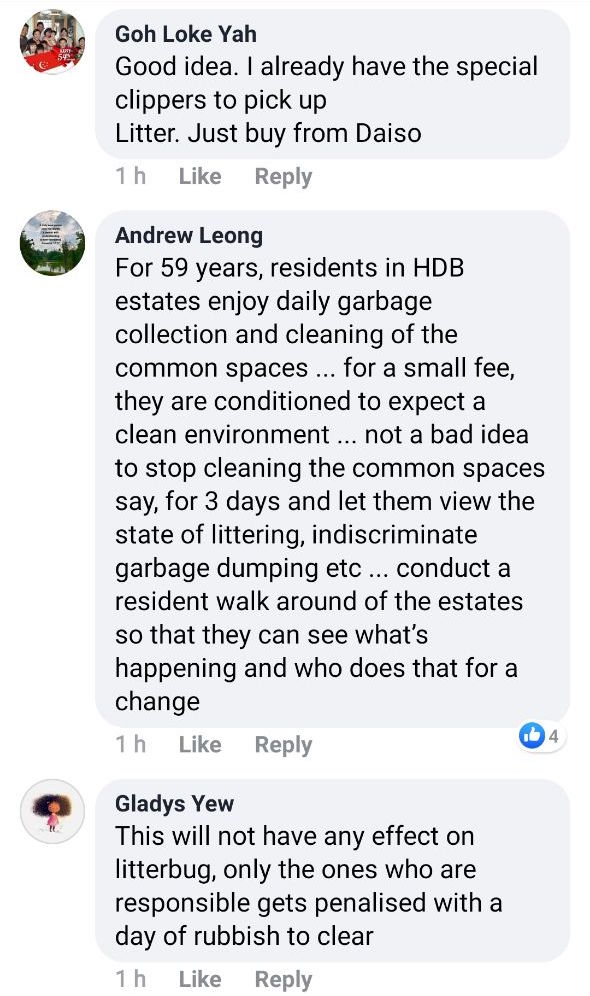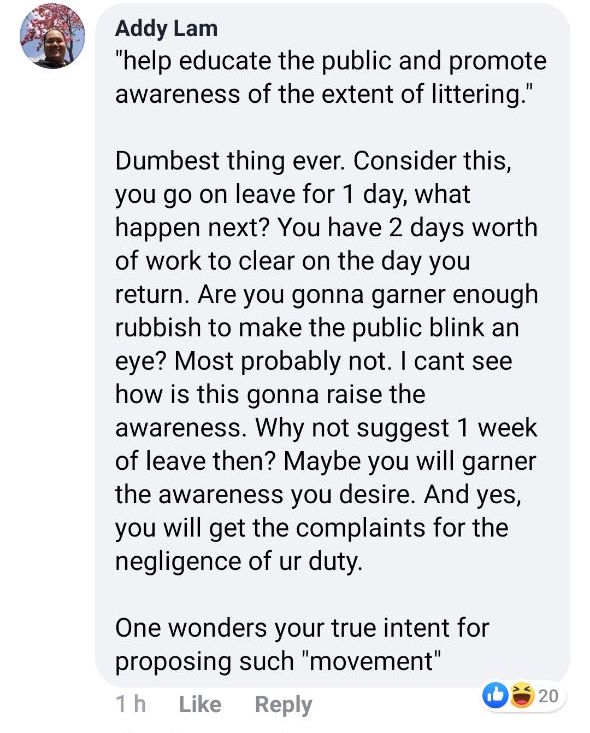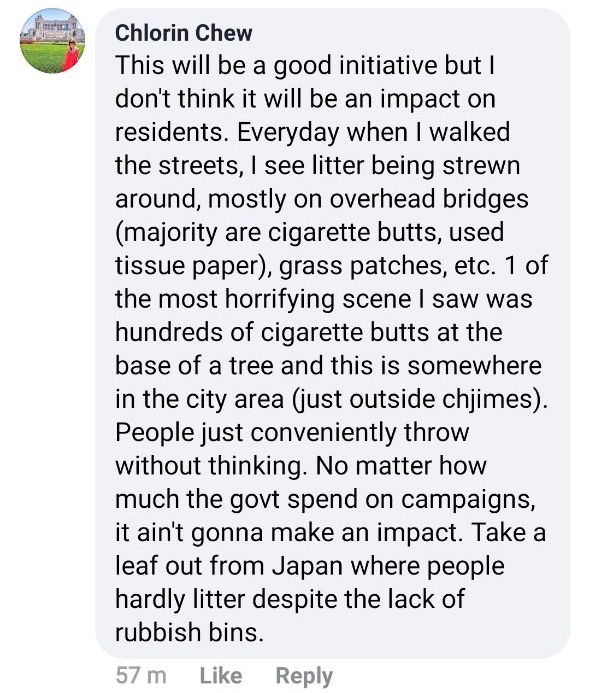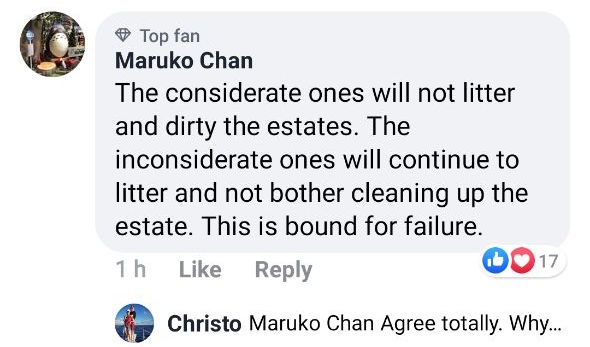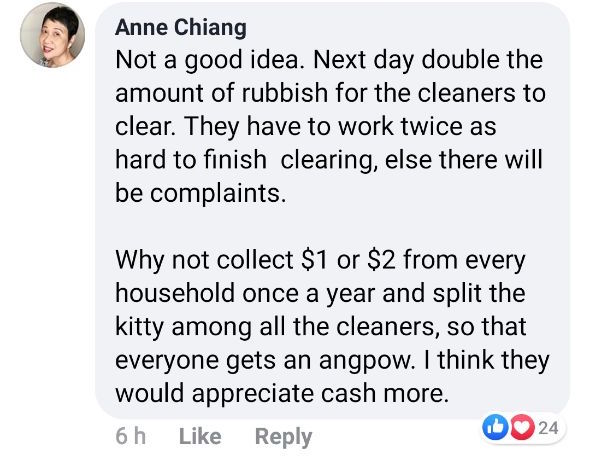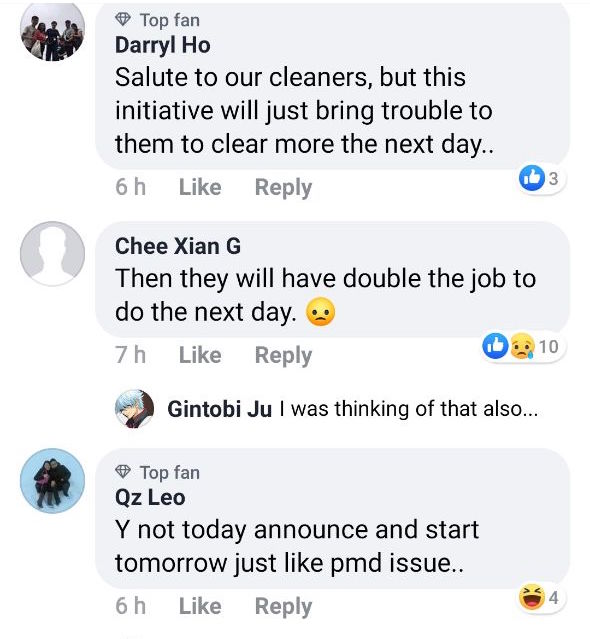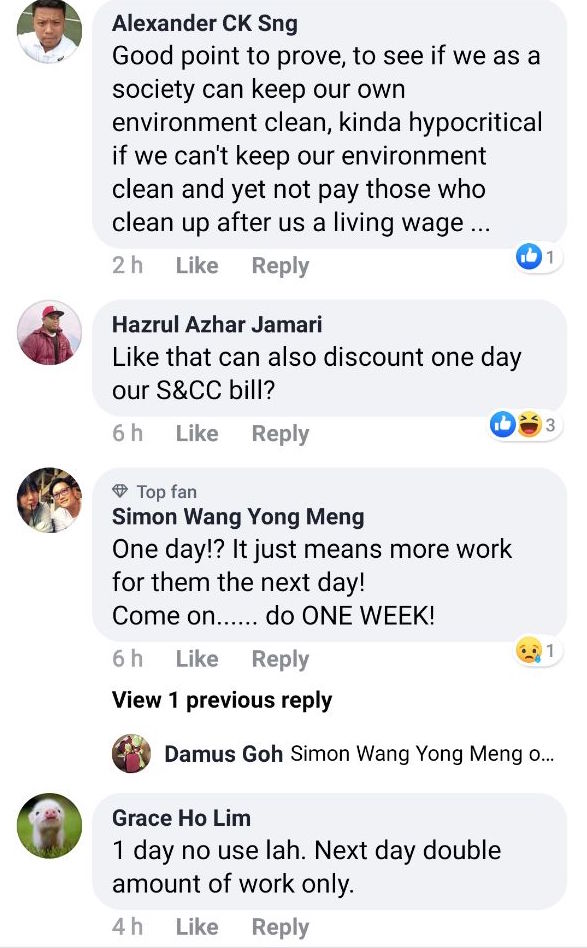 Top photo by Nicholas Khor S J/Facebook
If you like what you read, follow us on Facebook, Instagram, Twitter and Telegram to get the latest updates.