Another day on the roads in Singapore, and another set of inconsiderate drivers behaving like 12-year-olds.
A Mercedes driver was caught on camera getting out of his car to confront the driver behind him who had allegedly honked at him.
The entire altercation on Nov. 4, at about 6.40pm, which lasted about one minute, was then uploaded online for all and sundry to see.
The whole situation is particularly funny, as both the Mercedes driver and the driver who was confronted and who made the recording, have both been subsequently slammed online.
Both drivers wrong
Online commenters called out the driver who submitted the video for being petty in the first place by honking at the Mercedes driver, who had signalled his intention of filtering into the right lane on the two-lane stretch of Stevens Road.
Even though it was a short clip, there are quite a few highlights:
1. Immediately after successfully overtaking the car, the Mercedes driver opened his driver side door, while the car was in motion, to make known his displeasure.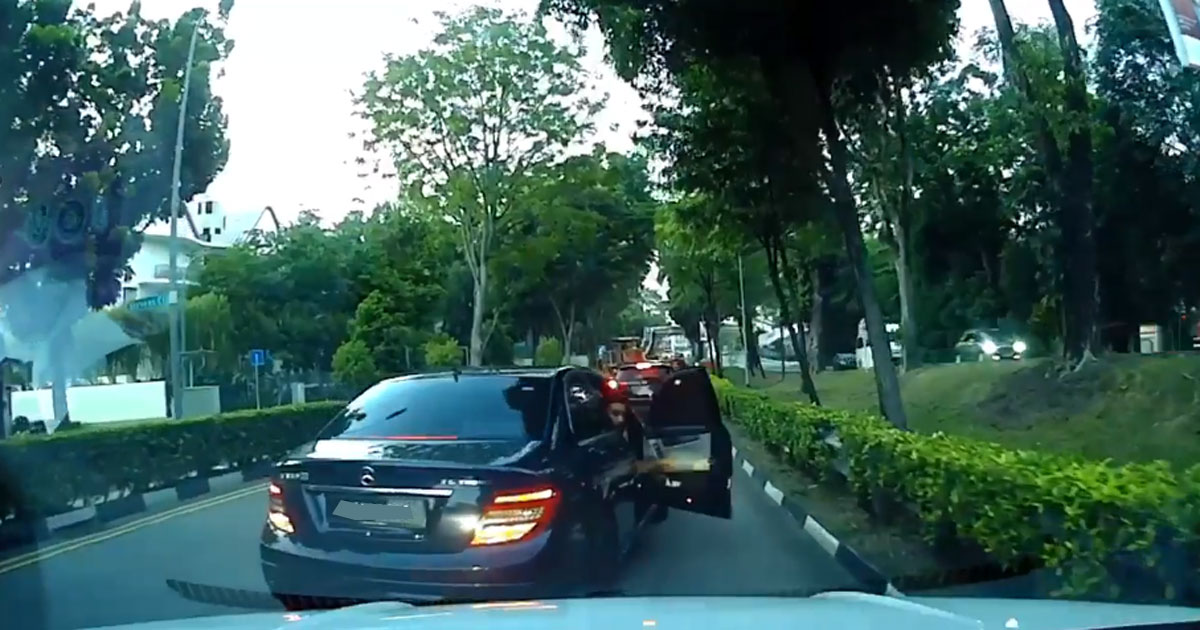 2. He stopped his car on the road and got out of it, which likely caused traffic to be held up.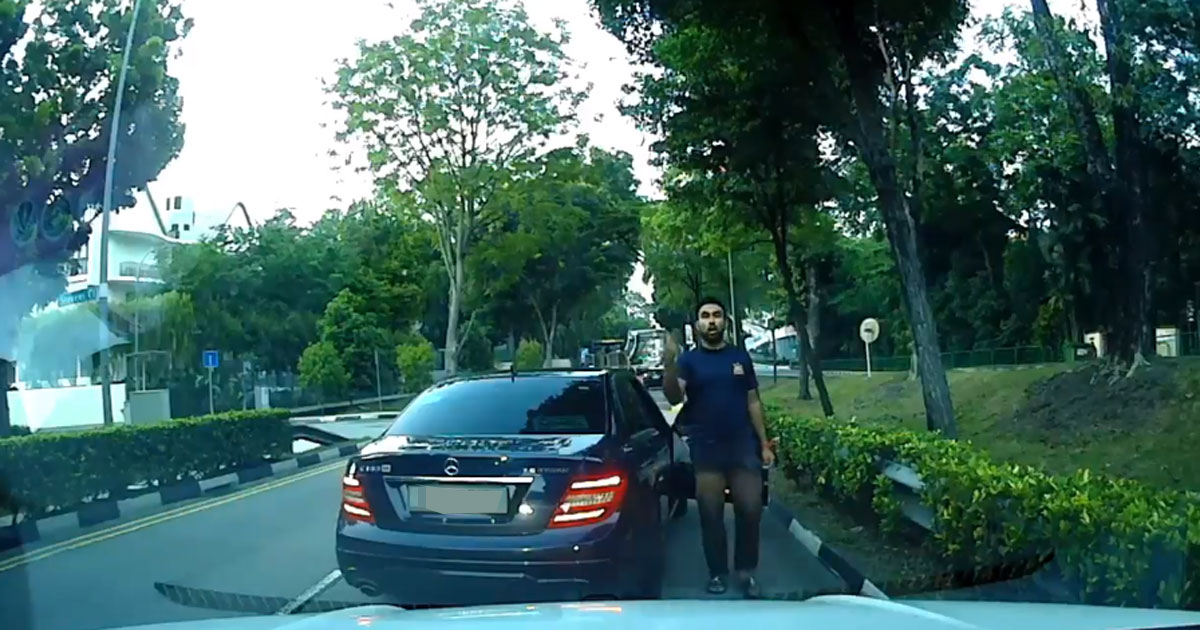 3. The Mercedes driver then went back to his car to retrieve his mobile phone to take a picture/ video of the other driver.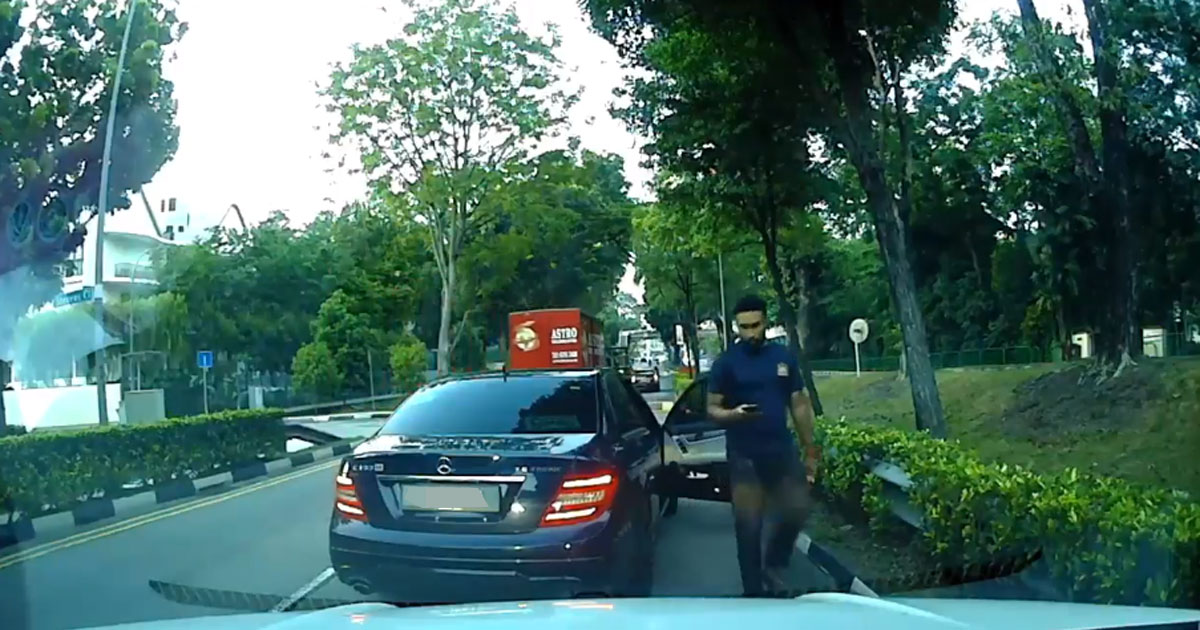 4. The Mercedes driver was wearing a t-shirt that depicted the Naval Diving Unit logo.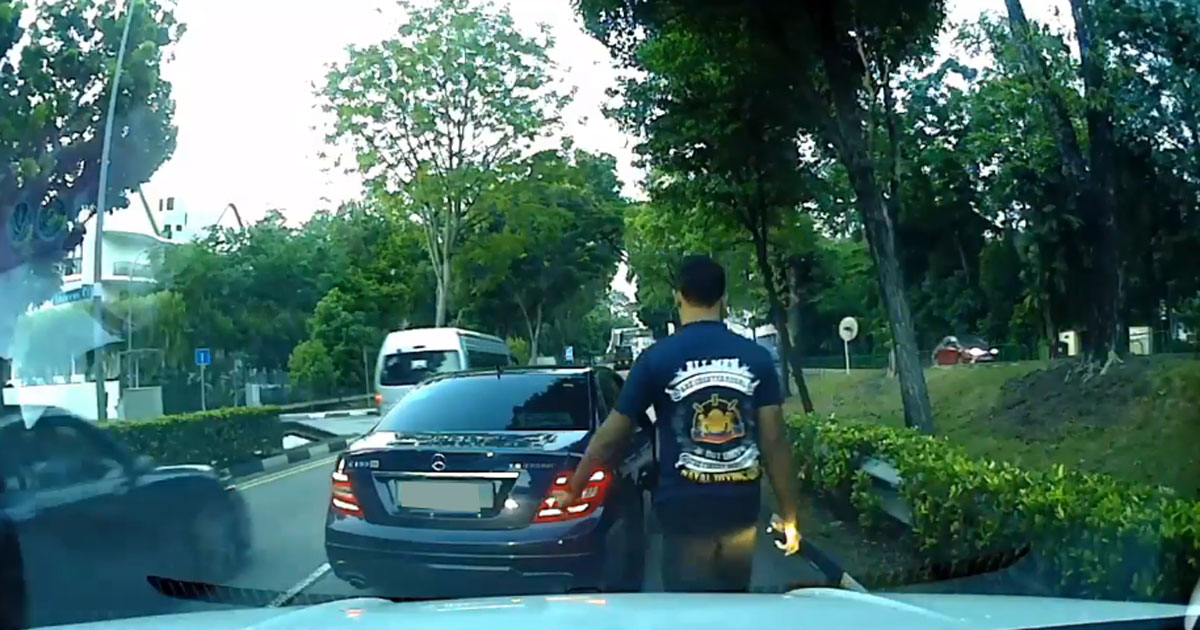 5. The Mercedes driver then made a cunnilingus sign with his face and fingers.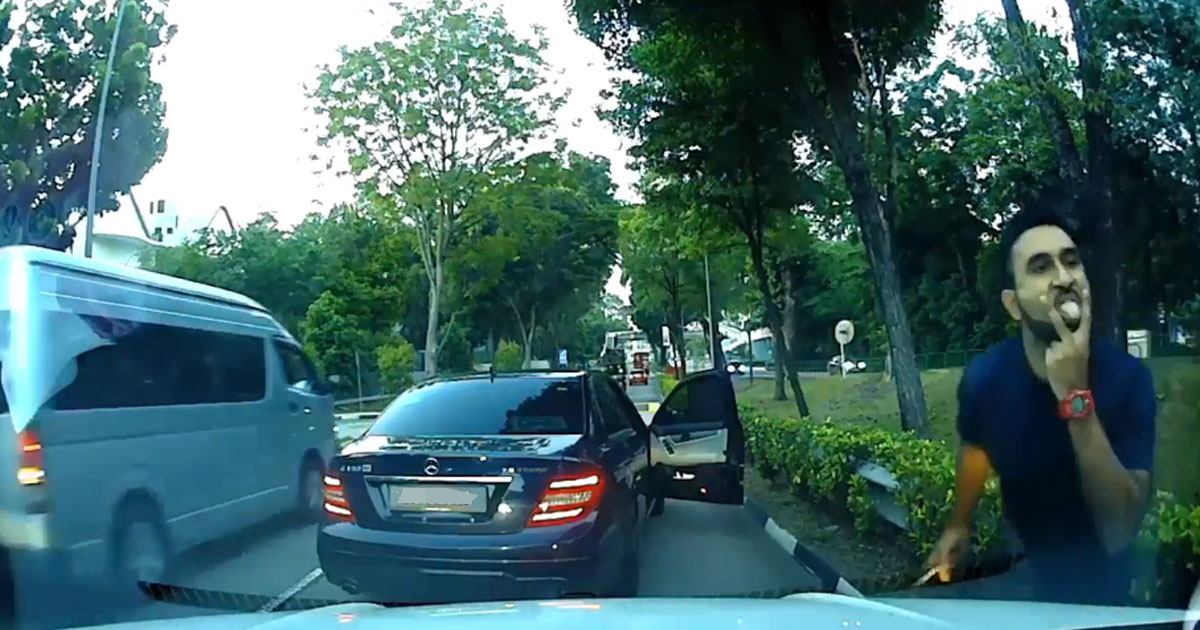 Coincidentally, or not, April 14 (414) is "Cake and Cunnilingus Day", not Nov. 4 (114).
6. He then gave a flying kiss as well.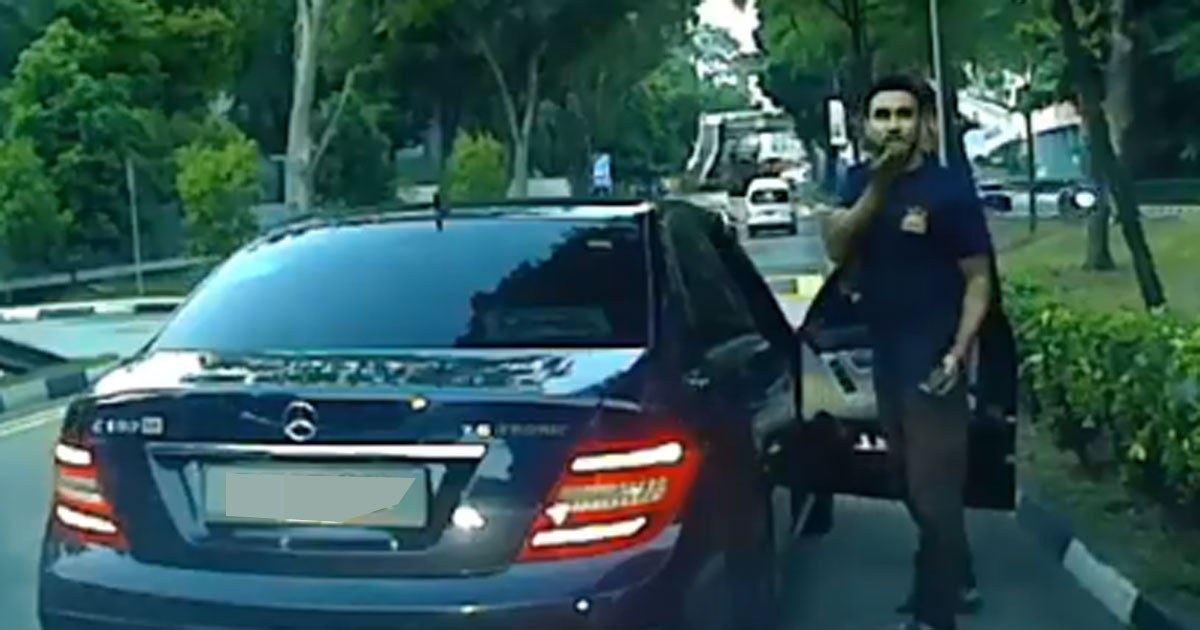 The entire altercation appeared completely unnecessary as there was no contact made between the two cars and no close shaves.
The only things dented were their egos.
Harsher punishments for errant drivers in Singapore
Interestingly enough, Singapore's laws have recently been amended to dish out harsher punishments for traffic offences starting November 2019.
The Ministry of Home Affairs (MHA) reminded the public in late October about the heavier jail terms and fines that would be imposed on motorists who exhibited "egregious driving behaviour".
Penalties that impose heavier jail terms and fines have kicked in.
Offences that can lead to a motorist's licence being suspended or revoked take effect in the second half of next year.
The changes will also mean that the duration of a sentence will depend on the extent of harm caused by an errant motorist.
Harm can be categorised on a descending scale: From death to grievous hurt, hurt and endangering life.
Repeat offenders who drive dangerously and cause death will face a maximum of 15 years in jail.
This has been increased from five years' jail previously.
A first-time or repeat offender can be suspended from driving immediately, forfeit his vehicle and be disqualified from driving for 10 years, under the amended Act.
It classifies irresponsible driving into two offences: Reckless or dangerous driving and careless driving, which involves driving without reasonable consideration.
Dangerous driving involves motorists driving even though they should have known that they were not in the right condition to do so.
Careless driving penalises motorists for not exercising caution when the road situation demanded it.
Also read:
Content that keeps Mothership.sg going
---
??
This event teaches you how to be your own farmer in the comfort of your own home.
???
Jio all your friends to see the northern lights in this city in Norway!
?⚓
A hipster's dream Europe itinerary that excludes the mainstream cities.
??
Did you know these are the most happening places in Singapore?
If you like what you read, follow us on Facebook, Instagram, Twitter and Telegram to get the latest updates.