The Land Transport Authority (LTA) will progressively deploy fully electric buses on Singapore roads from early 2020.
A total of 60 electric buses, manufactured in China and Finland, are scheduled to arrive in Singapore progressively from the fourth quarter of 2019, until the first half of 2020.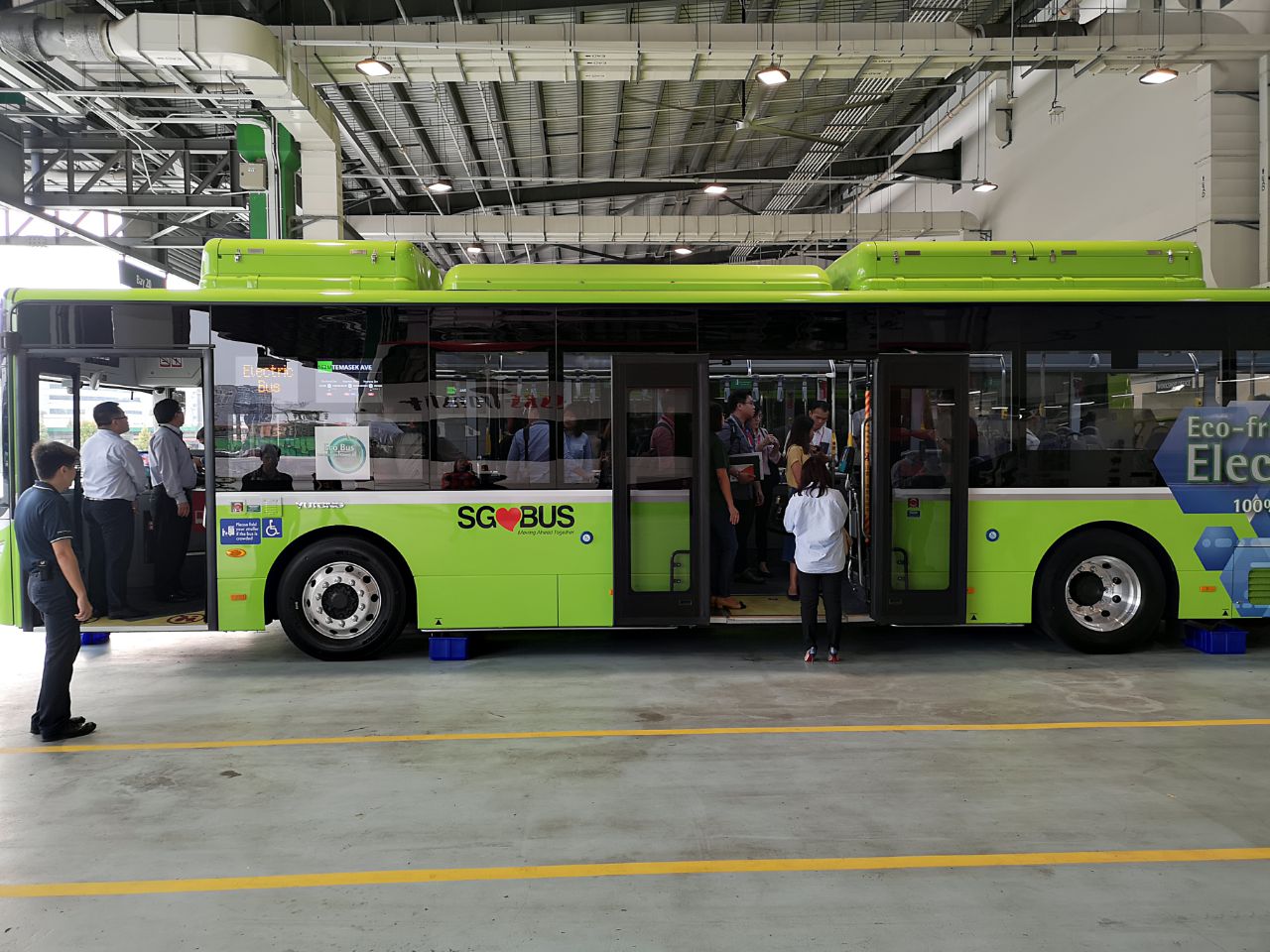 The Yutong E12 and BYD K9 electric buses can travel between 200km and 300km on a two to four-hour charge.
Buses are quieter, have smaller carbon footprint
According to LTA, the carbon emissions from these 60 buses will be reduced by approximately 7,840 tonnes annually, which is equivalent to the annual CO2 carbon emissions of 1,700 passenger cars.
They will also save around 22,800MWh of energy, which is enough to power 4276 Singapore households per year.
Aside from the a smaller carbon footprint, passengers can look forward to a quieter ride.
The ambient noise level of an electric bus is around 75 decibels -- 3 decibels lower than a typical Euro 6 diesel bus.
The front entrance has more space now because there is no longer a dividing partition in the middle.
This allows for easier access.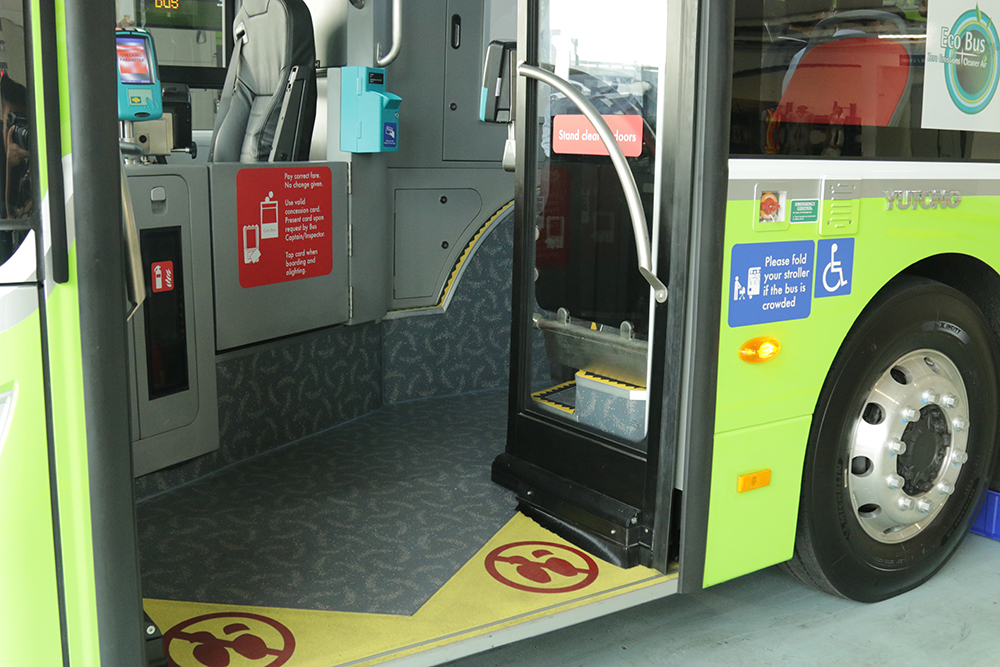 They will also come equipped with passenger information systems that are route-specific, such as upcoming bus stops and destinations.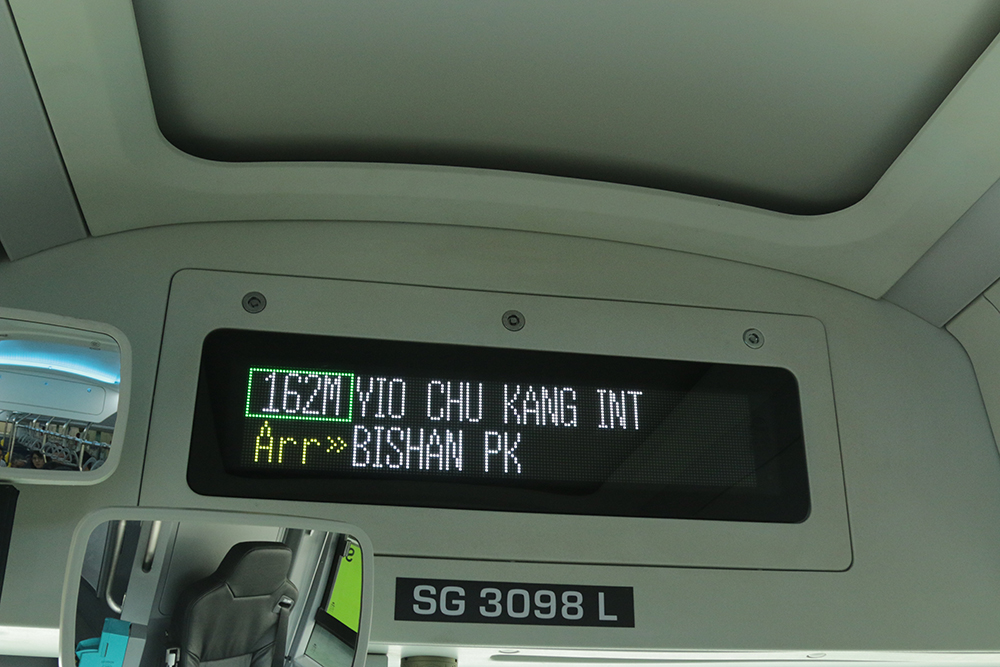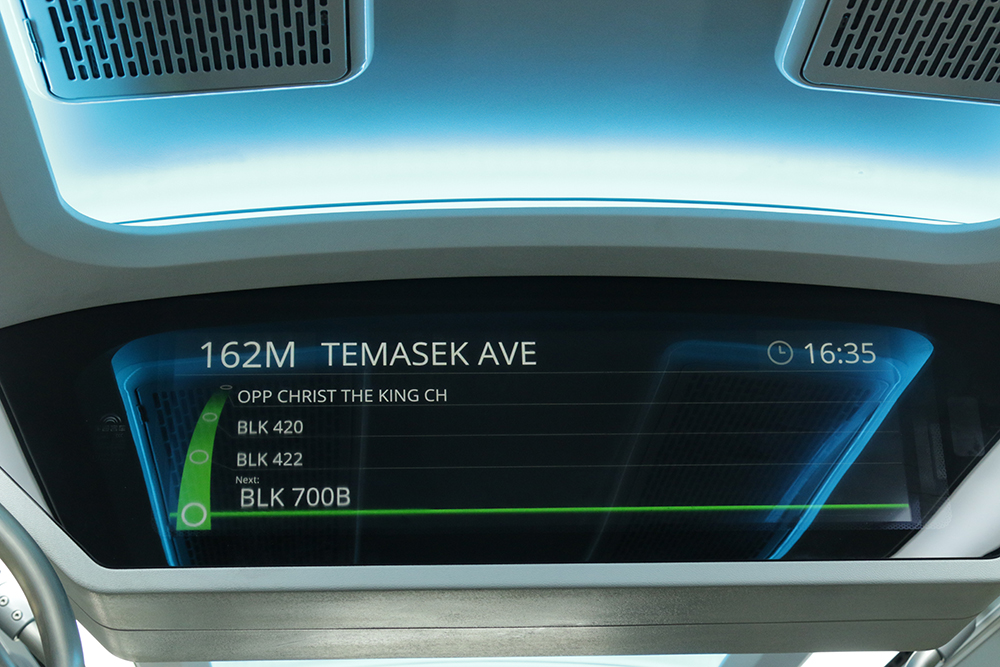 The buses are also more inclusive. Each has two wheelchair bays and more priority seats.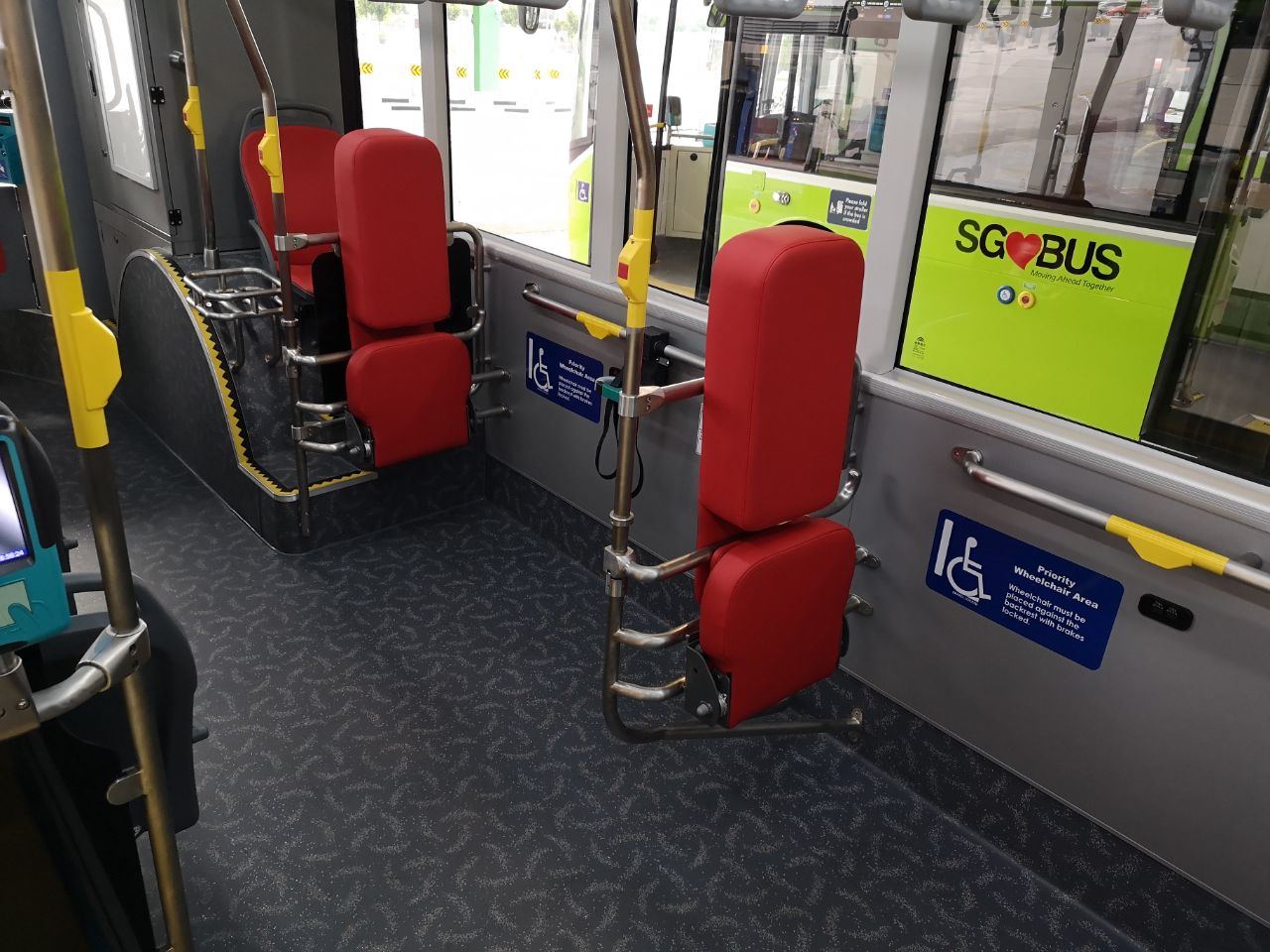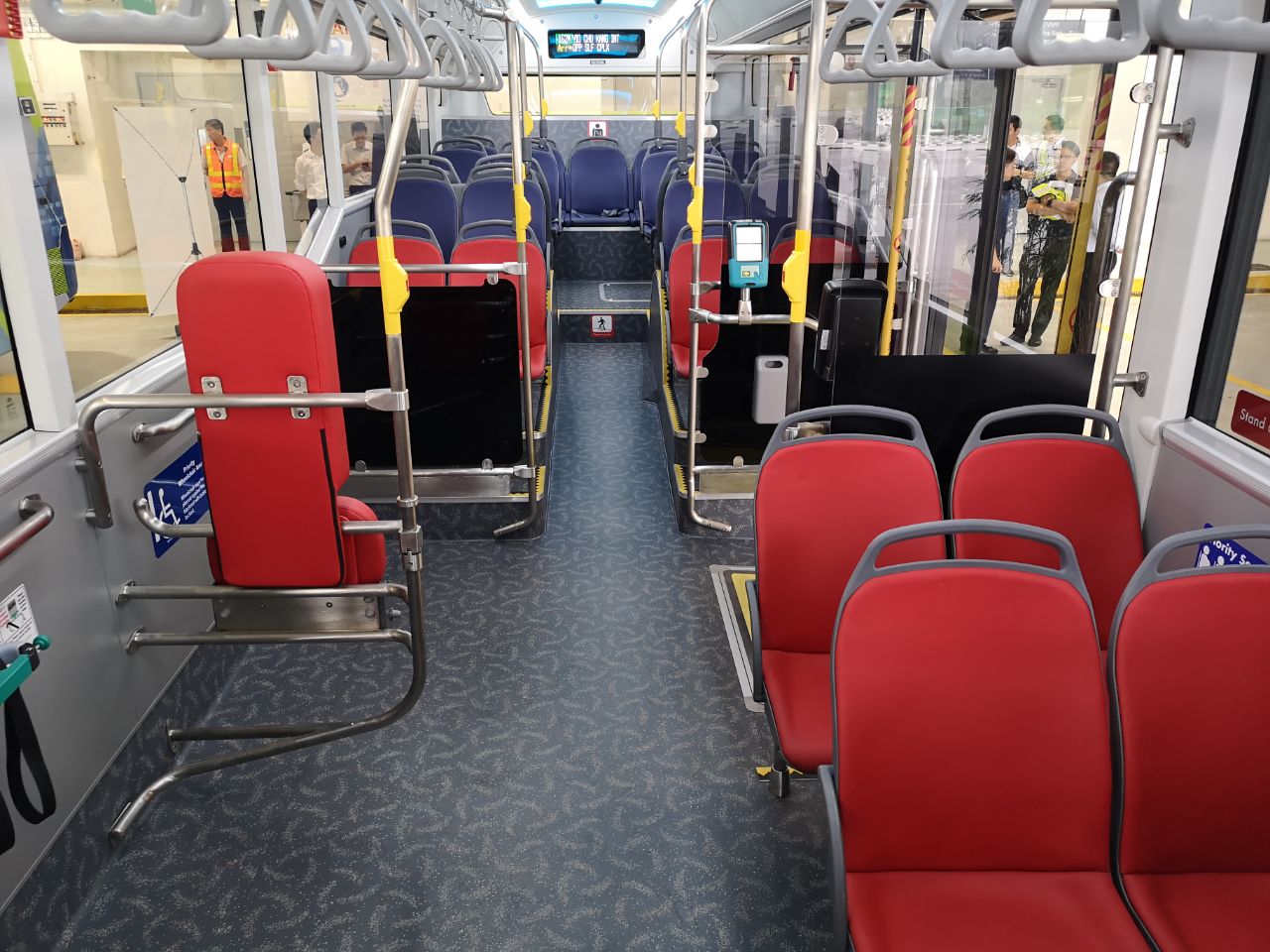 Bus drivers can also look forward to snazzy features that make their rides a lot easier.
For one, the entire driver dashboard on the electric bus is completely digital.
There is also an anti-fatigue system which will monitor the driver's eyes and issue a warning when the driver starts to fall asleep.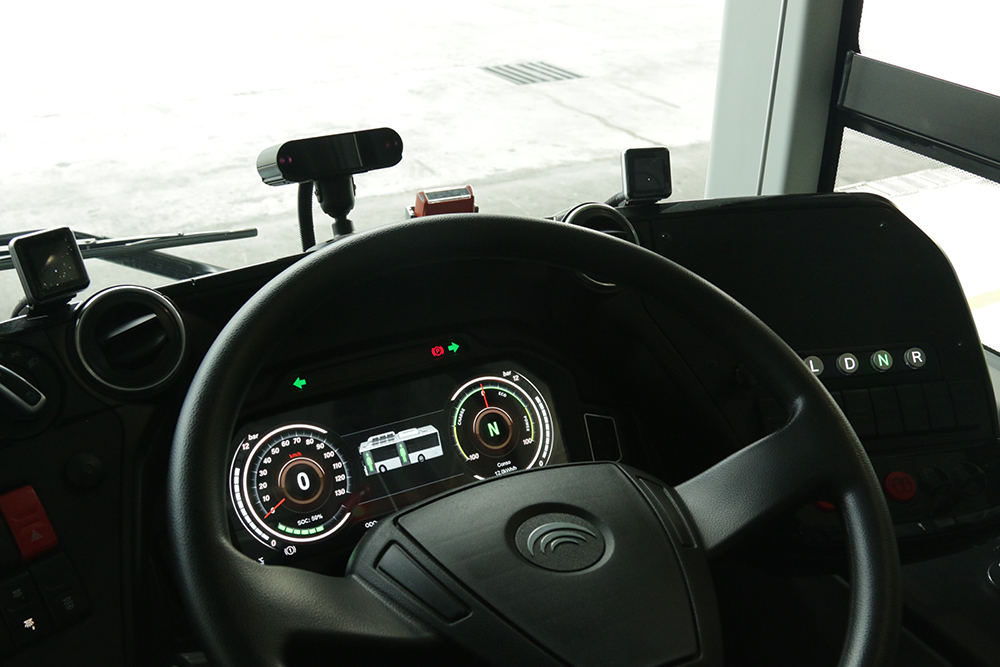 Drivers of the electric bus can also adjust their air con vents and an electric sunshade that protects them from the sun.
In the event that the driver needs to cut off the electrical power in an emergency, he can do so via an emergency button next to him. This button also opens the bus doors.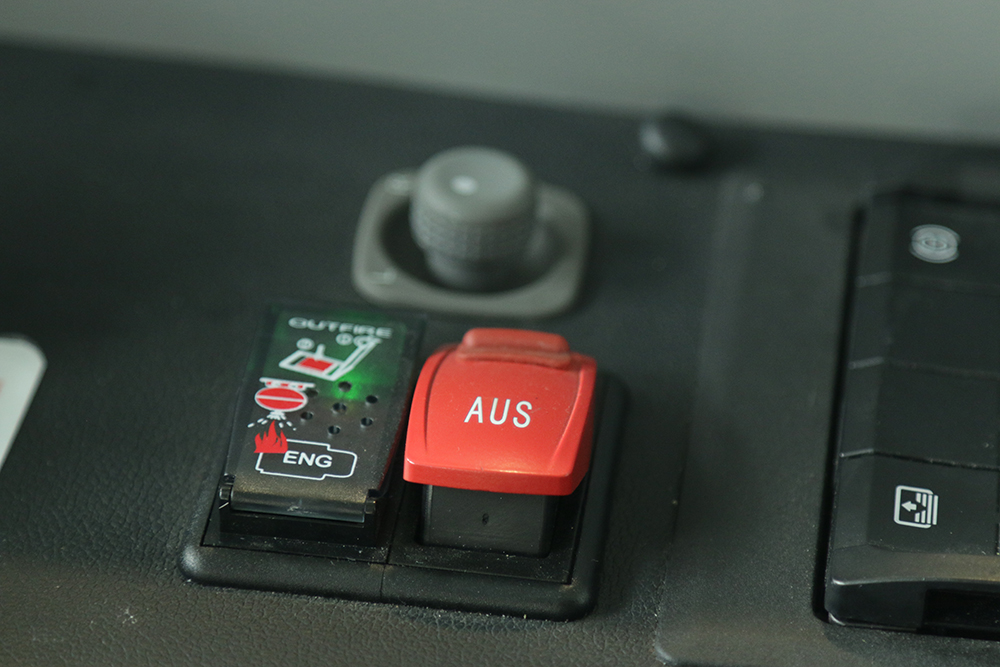 Top image by Joshua Lee.
If you like what you read, follow us on Facebook, Instagram, Twitter and Telegram to get the latest updates.