A huge python that appears to have swallowed another animal was spotted on Saturday (Nov. 2) in Jurong West, marking what could be the fifth in a recent string of reported large snake sightings in the neighbourhood.
Very fat python
Photos posted to Facebook show the large reptile lounging in the shade beneath some bushes.
This sighting, according to the post and confirmed by the Animal Concerns Research and Education Society (Acres), which responded to the case, was near Block 613, Jurong West Street 62.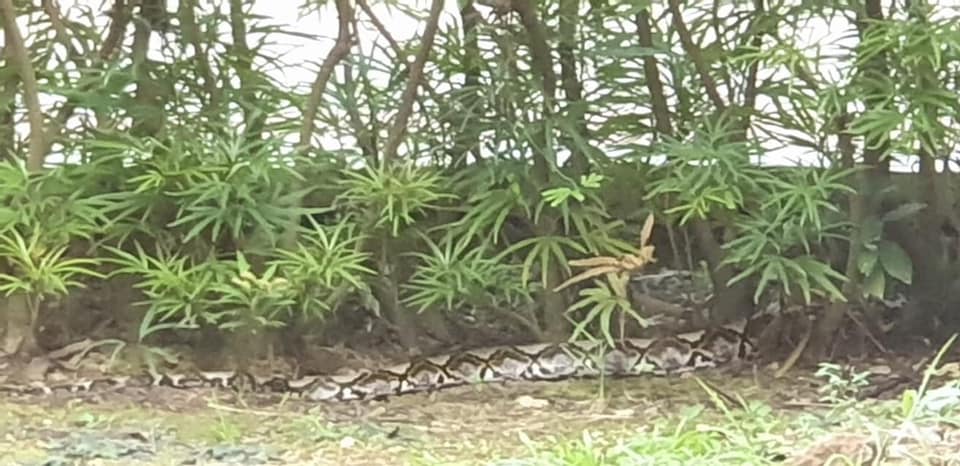 Another angle of the photo showed the likely reason behind the python's seeming lethargy: a shockingly full belly.
The middle section of the snake's body appears to be abnormally large, and the snake appears to be resting after consuming a rather huge meal.
According to Kalai Vanan, Acres's deputy chief executive officer, who spoke to Mothership on Saturday, the python had most likely eaten a cat.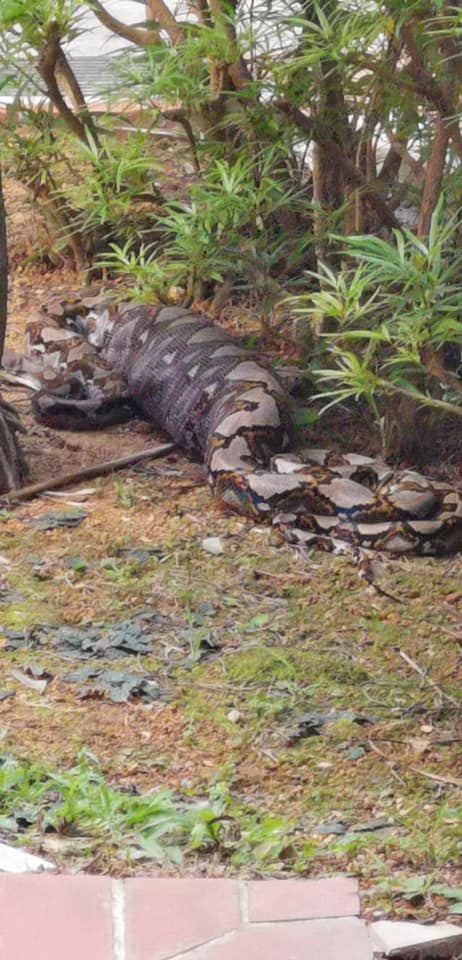 Pythons are weirdly common in Jurong West
Pythons are, to be fair, not uncommon in urban residential areas, but weirdly enough, Jurong West appears to be a hotspot for them.
There has been a string of reported incidents where pythons have been spotted lurking around in the neighbourhood, with two pythons spotted over three days early last month.
And unfortunately, the reptiles have been preying on the community cats in the area as well.
Pythons, which are well adapted to urban areas, usually prey on rats. However, these opportunistic reptiles will occasionally feed on cats that may frequent drains.
In such cases, Acres typically removes the snake safely and will release the creature to a more suitable habitat.
Acres advises anyone who encounters a snake in an urban area to keep their distance and not startle it.
These snakes are usually shy and will not attack people unless provoked.
Residents who spot snakes in urban areas can call the Acres wildlife rescue hotline at 9783 7782.
If a snake is spotted near trees, bushes or in drains, it is advised to leave them alone as these are their natural habitats.
Top photo by Awie N Lynn via Hani Abd Rahman / FB
If you like what you read, follow us on Facebook, Instagram, Twitter and Telegram to get the latest updates.