After his father died two years ago, 13-year-old Ariel Heriyanto Bin Salim slipped into a cycle of grief that saw him playing video games late into the night and skipping school.
After flunking his PSLE once and being sent to Boys' Town, the Kranji Primary School student finds himself today achieving more than he could ever have imagined.
Having aimed to get into the Normal (Technical) stream, Ariel achieved a Primary School Leaving Examination (PSLE) score of 163.
It made him one of only two Foundation students at his school this year to do well enough to make it into the Normal (Academic) stream.
He has also been given three excellence awards from the school — best performer in Foundation English and Foundation Science, and he will also be graduating top of his class. He was also named for the Holistic Development award, which is given to students who have shown both significant academic as well as behaviour and character improvement.
Today, Ariel comes across as your typical 13-year-old: he enjoys sports like cycling, football, and floorball; he likes hanging out with his friends; he's a little shy until he starts talking about things he really loves, like cars.
But just one year ago, he was in a very different place in his life.
Loss of his father sent him into spiral
In February 2017, Ariel's father was killed in a motorcycle accident. The loss hit Ariel, who was 11 at the time, very hard:
"I felt like there was no one to support me, I was sad almost every single time because I kept remembering him. Because usually I was always with him."
His father worked as a driver for a private bus company, and Ariel would often follow him to work, even when he was picking up passengers.
After he passed away, though, Ariel lost interest in going to school, as it had usually been his father who brought him there in the mornings.
"And now when he's not around, I would have to go to school by myself. So after some time, I just felt like, lazy to go to school and never went to school."
And so he whiled away his time playing video games. He would end up skipping sleep to play long into the night, and then, in turn, skipping school.
Ariel's mother would scold him for missing school, but he was stubborn and would not listen.
And it was difficult for Ariel's mother to provide the structure and discipline Ariel needed as she couldn't be physically present to make sure he went to school. Compelled by her husband's passing to become the breadwinner of the family, the homemaker went out and opened a nasi padang stall, working from 6 or 7am to 9pm daily.
With that, Ariel began sporadically missing days of school at a time. His poor attendance progressively got worse, and in 2018, he would attend school for a week or two before disappearing again for four to five weeks.
The problem reached its peak when Ariel missed two of his PSLE exams in October 2018, making him have to repeat Primary 6, as well as his PSLE the next year.
This situation of course hit him hard — a completely demotivated Ariel went on to spend an entire six-month stretch away from school.
Teacher, vice-principal, MENDAKI partner went hunting for Ariel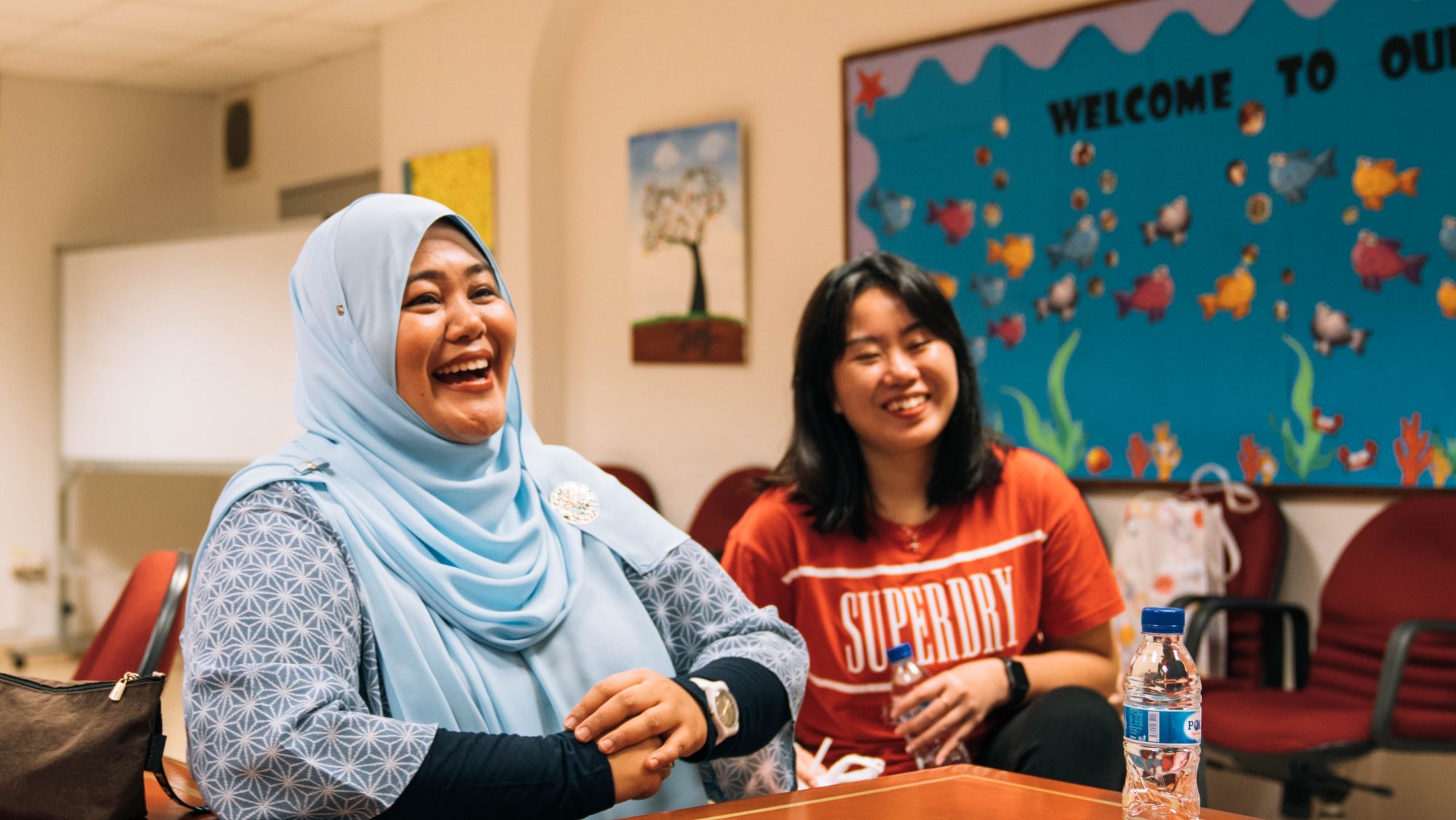 However, throughout all of this, Ariel was not alone. He was supported by teachers and school staff who wanted to see him succeed.
Nur Fazalina had known Ariel since she taught him Mother Tongue when he was in Primary 5. She was also his co-form teacher and has been his year head for the two years that he took Primary 6.
When Ariel began skipping school due to his gaming addiction, Fazalina, along with Ariel's school counsellor and one of Kranji Primary's vice-principals, Simon Gan, would go to Ariel's house and try to convince him to come back to school.
"Of course we have to be very strategic, because we wouldn't be able to go in every day. So we have like two weeks that we will go and visit him every day and we will knock on the door. Sometimes we are successful, that he opens the door, and we managed to bring him. Some times he's not there. Sometimes we go around the park, looking for him. Sometimes we go to the coffee shop.

It was really a cat and mouse chase, really really chasing here, there, here, there. You know, sometimes he is also probably running away from us."
There were days when they would check on him in the morning, afternoon, and evening. Fazalina recalls an occasion where she and Gan found themselves sitting with Ariel at 9pm in a park, urging him to return to school.
And although Ariel's mother could not be home to monitor him during the day, she was very involved in partnering his teachers to try to get Ariel the help he needed.
During major examination periods when Fazalina and her colleagues were not available to check on Ariel, the help of Ariel's Mendaki partner, known to him as Bakhtiar, came in handy. Fazalina said Bakthiar was incredibly helpful not only in visiting Ariel to encourage him to go to school, but also in helping the family with decision-making in general.
Although it was difficult to see the impact of their efforts during those times, as Ariel would go back to skipping school after returning for only a short while, Fazalina says they never lost hope:
"We never gave up, because we believe that he could really do well. Because based on his records of his academics, we believe and we know that he can do it. Whether or not his academics is good or not, but we feel that every child should come to school. That's where teachers can help."
Moving to Boys' Town
Ariel's situation escalated one night when he and some friends were caught hanging out at the void deck of their HDB at 4am with a stolen bicycle.
One of Ariel's friends' brothers had told him that the bicycle belonged to one of his friends, but Ariel only later found out that the boy had taken it from a void deck.
That incident, combined with Ariel's behaviour and emotional management issues, prompted his mother to get a court order to remand Ariel in Boys' Town, as a teen deemed to be Beyond Parental Control, in April this year.
It was at Boys' Town that Ariel began to change. For too long, he had lacked structure, which Boys' Town was able to provide.
Ariel's caseworker at Boys' Town, Luanne Tan, explained that the youth at Boys' Town take part in a structured daily programme meant to instil in them self-discipline. It included having the boys take care of their personal hygiene and do their own laundry, with daily time set aside for exercise and games, as well as study and tuition.
At Boys' Town, Ariel now spends his weekdays living on its compounds, and gets to stay with his family at home on the weekend before checking back in on Sunday night.
Boys' Town, Tan said, aims to provide holistic intervention over strictly disciplinary action. While it puts those who commit infringements through detention, staffers also look after the boys' emotional wellbeing with therapy or other means.
Tan told Mothership that the prolonged grief Ariel experienced from losing his father necessitated the early commencement of therapy to help him understand and process his emotional needs.
Ariel found the therapy helpful, saying:
"I can tell the therapist how I feel and so I have someone to talk to."
Tan proudly added that in the seven months Ariel has been at Boys' Town so far (he's serving an 18-month stint in there currently), he has not committed any infringements, which she describes as a "major feat".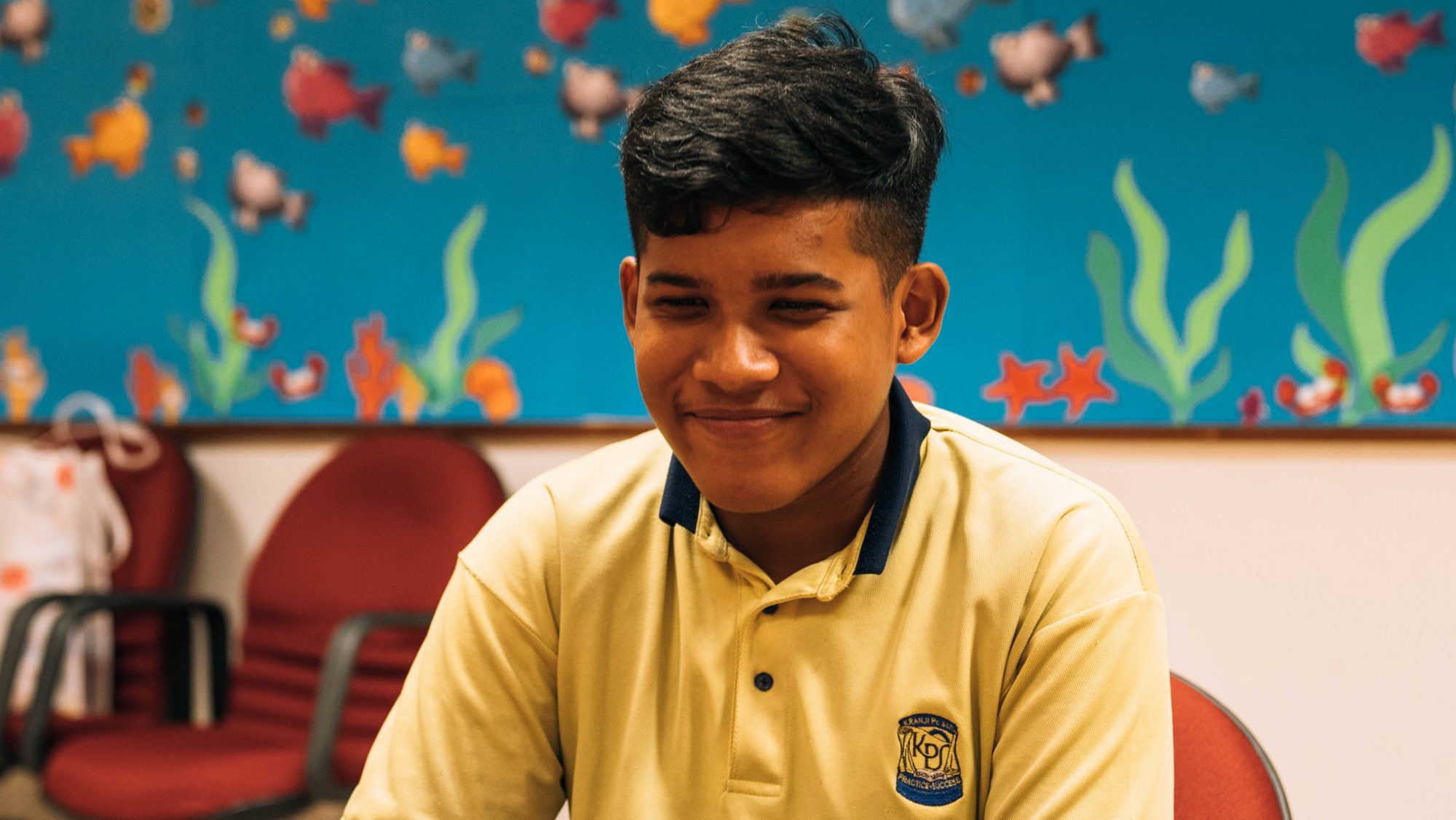 Seeing a major change
Tan shared that in his first few months at Boys' Town, Ariel was very reserved and often kept to himself.
But thanks to his being in a structured environment, he began attending school regularly and started working harder in his classes.
His teachers at Kranji observed a huge difference when he returned to school in April, with Fazalina saying:
"So of course, when he came back, it was the new Ariel. Yeah, it was amazing that, it was like *chnng* you see magic! And it's a new Ariel is born."
After about three to four months at Boys' Town, Ariel began to get more involved socially.
He found that he had an interest in photography and joined the media club, and was the photographer at a number of events at Boys' Town. He also joined the running club and a drumming programme.
The importance of a healthy support network
Ariel's story is heartwarming, and he could not have made it here without the help of those around him. It was through their guidance that he was able to create for himself the future that he now has before him.
Looking back, Ariel says he is glad that his mother made the decision to send him to Boys' Town, as the process helped him to change and improve himself. He was upset at first, of course, but after a few months he realised that being in a structured environment helped him a lot.
Ariel credited his favourite teacher, Hajerah Beevi, with helping him through his most difficult subject: math. Thanks to her help and encouragement, he was able to improve from a grade U (ungraded), to a score of grade 3 in his preliminary examinations, and finally graduated with a grade 2.
Fazalina said that in fact, Kranji Primary's teachers had all rallied round his cause:
"I must tell you, the whole school really takes him like our son. Everybody knows him, not because of [his attendance], but really wants him to do well. Like, 'Is Ariel coming? Is Ariel coming?' Every single one of the teachers here knows Ariel. Not because of today or yesterday, but even before that. So we own him, so it's like he is the son of Kranji!"
It was clear that Fazalina was right about the whole school caring deeply about Ariel. As our conversation wrapped up, Kranji's principal Goh Meei Yunn poked her head into the room to ask to check in with Ariel once we were done.
We found that even the school's security officer stationed at the building's entrance was personally invested in Ariel's progress as well. When we returned our visitors' passes to her, she excitedly asked us, "Okay? Okay? Okay?", wanting to make sure that he had done well on his interview.
Having worked at the school for more than 15 years now, the guard said she knew Ariel and his mother well, proudly pulling out a copy of Berita Harian from her bag that she had bought that morning because it featured an interview with Ariel on its front page.
Staying humble, despite praise
Fazalina adds that Ariel has become someone for younger students to look up to:
"We saw some magic in him. He became our role model. He became like a big brother to all the younger ones...

Definitely he's changed. We know that he puts in a lot of effort… his behaviour. From the last time, he has always been respectful. Now he's extra respectful. And then, extra responsible. He takes charge of his work. These are really good traits that we want the others to take him as a role model."
With tears in her eyes. she said that she was so proud of him on awards day that she wanted to cry:
"When we got the results, we were not surprised but we were very grateful and very proud of him. This wants to make me cry. He always make me cry!"
Tan also expressed her pride in how far Ariel has come since he entered Boys' Town:
"We have seen that he has come such a long way through all the structure and help given to him. That is something that made us at Boys' Town very proud."
As for the young boy, he finds all of the praise and compliments from his teachers and those around him "quite funny".
Although he has already been interviewed several times, his newfound limelight isn't at all aligned with his shy demeanour. He admitted to us to not even wanting to go onstage to accept the awards he won in school.
That being said, he says he enjoyed seeing himself on TV on Friday night, and he seemed secretly pleased that his mother bought a copy of Berita Harian to cut out the article about him to put up at her nasi padang stall.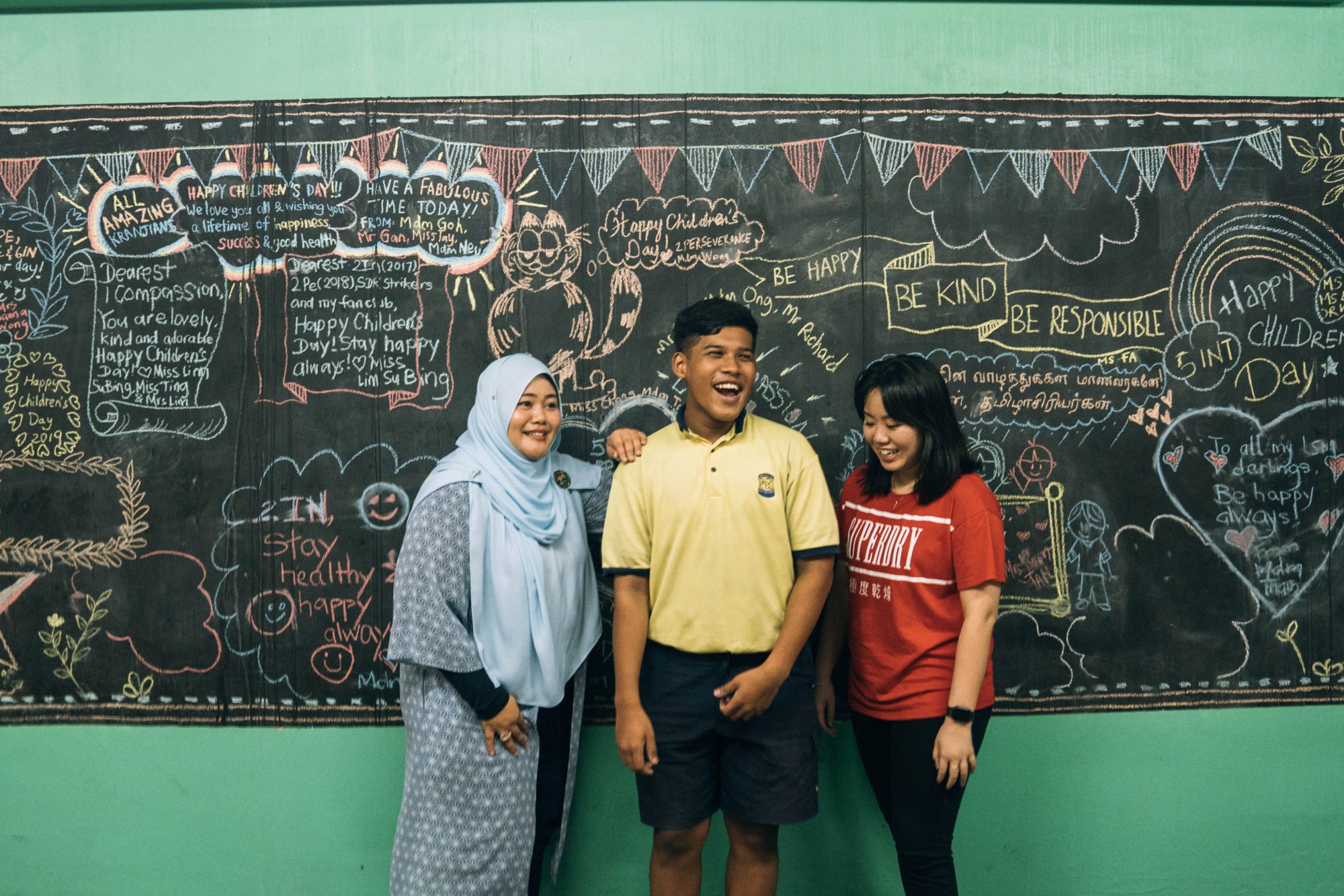 What's next for Ariel?
Ariel says he's now looking forward to joining the floorball team at Swiss Cottage Secondary School (he initially aimed to apply to Crest Secondary School, which is for students in the Normal [Technical] stream), and just being in secondary school (read: and not being a primary schooler anymore). 
Ariel's departure from Kranji Primary School will clearly be sorely missed. Fazalina exclaimed,
"Of course I'm going to miss Ariel! People always say that, 'eh, he's like your son, you know?' Like go back there, bring home, bring back to school, and send him. I will miss him, definitely."
Ariel hopes to be an engineer when he grows up, as he loves cars and wants to learn more about them. His favourite car? The Toyota Supra MK4.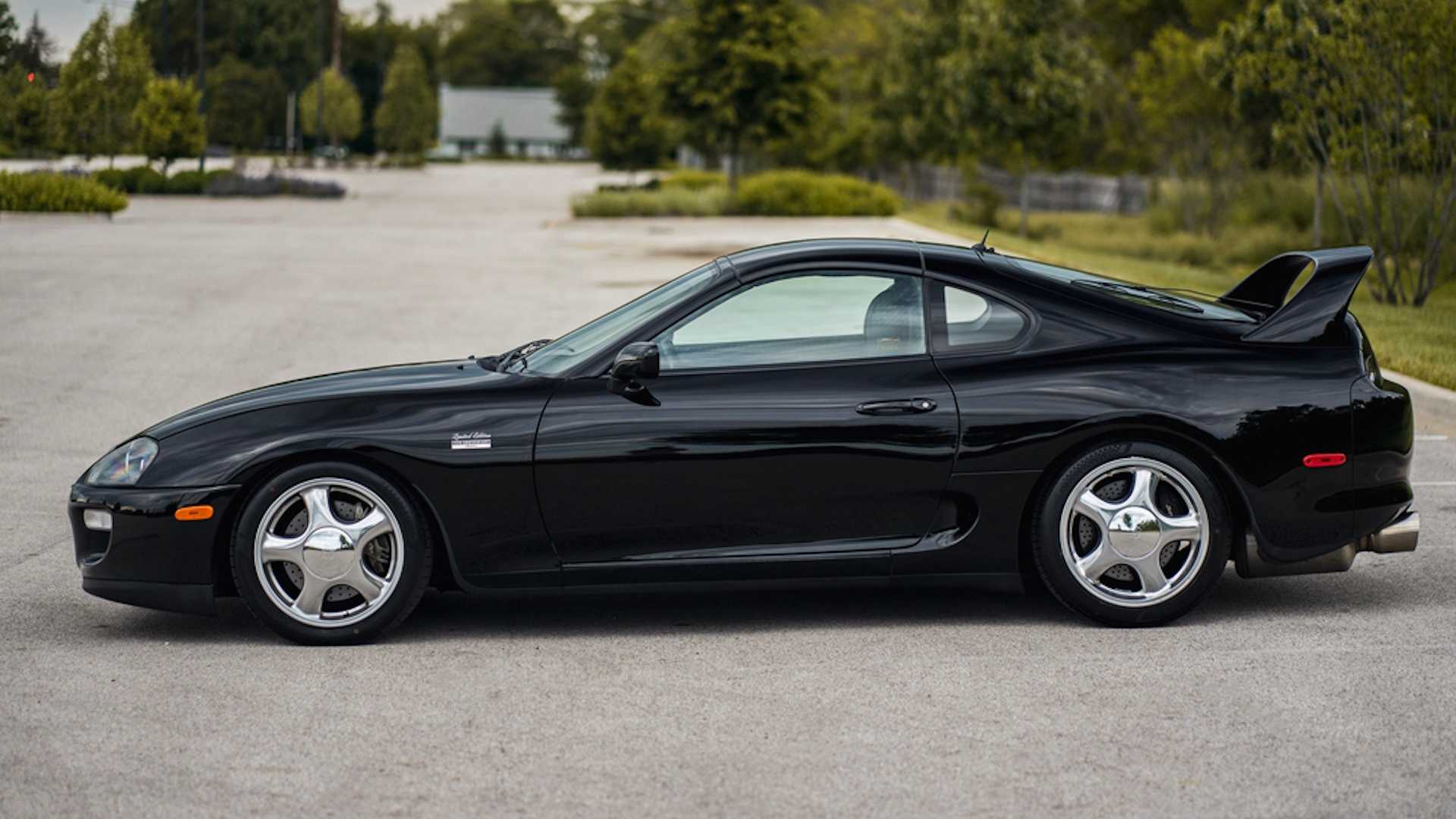 When I asked him why he didn't choose one of the cars I often hear people talking about, such as a Maserati or a BMW, he explained:
"I don't like exotic cars. What's the point of spending so much money on an expensive car when you could just buy a cheaper kind and make it faster?"
Humble, clever, and hardworking, it is clear that Ariel has a promising future ahead of him.
Top image by Andrew Koay
If you like what you read, follow us on Facebook, Instagram, Twitter and Telegram to get the latest updates.