The recent banning of personal mobility devices (PMDs) on footpaths, and the subsequent reminder to the ban on grass turfs as well, has led to much furore.
The unexpected and sudden announcement appears to have left quite a number hanging by a thread, financially, in particular food delivery riders who mostly depend on the vehicle to make deliveries.
On Nov. 7, about 50 PMD riders gathered at Blk 322 Ang Mo Kio Ave 3, hoping to voice their concerns about the new policy at the ward's Meet-The-People's session. They also hoped to meet Prime Minister Lee Hsien Loong or a Member of the Parliament of Ang Mo Kio GRC.
Following a tip-off from a Mothership reader, a colleague and I headed down to Ang Mo Kio to check out the situation, talk to some PMD riders and perhaps listen to what the MP present had to say.
When I reached at 8pm, a sizeable number of PMD riders, mostly clad in the green Grabfood uniform, had already gathered. Many of them parked their vehicles at the side of the footpath, which ran alongside a park connector.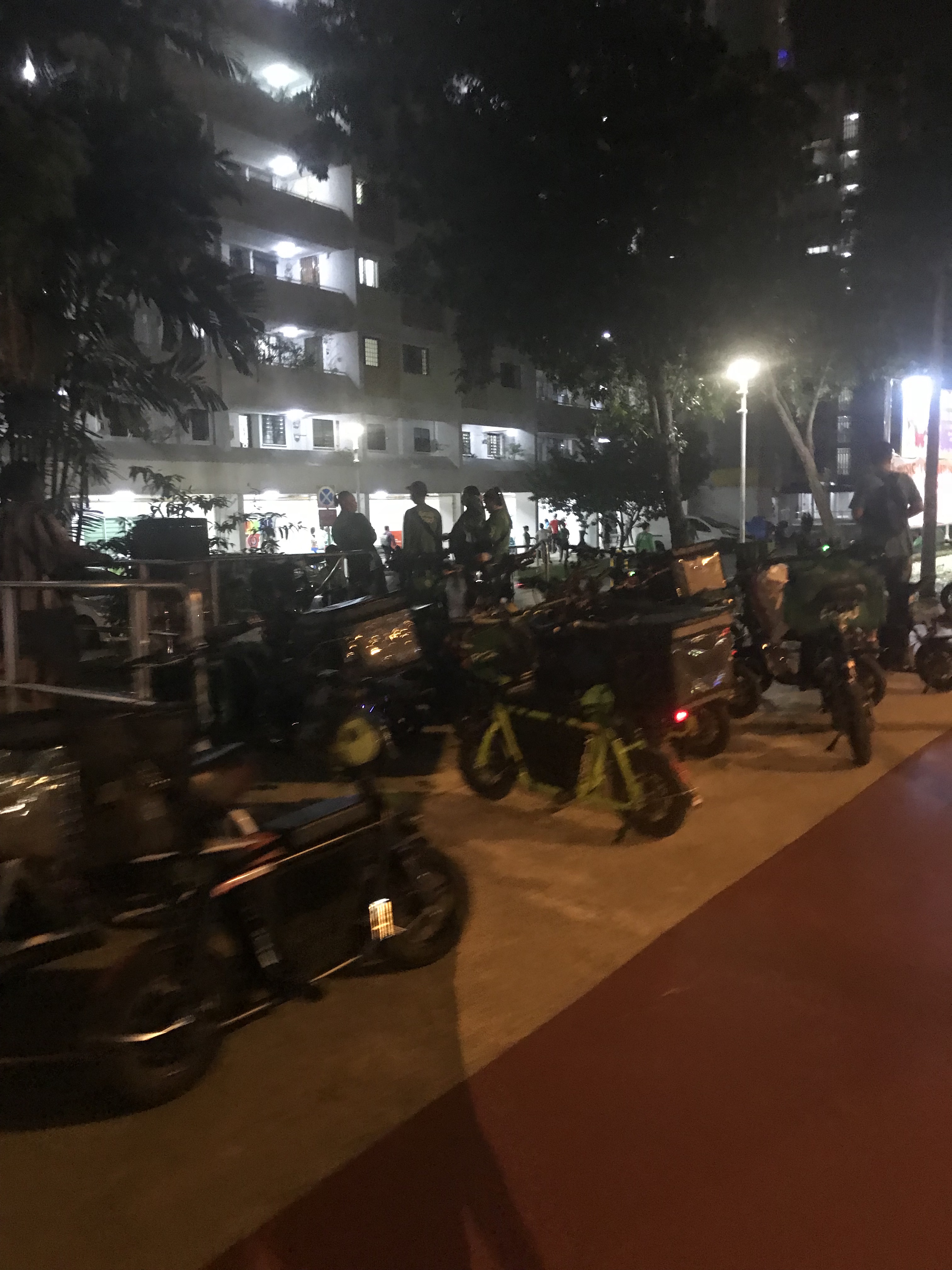 Admittedly, I've always been one of those who would stare (and occasionally glare) at PMD riders that cross my path.
These people were, in my impression, loud and inconsiderate individuals, with perhaps less than ideal regard for the law, who blast their manyao as they sped past on the road.
Which was why I was quite taken aback at the civility, clarity and passion they displayed during my conversations with them at the MPS.
Hope to seek empathy and help
Before heading down to Ang Mo Kio, I entertained thoughts that there might be incidents of skirmishes, extrapolating from the group of worried and unhappy people crowding around Home Affairs and Law Minister K Shanmugam the day before.
I was wrong.
Despite emotions running high, the riders were a rowdy but good-natured crowd.
All they wanted was to gather in solidarity. The sense of comradery among the riders was evident, as fist bumps were exchanged between individuals of different backgrounds upon reaching the HDB block.
Many of them delivered impassioned views to curious reporters about the loss of their "rice bowls".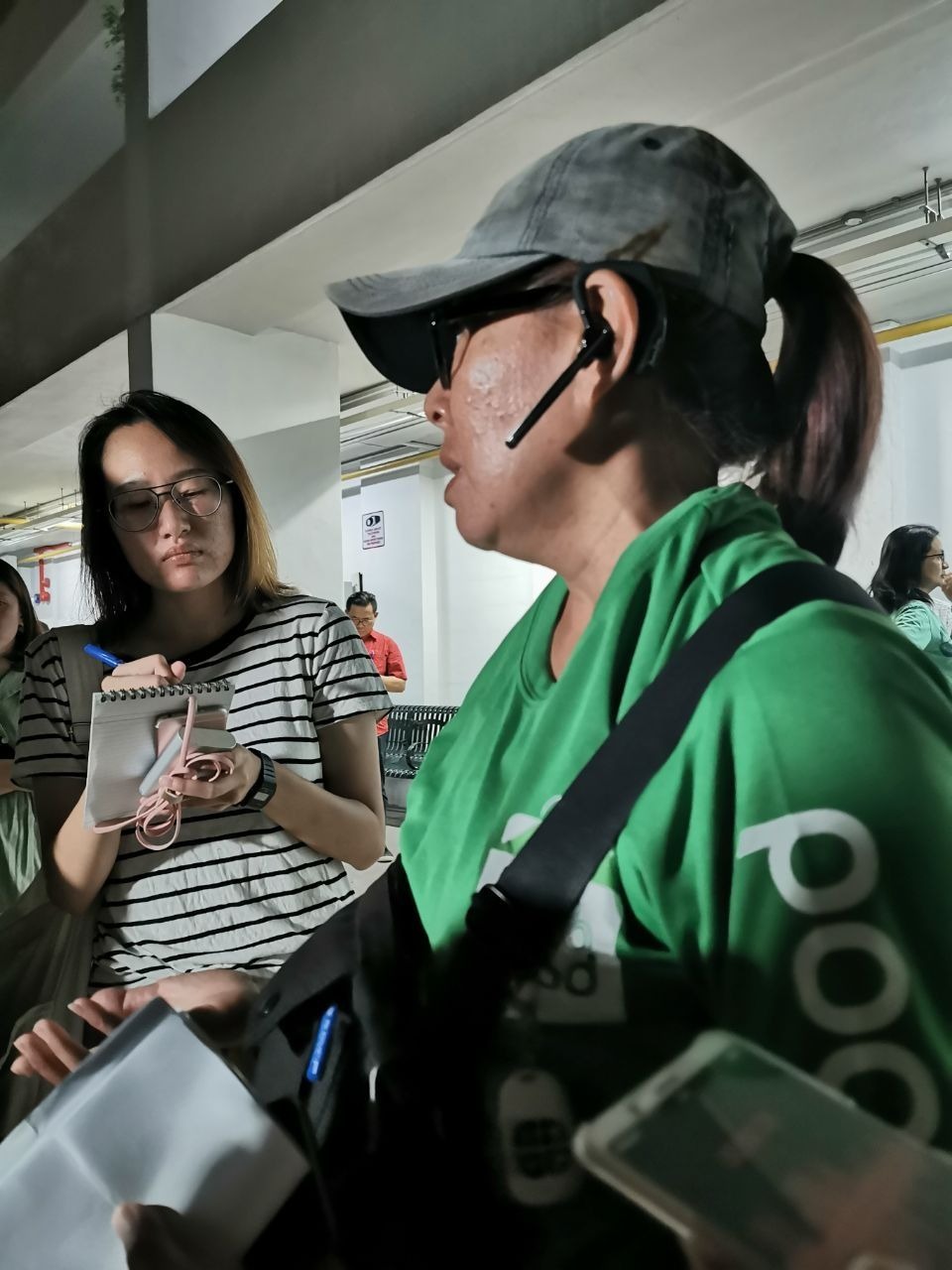 When asked how they would be voicing their concerns at the MPS, one rider told me that they would only be sending one representative, so as not to disrupt the other residents in the room seeking help.
Which was unexpectedly considerate, I thought.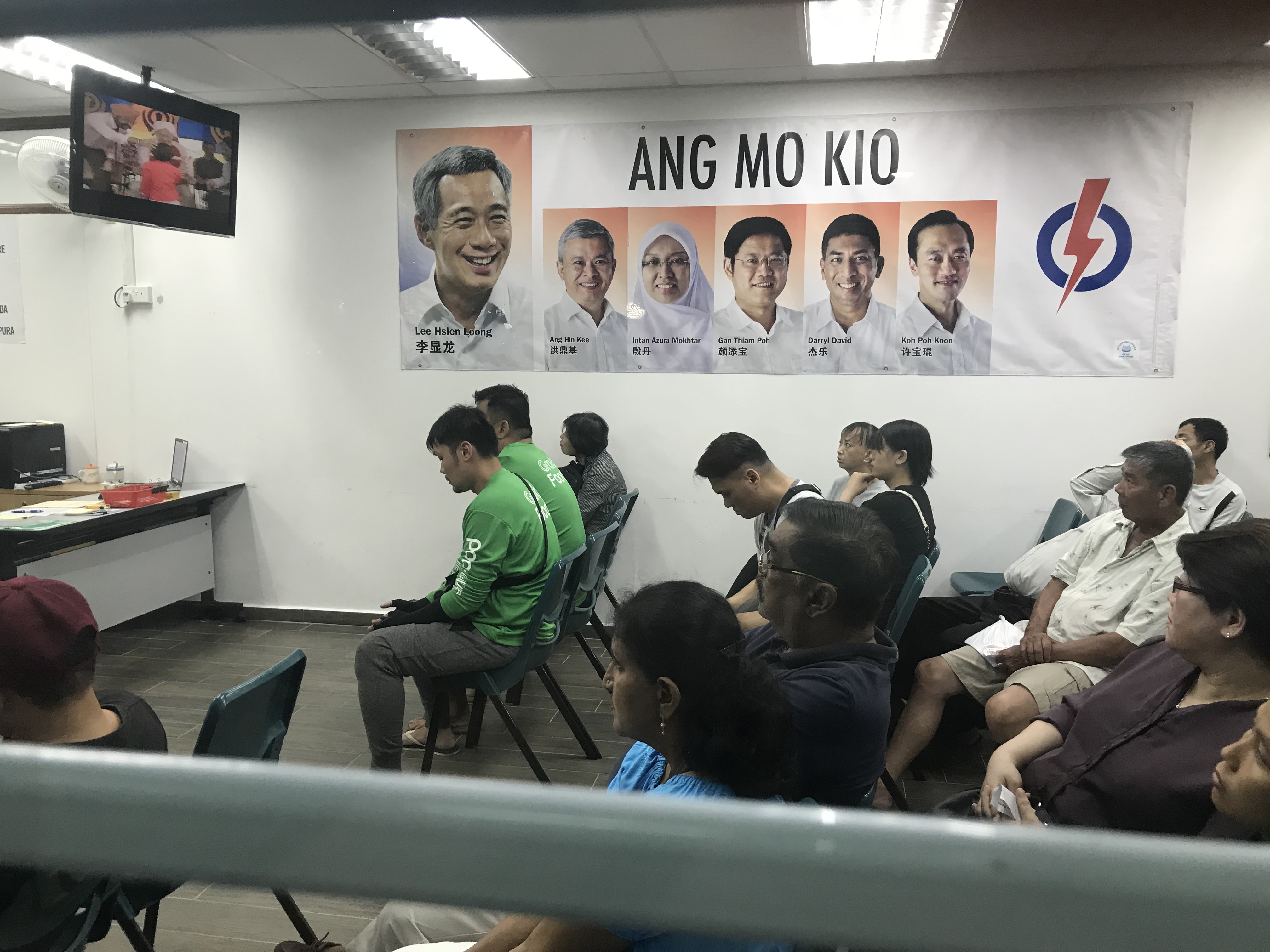 After apparently receiving a complaint about parking their PMDs on the footpath, the riders even proceeded to park their vehicles in a neat row beside the HDB corridor.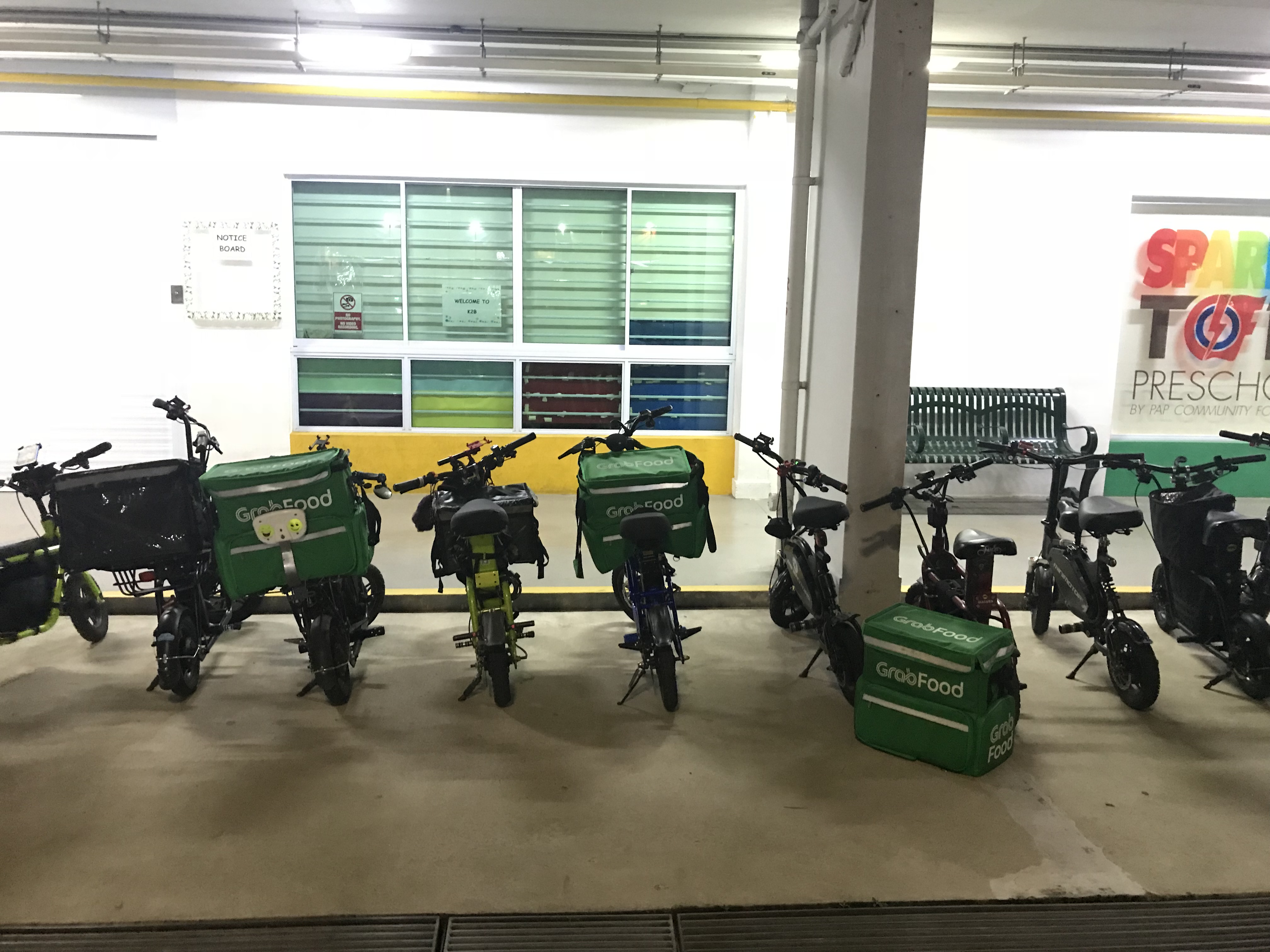 Short notice before the ban was the main gripe
Surprisingly, the extremely short notice of the overnight ban appeared to be the biggest gripe for the majority of the PMD riders, instead of the actual ban itself.
E-scooters were banned from footpaths island-wide on Nov 5, less than a day after Senior Minister of State for Transport Lam Pin Min made the announcement in parliament on Nov 4.
Striking up a conversation with a female Grabfood rider, she expressed anger at how riders were afforded little to no time, only a "one-day notice", to prepare for the ban or transition to other jobs.
"I feel like they [didn't] think of the true impact. [We] were blindsided," she said, her voice breaking at certain points during her speech. "There's a lot of [the] lack of foresight."
One rider added that he even modified his PMD mainly to make it lighter and to switch the battery to a longer-lasting one so he could carry out more deliveries. The costs apparently amounted to S$3,000, including the S$699 he originally paid for the vehicle.
This meant that these investments were now wasted.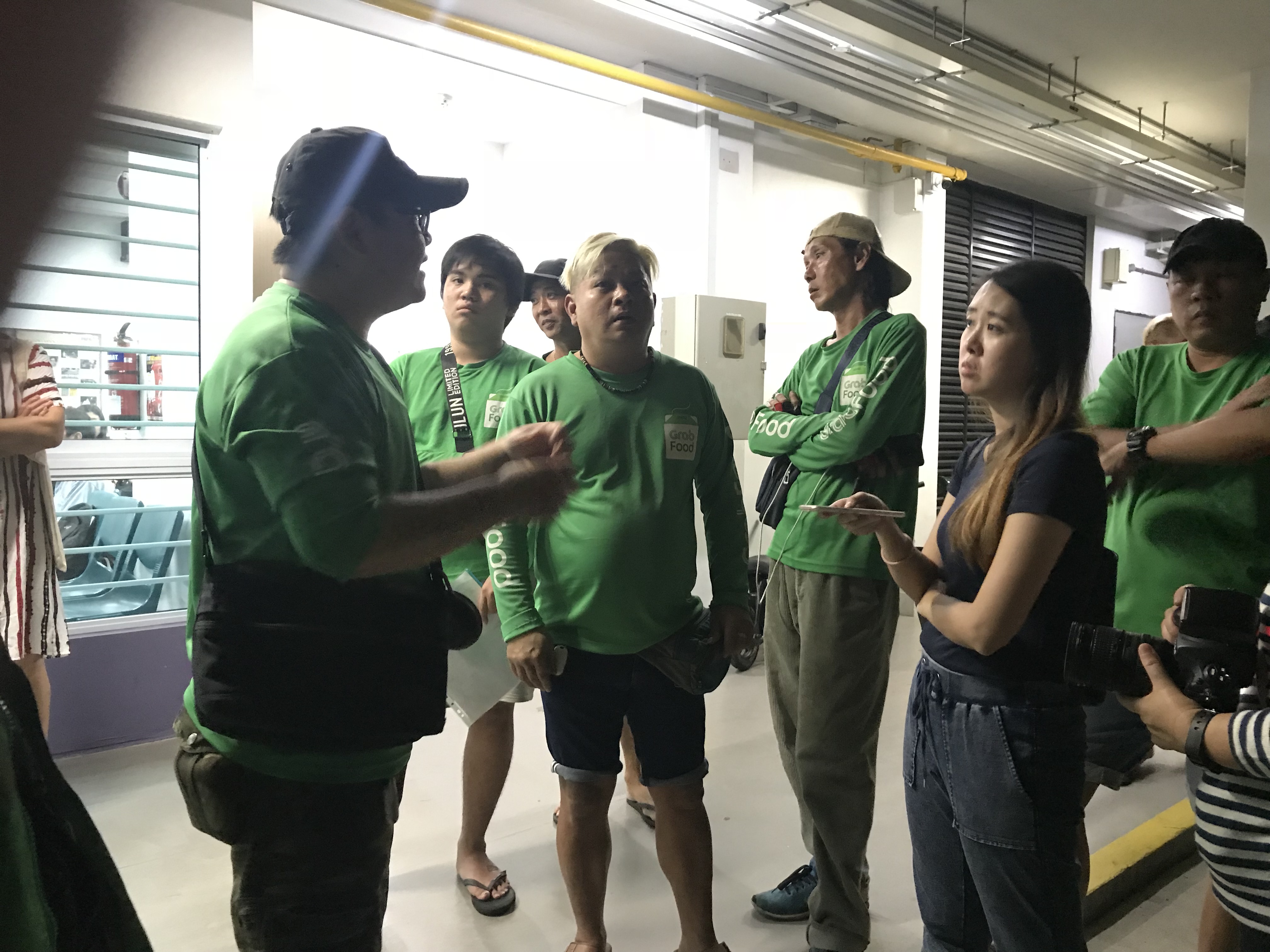 Contrary to what the public may think, these riders have considered alternatives to PMDs.
The female rider shared that the food delivery riders considered switching to motorcycles in order to be able to continue working.
However, getting a motorcycle license takes time, and the sudden surge in demand from PMD riders searching for alternative means of transport might lead to more waiting time to get one perhaps.
"Another option is bicycle or ebike," she said. "But for bicycles, those who aren't able-bodied can't do it. And for ebike, what if all of us suddenly change to [it], then the government decides to say "this one also cannot"?"
A reporter asked if they considered applying for help from social services agencies but riders retorted that the applications would take a few months too.
It struck me that these people had legitimately considered other alternatives, all in a bid to continue to make an honest living.
Food deliveries the most flexible yet high paying for them
From the few riders I talked to, it seems a good portion of them, unfortunately, exist in the low-income bracket.
One 29-year-old rider explained how her mother had cancer, and they were living in a rental flat in Ang Mo Kio. Working as a food delivery rider afforded her the most flexibility, as she still had to care for her ailing mother.
Additionally, she claimed that this job was much more lucrative than working as a cleaner or service staff—she could earn as much as S$4,000 a month from food deliveries on her PMD.
Another rider chimed in to ask how those with little educational qualifications would be able to find equivalent jobs after the ban.
"Honestly speaking, I only have a PSLE [certificate], who's going to hire me? I've tried to find over 50 jobs, everyone tells me to go home and wait for their phone call, but nobody calls back."
"Have you ever experienced this kind of despair?" he questioned.
One man wearing a Deliveroo uniform even shared with us that he had five children to feed at home, with his wife having just given birth.
Their stories remind people to be more empathetic towards others living in poverty.
For someone who admittedly comes from a slightly privileged background, it was disheartening to learn first-hand about how disproportionately the PMD footpath ban had affected them.
More structures in place to allow riders to adapt
Many riders also pointed out the impracticality of pushing their PMDs on footpaths, saying that just pushing it from Blk 600 and over in Ang Mo Kio to Blk 322 where the MPS was held, was extremely tiring.
One rider held out his phone to show a delivery he had to make from Bishan Street 13 to Lorong 1 Toa Payoh.
There was no park connector in between and it would take him more than 30 minutes on foot to cover the distance of about 2.5km, while pushing his PMD.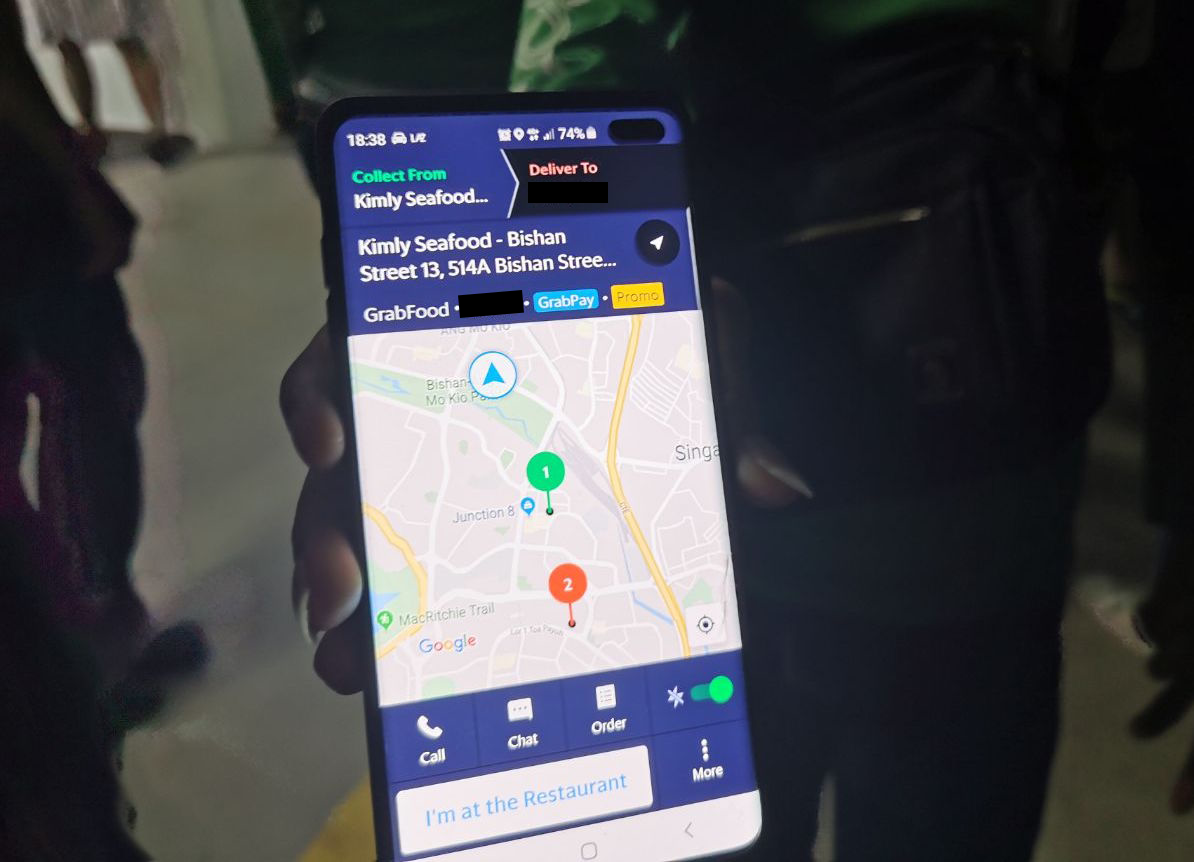 Others also highlighted the fact that park connectors were limited and did not run past many of the places they had to make deliveries to.
When I asked what they thought or hoped could have been done and could be done to improve their predicaments, some suggested extending the park connectors first before implementing the ban on footpaths.
Others suggested imposing age restrictions on those who purchase or ride PMDs instead of a complete ban. This is not an uncommon sentiment.
Many there implicitly blamed "young punks" for their predicament, saying that those people were the ones flouting laws and riding dangerously on roads.
One middle-aged man boldly said "I can confidently tell you, no one here has ever banged into anybody" as he gestured with his arm at the gathered group of riders.
And truly, riding recklessly doesn't do these riders, donned in their uniforms, good either. Getting into an accident would mean their food deliveries would be affected and potential paychecks lost.
Will there be a resolution?
At around 8:40pm, the representative who attended the MPS came out and revealed that there was no MP present. She had instead passed on her concerns to the letter writer present.
I thought perhaps an MP might arrive later on, but by 9:30pm, it was still a no-show.
I almost felt disappointed on the riders' behalf, that there wasn't anyone there to meet all of them face to face, despite their fiery passion for their voices to be heard.
By then, many of the riders had already dispersed, probably to make do with whatever deliveries they could carry out. It made me wonder how they would feed themselves and continue about their jobs and daily lives, knowing that some of them had not worked since the ban was implemented.
As the shutters finally rolled down past 11pm, marking the end of the MPS, I was left feeling rather forlorn and a distinct lack of closure.
It felt like a rather anti-climactic night.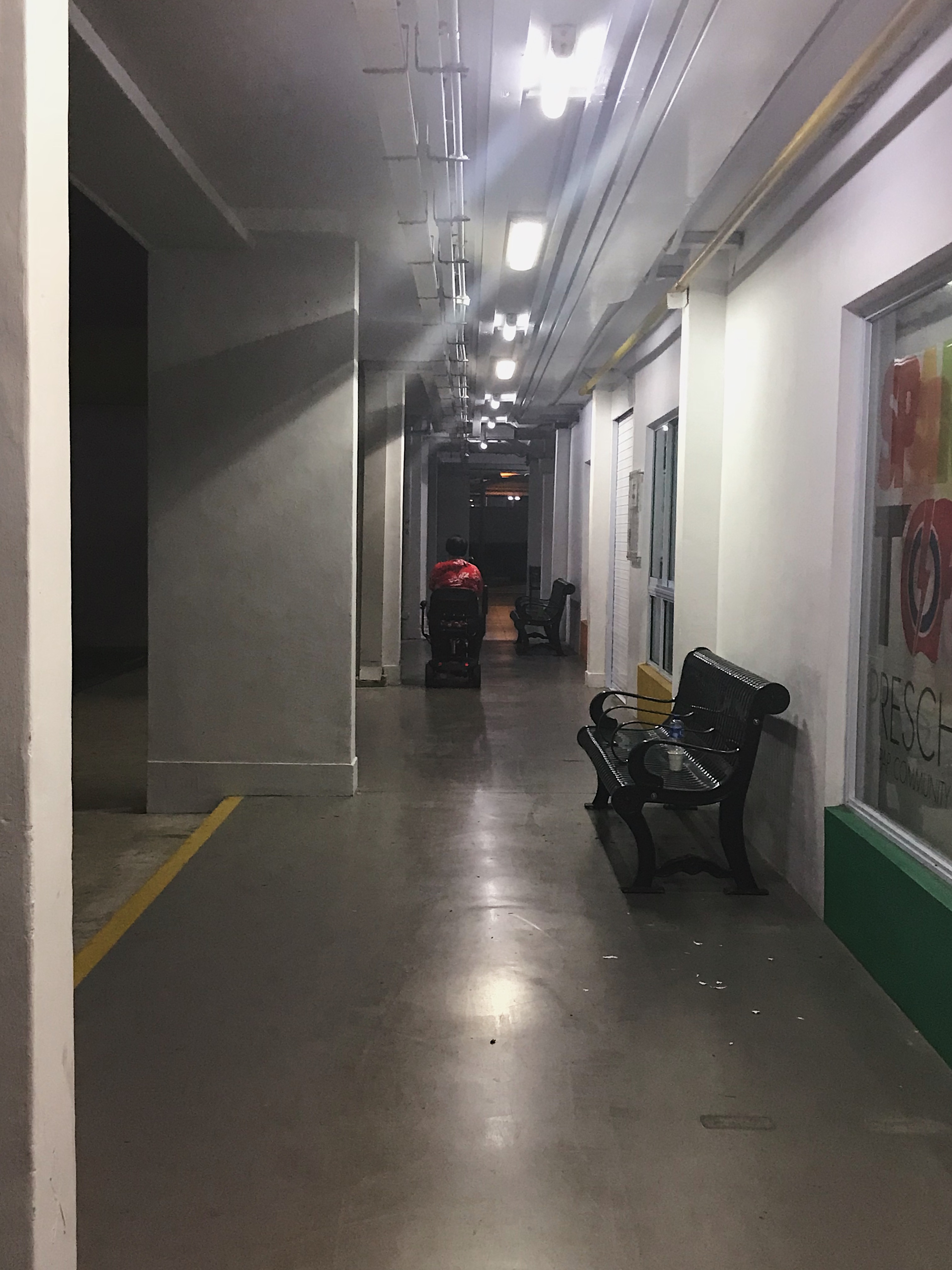 After locking up for the night, a volunteer slowly trundled out of the office and away in her personal mobility aid (PMA). I thought about PMAs and PMDs, and what each could mean to their user—better mobility, better prospects, a better life.
Maybe, just maybe, Singapore could use a little bit of empathy for these delivery riders who work rain or shine to bring us and their families hot meals.
Top photo by Ashley Tan
Content that keeps Mothership.sg going
---
??
This event teaches you how to be your own farmer in the comfort of your own home.
???
Jio all your friends to see the northern lights in this city in Norway!
?⚓
A hipster's dream Europe itinerary that excludes the big major cities.
??
Did you know these are the most happening places in Singapore?
If you like what you read, follow us on Facebook, Instagram, Twitter and Telegram to get the latest updates.