A Chinese state media news anchor CCTV recently addressed Taiwan directly on television, addressing the island as "Wan Wan", and inviting them to "come home".
Package to entice Taiwan to come to mama
Beijing introduced 26 measures on Nov. 1, 2019 to further promote economic and cultural exchanges between "both sides of the Taiwan Strait".
The measures, split into 13 for Taiwanese companies and 13 for Taiwanese citizens, are said to treat Taiwanese the same as their mainland counterparts.
They follow 31 similar measures introduced in 2018.
According to Taiwan News, the CCTV anchor, Hai Xia, made the announcement about the new measures on Monday, Nov. 4.
Hai then said: "We show our sincerity to our Taiwanese compatriots because we are all Chinese. Taiwan's destiny is connected with its motherland. Wan Wan come home!"
Memes as a way of expression
In response to the diminutive, and seemingly condescending term that Hai used to refer to Taiwan, Taiwanese netizens created sarcastic memes to convey exactly how they feel about "coming back to the motherland".
Er, nope!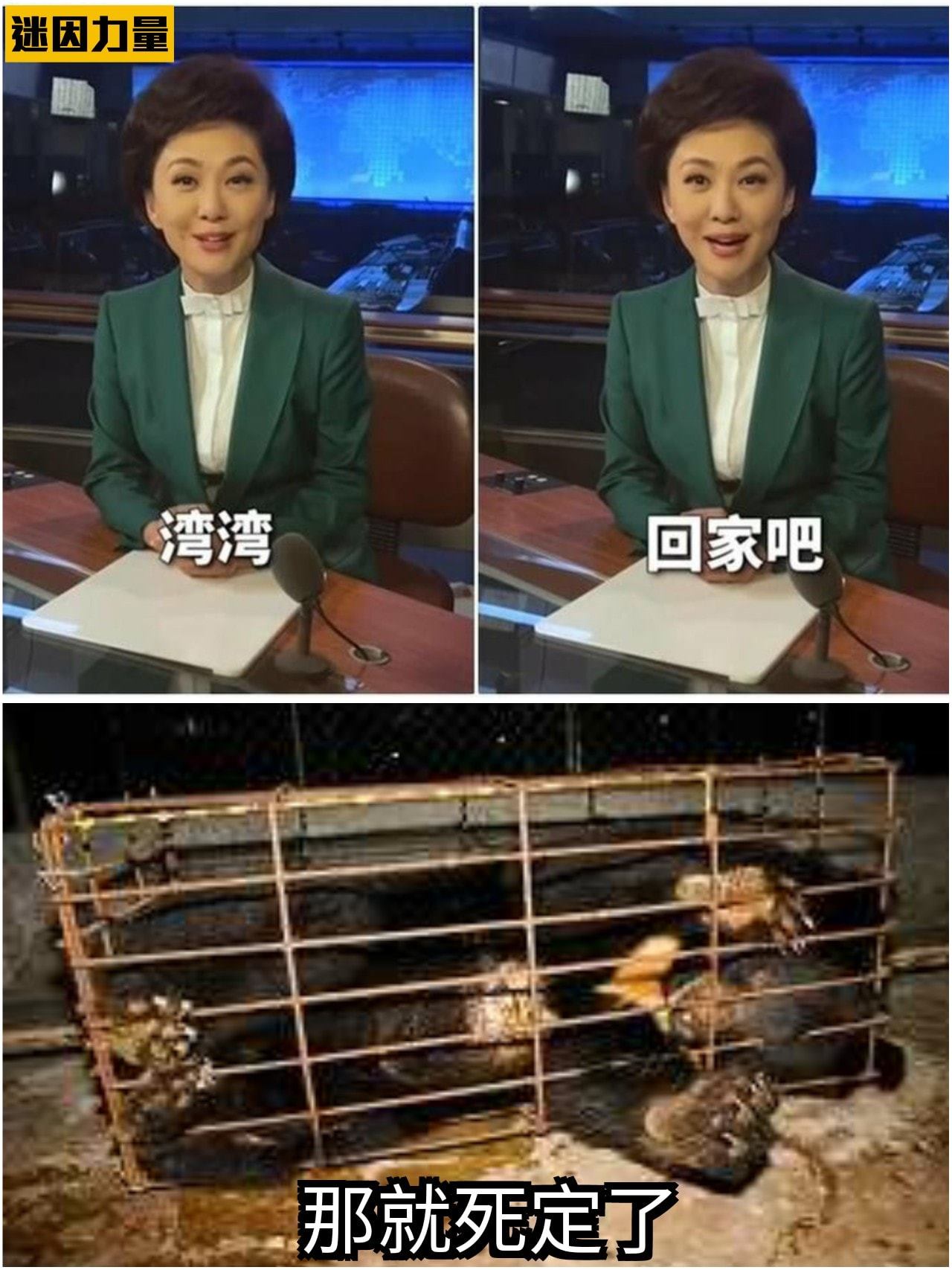 "Hai Xia: Wan Wan, come home.

(Picture of bear in cage) Then we'll be dead meat."
Do I know you?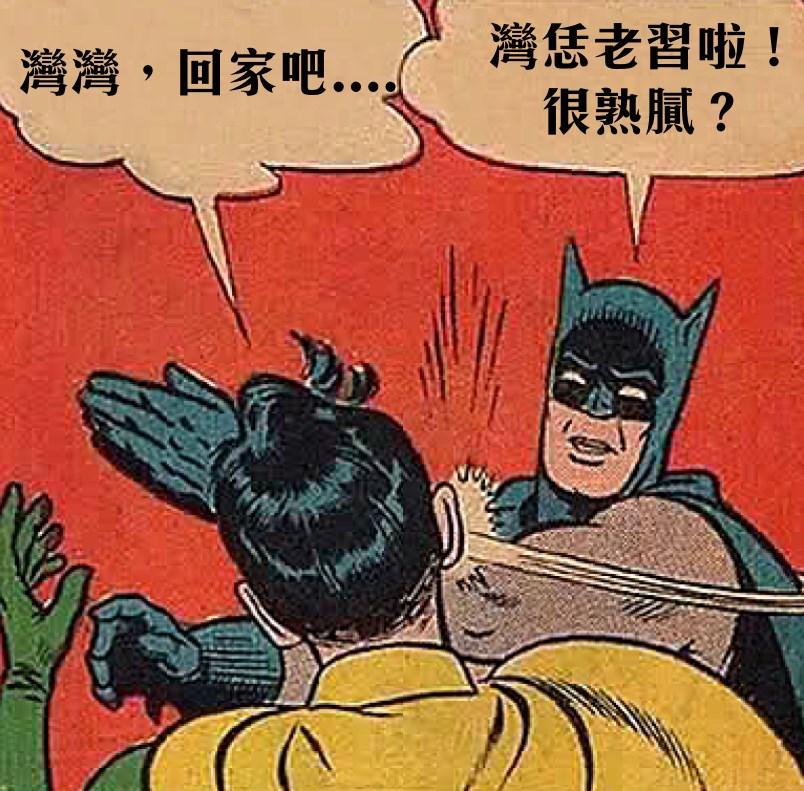 "Robin: Wan Wan, come home...

Batman: (Slapping Robin) Wan what? Tell Xi to sod off. And do I know you?"
We are not daft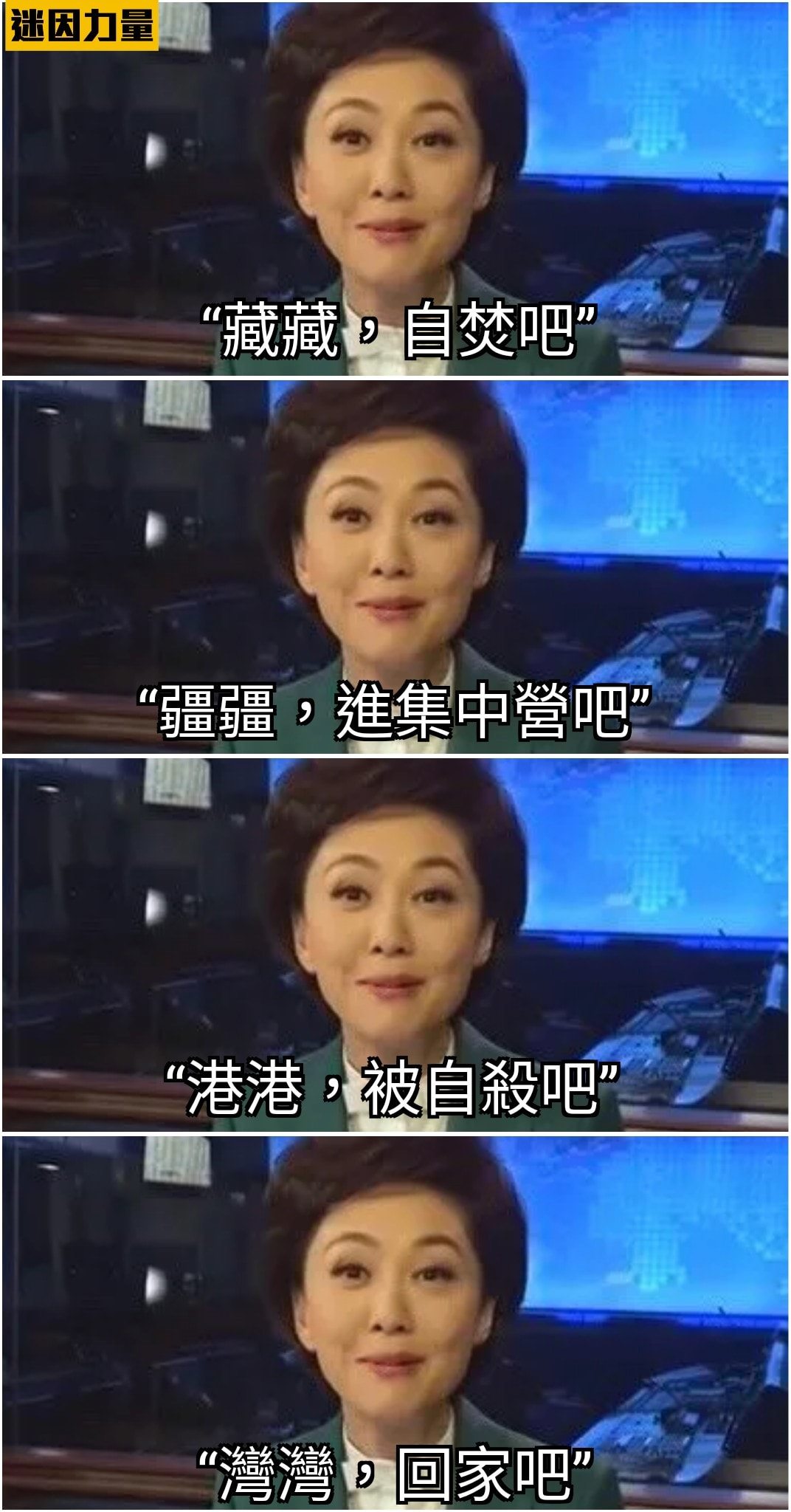 "Zang Zang (Tibet), burn yourself.

Jiang Jiang (Xinjiang), go to the concentration camps.

Gang Gang (Hong Kong), be 'suicided' (referring to the abnormally high rates of suicide-related deaths since the crackdown on protests began).

Wan Wan (Taiwan), come home."
Hai is actually a terrifying monster pretending to be human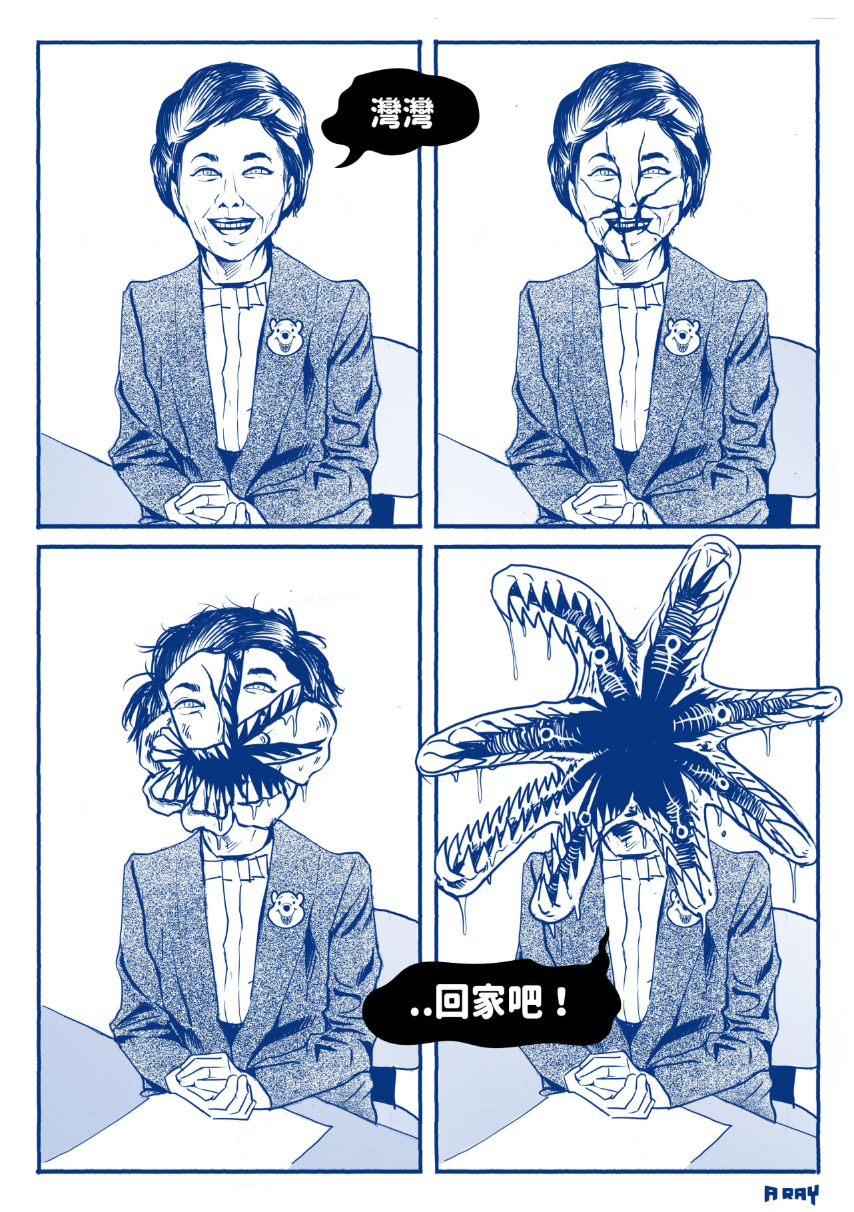 Thanks but no thanks
Taiwanese politician Hung Tzu-yung hit back at Hai's words as well, saying: "Thank you for your concern. We, the Taiwanese, are already at home."
She said the Chinese Communist Party intends to use the 26 measures as economic incentives to "lure" Taiwan in.
This supposedly would make it difficult for Taiwan to escape from Beijing's control once it has taken the "bait".
Hung said: "The Taiwanese people have already seen through such sugar-coated traps, and the lie that is the 'one country, two systems' framework."
Taiwan's MOFA responds
Taiwan's Ministry of Foreign Affairs sent out a tweet on the same day in response to Hai's announcement.
Using Simplified Chinese -- the script that is widely used in mainland China -- it wrote: "The Taiwan Affairs Office has pushed out 26 measures aimed at Taiwan, there were 31 measures last year too. There seem to be many measures."
"But we Taiwan have no use for 'one country, two systems'. Really, thanks, but no thanks. But it'll be nice to give your people a bit more freedom!"
中国国台办推出对台26条,去年也有31条,看起来好多条。 但我们台湾用不到「一国两制」,真的不用客气。 给你们人民多点自由也不错ㄛ! JW

— 外交部 Ministry of Foreign Affairs, ROC (Taiwan) 🇹🇼 (@MOFA_Taiwan) November 4, 2019
Chinese netizens also ask Taiwan to "come home"
In stark contrast with the Taiwanese, Hai's comments were met with praise from Chinese netizens, who absolutely agreed with her, and even chimed in with their own versions of telling Taiwan, the wayward kid, to "come home".

"Wan Wan, mama is calling you to come home to eat."
---

"Wan Wan baby, you've been out playing for too long, come back home!"
---

"Come home, Wan Wan. Don't be fooled by the Americans anymore. The one who truly wants to protect your prosperity, and who wants Taiwanese compatriots to be wealthy, is mainland China, not America."
---

"Why do I feel like hot tears are gathering in my eyes, a mother is calling her child to come home (sad face emoji)."
---

"Touched by the sentence 'Wan Wan come home (crying face emoji)."
Presidential elections looming
As Taiwan's presidential election approaches in January 2020, China has stepped up its efforts to entice Taiwan to "reunify with the motherland".
Cross-strait relations have taken a dip since Taiwanese President Tsai Ing-wen, who belongs to the pro-independence party Democratic Progressive Party (DPP), took office in 2016.
Tsai has refused to acknowledge the "1992 Consensus", which is a mutual agreement that there is only "one China", although both sides interpret it differently.
Beijing views Taiwan as a wayward province that it will take back by force if necessary.
Top image adapted via A RAY/Facebook & Zhang Xiao Bo/Facebook
Content that keeps Mothership.sg going
---
??
This event teaches you how to be your own farmer in the comfort of your own home.
???
Jio all your friends to see the northern lights in this city in Norway!
?⚓
A hipster's dream Europe itinerary that excludes the big major cities.
??
Did you know these are the most happening places in Singapore?
If you like what you read, follow us on Facebook, Instagram, Twitter and Telegram to get the latest updates.