Nearly 1,000 people believed to be Chinese nationals involved in the largest online scam syndicate in Malaysia have been busted by the immigration department on Wednesday, Nov. 20.
The raid took place at an office building in Cyberjaya.
Pictures posted on Facebook by the immigration department showed several people with their hands behind their heads standing at their desks behind rows of desktop computers.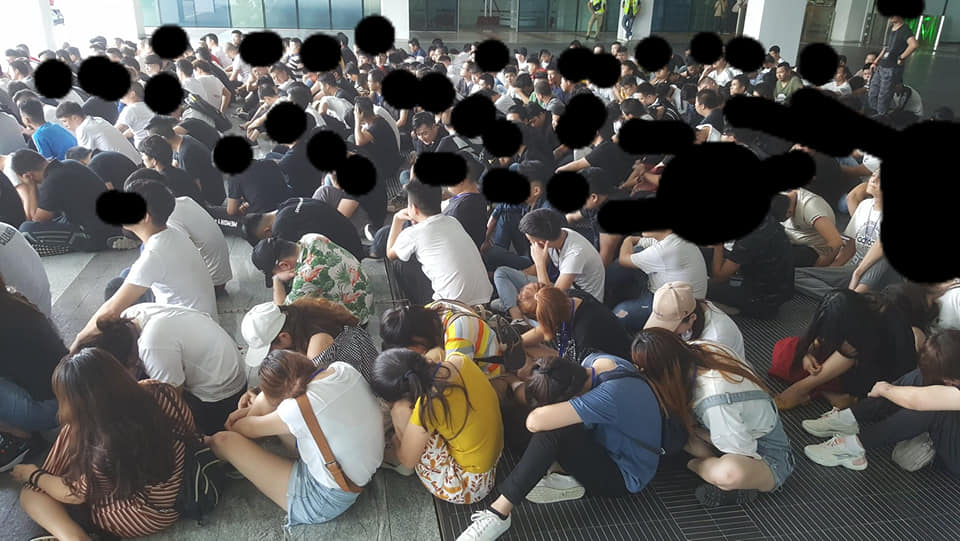 Another picture showed suspects detained as they were sitting on the ground with their heads down.
Scores of Chinese nationals believed to be part of a syndicate running online scams scrambled to escape.
Some were seen risking their lives by jumping out of the second floor.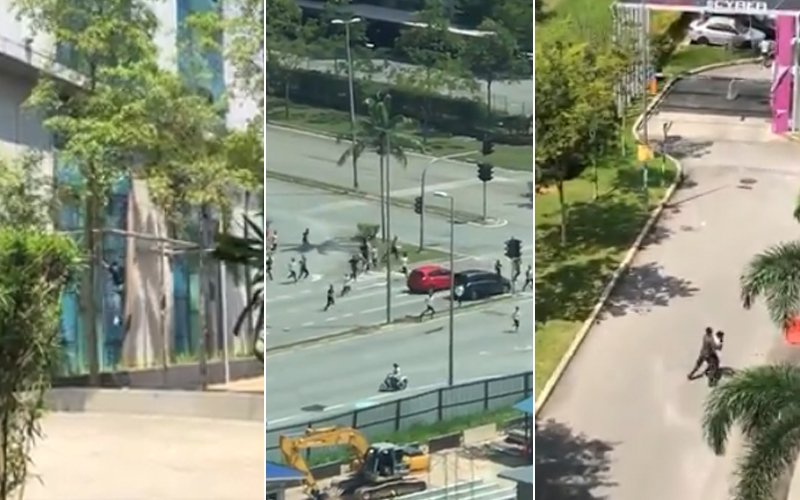 Some of them jumped off the ledge of the Wisma Mustapha Kamal office building to escape the raid.
One of them could be seen being wrestled to the ground by an immigration officer.
In total, 680 people, including 77 women, were arrested.
Authorities also confiscated 8,230 mobile phones, 174 laptops, and 787 computers.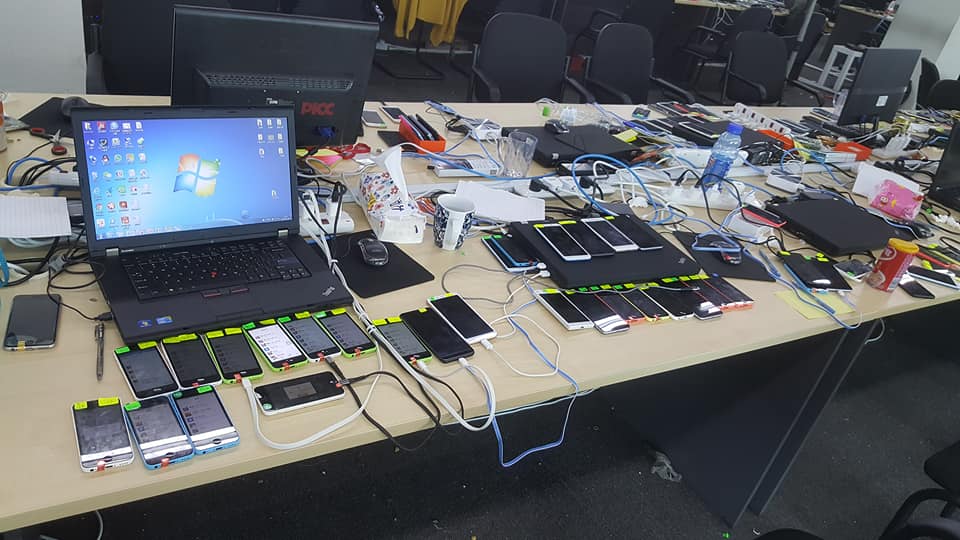 Immigration director-general Khairul Dzaimee Daud said: "During the raid, the Chinese nationals were carrying out their activities."
"Some of them attempted to attack immigration officers, with some 100 people managing to escape."
He said many of the detainees, including those who escaped were injured.
It is believed that the syndicate had been operating for six months from an office.
The rental was RM360,000 a month.
The office was used as its call centre.
The operations target victims in China using Wechat Pay or Chinese banks for their transactions.
Operations were tight as the call centre was secured with security guards, CCTVs and access cards.
Initial probe showed the detainees came to Malaysia on social visa.
Nearly all of them failed to produce a passport.
The Chinese embassy has been contacted on the matter.
If you like what you read, follow us on Facebook, Instagram, Twitter and Telegram to get the latest updates.