All eyes were on Lam Pin Min, Sengkang West Member of Parliament and Senior Minister of State for Transport, as some 280 people showed up on Tuesday evening, Nov. 12, for a one-and-a-half-hour dialogue session.
Large crowds of people have been turning up at various Meet-the-People Sessions around Singapore following the announcement of the personal mobility device ban on footpaths starting Nov. 5, 2019.
Lam's session saw the largest turnout to date -- forcing a venue change.
Last-minute change in location
Those who showed up appeared weather-beaten and slightly weary, having attended previous MPSs.
Originally held at the usual MPS venue at Block 303 Anchorvale Link, the location was changed an hour-and-a-half before the scheduled 8pm timing.
In a Facebook post by Sengkang West SMC at around 6:20pm, it was announced that food delivery riders and other people could meet Lam at a dialogue session held at Anchorvale Community Club instead.
This new location was likely chosen to accommodate the potentially large number of people that was expected to turn up.
This change left PMD riders scrambling to find an alternative and legal route to the CC, as there were no park connector networks between the MPS location and the CC.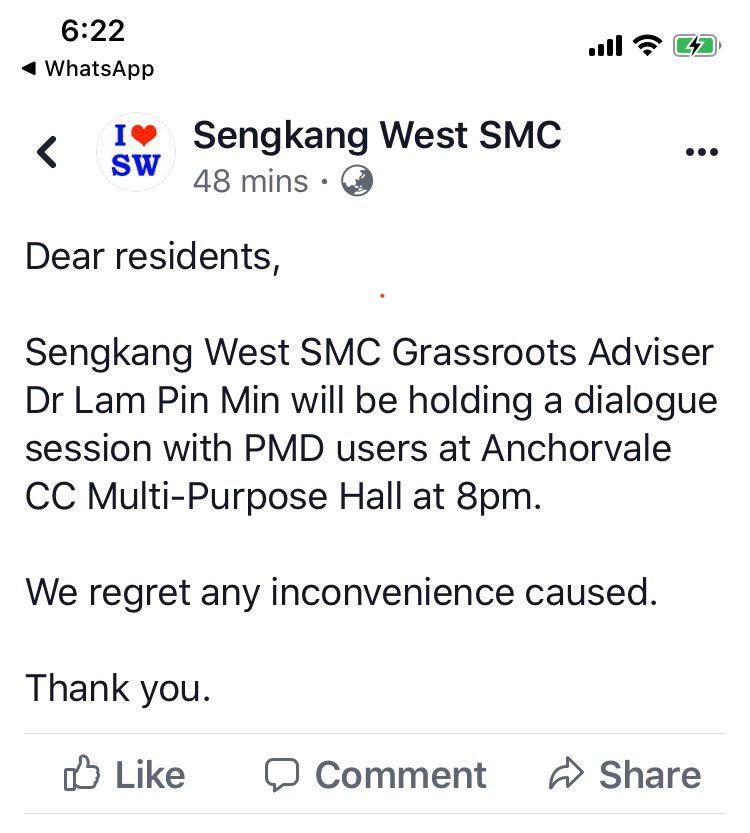 At the CC's multipurpose hall, tables had been set up by MPS volunteers for food delivery riders and other PMD users to register, with rows of chairs lined up in the hall.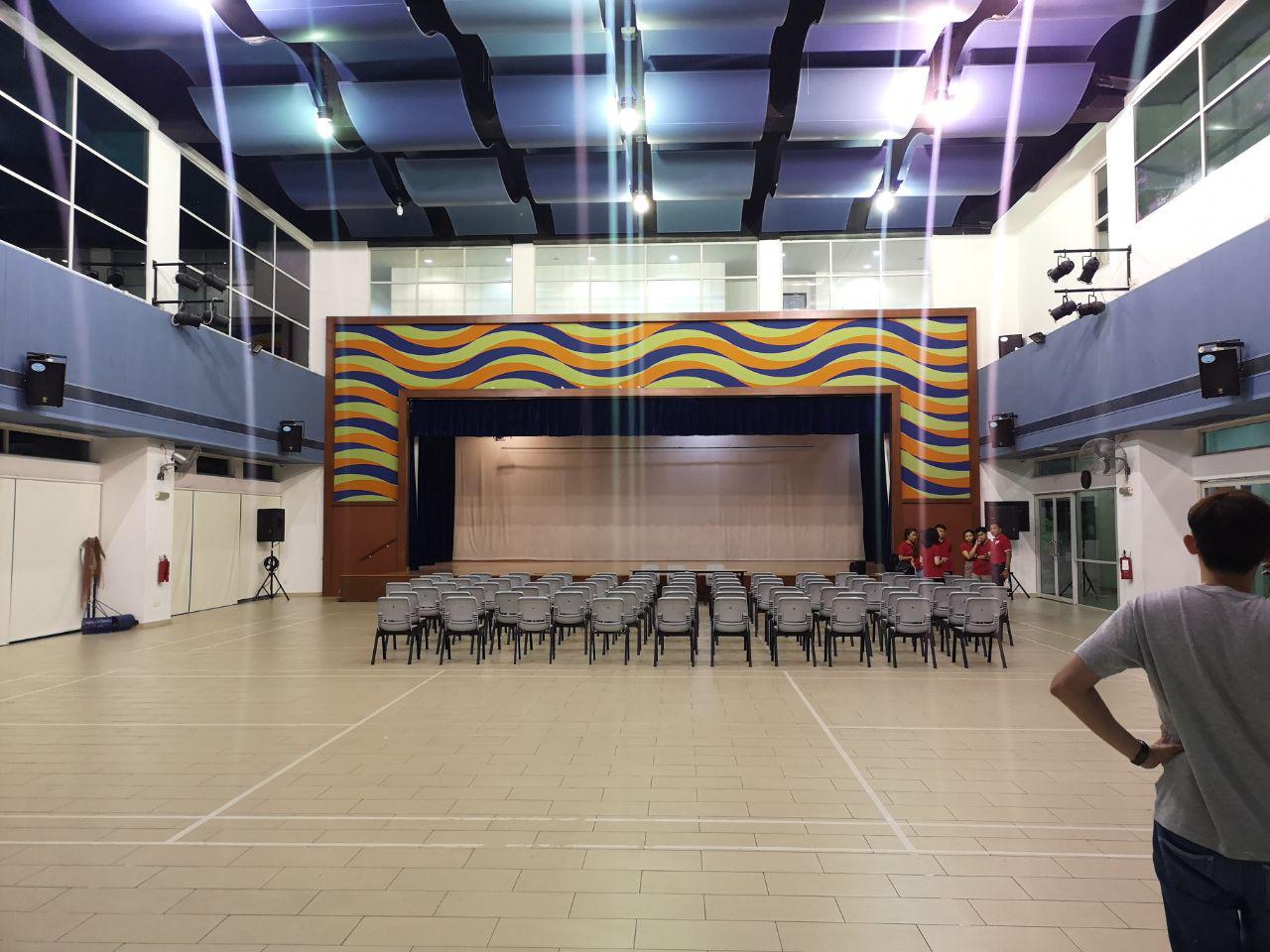 PMDs a means to an end for their children
By around 7:45pm, PMD riders, many in food delivery uniforms, started streaming into the CC.
[video width="848" height="464" mp4="https://static.mothership.sg/1/2019/11/IMG_8337.mp4"][/video]
As more and more riders appeared, mostly clad in the green GrabFood garb, with a smattering of Foodpanda pink and normal civilian clothes, it almost seemed as if the furore had not died down since riders were present at Law minister K Shanmugam's MPS on Nov. 5.
Several PMD users brought along entire families, including their young children in tow.
Exasperated
Several riders Mothership spoke to expressed anger and exasperation at what they saw as an impediment and obstacle to their rice bowls and livelihoods.
One pair of middle-aged parents, the father a GrabFood delivery rider who had bought a UL2272 PMD just two days before the ban, shared his main reason for wishing for an overturn of the ban -- he and his spouse have to ferry their young grandson to school.
Unable to afford the fees for the school bus, ferrying the young child to and fro via PMD was the most convenient option.
It was near-impossible, they said, for their kid and his heavy backpack to make the trek alone.
Another mother-child pair spotted shared similar grievances.
The young mother had even pushed in her stroller and baby, and pointing to her husband nearby with a toddler strapped to his front in a carrier, revealed how she was unable to care for both her children without the flexibility afforded by her current food delivery job.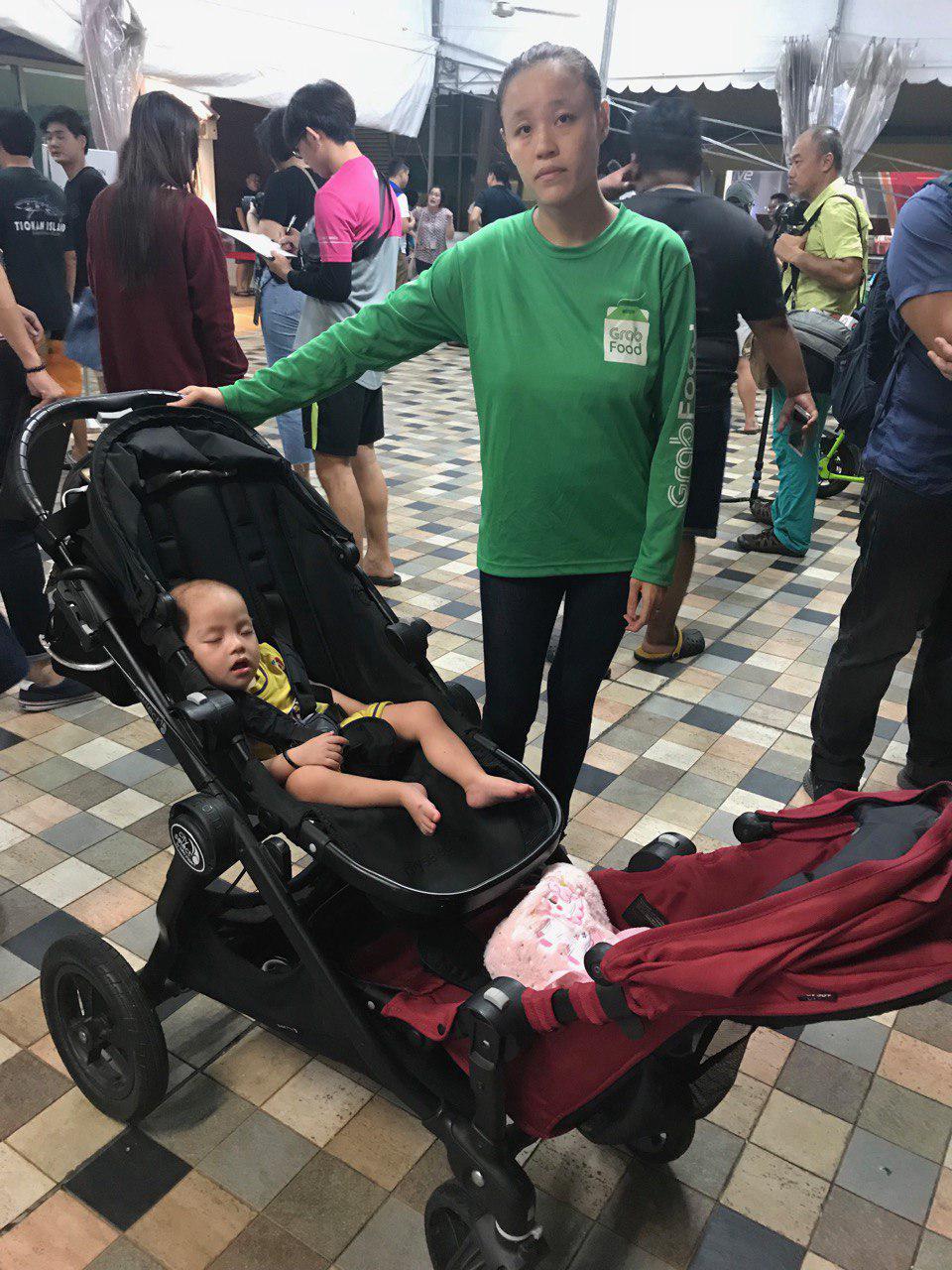 280 people turnout
Meanwhile, more and more people continued filling up the multipurpose hall.
Numerous PMDs, touting GrabFood bags, were all parked neatly and orderly underneath a tentage set up outside the multipurpose hall.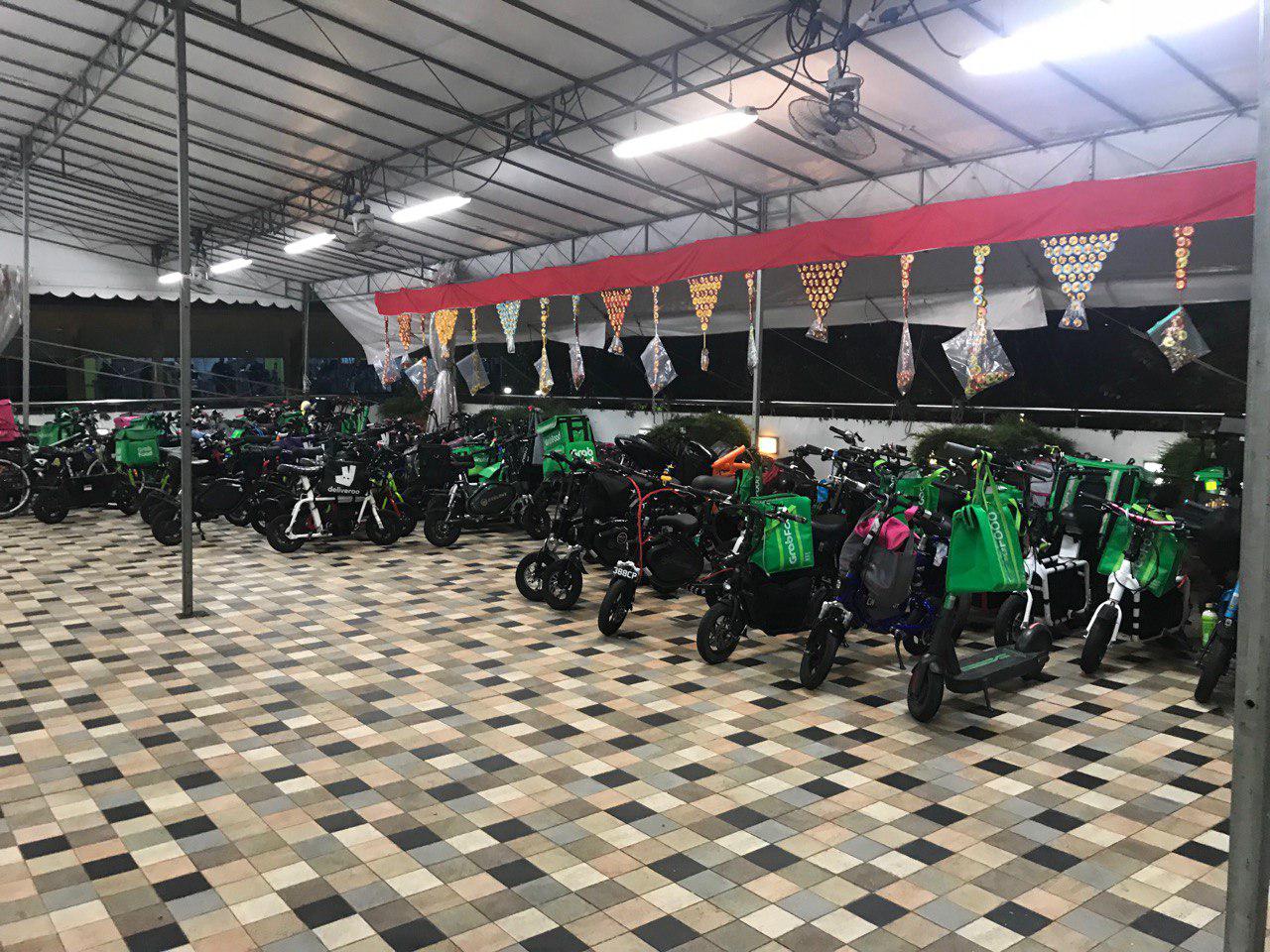 After milling around outside for nearly an hour, all riders filed in as the dialogue session eventually started at around 8:30pm.
And it was well-attended.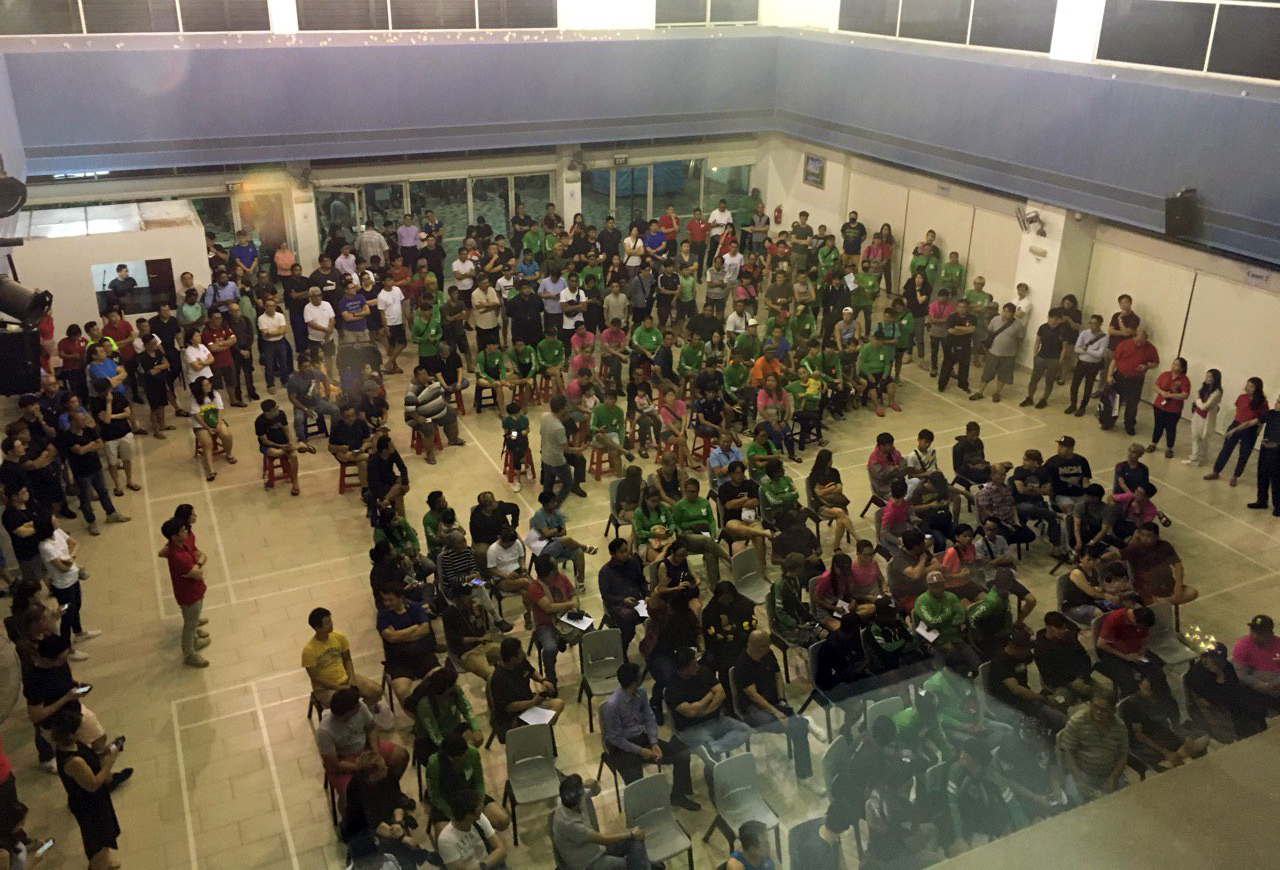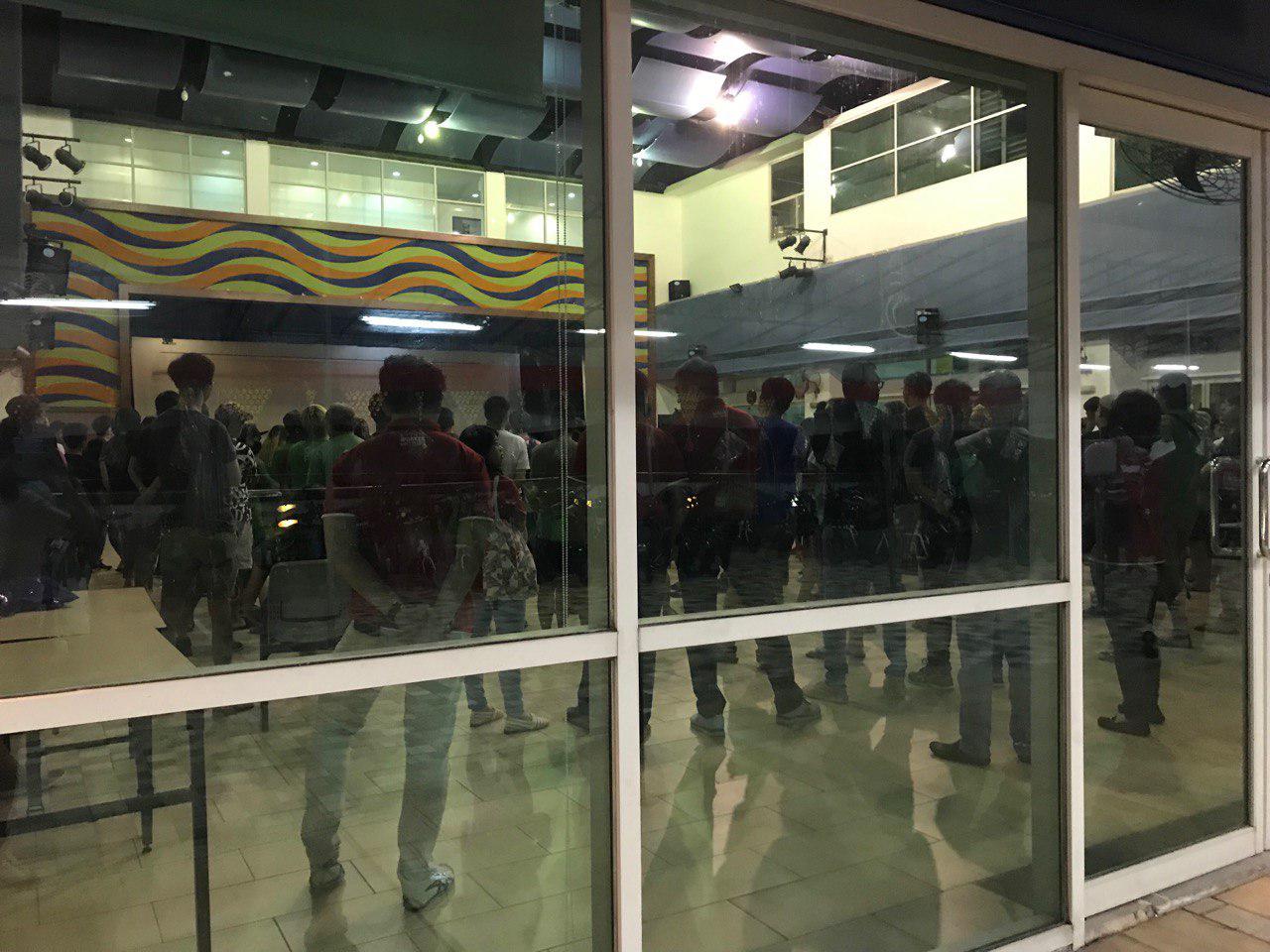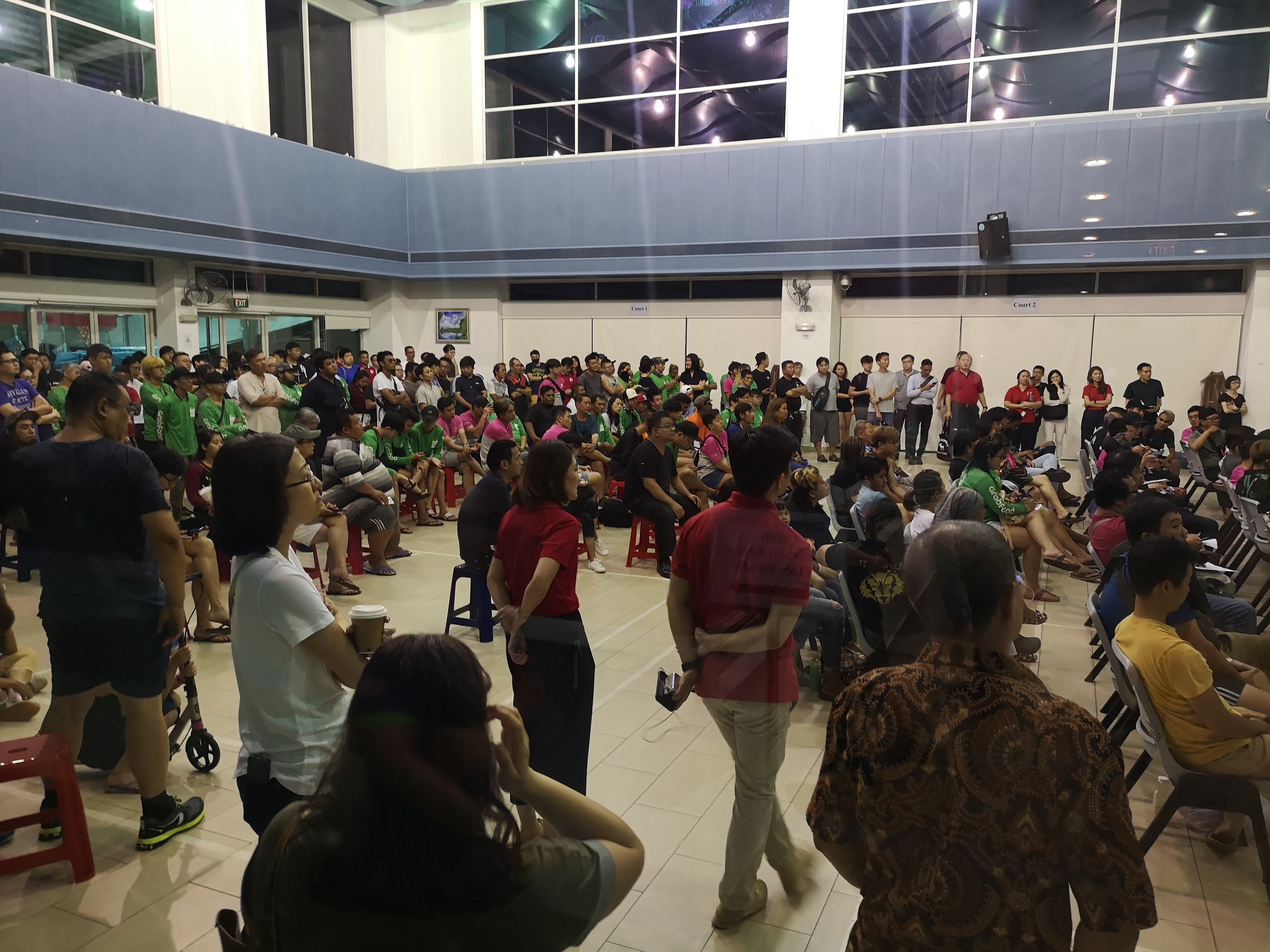 No new policy announcements
One of the last groups to head into the MPH incidentally happened to be a group that hailed from Ang Mo Kio.
Speaking to them, they shared that they were present at the Ang Mo Kio MPS on Nov. 6 to voice their concerns.
On that day though, no MP was present.
And contrary to other riders at Sengkang, this group presented a more weary front.
They said that they were "tired", as previous MPSs did not yield new solutions, and this time, the group was merely here for "support".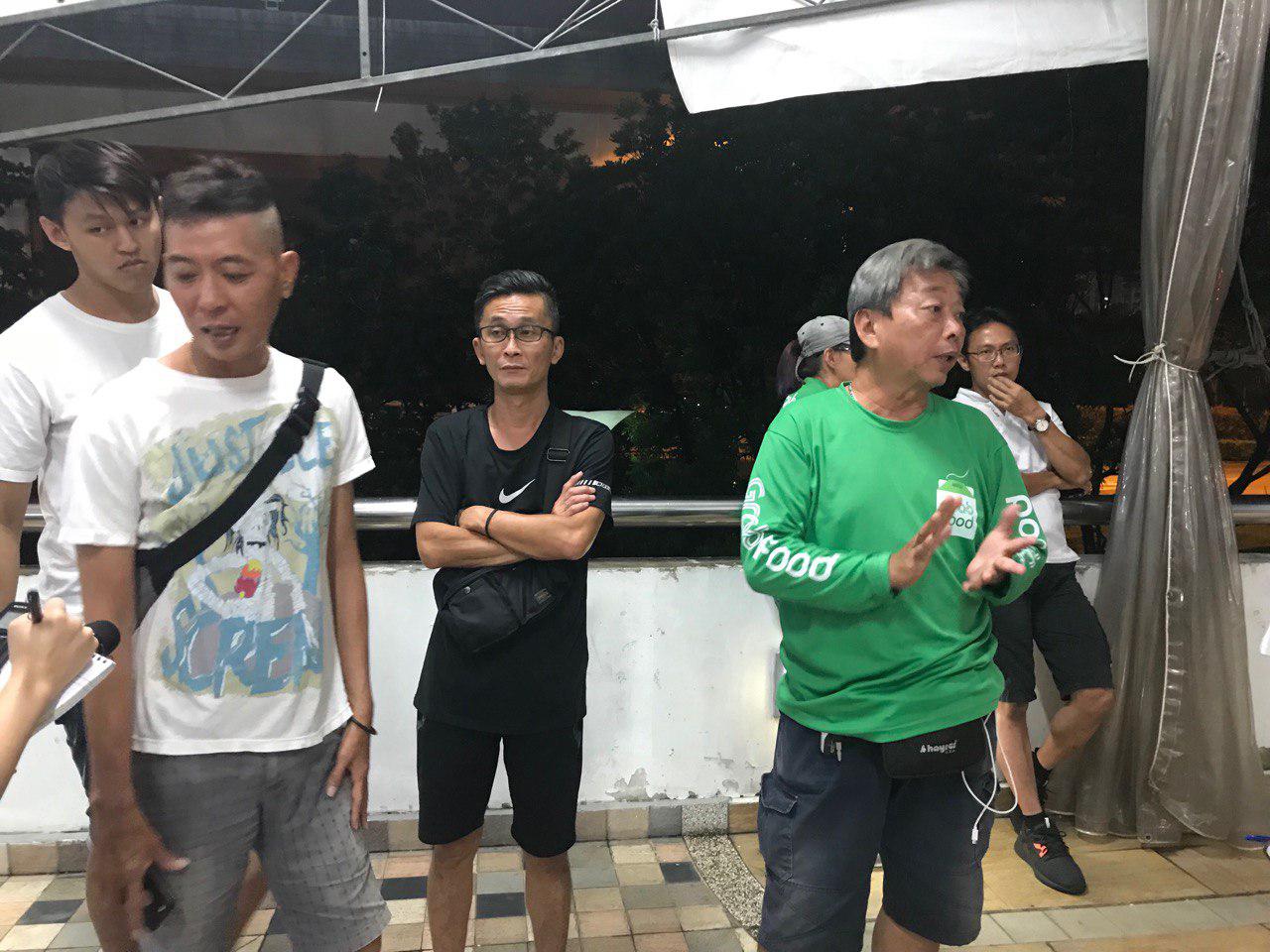 A common thread that all the riders Mothership spoke to was that none seemed willing to back down from their stance for an overturn of the ban.
This is despite new schemes introduced by the Land Transport Authority on Nov. 8 to help out aggrieved riders.
In conjunction with food delivery partners, LTA will be offering a grant of up to S$1,000 to allow food delivery riders to switch their PMDs for power-assisted bicycles.
However, none of the riders spoken to before Lam's dialogue session appeared keen to take LTA up on this offer.
They were unwilling to switch to alternative careers as well, citing flexibility of delivering food as a major pull factor.
Heckling
The dialogue held behind closed doors was out-of-bounds for media.
Mostly civil, the dialogue started by 8:30pm with Lam speaking to those in attendance.
Towards the end of the dialogue though, there was heckling by those present.
One of the recognisable attendees was opposition politician, Goh Meng Seng, 49, who leads the People's Power Party.
His exact words were undecipherable outside of the venue, but loud cheers rang out on several occasions.
Lam, at some points, intervened and addressed Goh by saying they could take the conversation outside later on to allow the PMD users a chance to speak and ask questions.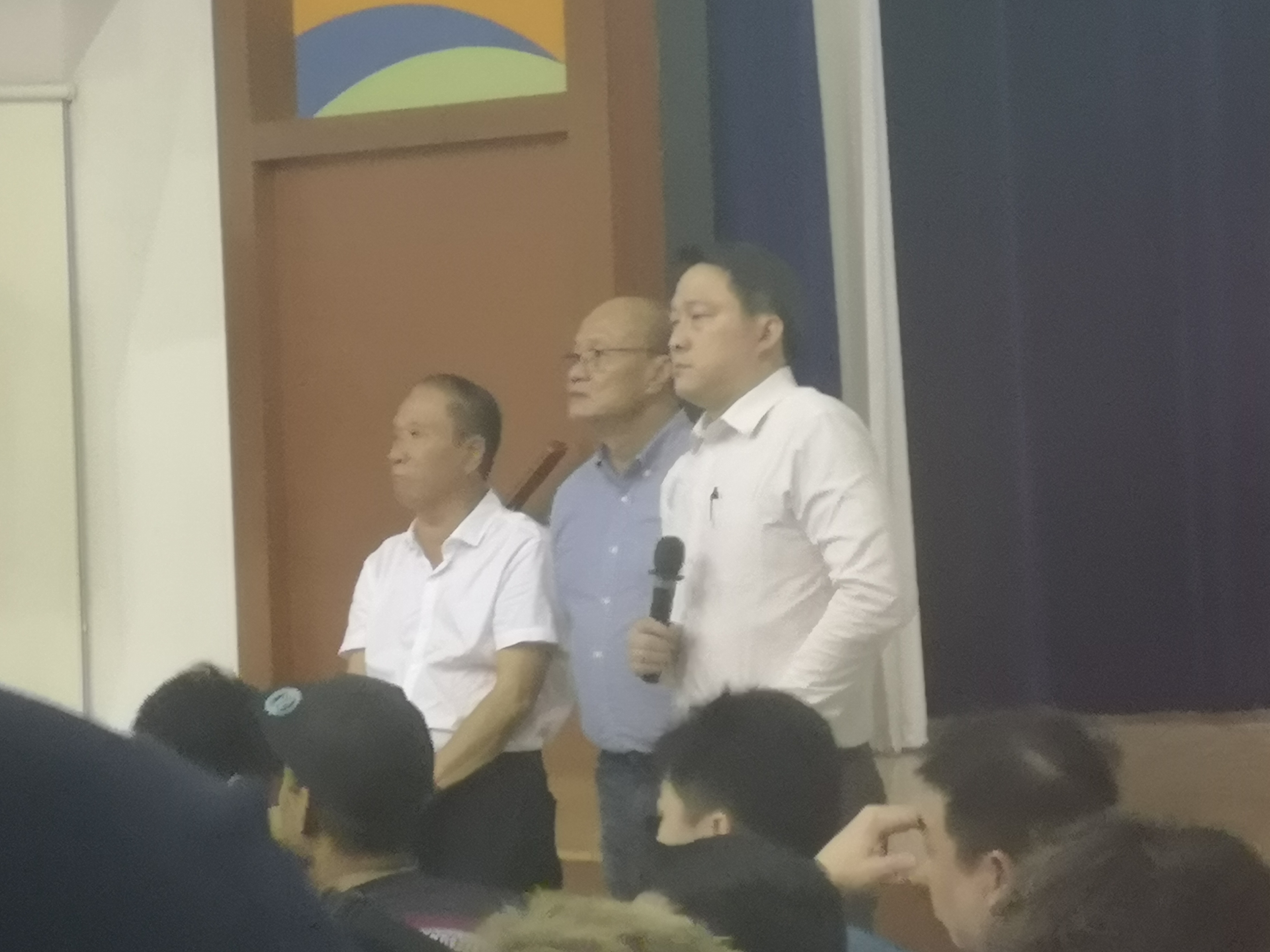 Post-dialogue
The end of the dialogue saw some rambunctious scenes.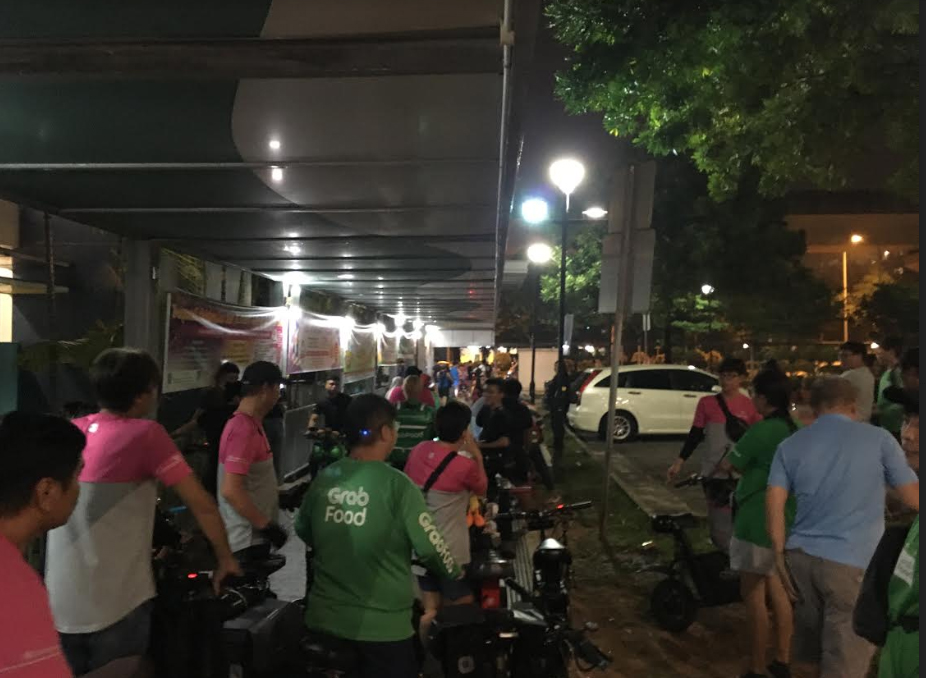 Some attendees streamed out of the venue before it ended, and were dismissive.
One attendee said asking PMD users to switch to cycling would cause more deaths on the roads.
Others said the session was "one-way" and were dismayed and tired it was not going to lead to any changes to the ban.
The entire group of PMD users that streamed out towards the end then started to sound their horns, and some turned to Goh and praised him for speaking up on their behalf.
One comment sent to a group chat for PMD riders after the dialogue session ended effectively summed up the emotions and sentiments of the evening.
"All of us chill..go drink big cup of cold water... or cold water bath and go sleep. Tomorrow another new day. Go working and ride your PMD out."
Top photo by Joshua Lee and Ashley Tan
If you like what you read, follow us on Facebook, Instagram, Twitter and Telegram to get the latest updates.