On Nov. 11, KFC Singapore launched fried chicken skin as part of its menu for a limited time only.
This naturally raised the question: What took it so long to realise it can sell standalone fried chicken skin since it is already frying a ton of chicken every day?
And customers who patronised KFC that day were munching the fried chicken skin while asking this no-brainer question as it sold out at 10 outlets on the first day.
While fried chicken skin is considered a novelty item insofar as it is not readily available, KFC is not the first established food place in Singapore to start selling it.
So, here's the S$3.50 box.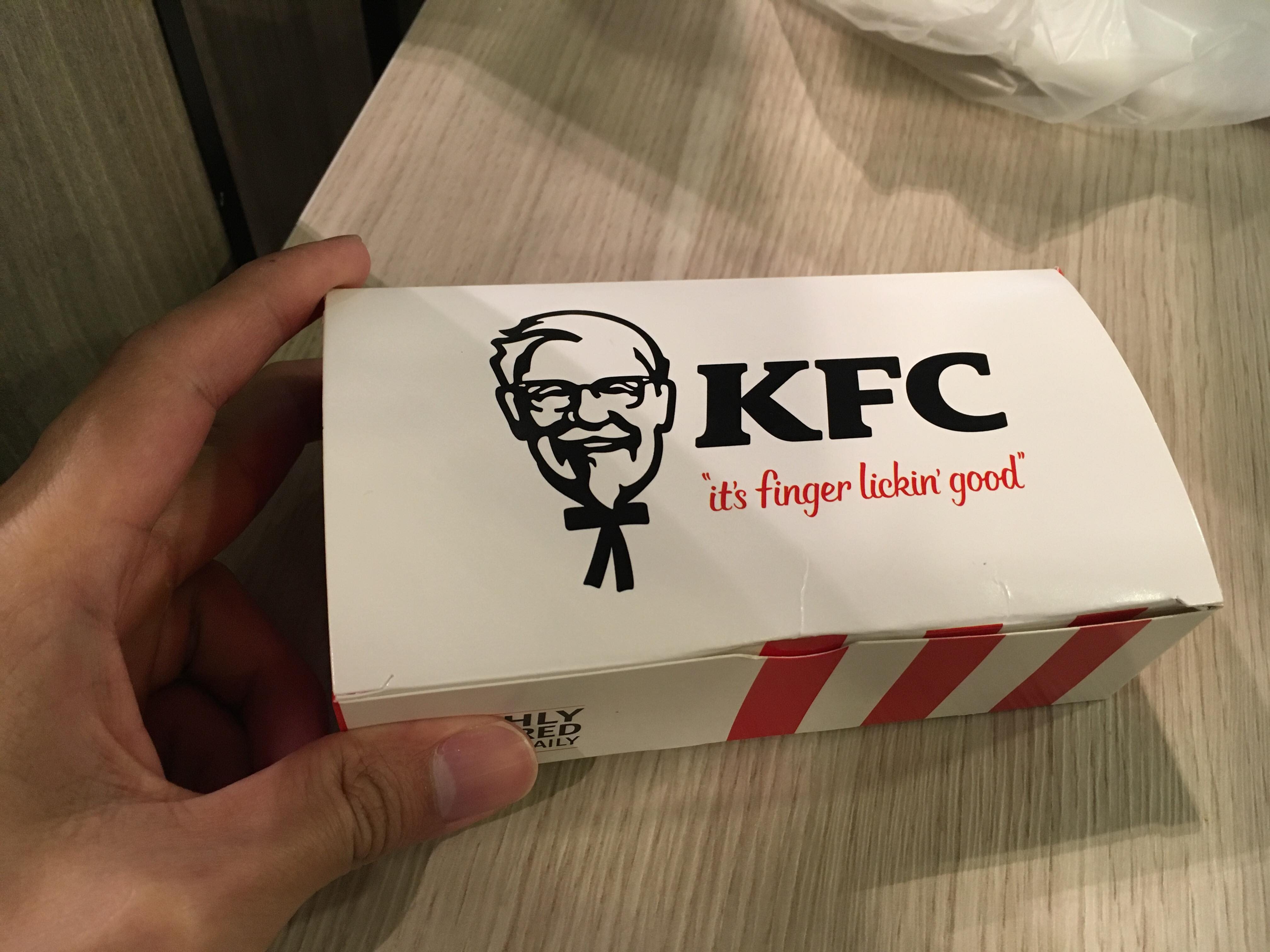 And how much skin you are getting for it: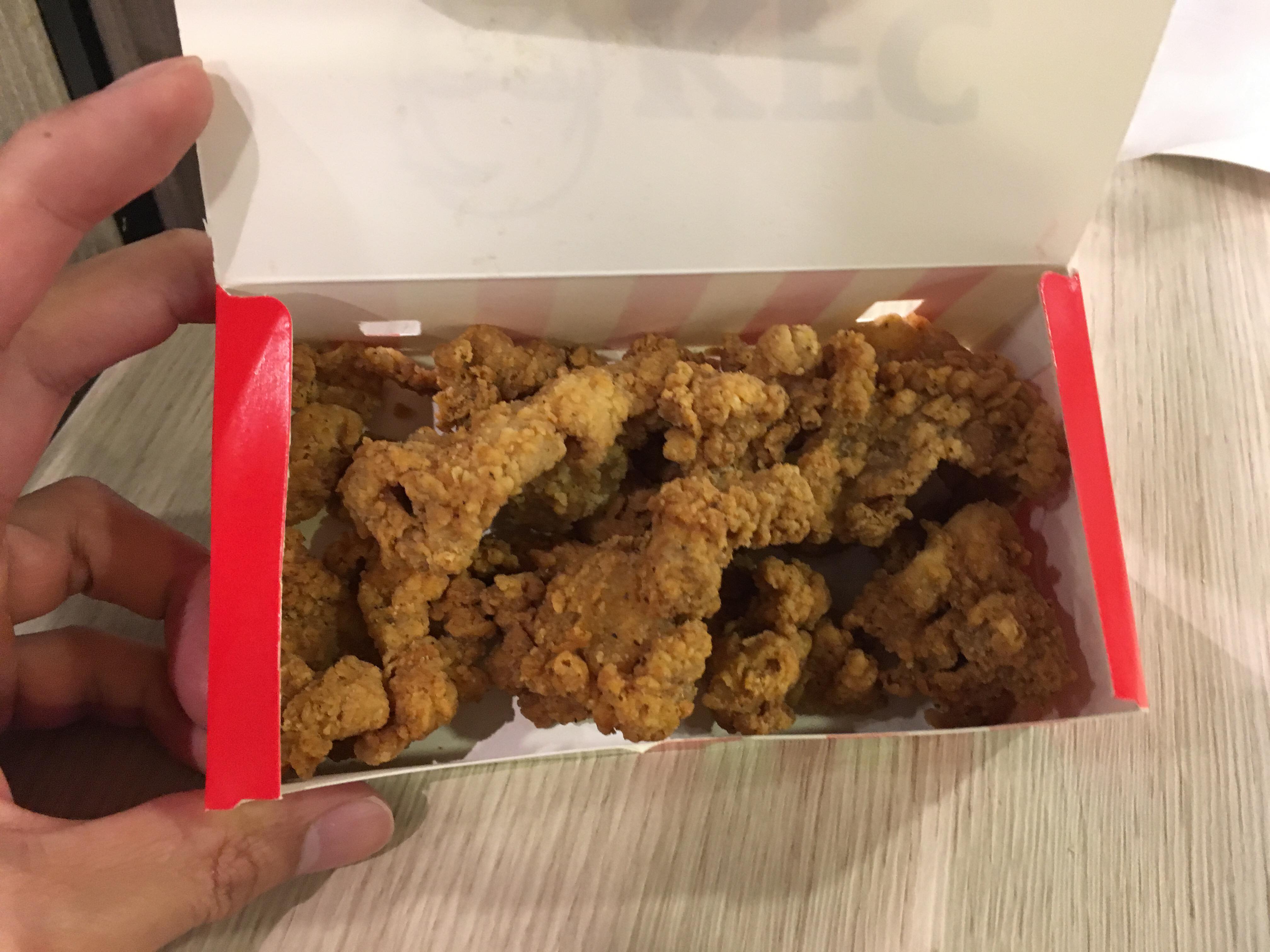 Fresh out of the fryer, these are crisp, hot, and acne-inducing, which is a compliment.
Bite-wise, it leaned towards the crispy version of KFC chicken, but looks-wise, it is comparable to original chicken.
It wasn't spicy, though.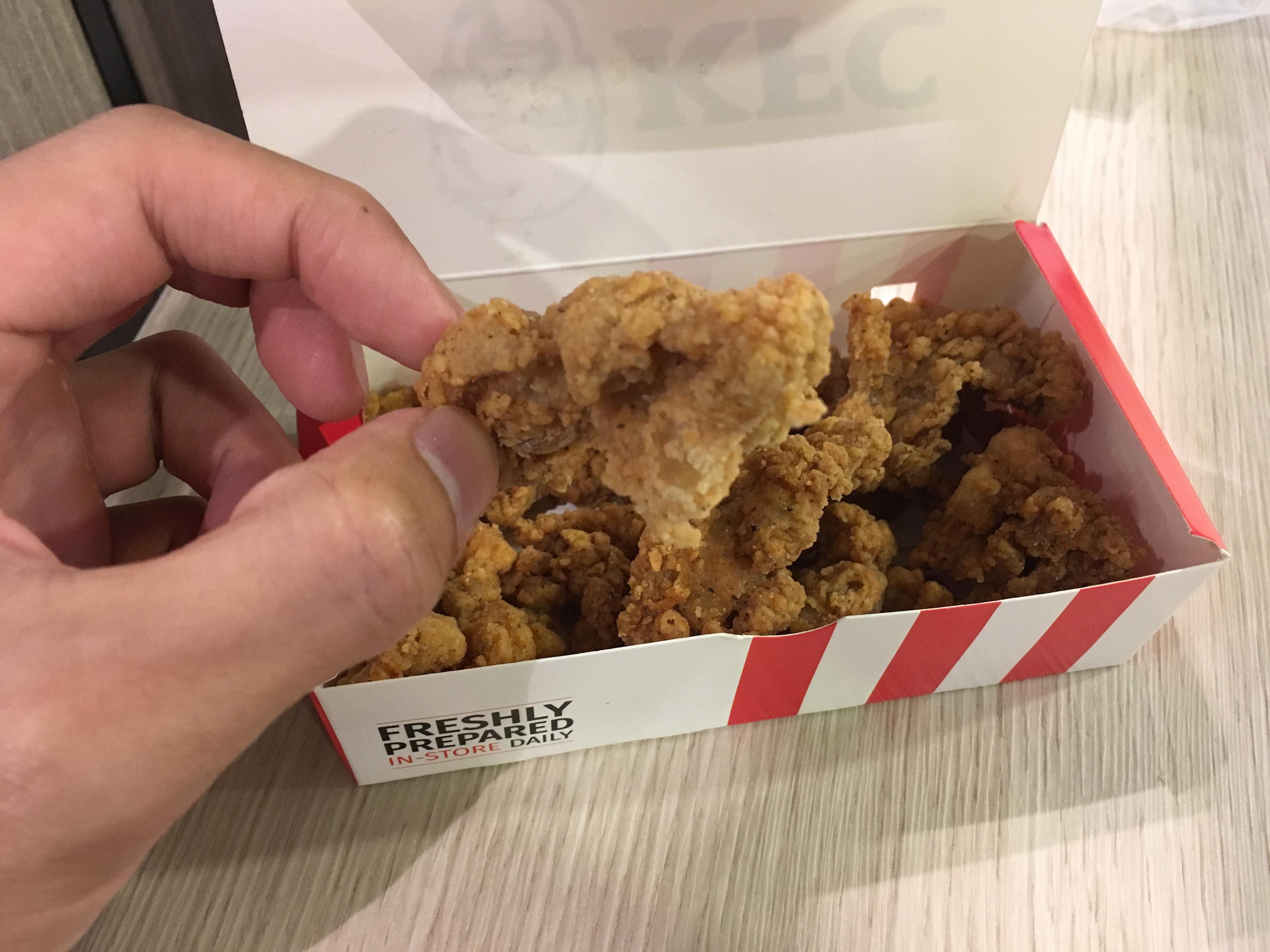 KFC also went in slightly heavy with the seasoning, which should not mind.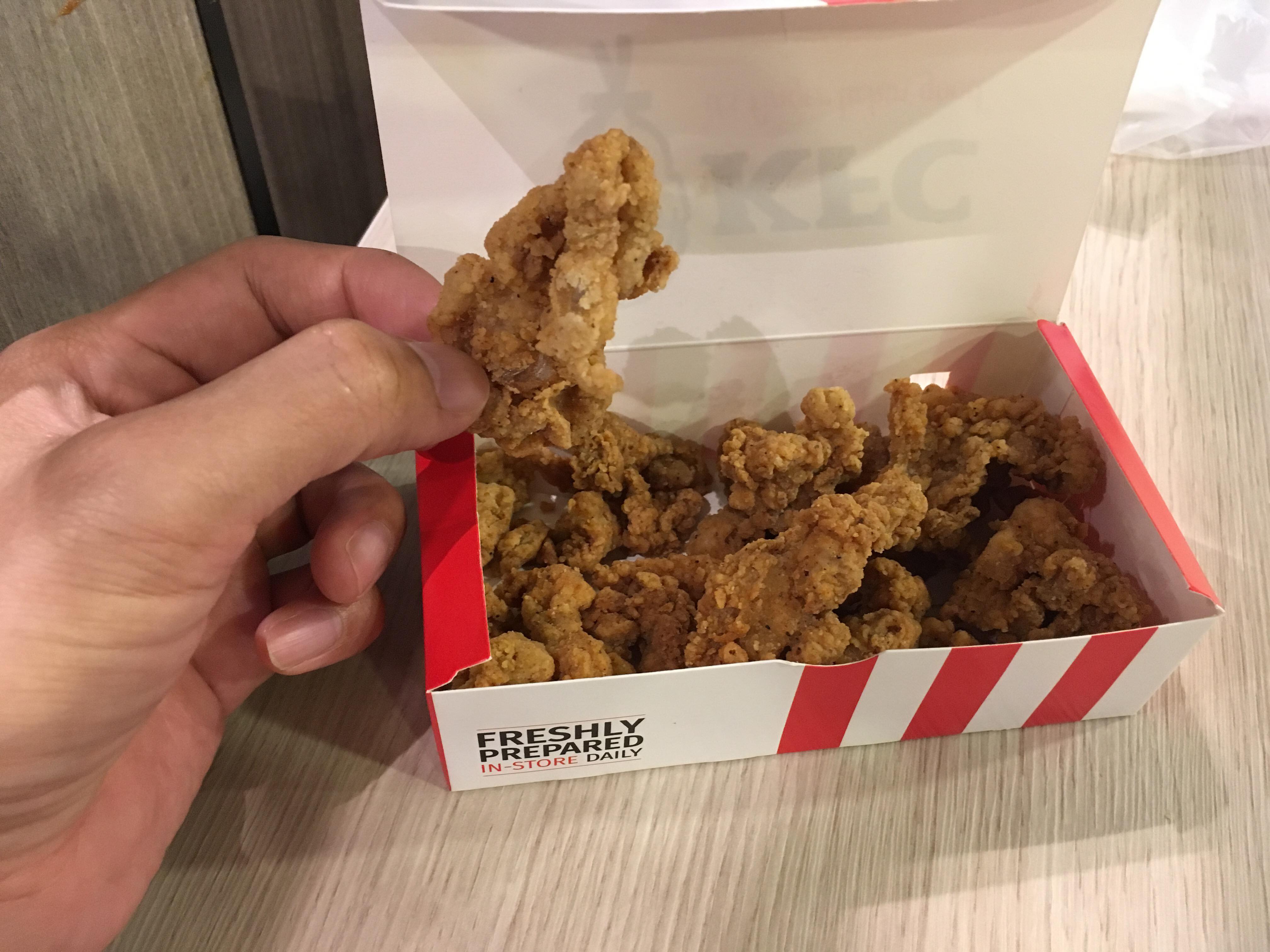 If you're suffering from hypertension, you might want to lay this off and stick to your meds and spinach.
But if you're here for a good time and not a long time, please go ahead.
Still tasty after a couple of hours
Leaving it out for a couple of hours before eating it again is a true test if fried food is worth the heart disease later on in life.
While the fried chicken skin didn't turn soggy, some of its crunchy texture had deflated.
Still pleasant enough for a snack, nonetheless.
Finishing one box per pax is a bit gag-inducing though.
If you would like to buy some, be prepared to go early and queue for it, especially before dinner time.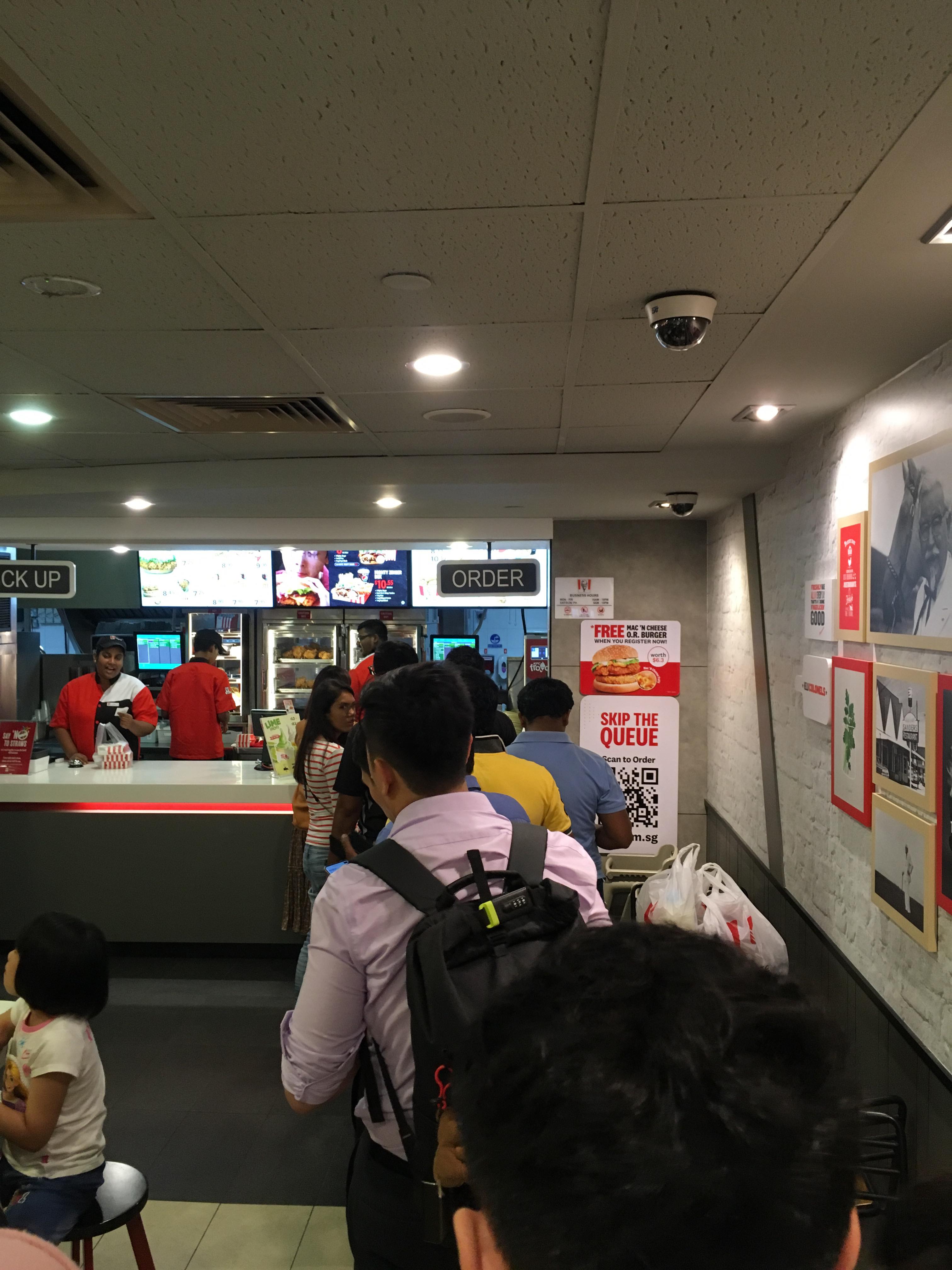 But the real question is, where did the rest of the chicken go?
Rating: 3 out of 5 fingers lickin' good ?
Related article:
Top image by Belmont Lay
Content that keeps Mothership.sg going
---
??
This event teaches you how to be your own farmer in the comfort of your own home.
???
Jio all your friends to see the northern lights in this city in Norway!
?⚓
A hipster's dream Europe itinerary that excludes the mainstream cities.
??
Did you know these are the most happening places in Singapore?
If you like what you read, follow us on Facebook, Instagram, Twitter and Telegram to get the latest updates.