Singapore has banned e-scooters or personal mobility devices (PMDs) on pedestrian footpaths since Nov. 5, 2019.
That has triggered much unhappiness among PMD users especially those who make a living with it.
And you probably have seen many vocal people taking it to Facebook to express their views.
Viral post about special lane for e-scooters
One Tiffany Chloe Christian posted this photo that has been well circulated since Nov. 14, 2019, garnering more than 1,500 shares so far.
Here's the post:
The photo shared in the post shows PMD users riding on a dedicated lane, separated by a line of traffic cones, from the motorists on the main road.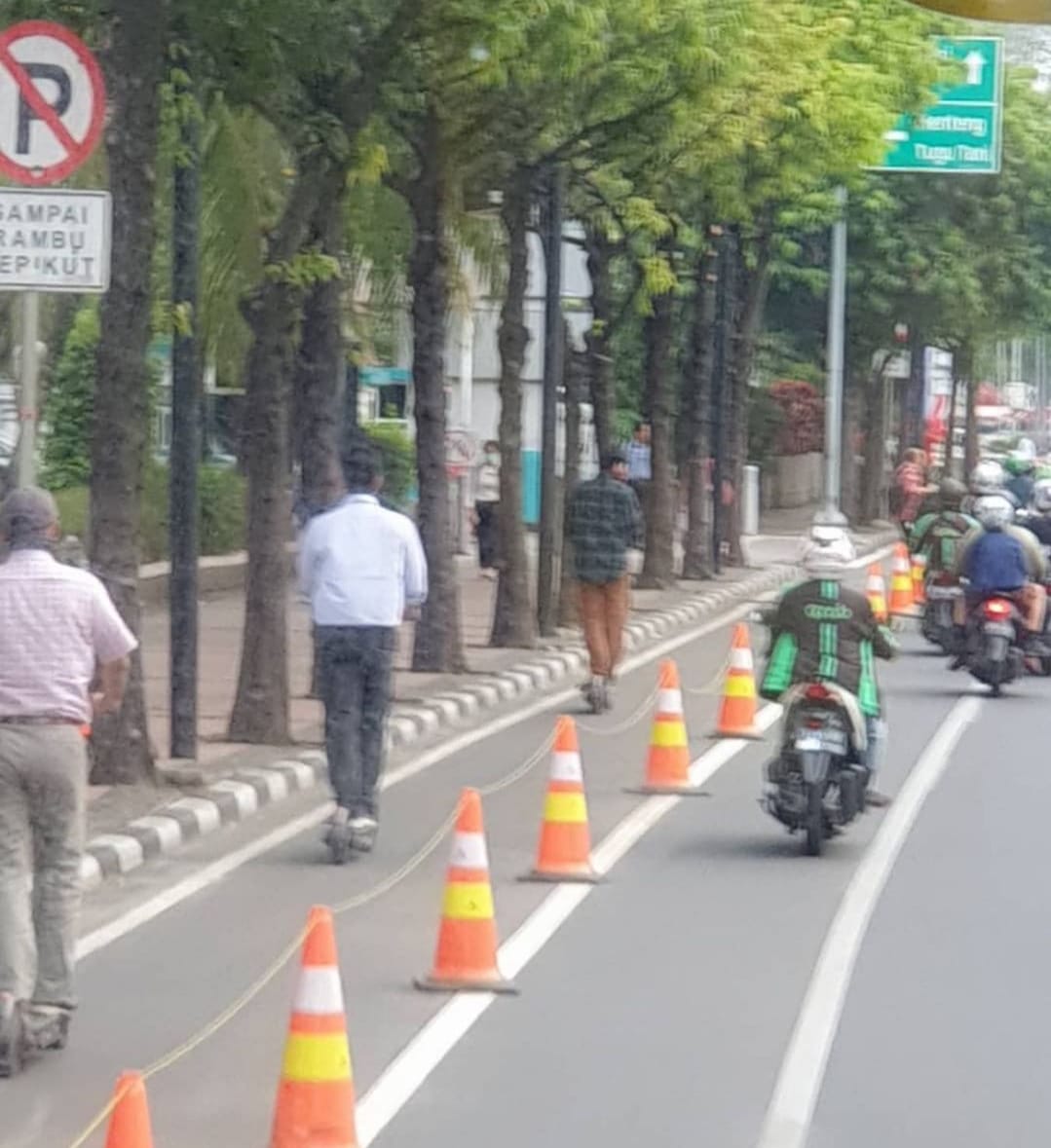 Along with this photo, the Facebook user wrote in the caption:
"The Indonesian Government has allowed E-scooters to operate on the road, after so long being banned from operating and the Government made a special road for E-scooters. So Proud ???"
The post might seems to be a piece of great news for PMD users. However it is not true.
E-scooters only allowed on bike lanes in Jakarta
Contrary to what the caption says, e-scooters are banned in Indonesia after the deaths of two 18-years-old riders in a traffic accident earlier this week.
In Jakarta, e-scooters are basically banned on all pedestrian walkways which included pavements and bridges as well as the roads.
Users will have to cease the engine and carry their e-scooters up and across the pedestrian bridges according to the announcement made public on Nov. 15.
E-scooters are only allowed on bicycle lanes, which is shown in the viral photo.
The Bina Marga Road Agency of Jakarta intends to build permanent bicycle lanes ranging up to 65km in five regions by end of 2019.
Motorists are not supposed to violate the bicycle lanes and a patrol is carried out to educate the members of the public about this.
You can read more about the ban of e-scooters in Jakarta here.
Top photo from Tiffany Chloe Christian/Facebook
If you like what you read, follow us on Facebook, Instagram, Twitter and Telegram to get the latest updates.