Blazing bushfires have been raging beyond control in Australia's New South Wales (NSW) and Queensland since September this year.
Catastrophic bushfires in Australia
Although these fires are common in the drier months in Australia, the extent of vegetation fires seen this year has reportedly been unprecedented.
Around 367 homes have so far been destroyed and six people have died from what has been described as "catastrophic" fires.
Thus far, about one million hectares of forest and land have been razed — that, by the way, is almost 14 times the size of Singapore.
Much of this vegetation is home to a variety of wildlife, like Australia's iconic koalas, with many of these animals having trouble escaping from the devastation.
It was estimated that more than 350 koalas have perished in the deadly fires so far, particularly in the Port Macquarie area of New South Wales.
One of these, thankfully, got lucky thanks to a kind lady who was passing by.
Distressed koala rescued from bushfires
target="_blank" rel="noopener">Facebook video from 
KXAN Austin News
, the injured koala was seen attempting to cross a road, seemingly trying to escape from the surrounding bushfires.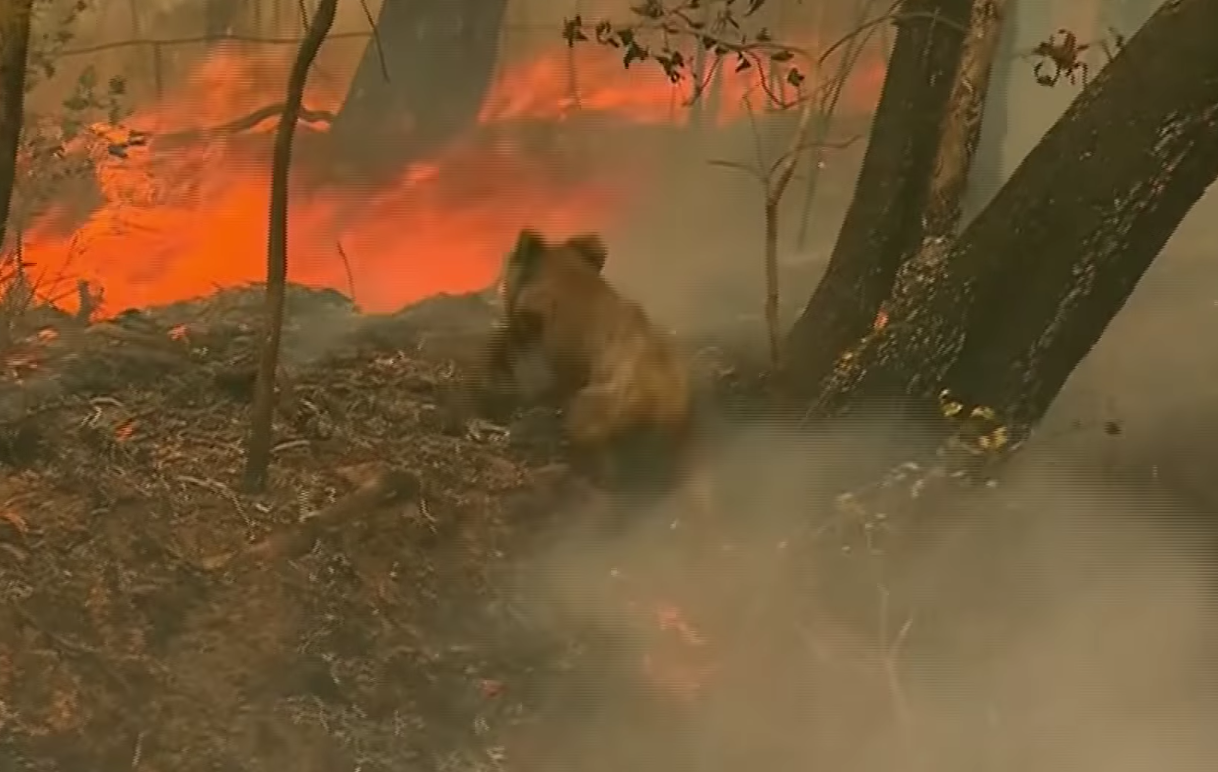 The koala appears to be alone, clinging to a tree trunk helplessly until a kind woman comes to its rescue.
The lady is seen removing her blouse, making her way into the burning site and then dashing out with the marsupial wrapped in her clothing.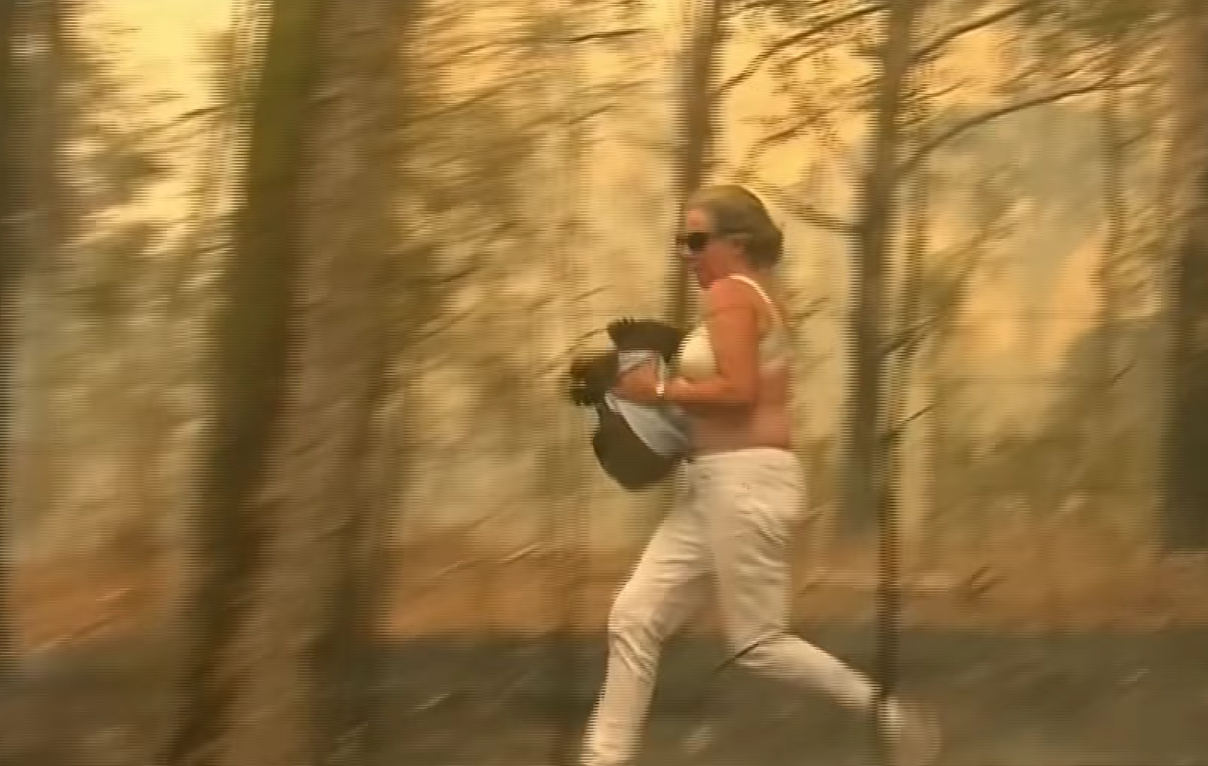 The traumatised koala is heard crying aloud as the woman attempts to feed it with water and pour water onto its burnt body.
The woman reportedly then sent the koala to a nearby koala hospital.
You can watch the video here:
[video width="1280" height="720" mp4="https://mothership.sg/wp-content/uploads/2019/11/10000000_430560574294147_1875237166482412204_n.mp4"][/video]
Top photo collage from screenshots of KXAN Austin News video/Facebook