A Hong Kong police officer was recently struck in the leg by an arrow earlier today (Nov. 17) at around 2pm.
Police officer hit in calf by arrow
The incident took place at the junction of Chatham Road South and Austin Road, near the Polytechnic University, where police said rioters had been occupying roads and using "lethal weapons" against the police officers.
These included bricks, petrol bombs, bows and arrows, according to the authorities.
This event was following an escalation of violence in Hong Kong this weekend, with protesters reportedly lighting fires and hurling petrol bombs at Polytechnic University in Kowloon.
The Hong Kong police tweeted four rather graphic images of the injury: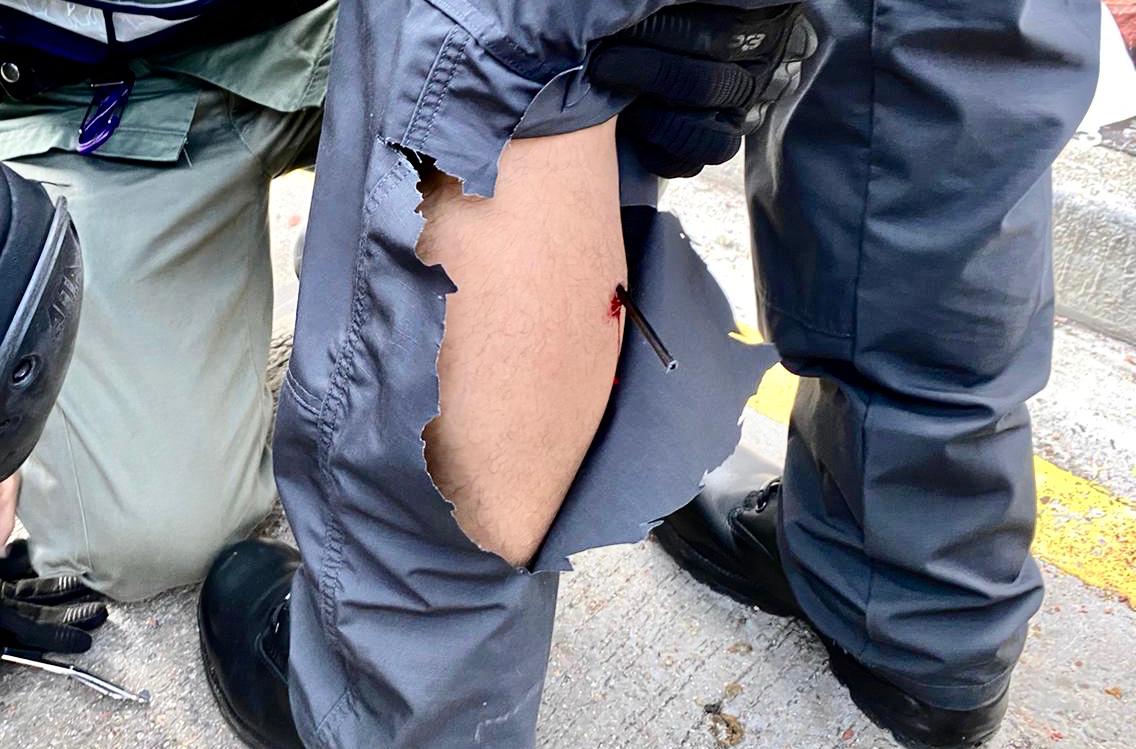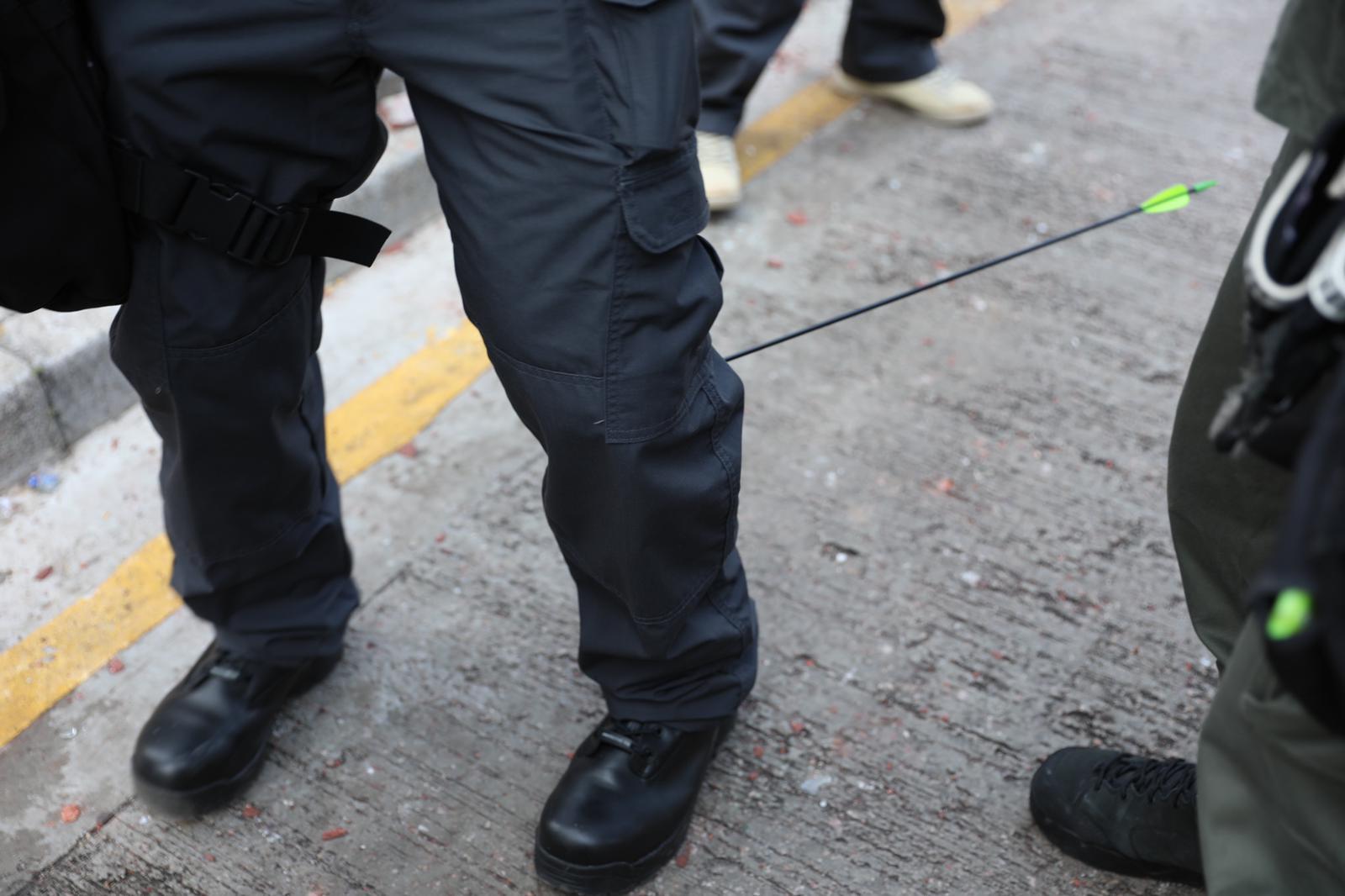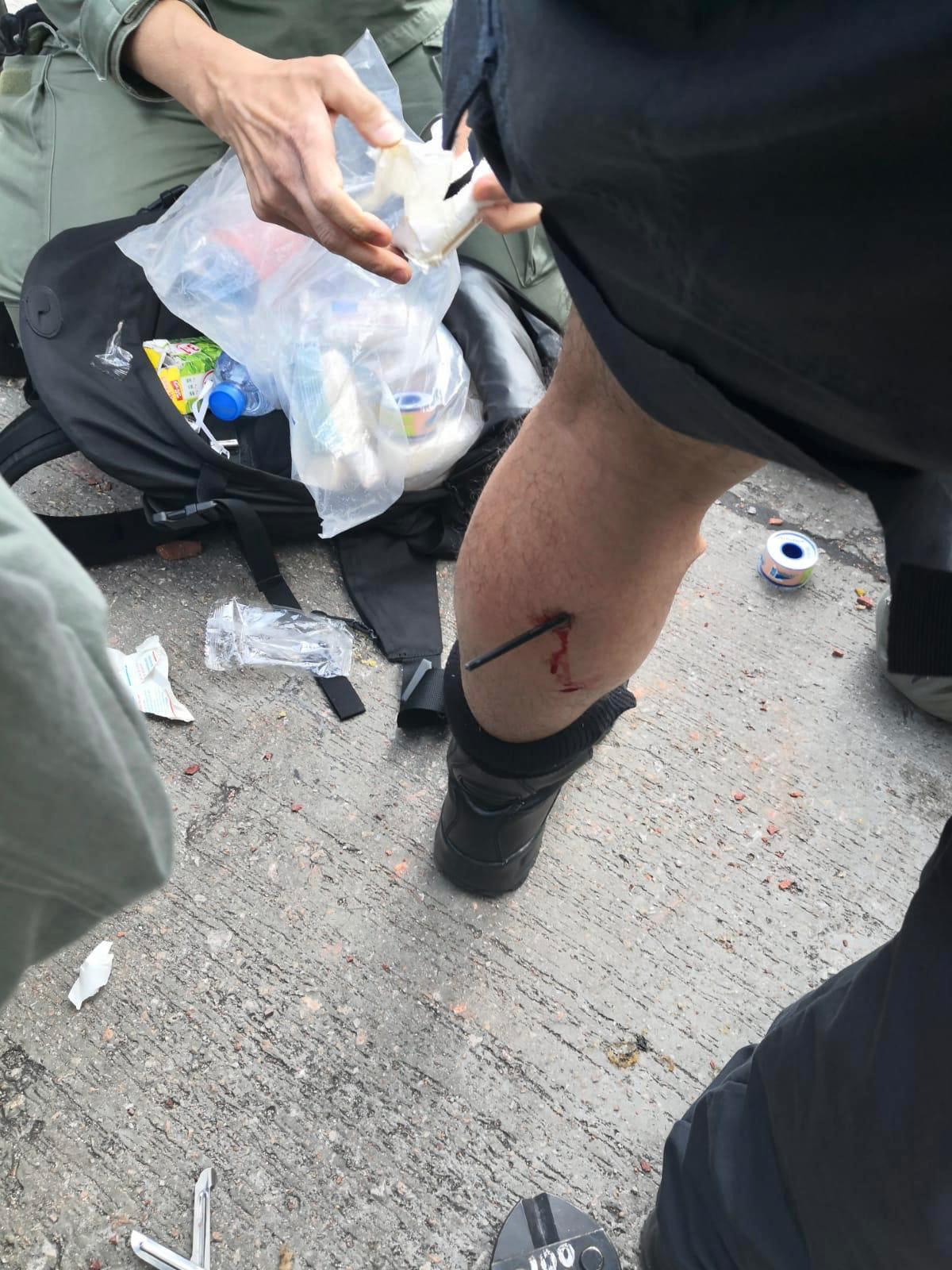 Hong Kong police said that the injured officer was conveyed to the hospital in a conscious state.
Police condemns such violent acts
The officer was injured while carrying out media liaison duties, and journalists were also present at the scene when it happened.
The police said that such an attack "poses a grave threat to the safety of every person at the scene" and they severely condemn the violent acts of all rioters.
They are conducting dispersal and arrest operations, they added.
This is their Twitter thread:
Rioters continue to occupy roads outside the Polytechnic University of Hong Kong and charge at Police officers using lethal weapons including bricks, petrol bombs, bows and arrows. At around 2 PM, one member of the Force Media Liaison Cadre was hit in the calf by an arrow. pic.twitter.com/FJMjiBiXV9

— Hong Kong Police Force (@hkpoliceforce) November 17, 2019
Top photo via HK police.
If you like what you read, follow us on Facebook, Instagram, Twitter and Telegram to get the latest updates.