Chinese President Xi Jinping visited India for an informal summit with Indian Prime Minister Narendra Modi on Oct. 11 and 12, 2019.
During Xi's visit, about 2,000 students from Chennai's Kolathur area held a welcome ceremony for him by choreographing a human formation of his name in Chinese characters.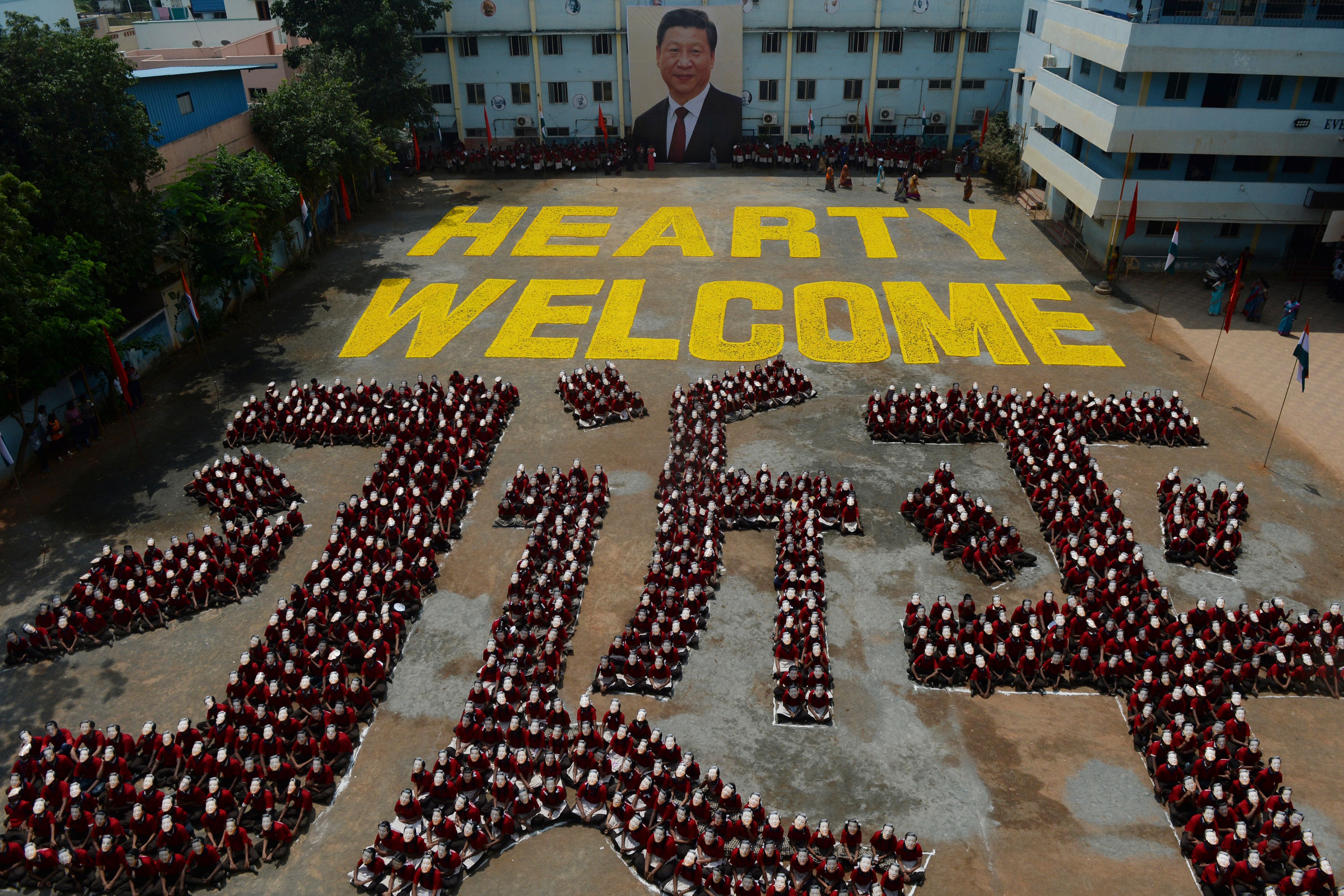 They also donned masks of the Chinese President's face.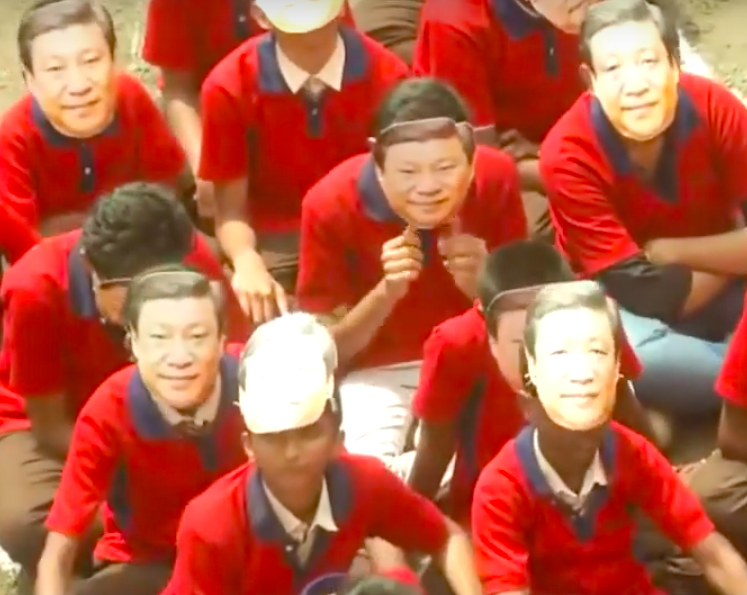 Tamil Nadu: Around 2000 students of a school in Chennai form a formation wearing masks of Chinese President Xi Jinping, welcoming him to India. The Chinese President will visit Chennai from October 11-12 for the second Informal Summit between Prime Minister Narendra Modi and him. pic.twitter.com/VDtnFTSe15

— ANI (@ANI) October 10, 2019
It is unclear whether Xi was present at the welcome ceremony by the Chennai students.
Grand welcome for Xi in Chennai airport
According to the Hindustan Times, Chennai Airport was decked up traditionally with banana leaves, garlands, and fruits, in preparation for Xi's arrival in India.
Security was heightened at the airport, and was decorated with Chinese and Indian flags.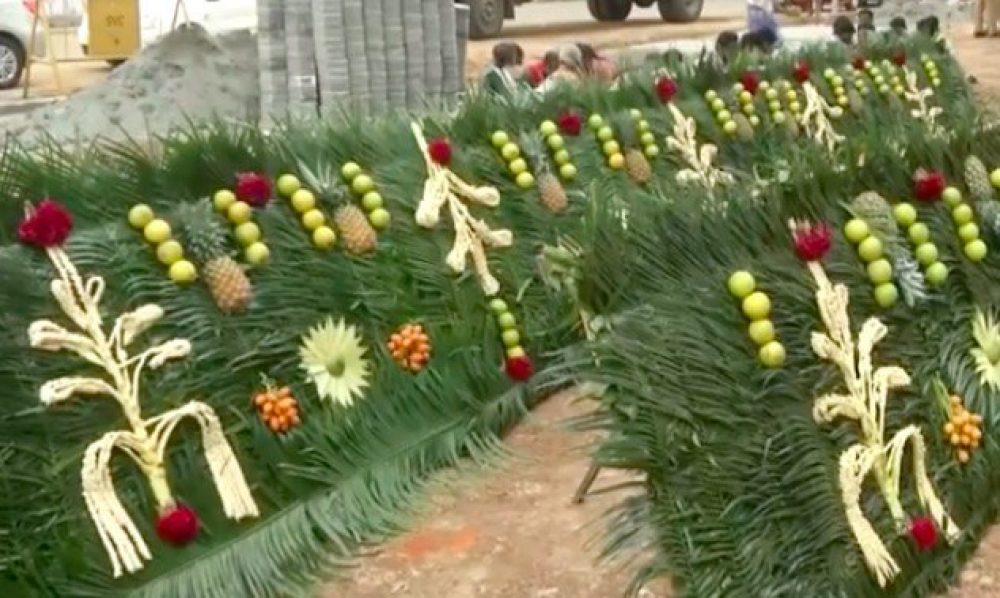 Xi and Modi meet
The Chinese president was in India for Xi and Modi's second informal summit.
Their first was held in Wuhan, China in April 2018.
During his 24-hour stay, Xi and Modi focused on improving bilateral relations and economic ties.
South China Morning Post reported that according to China's foreign ministry, Xi said: "China and India are opportunities, not threats, to one another."
Modi thanked Xi on Twitter for his visit and attending their second summit:
I thank President Xi Jinping for coming to India for our second Informal Summit. The #ChennaiConnect will add great momentum to India-China relations. This will benefit the people of our nations and the world. pic.twitter.com/mKDJ1g5OYO

— Narendra Modi (@narendramodi) October 12, 2019
He also wrote a tweet in Chinese:
我感谢习近平主席访问印度参加我们的第二次非正式会晤。#连通金奈# 将极大促进印中关系。这将造福我们两国和全世界的人民。 pic.twitter.com/bhfkRvJSDE

— Narendra Modi (@narendramodi) October 12, 2019
Modi said (translated):
"I thank President Xi Jinping for visiting India and participating in our second informal summit. #ChennaiConnect# Improving India-China Relations. To prosperity to our two countries and all the people of the world."
Xi made his way to Nepal after his visit to India.
Top image:  ARUN SANKAR/AFP via Getty Images and ANI News.
If you like what you read, follow us on Facebook, Instagram, Twitter and Telegram to get the latest updates.