You might have seen this photo on the internet: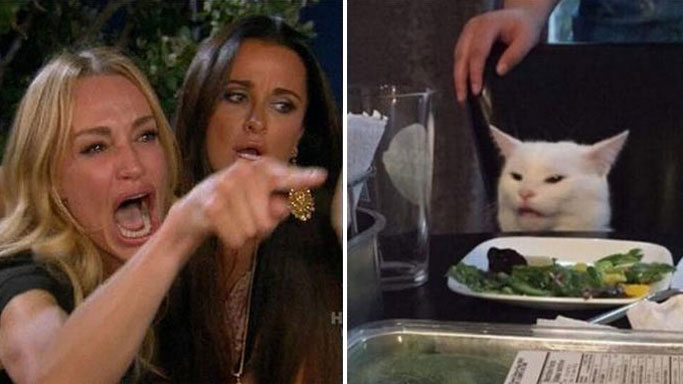 If you haven't, this is the "Woman Yelling At A Cat" meme.
Here are some examples of how it's used.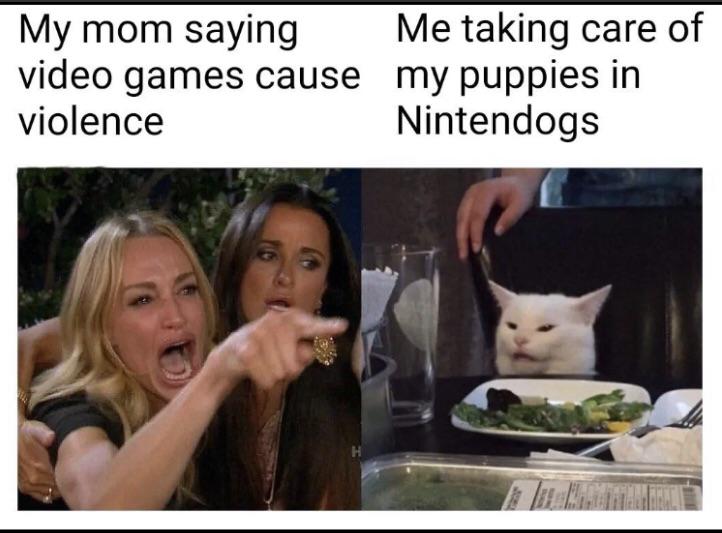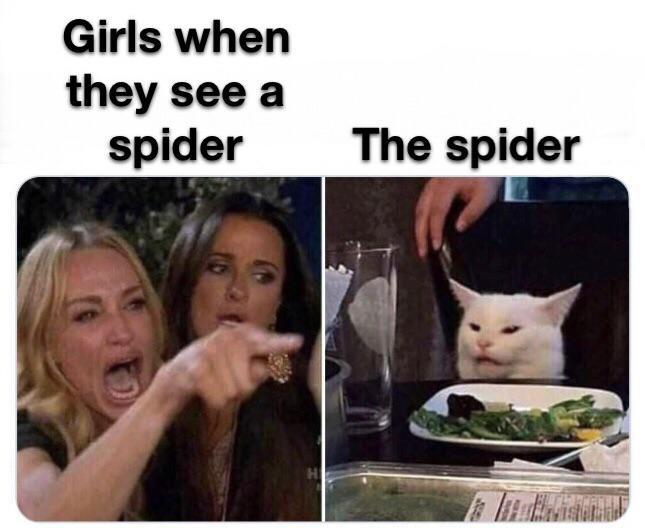 You get the idea.
But just when we thought it couldn't get any better, it got better.
On Oct. 17, Twitter user @CelineLimYuTing uploaded a photo of two phones, reportedly from the Tampines outlet of StarHub.
A genius had changed the home screens to the meme of "woman yelling at a cat".
who did this at starhub tamp pic.twitter.com/nl1JQKlfmb

— 林 (@CelineLimYuTing) October 17, 2019
The post has since gotten over 4,200 retweets.
In case you can't see: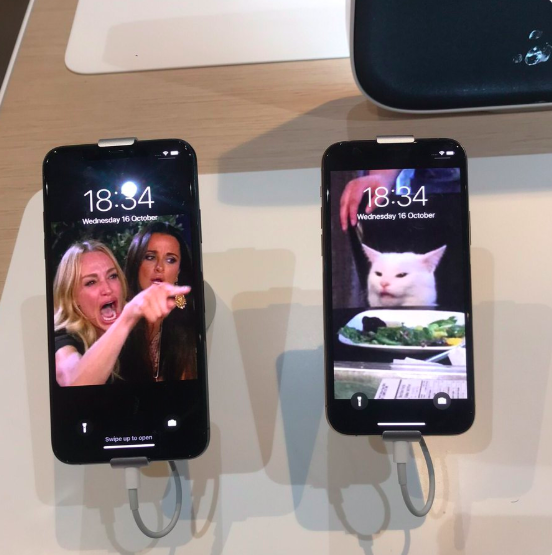 Another user posted a similar photo in response, but with three phones instead.
It is not clear if this is still at StarHub Tampines, though.
October 18, 2019
And they were not the only ones who have discovered it.
Another thread, which has racked up 3,800 retweets, shows a video of three girls activating three phones with the meme as well.
The video appears to be taken at a Malaysia outlet, as the prices were reflected in ringgit.
https://twitter.com/nurinsfyaa/status/1185163871138406400
[video width="360" height="640" mp4="https://static.mothership.sg/1/2019/10/x66sBKiMn4mjnVzB.mp4"][/video]
Good stuff, nonetheless.
Top image via @CelineLimYuTing and @chloethegamer on Twitter
If you like what you read, follow us on Facebook, Instagram, Twitter and Telegram to get the latest updates.