If taxis can fly, then they also need to land.
If they need to land, they need to land some place sturdy.
And that that sturdy place to land will be at Marina Bay.
The world's first full-scale air taxi vertiport -- a taxi stand for a flying taxi -- has been unveiled at the Float @ Marina Bay on Oct. 21, 2019.
Named the VoloPort, it is the collaboration between Volocopter, the German urban air mobility and air taxi pioneer, and Skyports, the vertiport developer, owner and operator.
However, this VoloPort is actually a prototype that was built up for the Intelligent Transport System World Congress 2019, a transport technology conference which runs from Oct. 21 to 25 in Singapore.
Here's what the VoloPort looks like: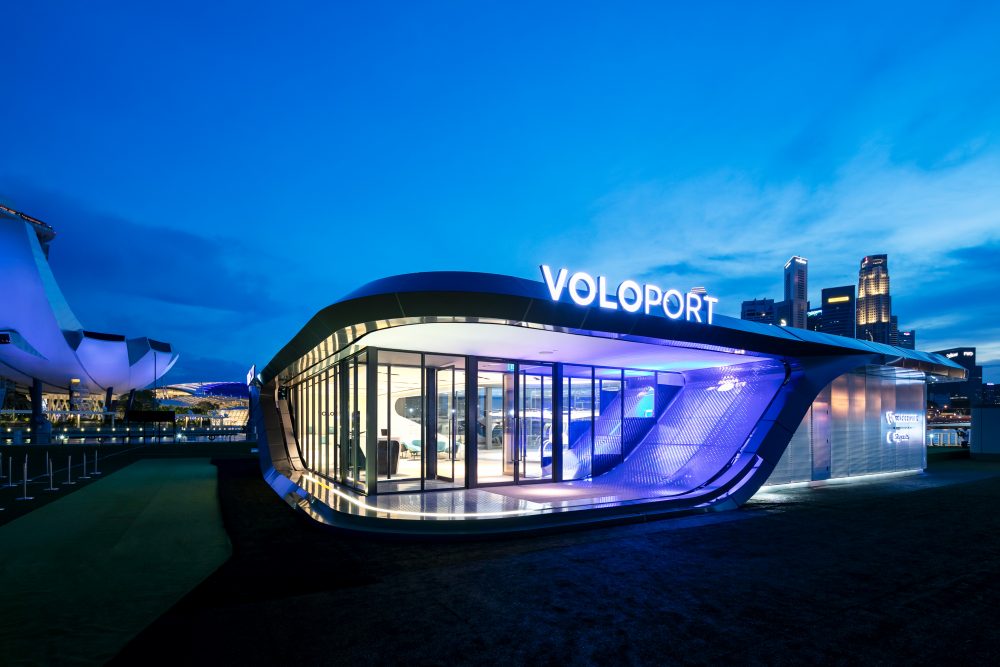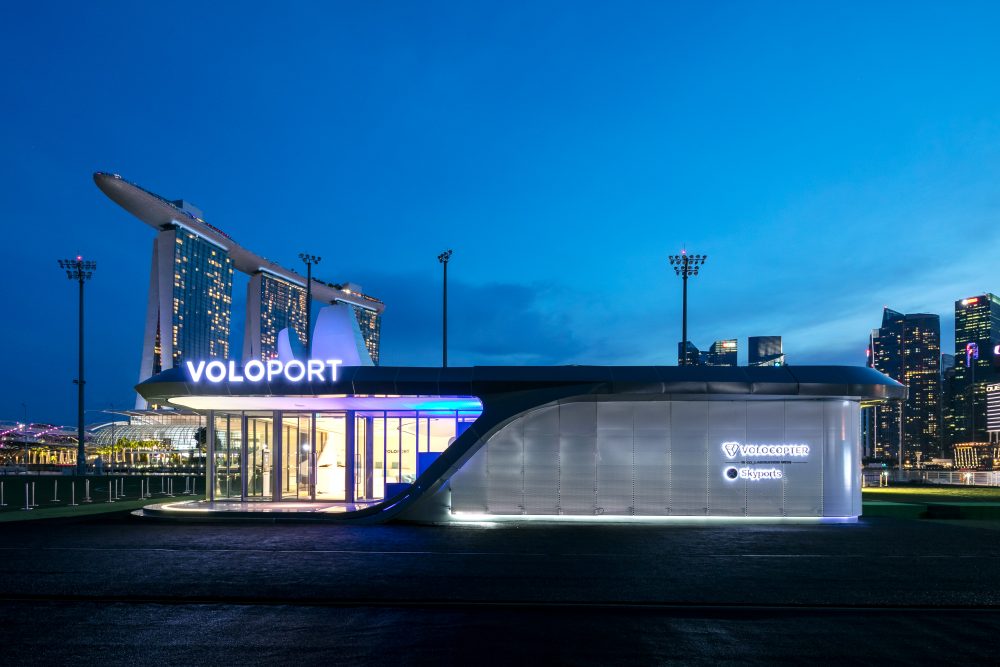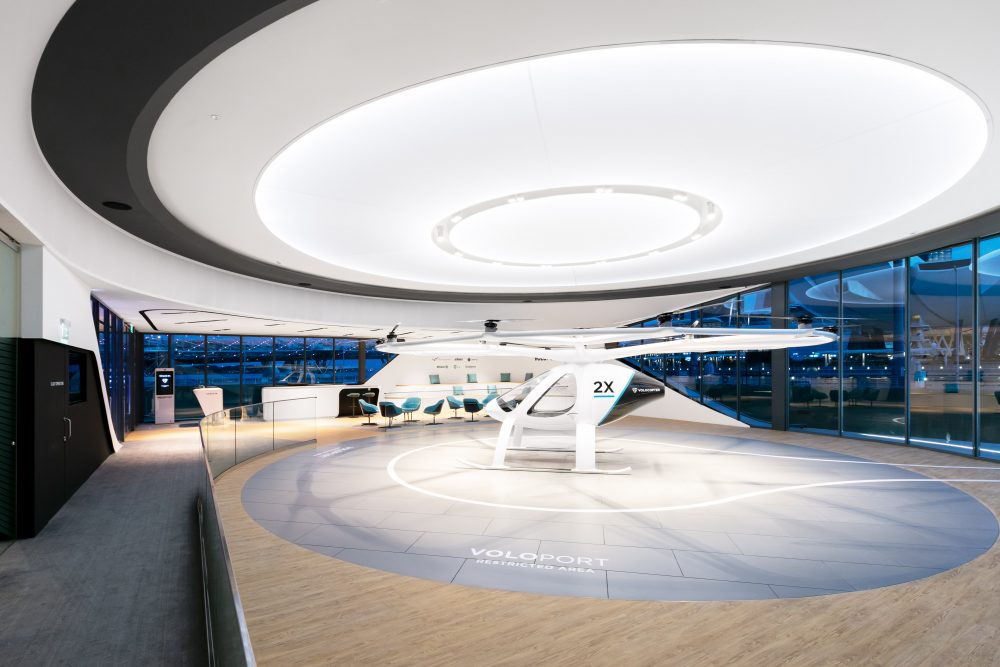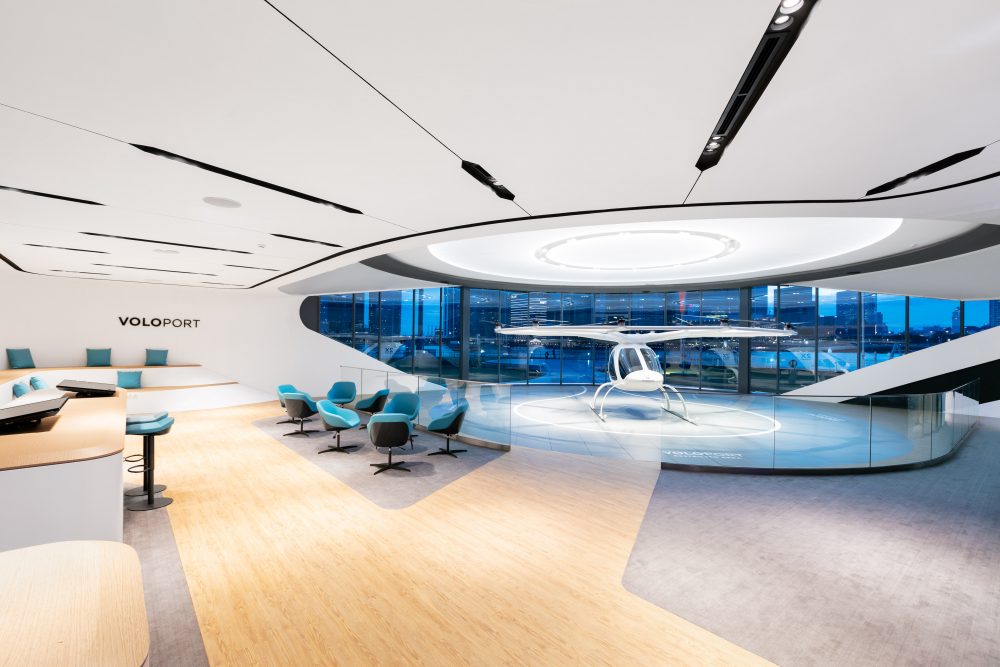 Skyport has already identified a number of potential VoloPort locations and air taxi routes across Singapore, according to the company.
This means that we might be seeing more commercial flying taxis across Singapore soon as early as 2021 -- if all things go according to plan.
The VoloPort has a modular design which can be easily adapted to fit rooftops, railways stations, parking lots, as well as other metropolitan locations.
It has a central pad from which air taxis will lift off and land vertically.
The first public trial of the Volocopter in Singapore is scheduled to run at the Float @ Marina Bay on Oct. 22, 2019.
In the meantime, here's footage of the Volocopter if you're interested:
[video width="1920" height="1080" mp4="https://mothership.sg/wp-content/uploads/2019/10/2019_10_04_Singapur.mp4"][/video]
Top image credit: Nikolay Kazakov for Volocopter / Skyports
If you like what you read, follow us on Facebook, Instagram, Twitter and Telegram to get the latest updates.