Singapore has been ranked as the best city in the world for street food in 2019, Ceoworld reported.
The publication claims to be the world's leading business magazine for higher management.
It came out ahead of other Asian-Pacific cities such as Bangkok, Hong Kong, and Ho Chi Minh.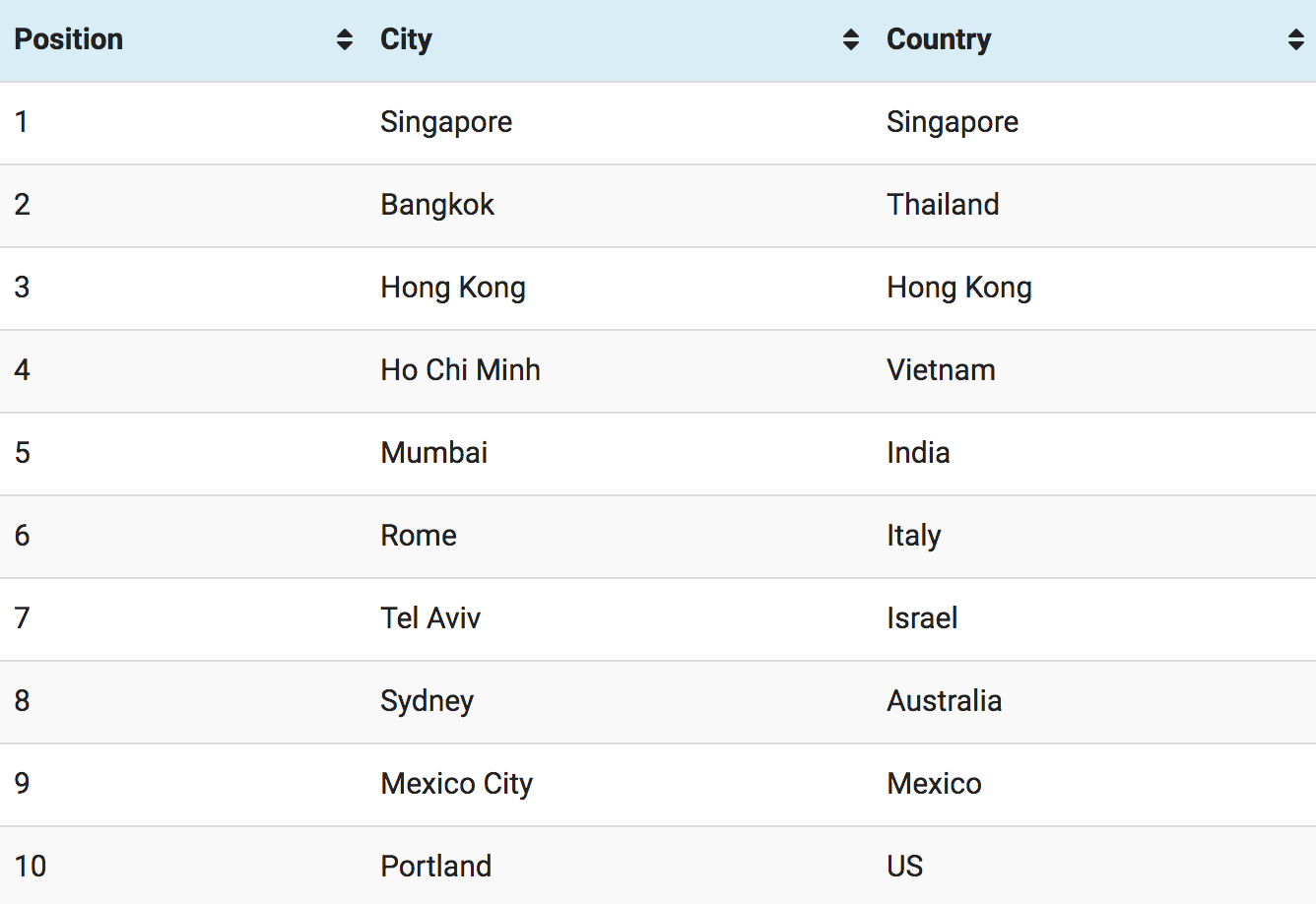 Meanwhile, no city from Malaysia made the list of 50 cities.
Unsurprisingly, many netizens were triggered as such.
Asians triggered
Many netizens clearly disagreed with the ranking and that resulted in a slew of angry comments.
Some argued that Malaysia was superior, while Singapore either had inferior street food or none at all.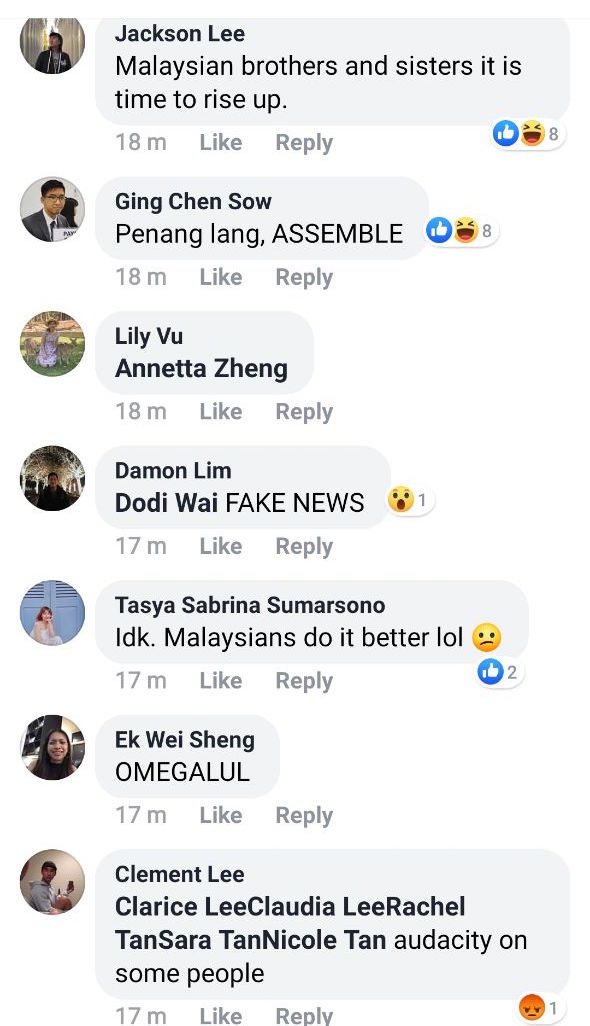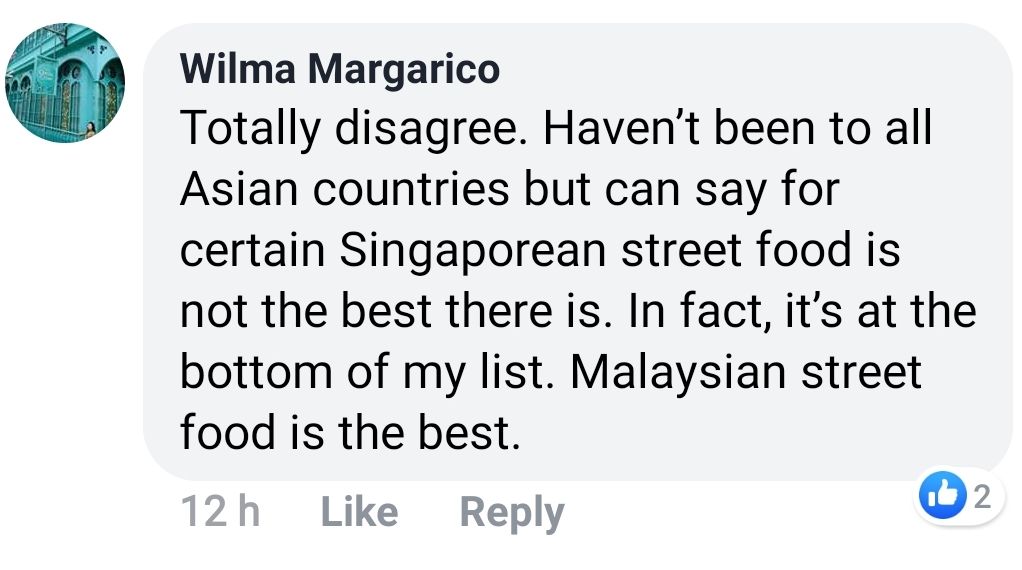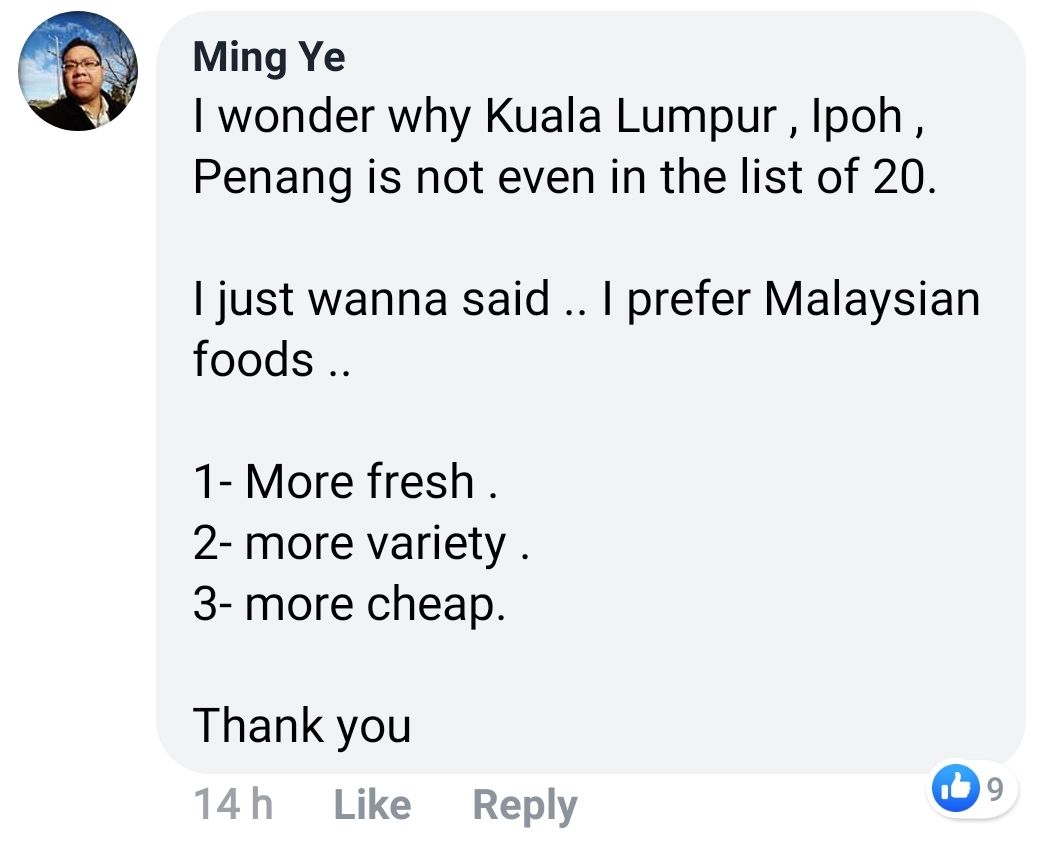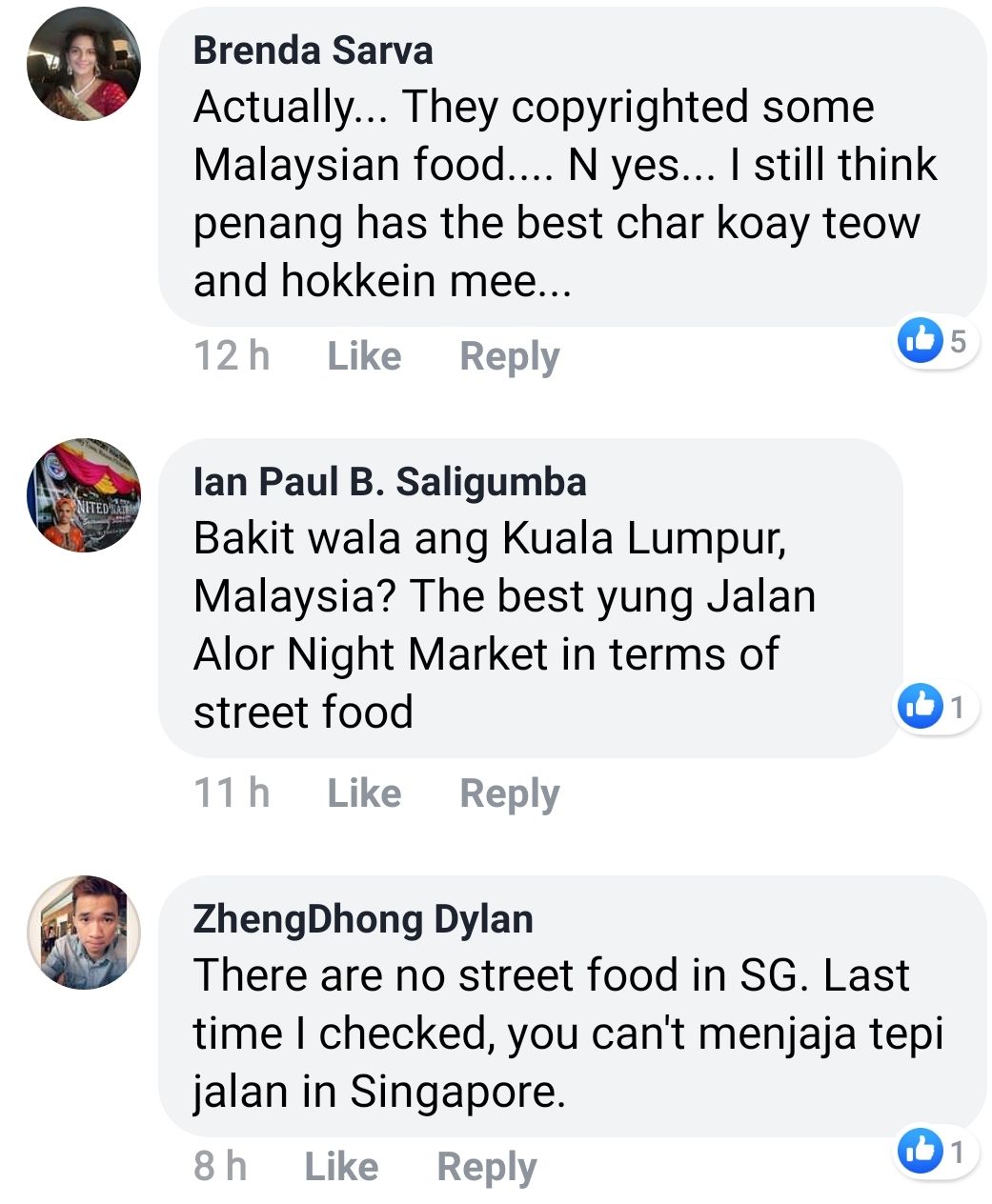 And it's not just about Malaysia, other comments also pointed out that street food from other parts of Southeast Asia beats those in Singapore hands down.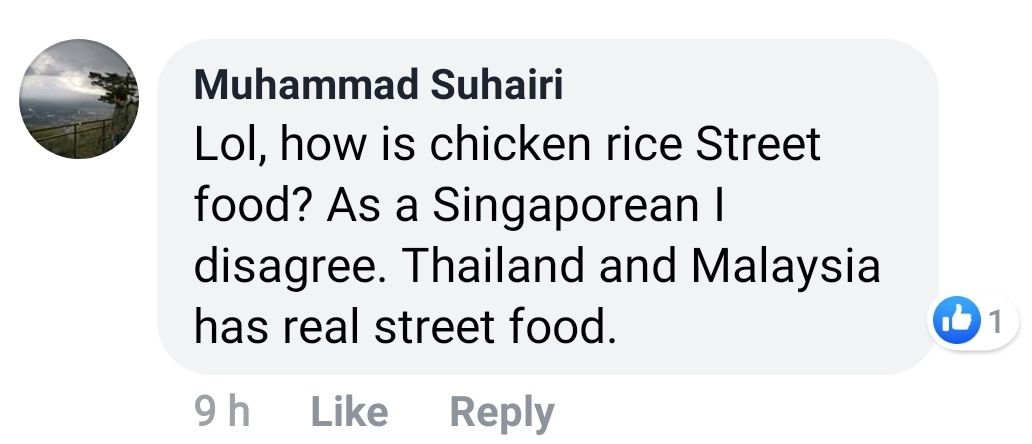 Here's one tried to rationalise the ranking by saying that perhaps Singapore's food appealed better to Westerners precisely because it is less flavourful.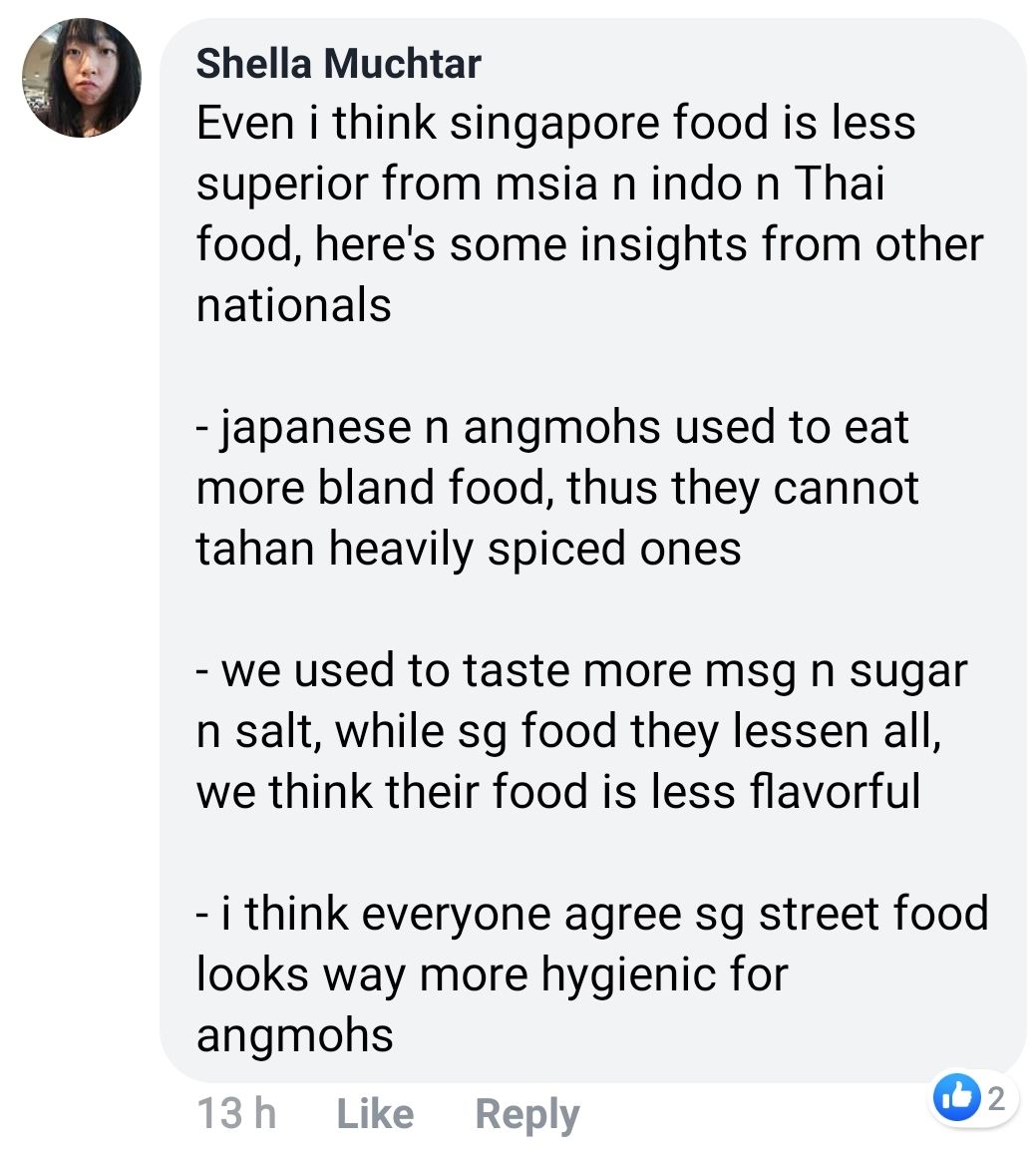 Other comments also include whether hawker food and street food are the same.
However, clearly some netizens are drawn to visit Singapore as a result of this survey, as seen from Subtle Asian Traits' comment section: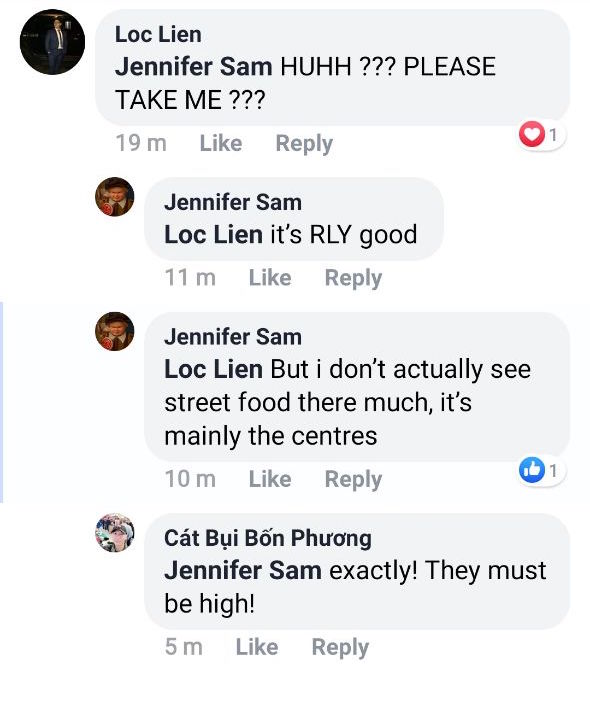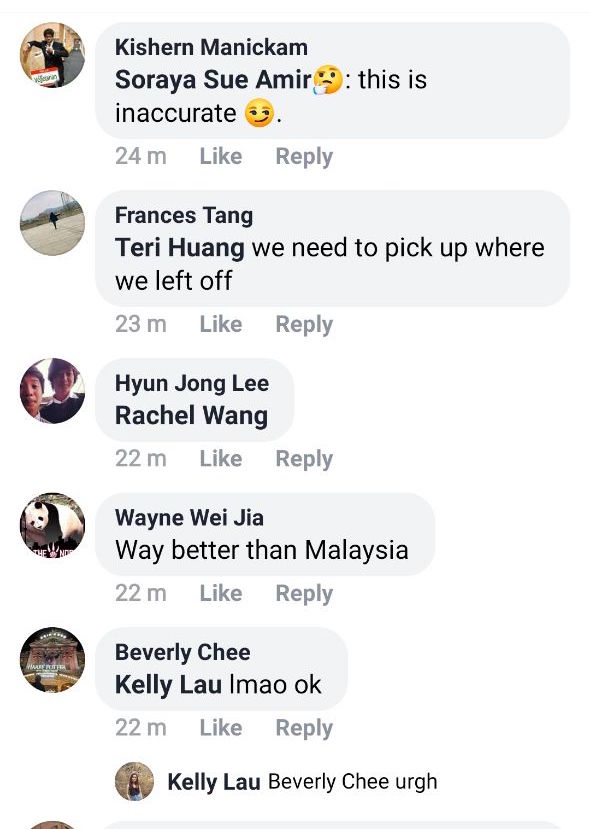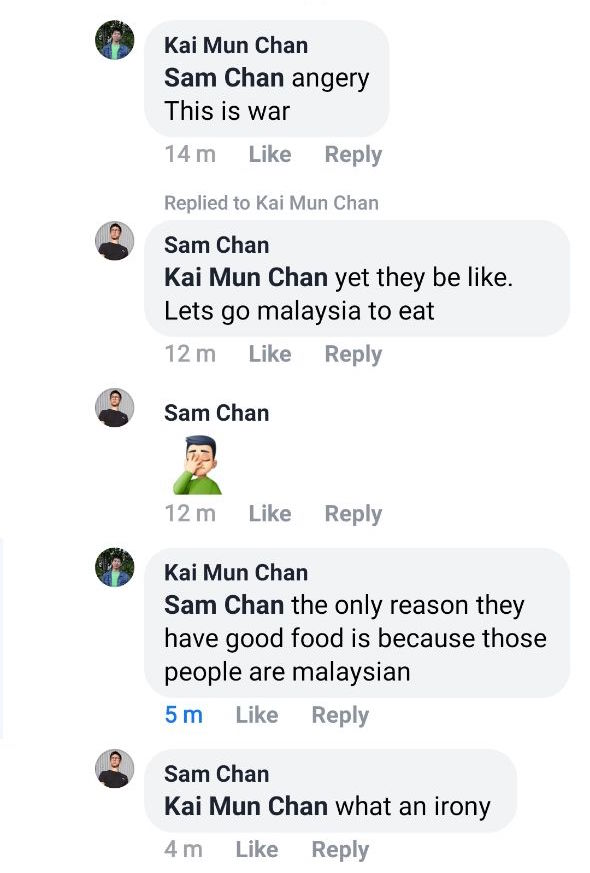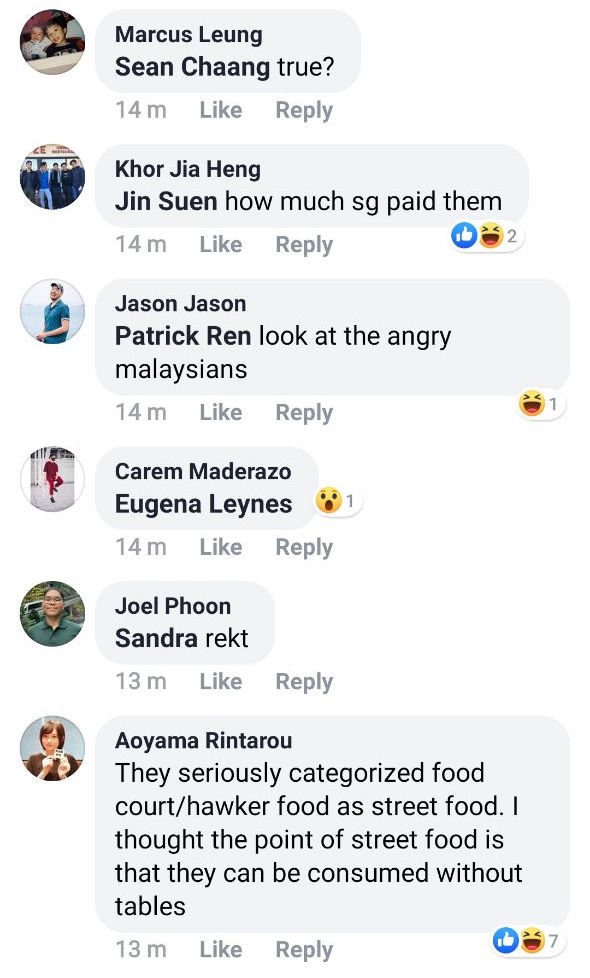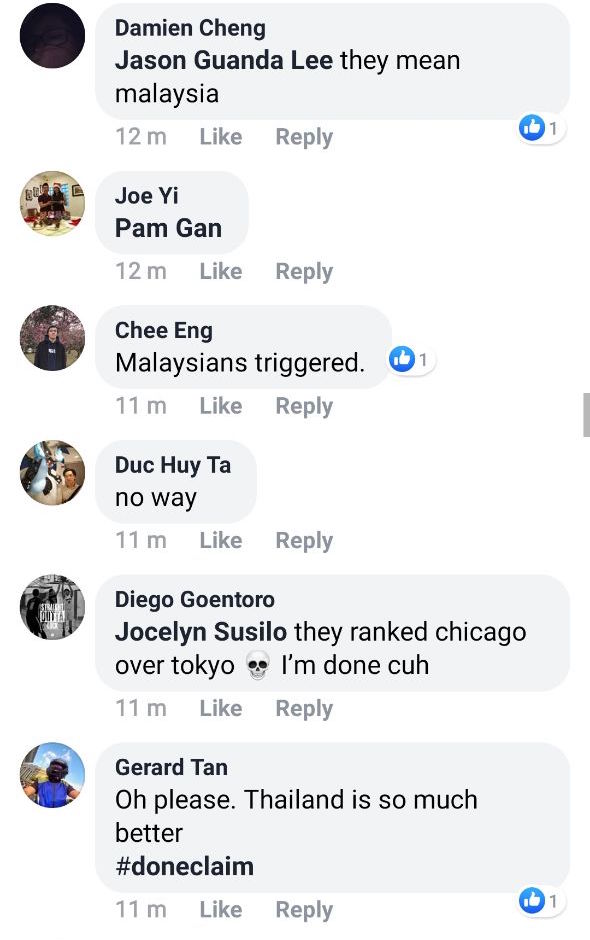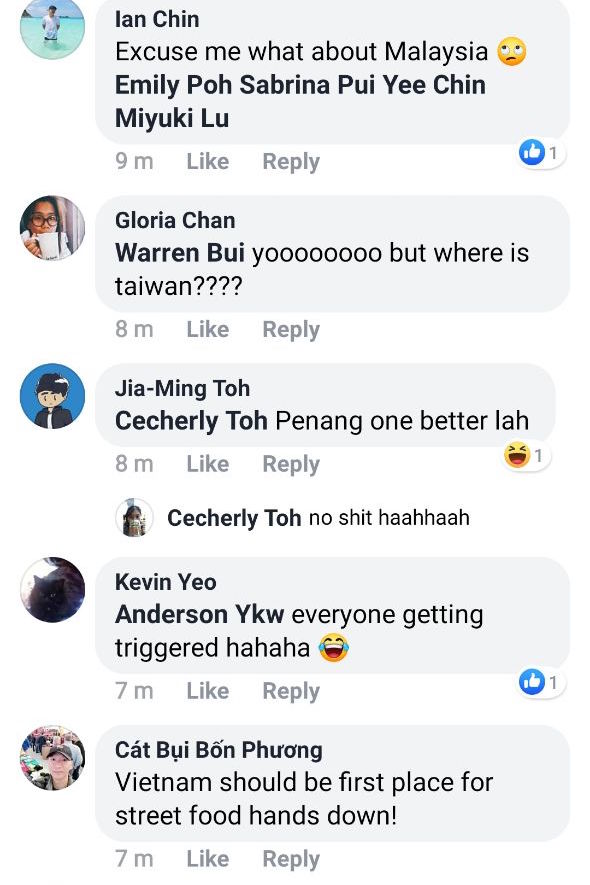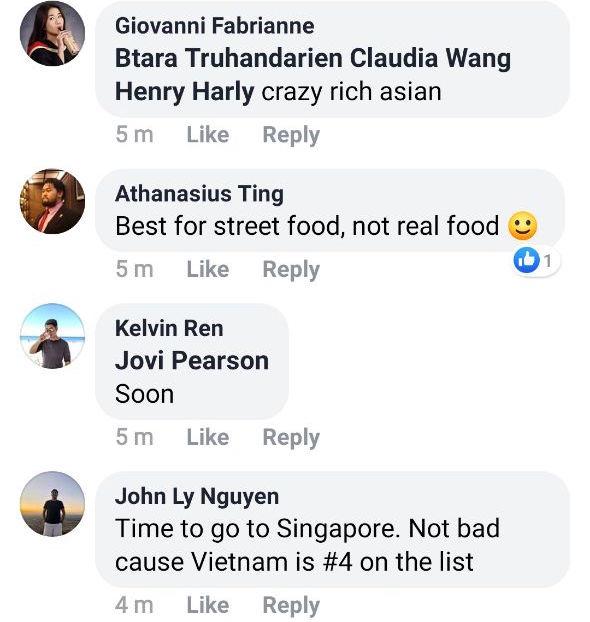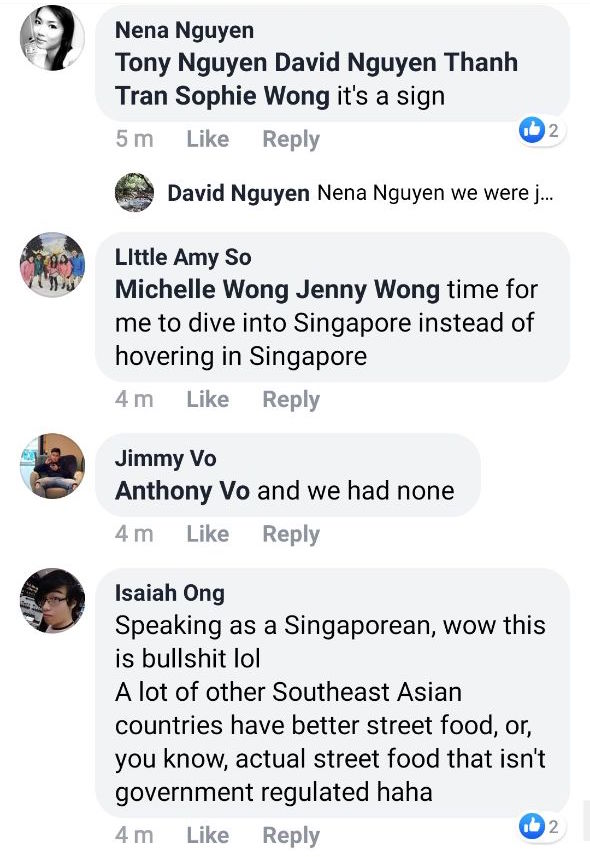 How was the ranking conducted?
Ceoworld reported that the ranking was conducted based on four parameters:
Number of street food vendors,

Affordability,

Number of street food experiences, and

Food hygiene.
Additionally, the magazine also used Numbeo to find the price of an inexpensive meal in a city, along with data from UNICEF that ranked cities by food hygiene.
As for the sample size, the magazine stated that it consisted of 92,000 business travellers and 1,400 travel agents in 86 countries.
The survey was conducted over a total of three months from July 18 to Sep. 19 this year.
And it doesn't look like the saltiness it has stirred is bound to die out anytime soon.
Top image collage from David Berkowitz via Flickr and Tripzilla Facebook
If you like what you read, follow us on Facebook, Instagram, Twitter and Telegram to get the latest updates.