A photo of two schoolgirls on a bus was posted to the All Singapore Stuff Facebook page on Oct. 8.
Both girls appeared to be in secondary school and were in uniform.
What stood out though, was the cigarette in the hand of one of the girls, casually clasped between finger and thumb.
The cigarette appeared to be unlit.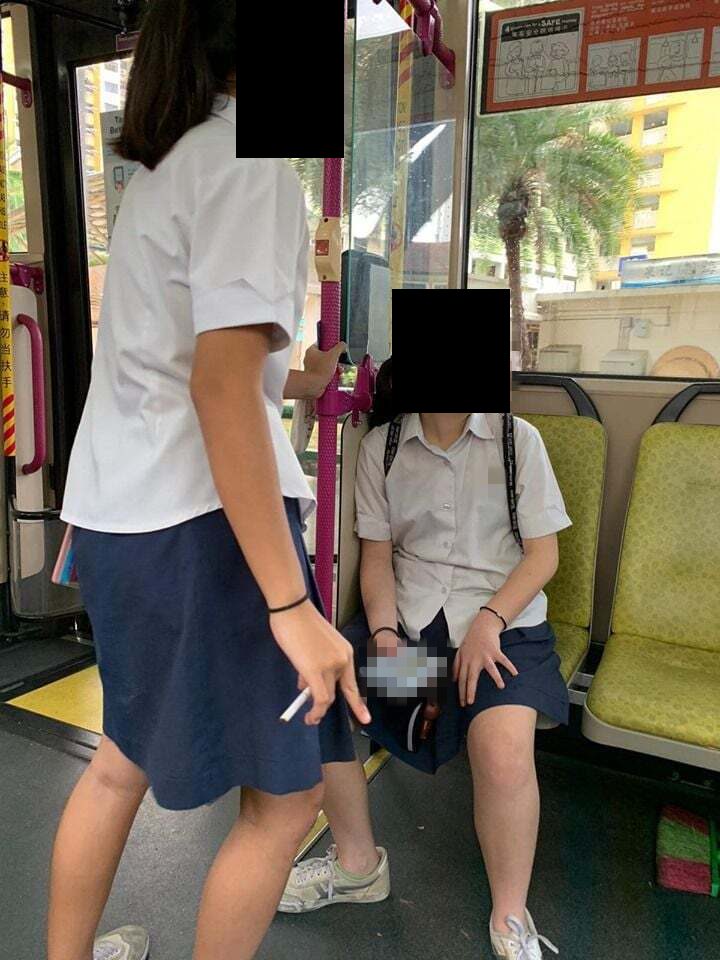 The caption of the post said: "School kids these days very daring. Underage smoking and still board bus with cigarette."
Within six hours, the photo received 1,600 reactions and 1,000 shares.
However, the photo did not show the girl actually smoking, nor what happened before or after it was taken.
Mixed reactions
Interestingly, the image drew mixed reactions from the online community.
Several online commenters immediately responded with outrage, saying that the students and the school should be punished, and the parents blamed for not educating their children properly.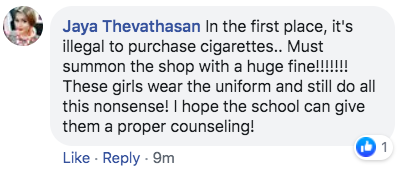 Others condemned the person behind the camera for taking the photo in the first place.
They believed that the person should have simply taken action and confronted the students, instead of merely exposing the schoolgirls on social media.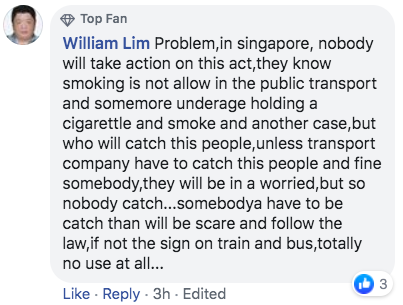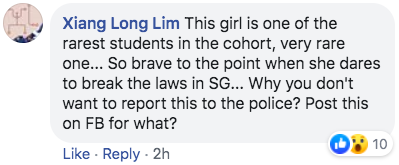 Others commented that smoking during one's school years was not remarkable at all, and that there were much worse activities the students could get up to.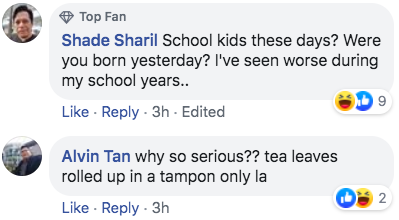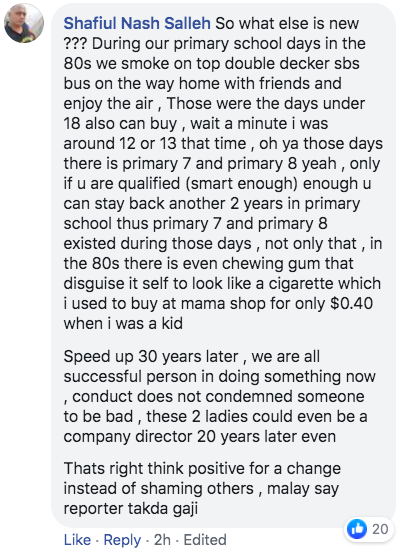 Maybe she was picking up litter
Another group of commenters gave the girl the benefit of the doubt.
As a result of the lack of context of the photo, they opined that the schoolgirl could have simply been picking up litter and was waiting to drop if off at the next trash bin.




One commenter even put forth a pretty convincing case.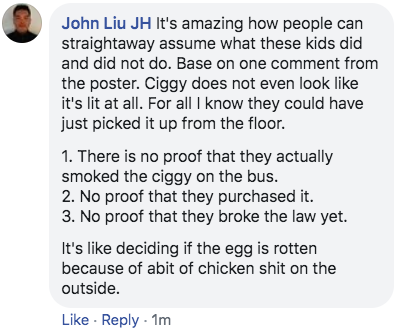 Maybe so.
Underage smoking is a legitimate offence, and anyone below the age of 19 caught using, buying or having in their possession tobacco products could be fined up to S$300.
Sometimes youth is spent on trial and error and pushing the boundaries of the law
Top photo from All Singapore Stuff / FB
If you like what you read, follow us on Facebook, Instagram, Twitter and Telegram to get the latest updates.