The Singapore Night Safari welcomed a new addition to its tapir family on Jul. 25, 2019—Sutera the baby tapir "tot".
Sutera, which means "silk" in Malay, is the thirty-first tapir to be born at the park, and is part of the safari's fourth generation of tapirs, according to a press release by Wildlife Reserves Singapore.
Baby tapir got things to do
Sutera, like all baby tapirs, boasts a brown and white spotted and striped coat for camouflage, which helps it blend well with the dappled forest floor.
Over the next six months, her mottled coat will gradually transform into the solid black and white coat characteristic of adults.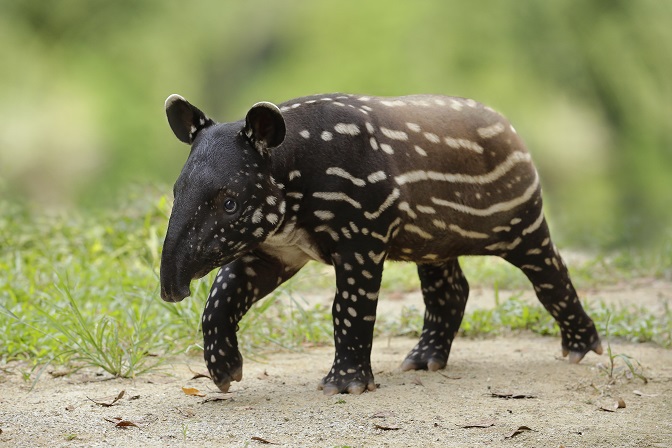 She weighed 7.4kg at birth, but has grown to a healthy 51kg in the past two months.
She was birthed by 15-year-old experienced mother Karthi, who has previously given birth four times.
Currently, Sutera is bonding with her mother at the back-of-house area. She will only be introduced to the public when she is older and more confident of wider spaces.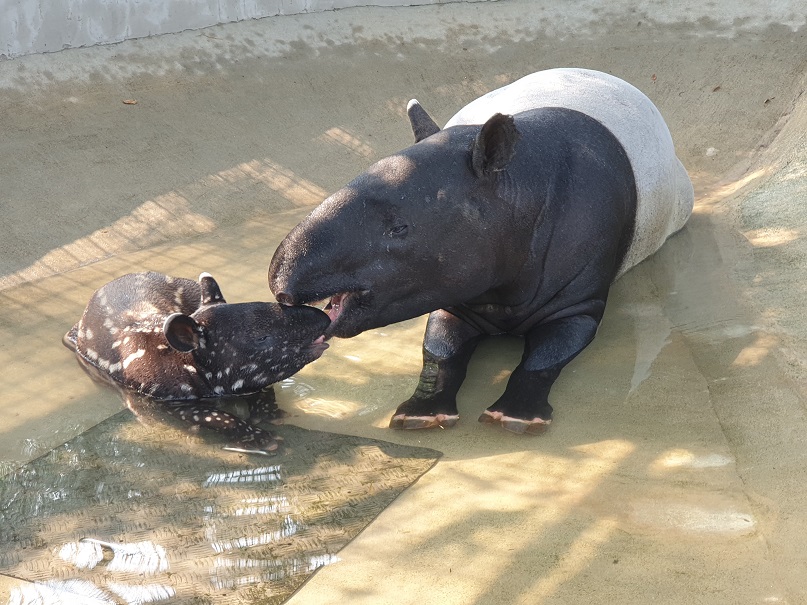 Keepers have also revealed that the baby tapir enjoys splashing around in the pool. Sutera is often spotted swimming in the communal pool while her mother goes off to eat or exercise.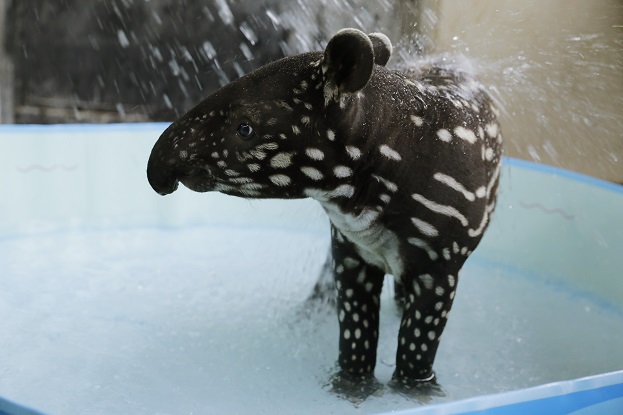 Tapirs are good swimmers, and when pursued by predators in the wild, often seek refuge in the nearest body of water.
Sutera also greatly enjoys belly rubs by her keepers, an activity which facilitates the bonding process and condition her for medical examinations in the future.
Part of breeding programme
Malayan tapirs, the largest of five species of tapir, are listed as endangered under the International Union for the Conservation of Nature.
It is the only species native to Asia, and is under threat from hunting and deforestation from farming and logging.
The Night Safari is currently home to two male and seven female tapirs, while another two females reside at the Singapore Zoo.
The animals are part of a regional conservation breeding programme, and since 1991, 14 tapirs from both the Night Safari and Singapore Zoo have been sent to other zoological institutions to help boost populations there.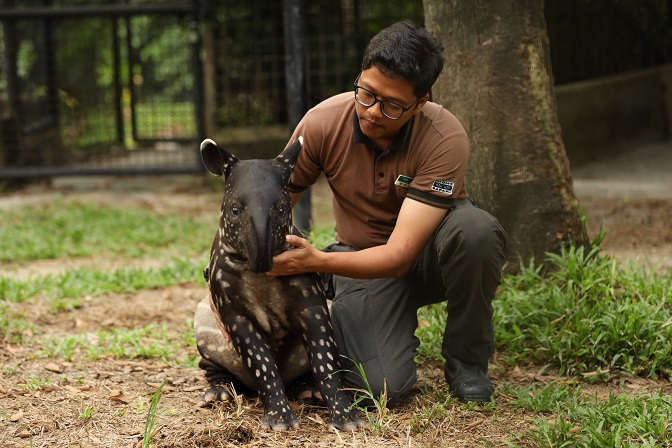 Top photo courtesy of Wildlife Reserves Singapore
If you like what you read, follow us on Facebook, Instagram, Twitter and Telegram to get the latest updates.