Veteran conservationist and advocate of nature, Subaraj Rajathurai, passed away on Oct. 22, 2019, at the age of 56.
He suffered a heart attack at home.
Subaraj was Singapore's first professional tour guide who focused on nature tours.
As a self-taught conservationist and champion of the natural environment, he learnt about nature and wildlife in Singapore and ran his tours for over 20 years.
He showed visitors that Singapore is not just a concrete jungle.
His work has inspired generations of nature enthusiasts.
Tributes for Subaraj
His sudden passing has left the nature community with a big gap to fill, with many nature lovers saddened by his demise.
Several of them have written tributes to Subaraj to thank him for his contribution towards Singapore's nature scene and expressed how he has touched their lives with his passion for the environment.
Subaraj was affectionately known as a "gentle giant", with his signature wizard beard.
Here are some examples:
https://www.facebook.com/PokPokAway/photos/a.132291773643222/1309681635904224/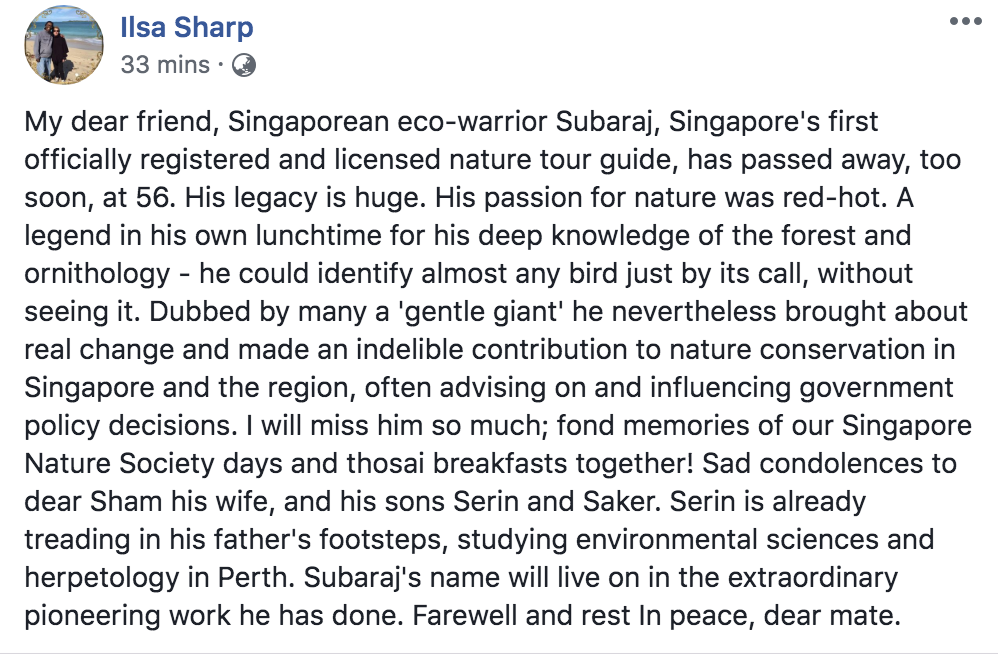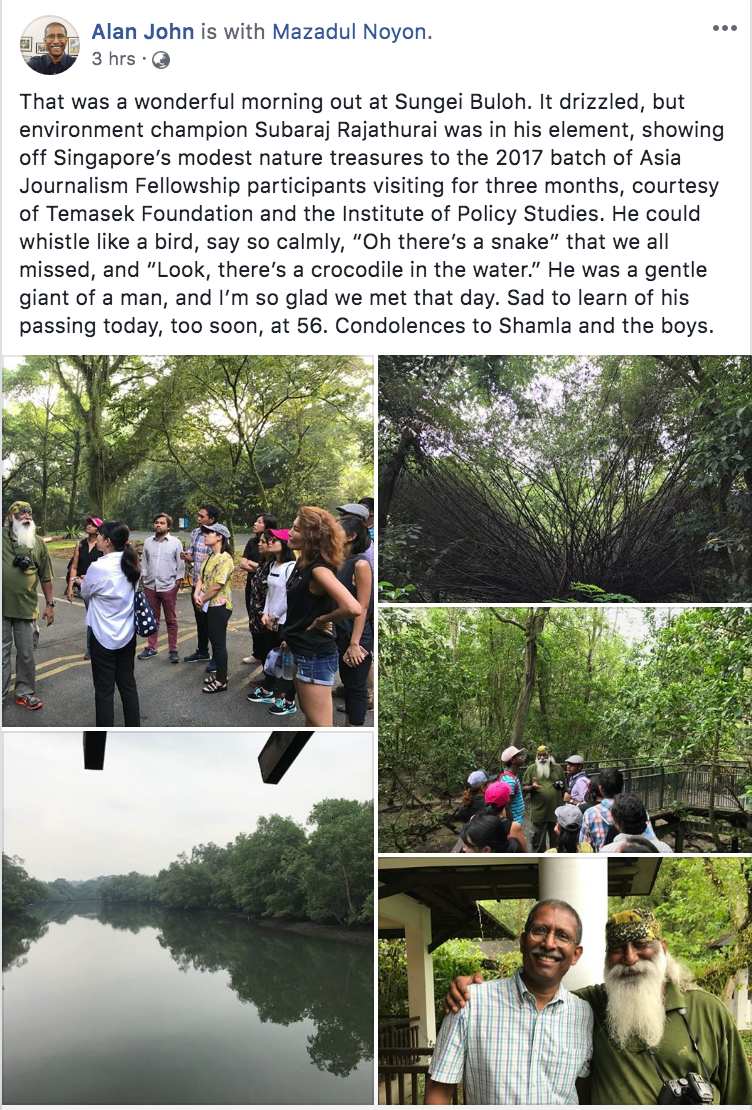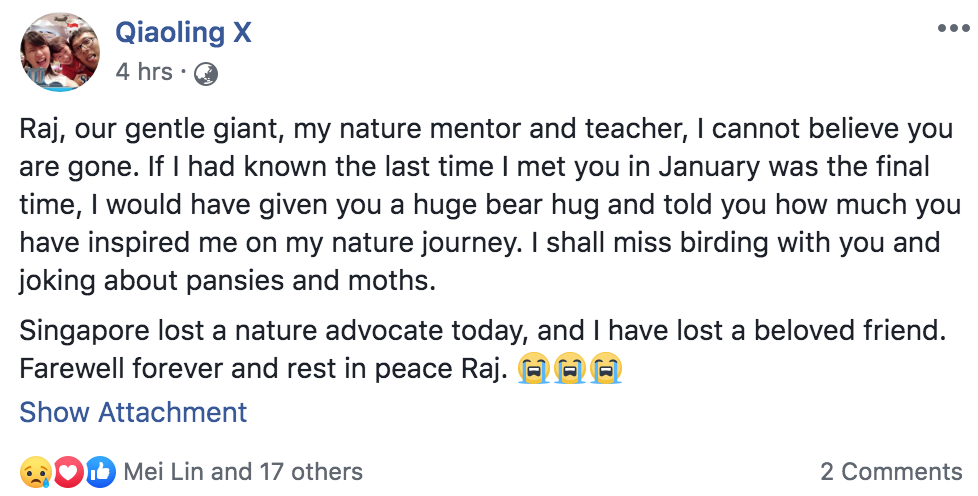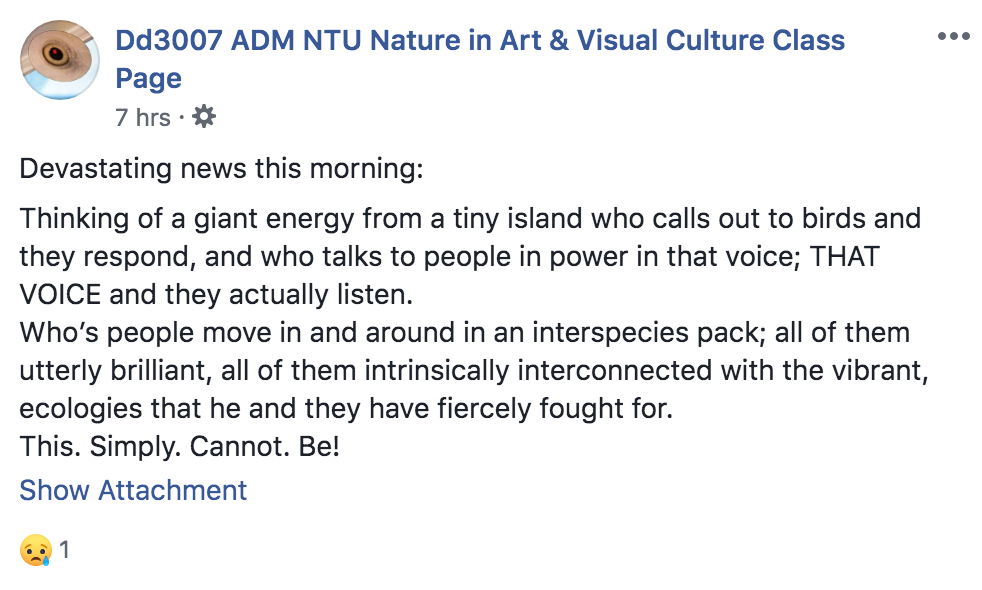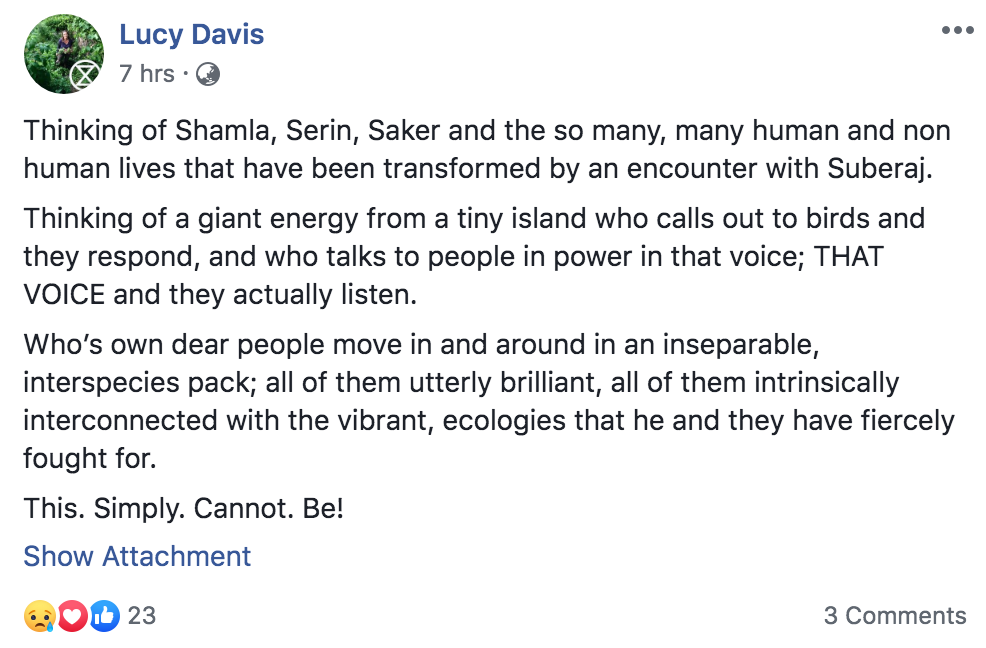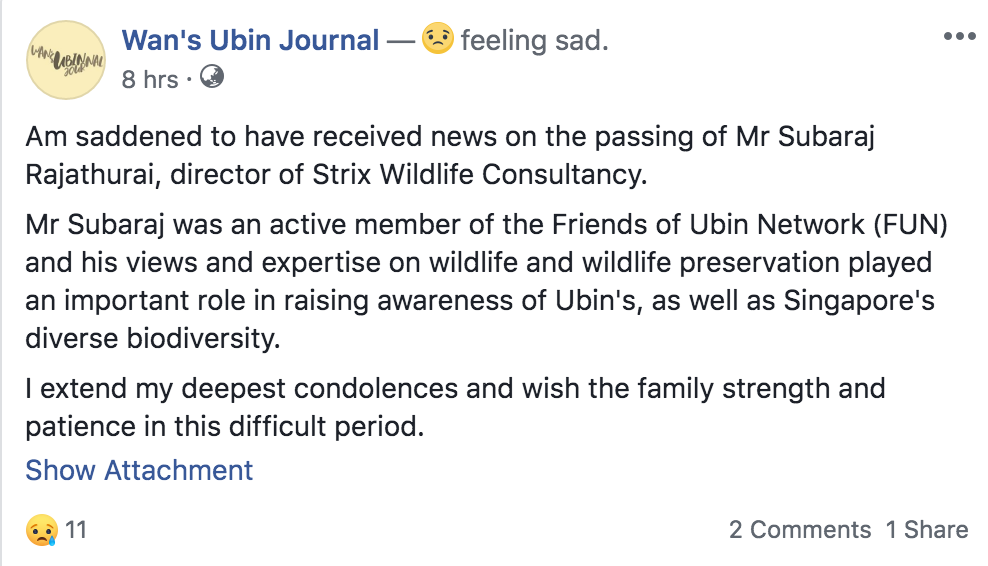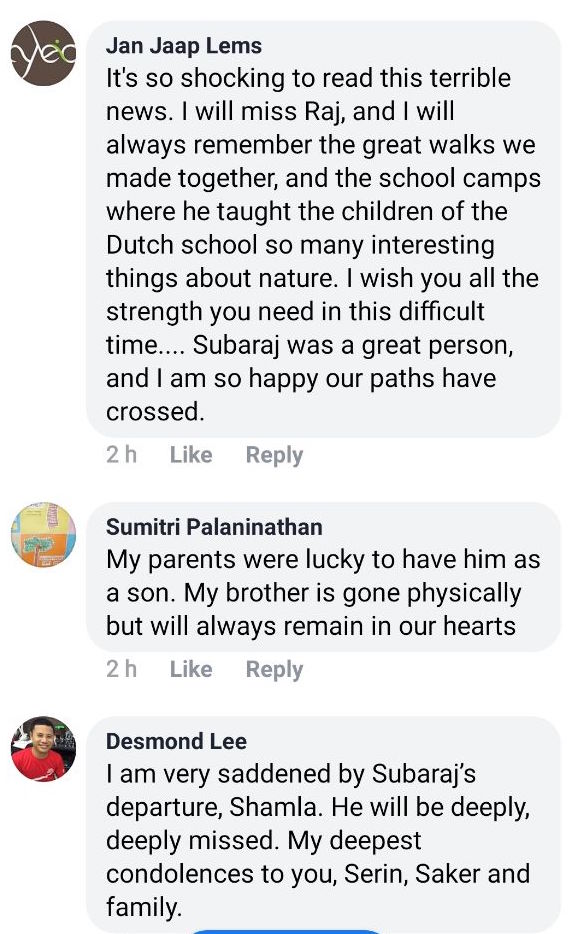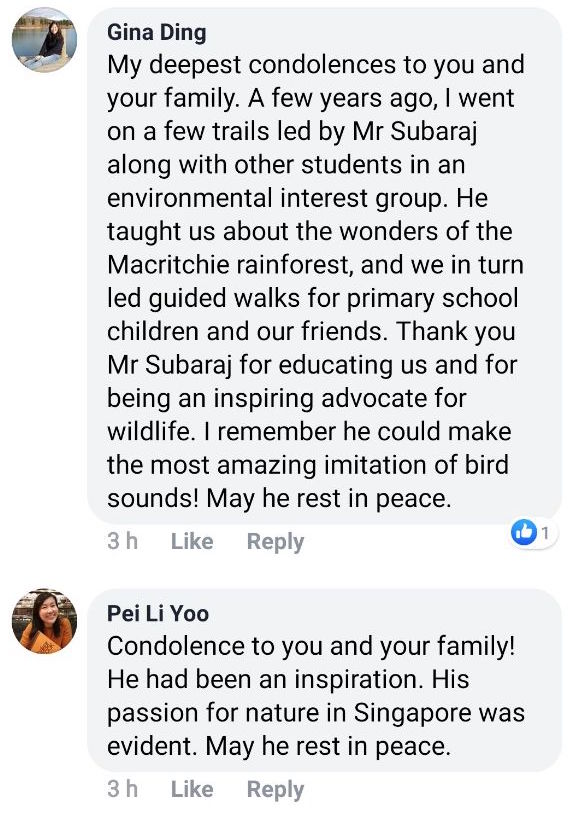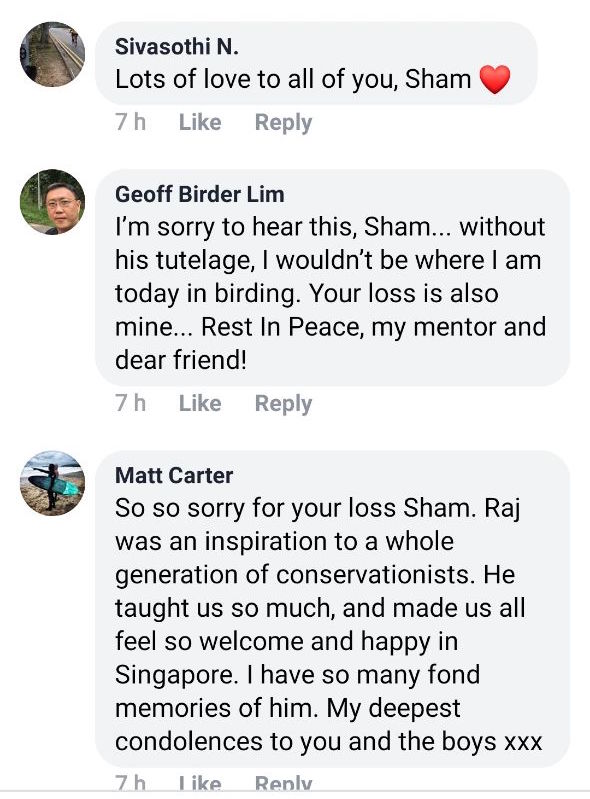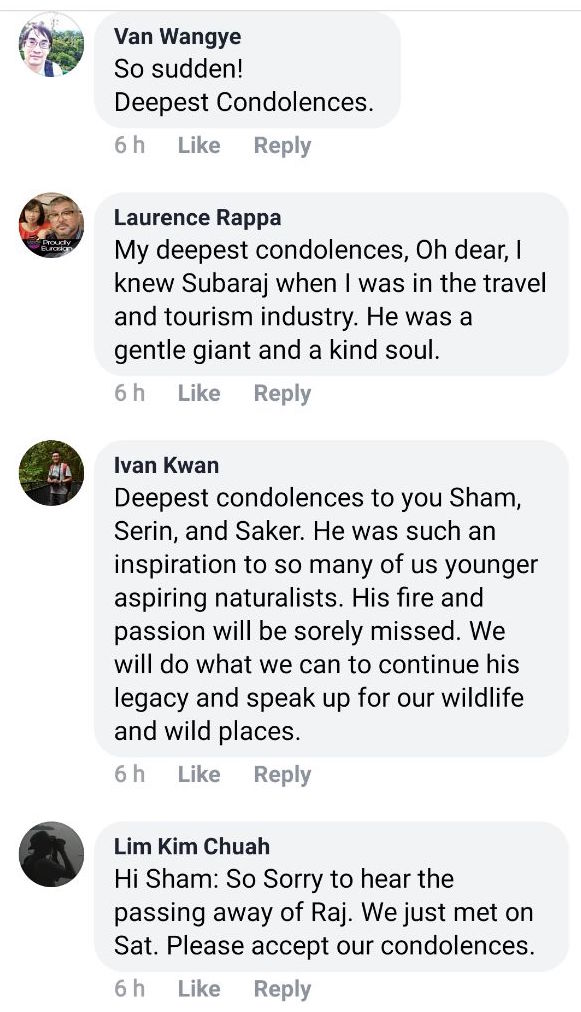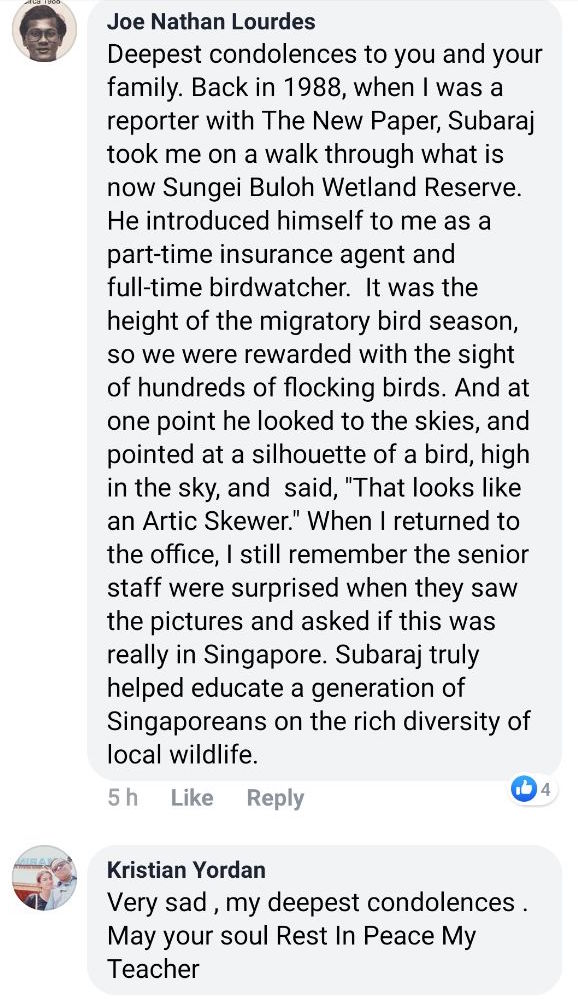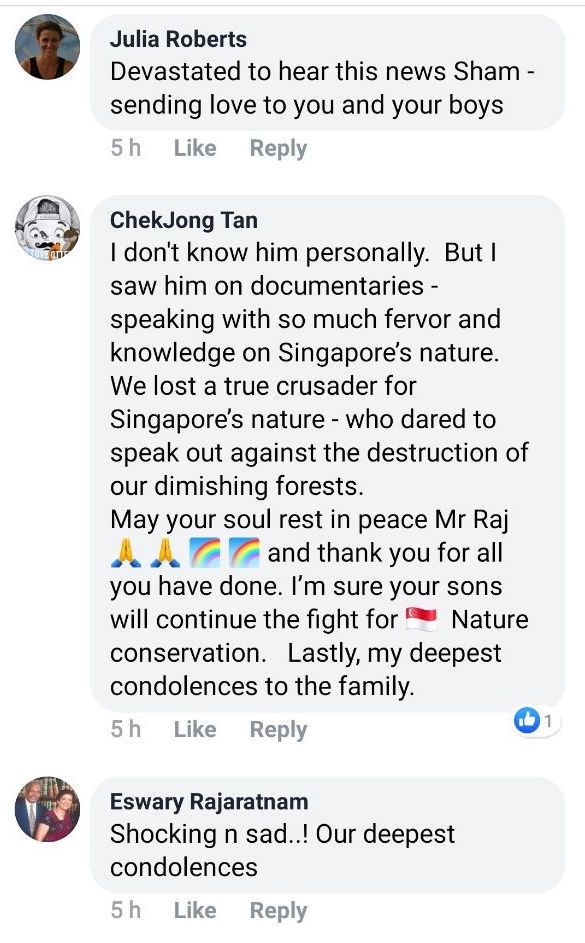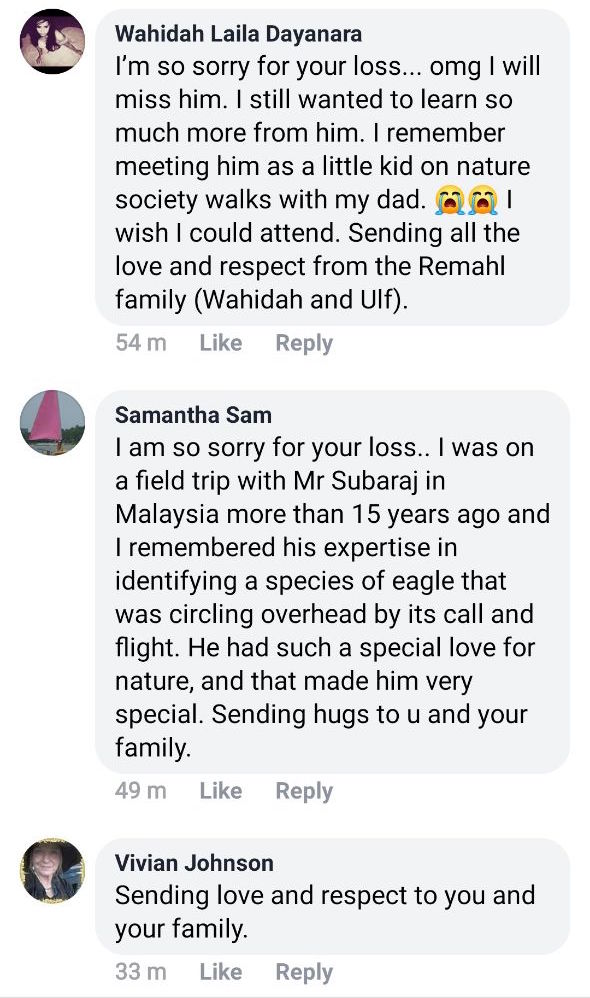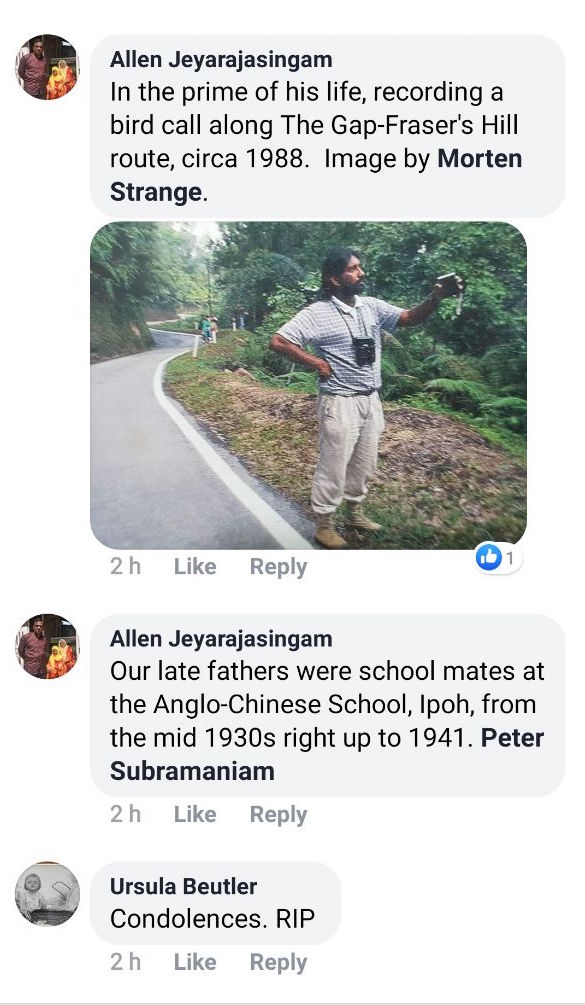 Rest in peace.
Top photo from Desmond Lee/Facebook and OtterCity/Facebook
If you like what you read, follow us on Facebook, Instagram, Twitter and Telegram to get the latest updates.