It is not a stretch at all to say that a young Singaporean man, Muhammad Shah bin Dewanan, lost a bit of himself along the way the past several months.
Like literally.
In November 2018, Shah weighed a staggering 116kg -- his heaviest weight ever.
At 167cm, that put his BMI at 41.59.
Seven months later, by June 30, 2019, Shah's 22nd birthday, he weighed 75kg.
His new BMI? 27.25.
That's a staggering weight loss of 41kg -- equivalent to losing one-third of himself in about 200 days.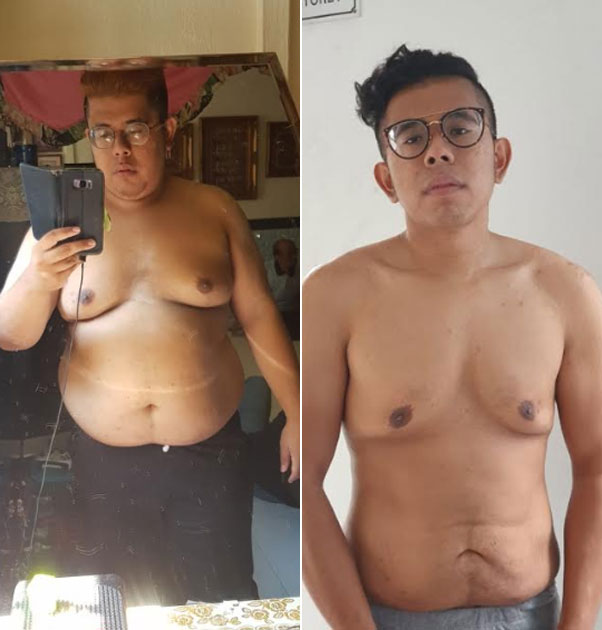 This young Singaporean's journey of losing so much weight in such a short time can easily qualify as the local weight loss story of 2019, which encapsulates sheer grit and perseverance.
But as with any good story, the moral perhaps goes a bit deeper than just losing weight and becoming a new and healthier person.
Because losing all that mass is also metaphorically losing the baggage associated with a difficult childhood, which had set Shah on the path of uncontrolled binge-eating in the first place.
Documented weight loss journey
There are many places to start with Shah's story.
But the one aspect he openly shares with people is his weight loss process, which he is proud of and has assiduously chronicled on social media for all and sundry to see.
Putting his life out in the open has served as a manner of record-keeping and accountability, since Shah has always been wont to putting up photos of himself on Facebook and Instagram, and his progress then becomes a way of keeping track of all the changes to his body.
Shah has since been told his transformation has inspired others, in particular, his friends and family, who were, in fact, rather bemused that he could actually put himself through such a transformation -- but without knowing why exactly.
He said: "Some of my friends and family even said that they have not seen a person like me who is so determined to achieve his weight loss goals before."
"There are even some people who are eager to start losing weight after they saw my transformation."
Here are some of the updates Shah has posted on social media: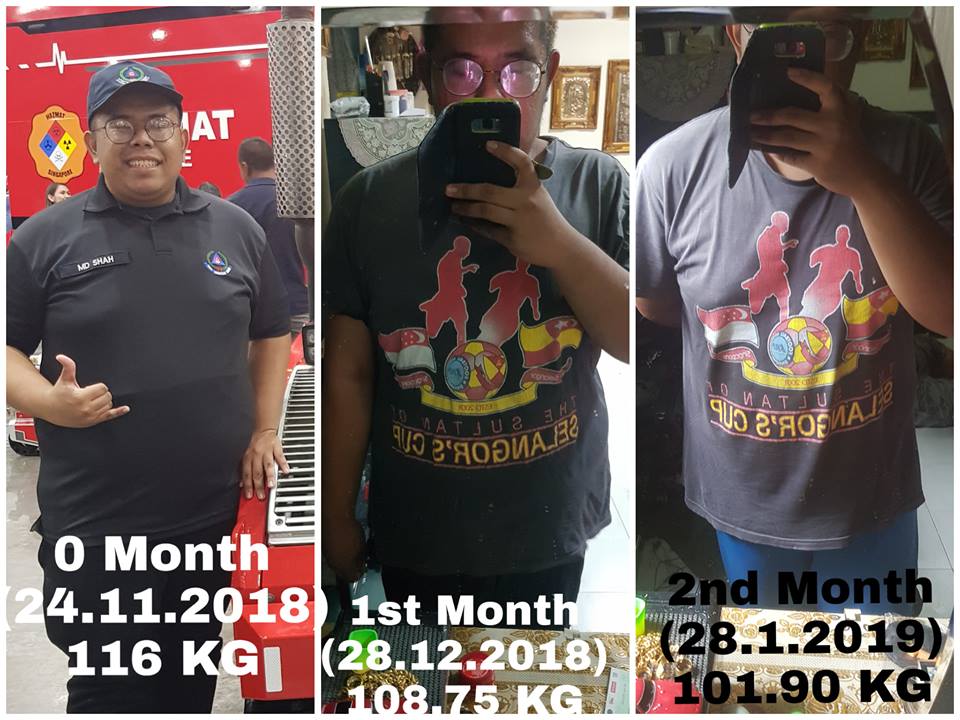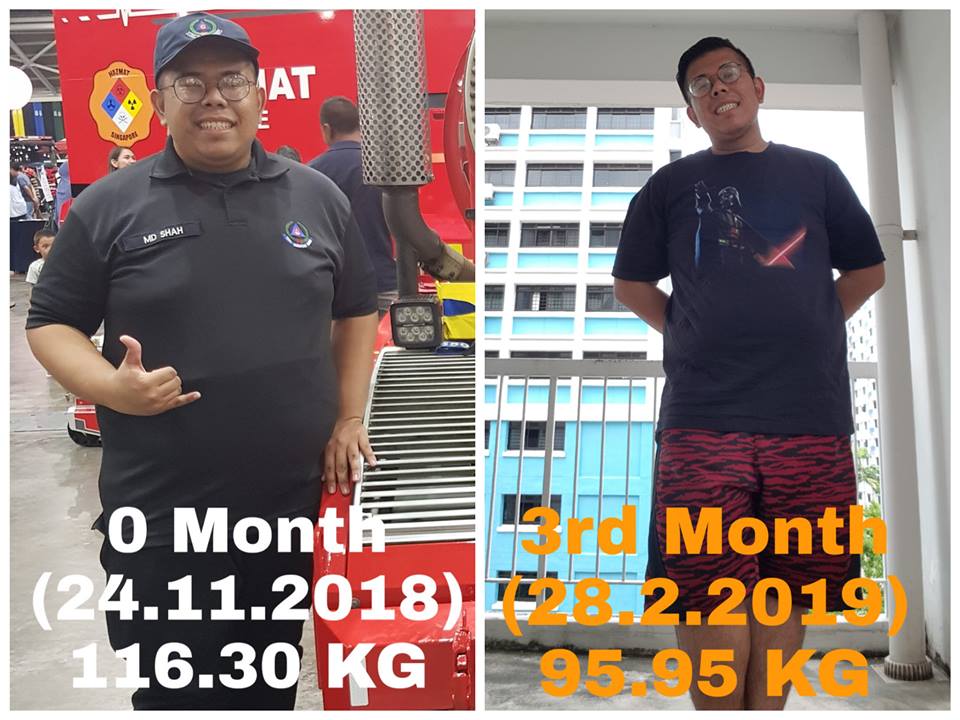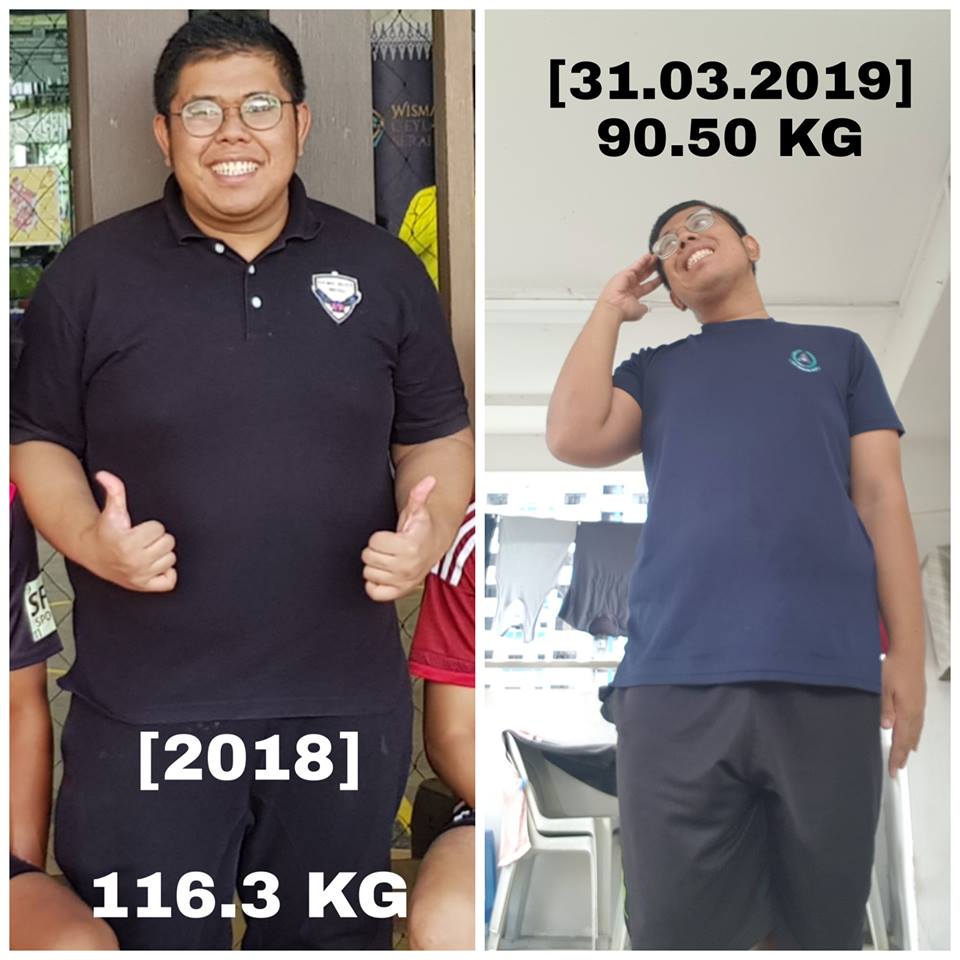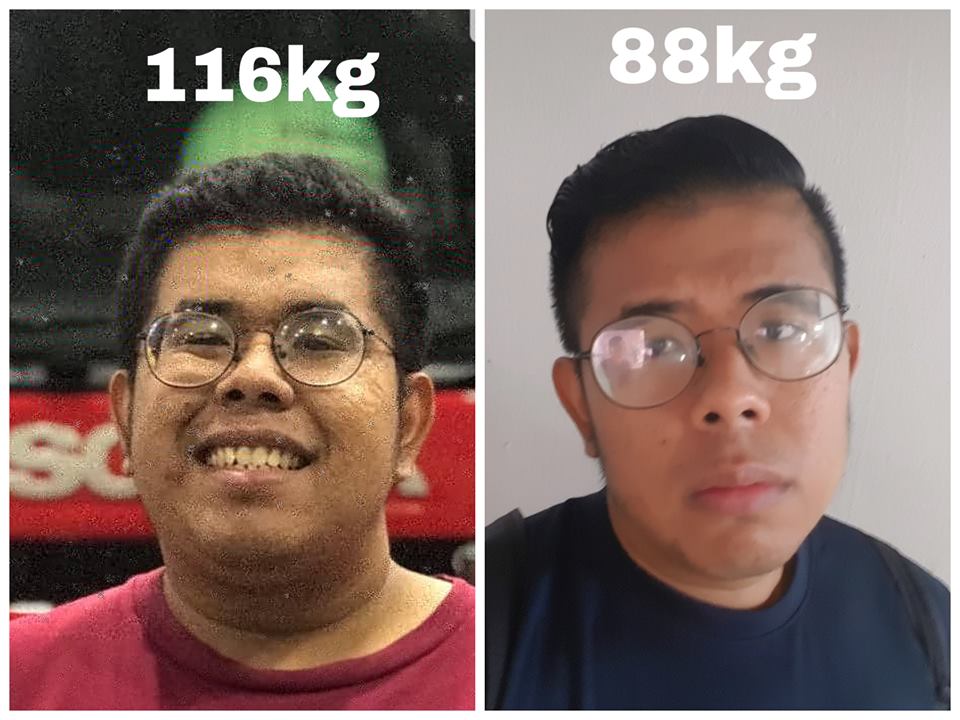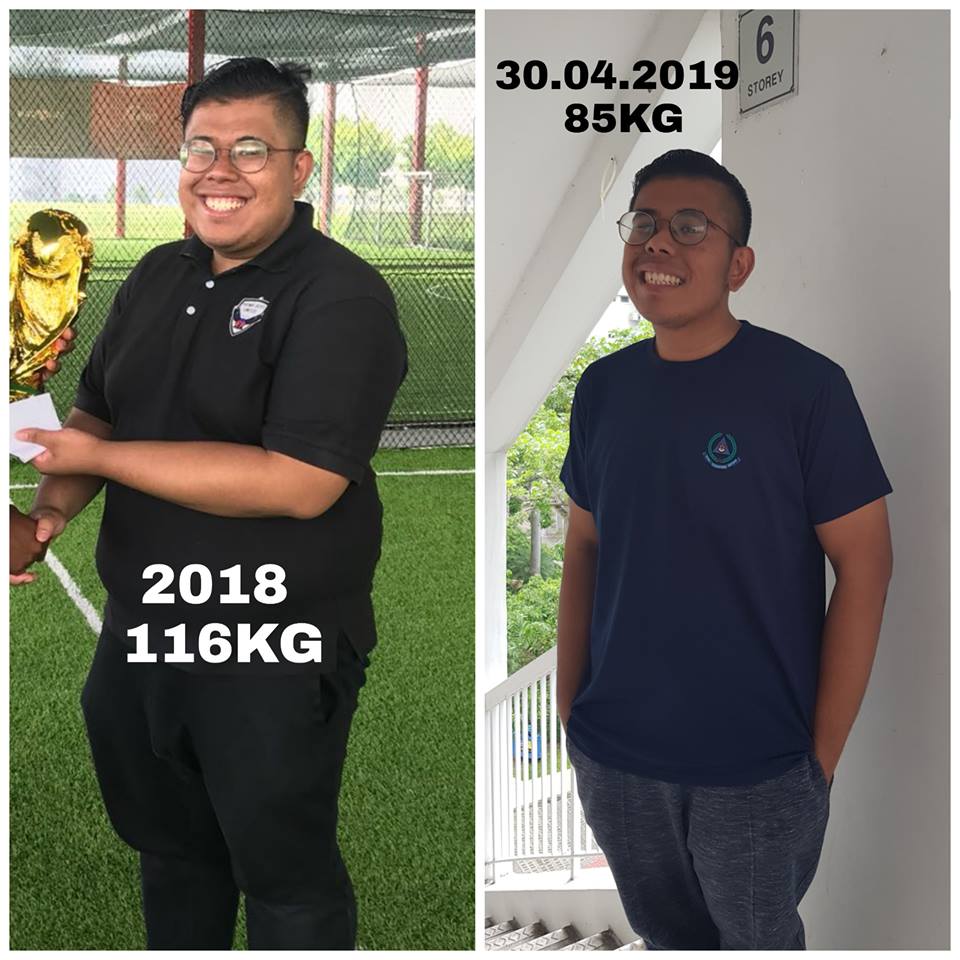 You can check out this video which is a summary of Shah's story:
His weight loss routine
According to Shah, he managed to lose a lot of weight in a relatively short span of time by maintaining a balanced diet and undergoing intense exercises -- supplemented with a healthy dose of will power, as well as knowledge gleaned from research on the internet.
Shah said he stuck to eating protein-rich food, and fewer carbohydrates and fats for three meals a day.
Here are some of the food items he consumes daily, sans the carbs: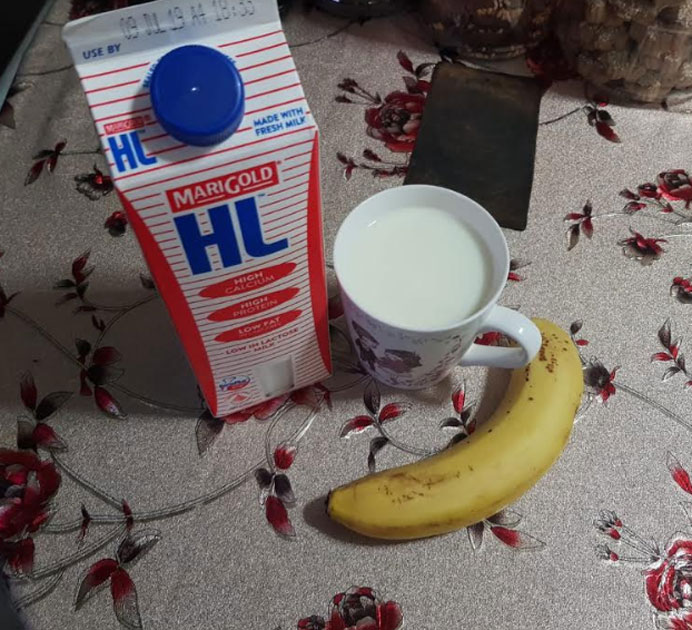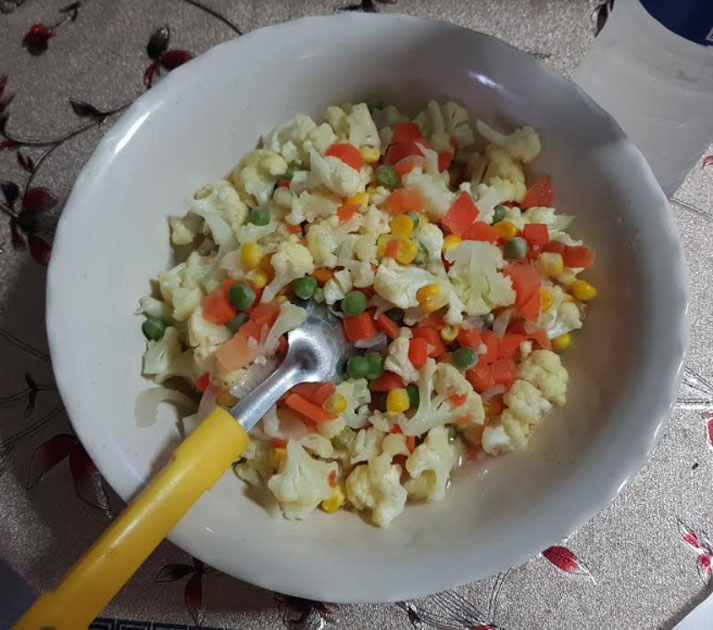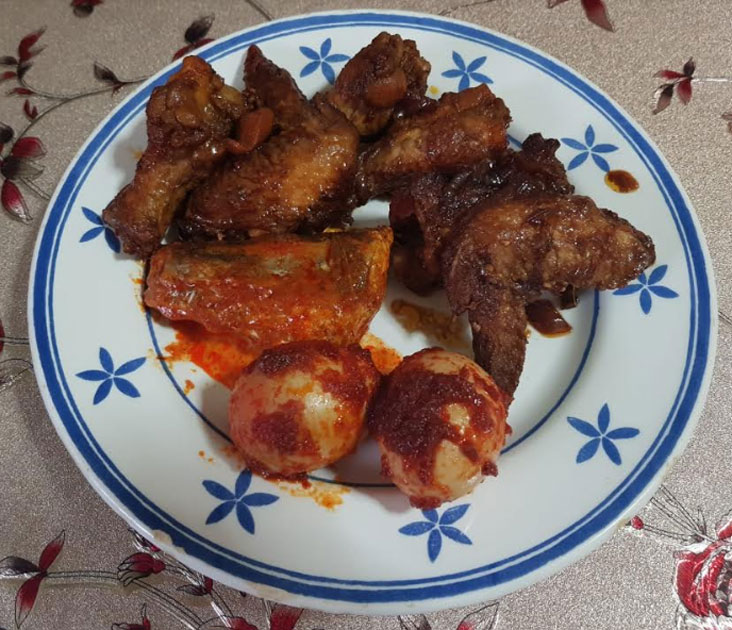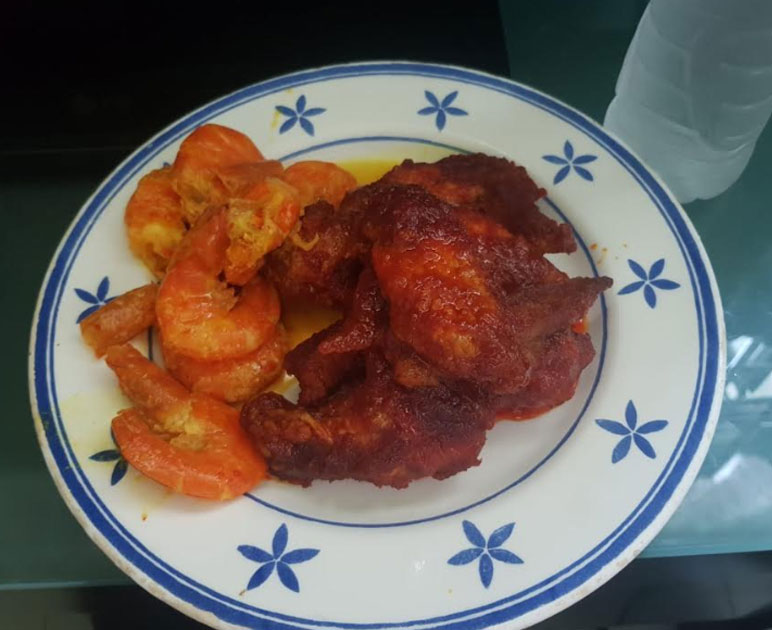 Sticking to a protein-rich diet allowed him to feel satiated without starving, he said.
And Shah stayed away from sugary drinks.
He said: "Remarkably for this whole seven-month journey, I did not even drink a sip of sugary drink."
"All the while I would drink water and fresh milk, which is for muscle recovery after I've hit the gym."
He has a "cheat day" once a week to give in to his body, where he would eat anything he wants on this day as a way to satisfy his cravings.
This, he said, allowed his metabolism to remain high.
His weight loss was made possible by focusing on aerobics and cardio workouts three days a week, as well as hitting the gym on three other days.
Here are some of his workouts he perform religiously:
[video width="640" height="352" mp4="https://static.mothership.sg/1/2019/10/shah-gym.mp4"][/video]
[video width="640" height="352" mp4="https://static.mothership.sg/1/2019/10/shah-workout-night.mp4"][/video]
It was also not unusual for him to work out twice a day during the seven months of weight loss -- once in the morning and another time in the evening.
He allows himself one full day of rest a week.
The only downside of such an intense workout routine?
Shah has an ACL injury, which is a tear or sprain of the anterior cruciate ligament.
He wears a knee guard while working out.
However, he assured, the doctor has given him the go-ahead and a clean bill of health to continue training.
As a consequence of his somewhat punishing routine, he weighed a miraculous 77kg by May 30, 2019, which was a weight loss of 39kg.
He went on to lose another 2kg the next month to reach 75kg.
His initial plan was to push his weight even lower to 73kg, and subsequently, to hit below 70kg.
This he did, as he continued to shed more weight after seven months into his journey.
By the start of September 2019, some 10 months into his routine, he managed to push his weight below 70kg.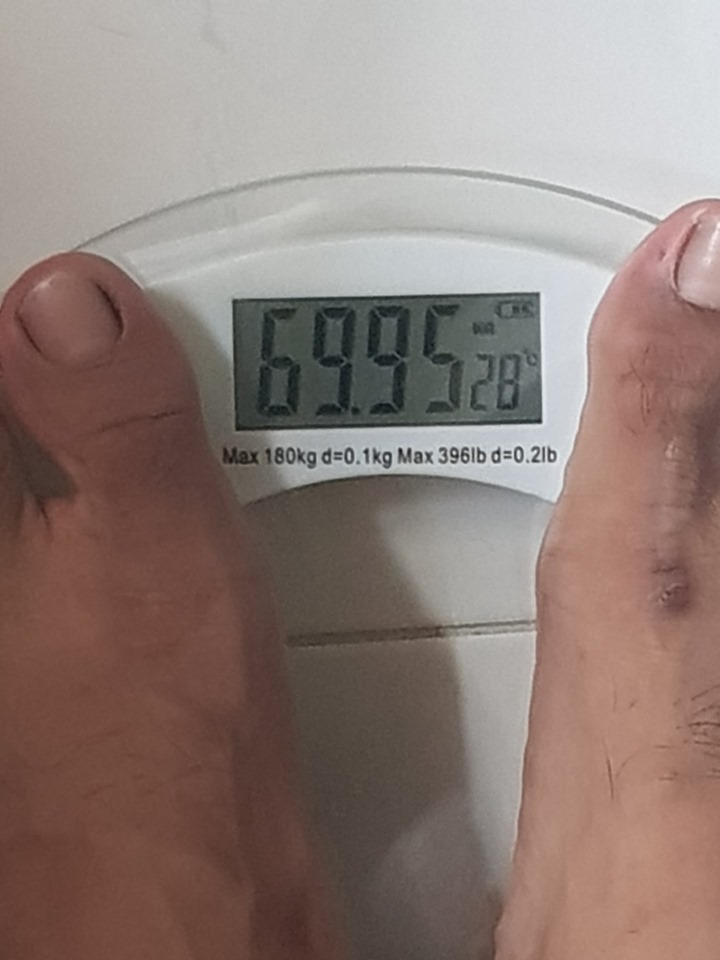 But since he started working recently, he has had less time to work out.
He goes to the gym twice a week now, and supplements it with a weekly cardio and ab workout.
His weight has gone up slightly and stagnated at 76kg -- but the gains are a result of muscle mass and bulking up at gym sessions.
Excess skin
But all that weight loss comes with some side effects.
Even though Shah's body might have become more toned and much smaller, he does have an excess of loose skin as a result.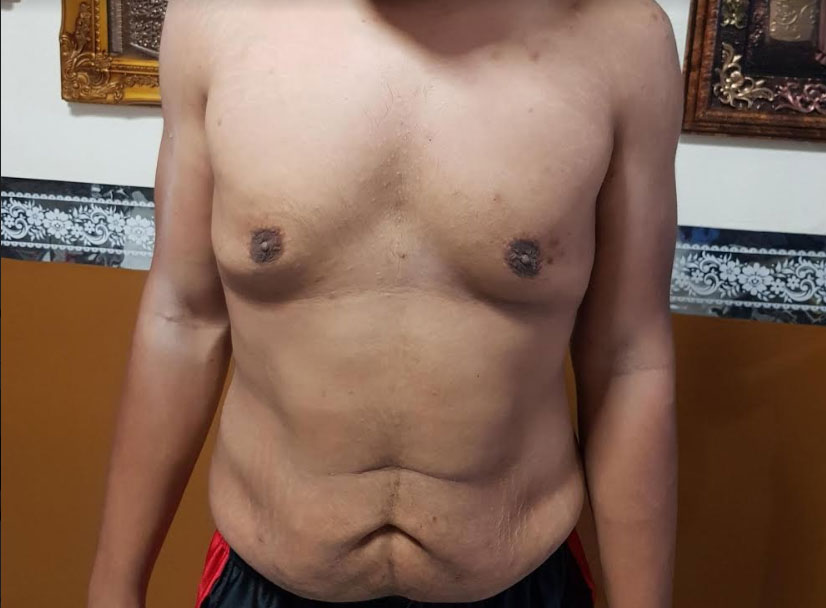 Shah said he intends to cope by piling on the weight training.
At his peak, he was able to spend between three to four hours a day at the gym.
As he is still young, he intends to work off the excess skin as much as he can by filling up with muscle.
Such a strategy was a method he gathered while surfing for information on the Internet.
And knowing more about his body has helped prepare him.
Speaking with a medical personnel, he then found out that people who lose weight quickly tend to hit a plateau after a while, which might cause some to be demoralised.
But this realisation that one will, at some point, hit a brick wall of sorts, made him temper his own expectations.
In other words, he is aware there is a physical limit to what he can do -- but that hasn't meant he is ready to stop trying.
His next aim is to achieve a six-pack.
And also not one to be discouraged by this knowledge, Shah said he sees his loose skin as a badge of honour.
He did, after all, work out throughout the Ramadan month from May to June 2019 as his weight plummeted, without lowering the tempo, despite having to fast.
Shah said: "I did not feel tired or hungry. I felt the thirst but I was able to overcome. I just felt I could go on and all I could think of was feeling determined and wanting to finish my exercises. There was no pain and no tiredness."
He has read about surgical procedures to remove the excess skin, but he does not want to resort to that.
By hitting the gym regularly, Shah also hopes to build lean muscle and compensate for the slowdown in his metabolism and reduction of calories burned.
Came from a dark place
Now, this is where things get a bit heavy.
Shah's change and bottomless motivation stemmed from a darker place, which manifested in unhealthy habits and coping mechanisms ever since he was just a child.
The soft-spoken young man revealed he has a dark past, as he was depressed and suicidal as a result of his family's circumstances.
Shah revealed that his was not the happiest of childhoods as his parents divorced when he was just 10 years old.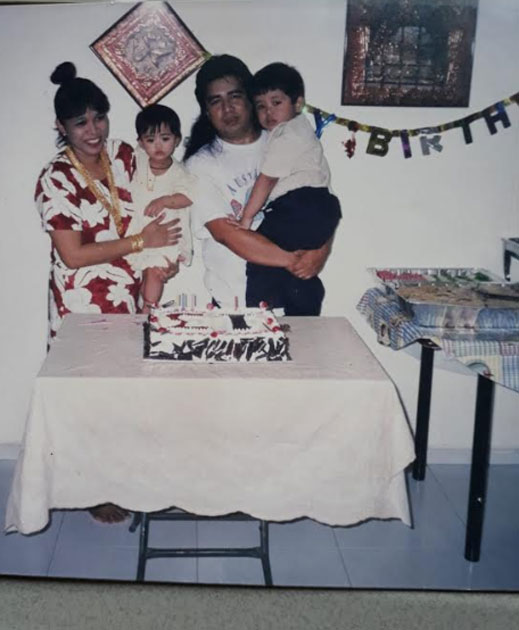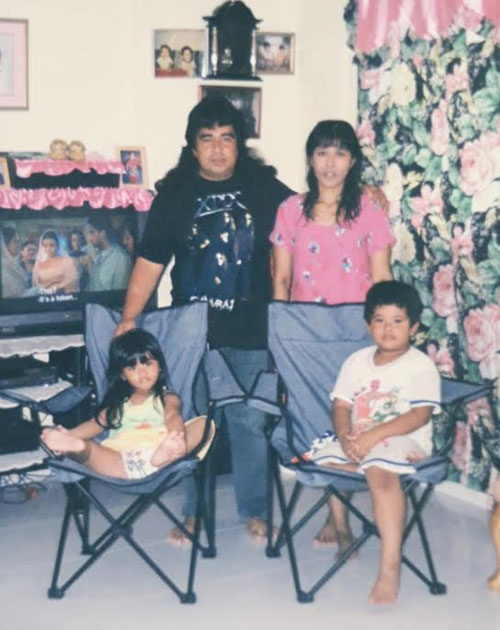 He then experienced a double whammy within the span of one year.
Shah said: "My whole life went down the drain after my parents divorced when I was 10 years old, which was 12 years ago."
"A year after the divorce, my distress doubled as one of my beloved grandmothers passed away. It was a huge blow to me."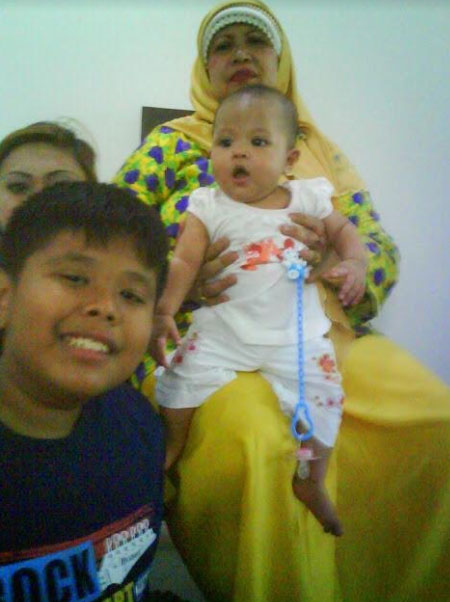 As family was very important to him, Shah was shattered.
The blow, he said, felt beyond major and was a lot for a boy to take: "I felt like something collapsed deep inside of me. Half of me was dead after those incidents."
"All the happiness and joy that I've tasted ever since I was born, where family is everything in your life, vanished just like that."
"The bonds in my family have not been close ever since my grandmother passed away, which also deeply affected my parents."
"Only sorrow and mourning is my best friend throughout my life that has made the person who am I today."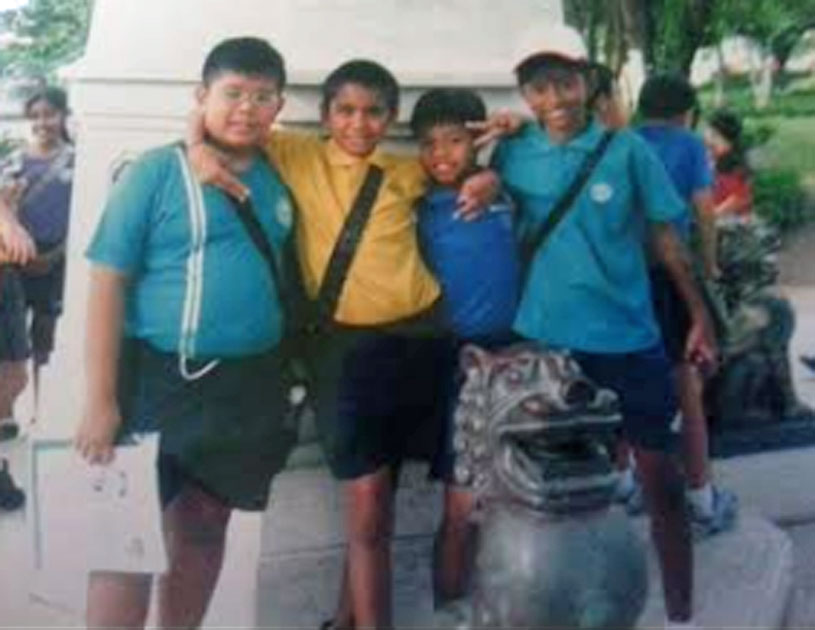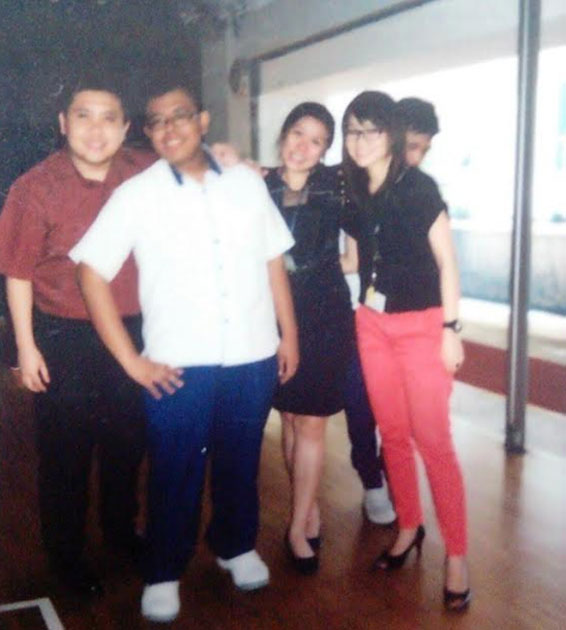 So badly affected was he during his teenage years, he even contemplated killing himself.
He said that suicidal tendencies were always on his mind every time he thought of the past, which he felt helpless to change.
He revealed: "If that could solve my problem, I would have ended my life just like that."
His faith helped him through
Despite his struggle with depression and the persistent thoughts of self-harm, Shah kept the faith.
He credits Islam and the Quran for guiding him through the dark times.
Shah said: "But there is one thing that has saved my life after everything that has happened. The Quran has given me strength and courage to move forward in life."
He shared that he spent his weekends as a religious student at Masjid An-Nahdhah (An-Nahdhah Mosque) ever since it was built in 2006.
"The Quran changed me. One of the verses that I've learnt and understood is that God tests those He loves with hardship, fear and loss of wealth and lives," he said.
"It's the reason why I have been so strong to get up and move on, though at the same time I still can't let go of the past."
Food became an addiction
But it also wasn't as if Shah did not use other methods to cope.
To deal with the setbacks in his life, Shah turned to food as a source of comfort while growing up.
By his own admission, he enjoyed eating as a child, which caused his weight to balloon over time.
His mother, Suriea binte Sulaiman, 48, said she did not stop him as she felt she should allow him to eat since it gave him comfort.
Suriea said: "Whatever he wanted to eat, he just eat. He has no self-control."
"At that time, because of his feelings, he wanted to eat more, I didn't stop him."
Even though living with depression was hard and coping with the aid of religion made him better, Shah said eating became an addiction and one way to help him let go of bad memories.
He referred to his binges as "a regular habit".
Shah said he would eat two to three plates of rice to "over-satisfy" his tummy, and meat was top on his list of foods.
He would eat the equivalent of one to two full plates of meat at a time.
And sugar was his biggest addiction.
Each day he would easily drink six to seven bottles of sweetened beverage, which is the equivalent of six to seven litres of soft drinks.
He kept up with this routine of bingeing until he finished his two-year National Service in September 2018. 
By that time, he had grown to his heaviest he has ever been in his young life: 116kg and severely overweight.
Despite recognising he was ballooning throughout his growing up years, Shah did not, or could not, stop.
Ever since his school-going days, he reckoned that he was taunted and mocked by his friends, and even his family, for having a big belly and double chin.
Shah said some people were nice enough not to say it to his face, but he was frequently left feeling insecure.
He said: "During those times, I always was insecure about my looks."
"Whenever I used to talk to a person, there was the thought at the back of my mind, 'Am I happy with my current appearance of my body and looks?'"
Failed the first time he tried to lose weight
But Shah did try to intervene to lose weight once before.
In 2015, when he weighed 108kg, he made up his mind to attempt losing weight to become a healthier person.
He wanted the weight loss to be the first step to overcoming his depression.
But as with a lot of things on the first try, that motivation did not last long.
Looking back, Shah could see that he had given up too easily then because he could not stay with his planned balanced diet.
He said: "I always lost to my cravings, with all those junk food and unhealthy meals."
Second attempt at weight loss
In November 2018, when Shah's weight ballooned to 116kg, that was when he tried a second time.
The only difference this time was that he was full of determination.
Having given up once before, Shah was sure he would need to be resilient to outlast even himself.
The main difference on this second try was that he came up with a plan, and he was sure he would be able to fulfil his weight loss goals.
These days, Shah is aware of his ambition: Now that he has lost the weight he needs to keep it off.
He said: "I called it the 'Impossible Mission' for me. A mission that is always laughed at by the people around me, where the majority have thought, 'How can a person like Shah achieve this massive weight loss goals?'"
"Well, at the end of the day, I have the last laugh."
If you like what you read, follow us on Facebook, Instagram, Twitter and Telegram to get the latest updates.