Local seafood restaurant House of Seafood announced on its Facebook page on Sep. 30 that it has created Singapore's first claw machine featuring live crabs.
In the post, the restaurant explained that customers are able to catch their own crab when they play the claw machine, located at The Punggol Settlement.
The crab that they catch will be cooked and prepared for them during dinner.
A token, which costs S$5, is required for each play at the machine.
In case you can't see the original Facebook post, here is a screenshot: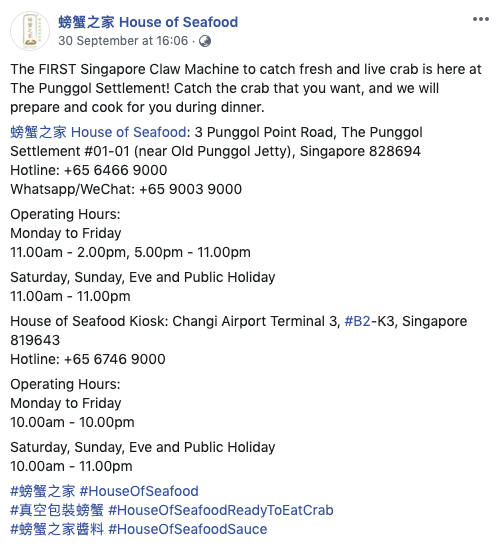 Video of claw machine
Media company Shout further publicised the machine in a video on Oct. 22.
The post has over 3,000 shares and 1,000 comments.
Here's the video in case you can't see it:
[video width="640" height="640" mp4="https://static.mothership.sg/1/2019/10/74357597_941414016214093_4511502420179439862_n.mp4"][/video]
What appears to be a marketing gimmick drew much criticism for animal cruelty.
Here are some examples from Facebook commenters: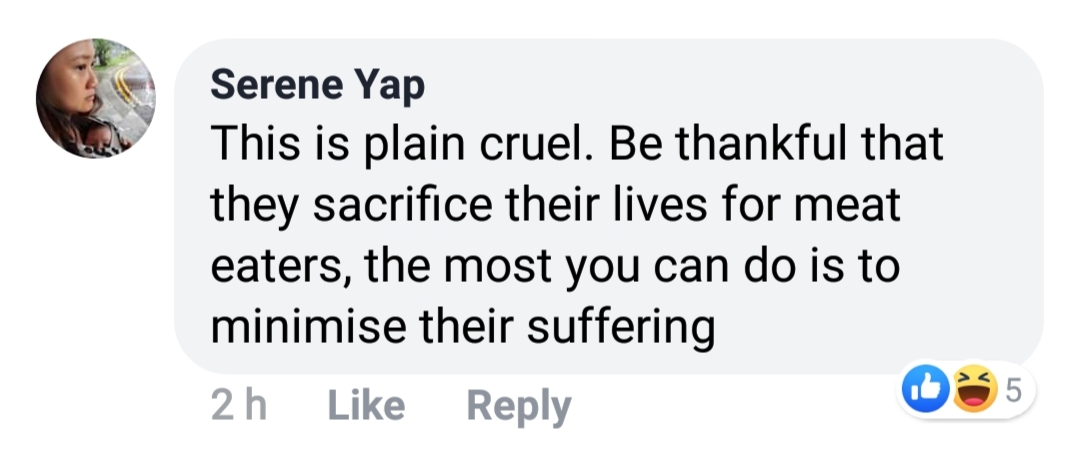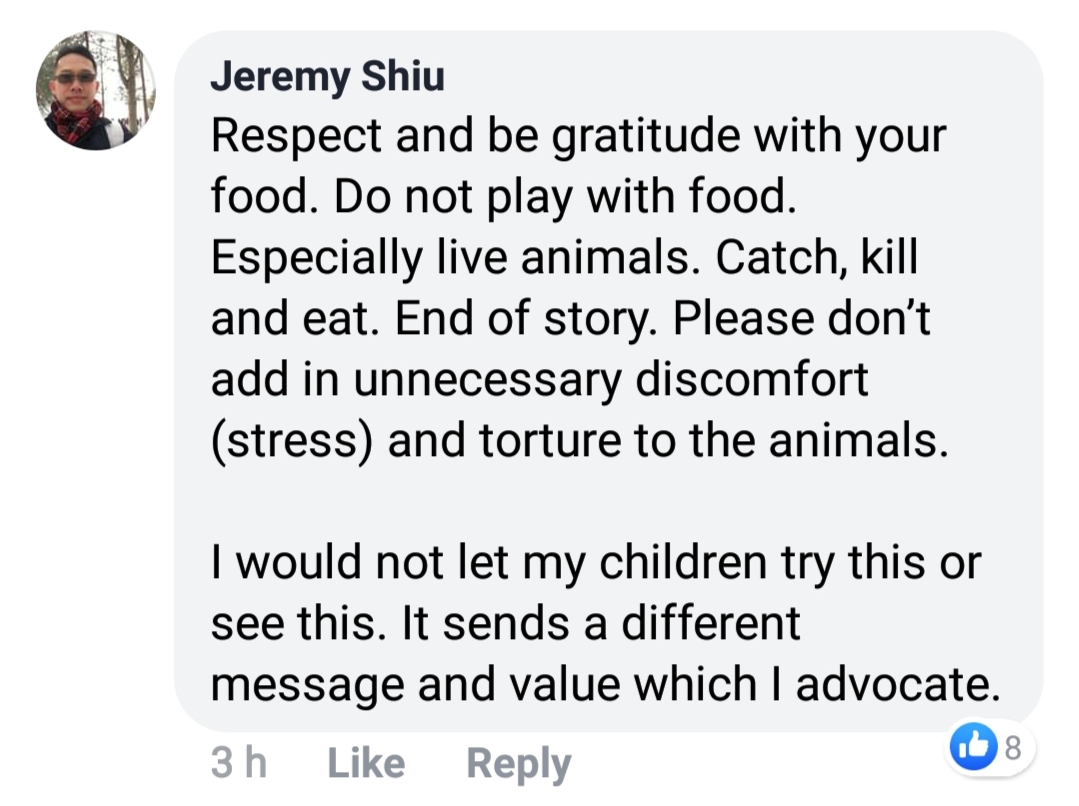 A minority of commenters, however, found the claw machine "cool", and even tagged their friends to spread the news.



Response from SPCA
The Singapore Society for the Prevention of Cruelty to Animals (SPCA) responded to the video in a Facebook post on Oct. 23.
SPCA condemned the claw machine, saying that the machine "causes unnecessary harm to the animals".
"Crabs are living creatures, not toys. SPCA advises members of the public to not partake in such activities."
SPCA also stated that they have contacted Animal & Veterinary Service (AVS) to request that the machine be shut down.
Top photos via House of Seafood/FB.
If you like what you read, follow us on Facebook, Instagram, Twitter and Telegram to get the latest updates.