From Oct. 21 to 23, 2019, 80 scientists from all around the world have gathered in Singapore for the Intergovernmental Panel on Climate Change (IPCC) meeting.
The IPCC is an organisation of governments that are members of the United Nations (UN) or World Meteorological Organisation (WMO).
S'pore hosts IPCC meeting for the first time
IPCC produces reports that guide policymakers with robust scientific findings to tackle climate change.
Scientists worldwide will review thousands of scientific papers each year to identify what the scientific community agrees on, differs in opinions and what more needs to be researched on.
After each round of assessment, IPCC will summarise the most up-to-date developments with regard to drivers and ramifications of climate change as well as its possible adaptation and mitigations into a comprehensive summary.
From Oct. 21 to 23, 2019, 80 scientists will agree on an outline, basically what to include, in the upcoming synthesis report for the sixth assessment cycle (AR6).
This synthesis report is due in 2022.
In his opening speech, Lee Hoesung, the chair of IPCC, said that the upcoming report might be the "most policy-relevant (report) in IPCC's history".
"This Synthesis Report will provide policymakers with the most up-to-date scientific knowledge on climate change as they prepare for the first global stocktake under the Paris Agreement in 2023."
He added that IPCC will do so in a "constructive, respectful and inclusive fashion".
Lee hopes that the new synthesis report of AR6 will help policy-makers around the world "find the best solutions for the rapid transition we need for climate stabilization".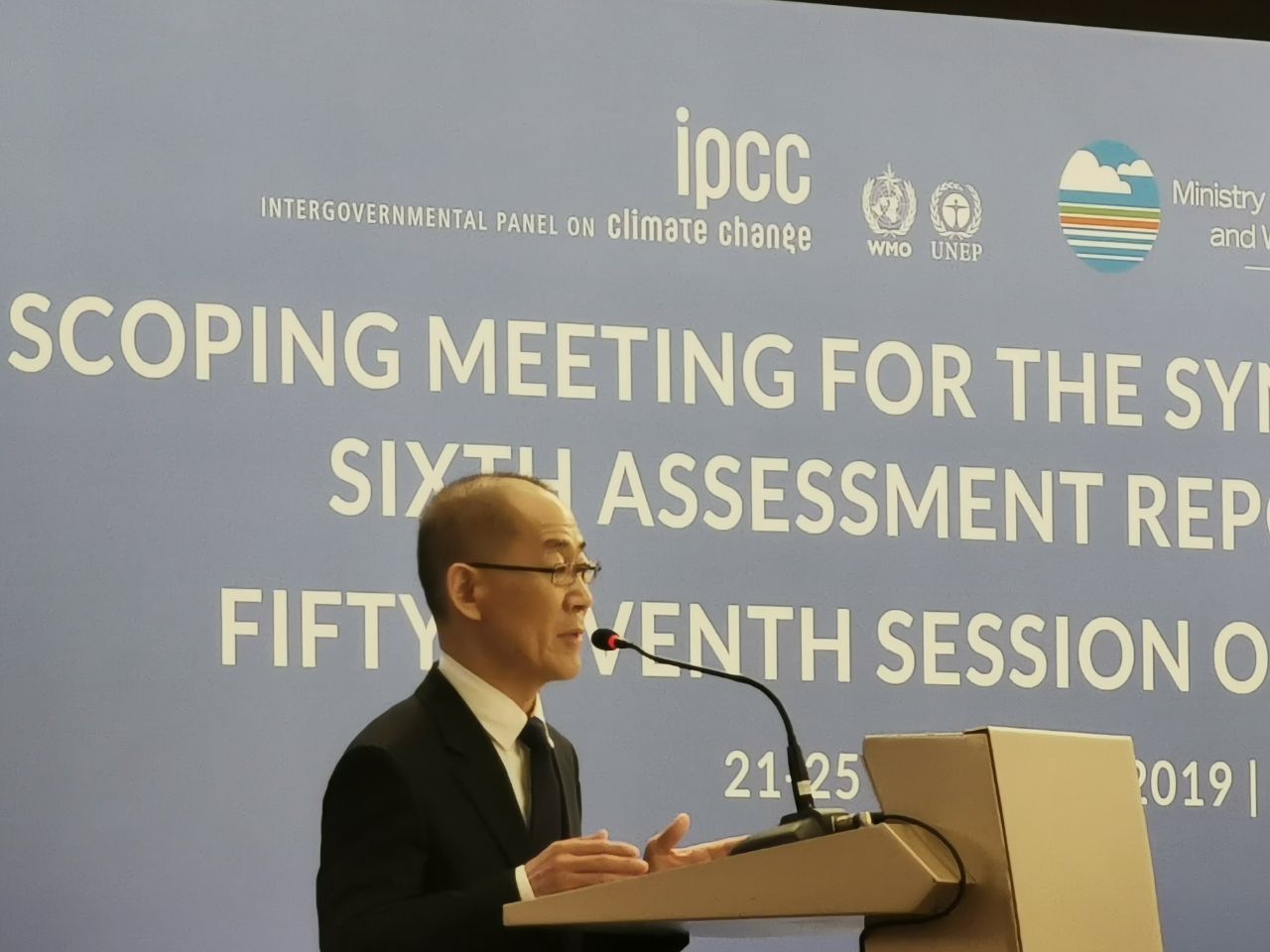 Deep gratitude to Singapore's support
In an earlier media briefing, Lee described Singapore as a "solid partner" and a "very robust contributor" to international climate science and diplomacy.
He also expressed "deep gratitude" to the government and its continued support for the IPCC.
Lee also elaborated that he remembered how Minister for Environment and Water Resources Masagos Zulkifli shared that the IPCC's reports had helped the Singapore government greatly in framing the national policies for the environment and water resources.
Top photos from @IPCC_CH
If you like what you read, follow us on Facebook, Instagram, Twitter and Telegram to get the latest updates.