[UPDATE on Oct. 12, 2019: The updated ticketing system now permits the use of Visa and Mastercard for purchase and payment. H/T: Railtravel Station]
The five-minute train from Woodlands to Johor Bahru (JB) is probably the easiest mode of transport for travellers.
But JB-goers might want to take note of the following, especially if you are planning a trip soon.
New ticketing system
Malaysia's rail operator KTM Berhad has rolled out a new ticketing system called the KTM Shuttle Tebrau from October 1, 2019.
Those who wish to book train tickets to Malaysia with travel dates from October 7, 2019 will have to do so via the new platform.
Along with the changes in the ticketing system, there will also be a new ticket inspection system, which is purportedly faster and more convenient for passengers.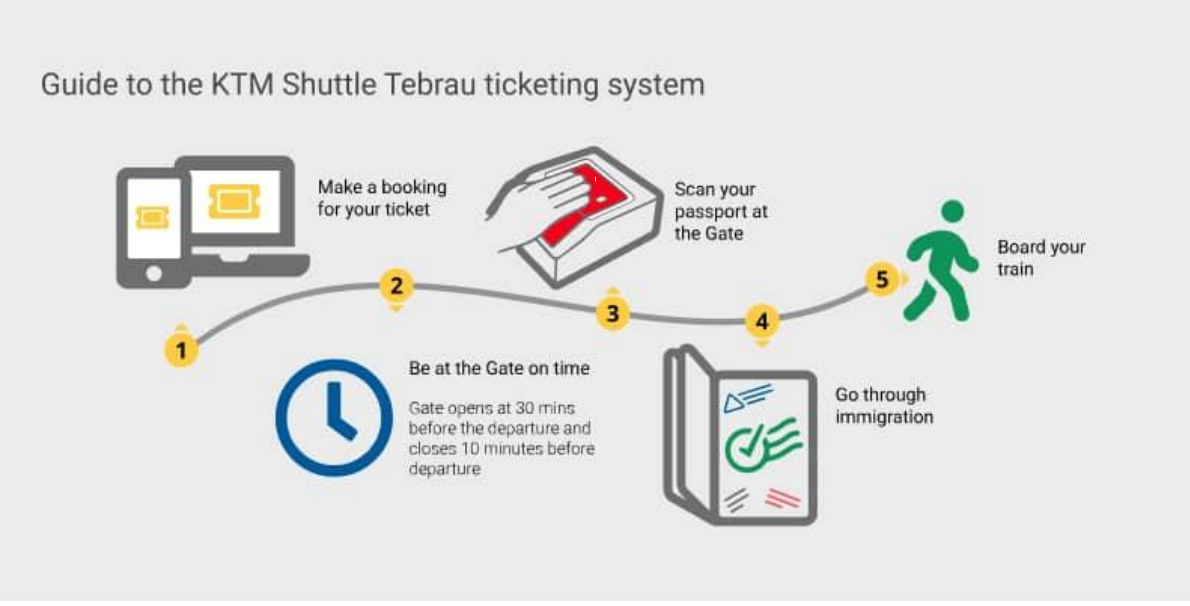 On the other hand, those who have tickets purchased for travel dates before October 7 will have to reprint their tickets at the ticketing counter and go through a manual inspection.
How to book tickets online
Here's what you will see on the new Shuttle Tebrau page: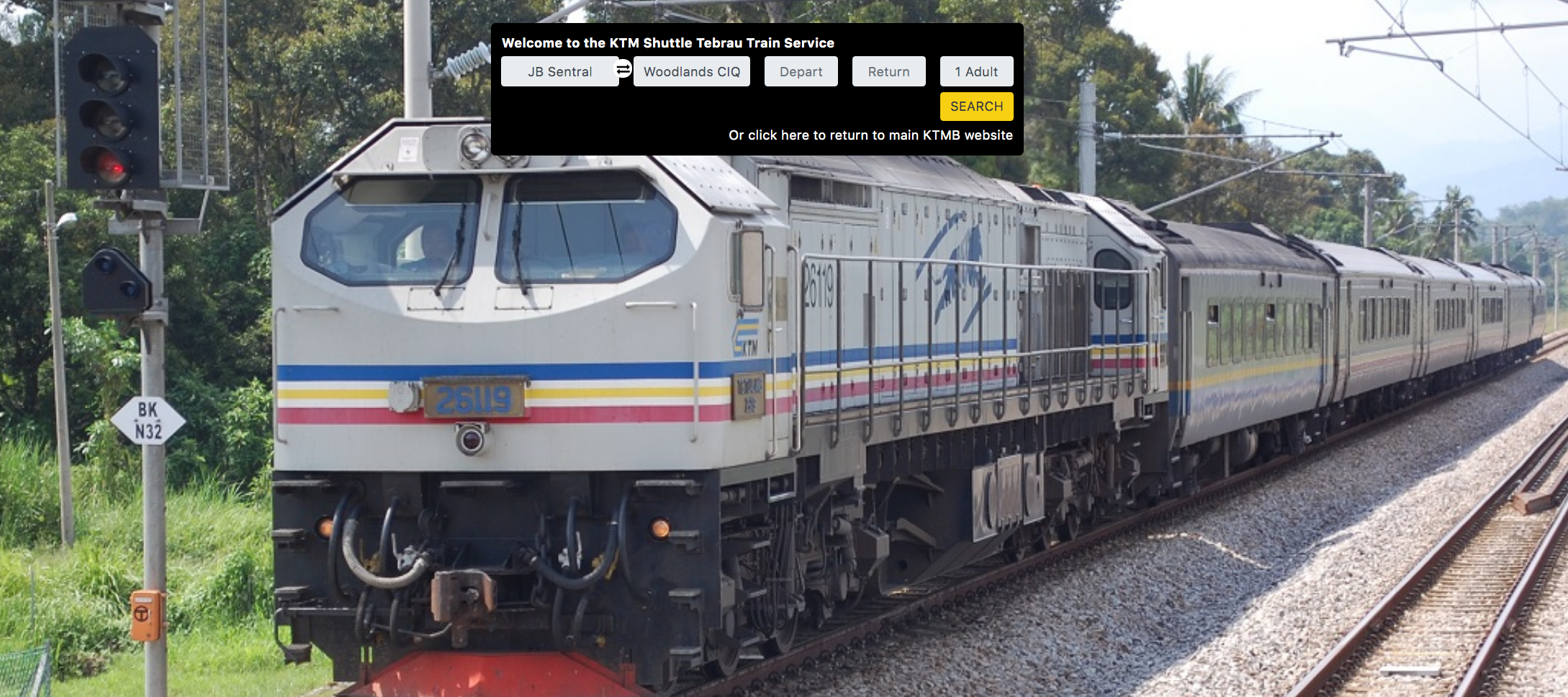 The booking process is similar to before and remains rather straightforward.
After selecting your travel dates, you enter the passport details: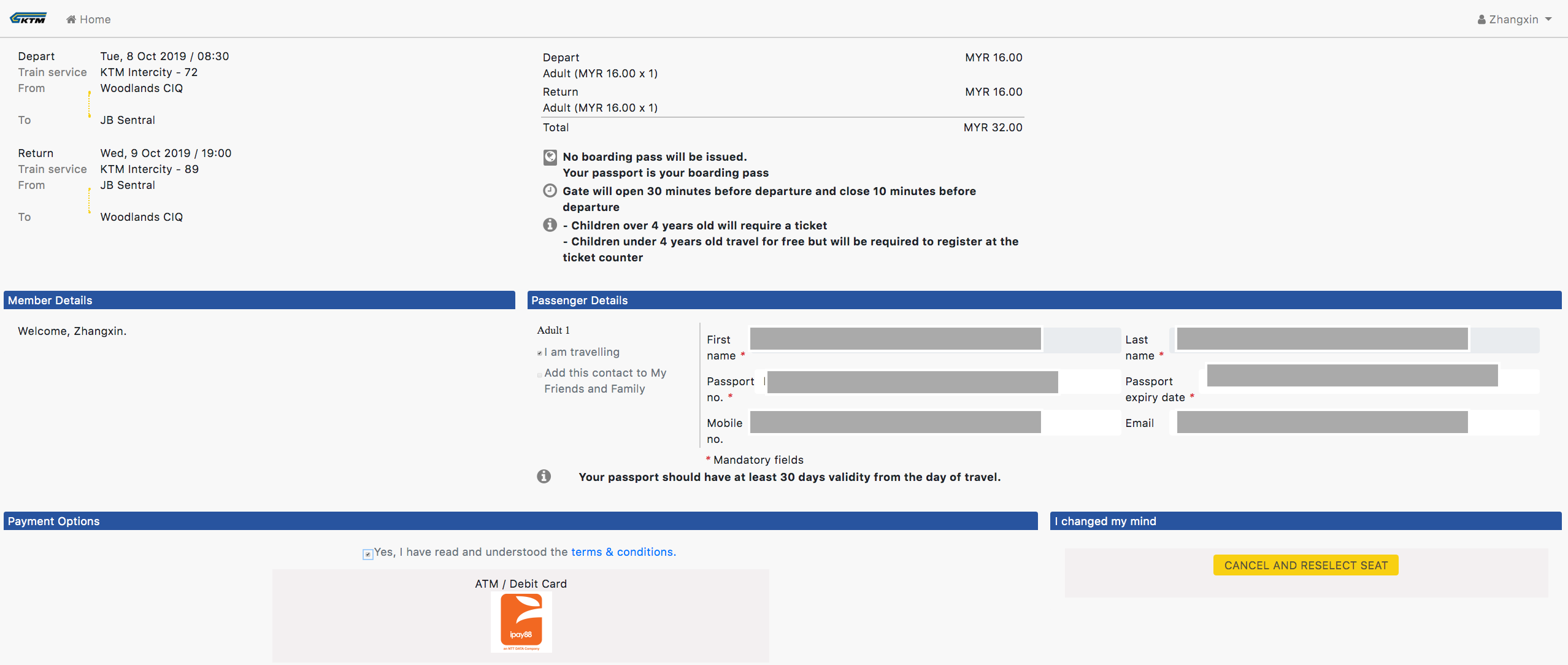 However, the new system only accepts payments from Malaysian internet banking and debit cards for now. This means you will need a Malaysian bank account in order to purchase the tickets.
This includes banks which have a Singapore branch, such as OCBC and UOB banks.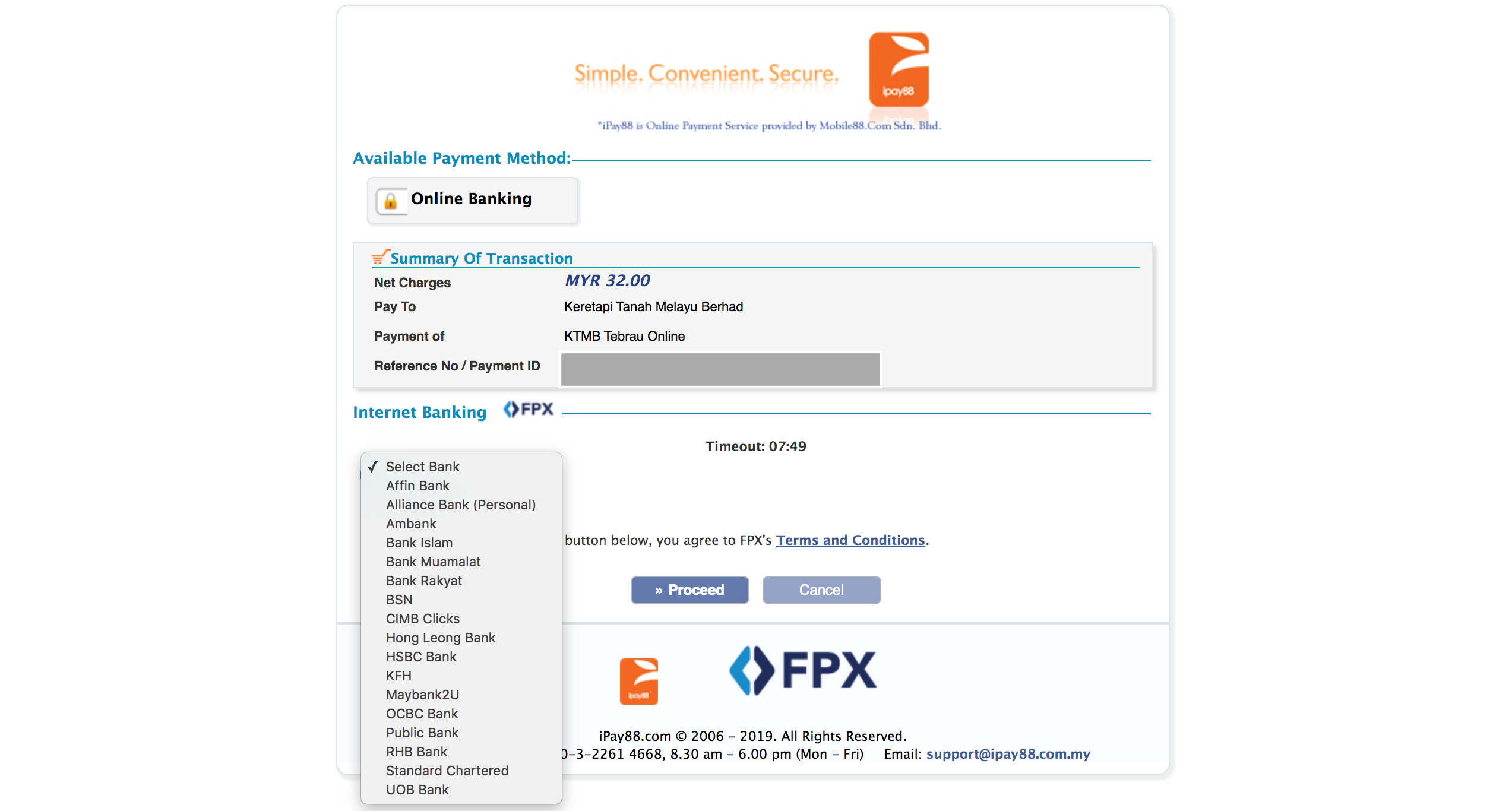 If you're a concerned traveller, KTM Berhad has clarified that this payment system is only temporary as they are in the midst of a system migration.
In reply to a comment on Facebook, KTM Berhad implied that they will add other payment modes in time to come.
KTM Berhad also added that one can still purchase tickets from the KTMB ticketing counter at Woodlands:
Top photo via KTM Berhad
If you like what you read, follow us on Facebook, Instagram, Twitter and Telegram to get the latest updates.