Students were left in tears after sitting for the 2019 PSLE mathematics paper on Sep. 27, according to a Straits Times report.
And following strong criticism from parents, three tough questions from the paper have been circulated online.
The "exceptionally difficult" questions
The paper was one-and-a-half hours long, comprising five short-answer questions and 12 long-answer questions.
Parents that ST spoke to claimed that some questions from the Paper 2 exam were "exceptionally difficult".
One of the questions tested the students' application of calculating percentages, while another required students to figure out a pattern in a set of triangles.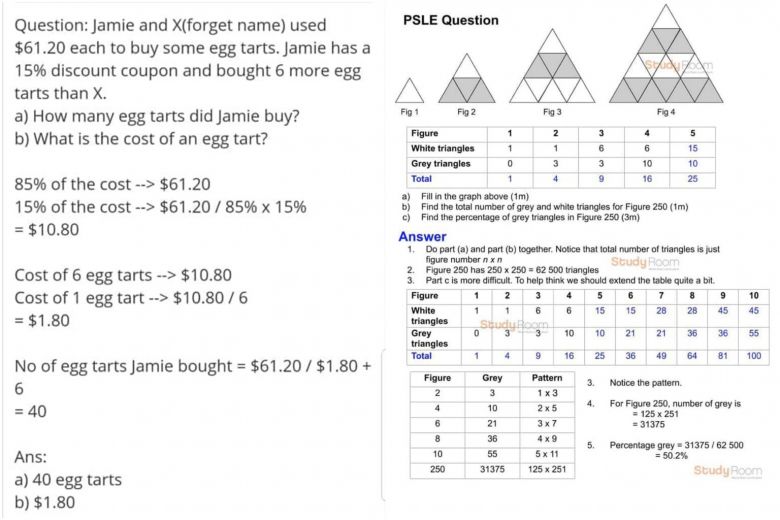 The third question that spread online required students to find the diameter of a circle from a set of semi-circles and measurements.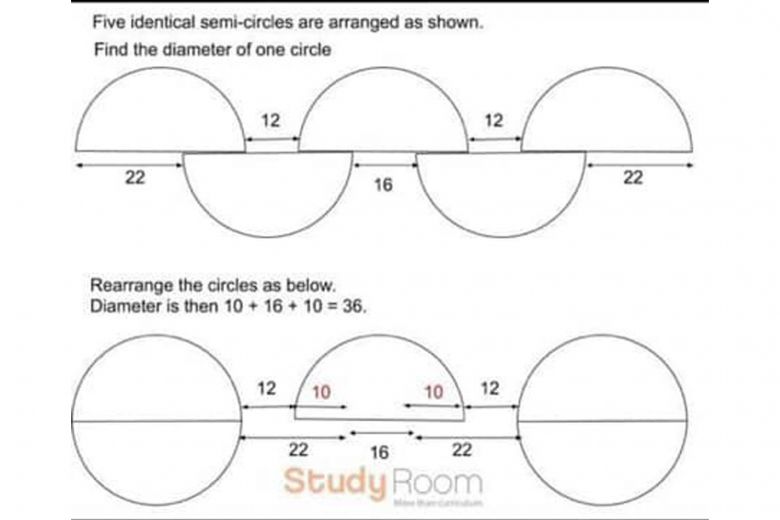 Letter to Education Minister
On Sep. 29, one parent wrote a Facebook post addressed to Education Minister Ong Ye Kung.
Serene Eng-Yeo, a mother of a Primary 6 boy, said that her son was left "crushed and defeated" by the math questions.
She questioned the point of "making the paper so tough":
"What is the point of making the paper so tough? Can MOE explain the rationale behind this ? The ministry would need to convince your stakeholders that this paper is comparable in terms of standards to past years of PSLE."
She also highlighted how academic pressure contributes to mental health issues in Singapore's society.
Towards the end of her post, she said:
"If mental well being of our young children is what we care about, there are many ways to build resilience and train their mental toughness, don't test them beyond what their young minds can take in a high stakes exam paper. (This is) from a parent who is fiercely protective of her children's mental well being."
Current Deputy Prime Minister and former education minister Heng Swee Keat commented on challenging PSLE questions in 2013, saying that the tough questions were crafted differently to guide the students' thinking.
Questions are actually manageable
The Singapore Examinations and Assessment Board (SEAB) told ST that the questions in the math paper are based on topics within the syllabus, and are intended to "assess students' ability to understand and apply concepts".
There will be a balance of basic, average and challenging questions for each national examination.
This is to ensure that the overall standard of the paper is maintained each year to cater to a wide range of student abilities.
Wallace Wong, co-founder of tuition centre Study Room, also told ST:
"The questions do not involve super abstract concepts or very technical mathematical skills, like a deep proficiency in algebra skills."
He said that students only require patience and the ability to stay calm in the exam hall to try different methods of visualising and solving a question.
Top photo via Study Room.
If you like what you read, follow us on Facebook, Instagram, Twitter and Telegram to get the latest updates.