[UPDATE on Nov. 4 2019: Adding statement from ECDA]
A woman has taken to Facebook to claim that her three-year-old son was abused by his preschool teacher at Sunflower Preschool in Bedok Reservoir.
The woman, who goes by the name Mickie Sae, uploaded a Facebook post on Wednesday (Oct. 30) that disclosed details of the alleged abuse.
Bruises, nail marks and scratches on his body
In her post,, apparently translated from Thai, Sae said she would find her son Eden, whom she said is a Singapore citizen, with bruises, nail marks and scratches on his body every three to four days.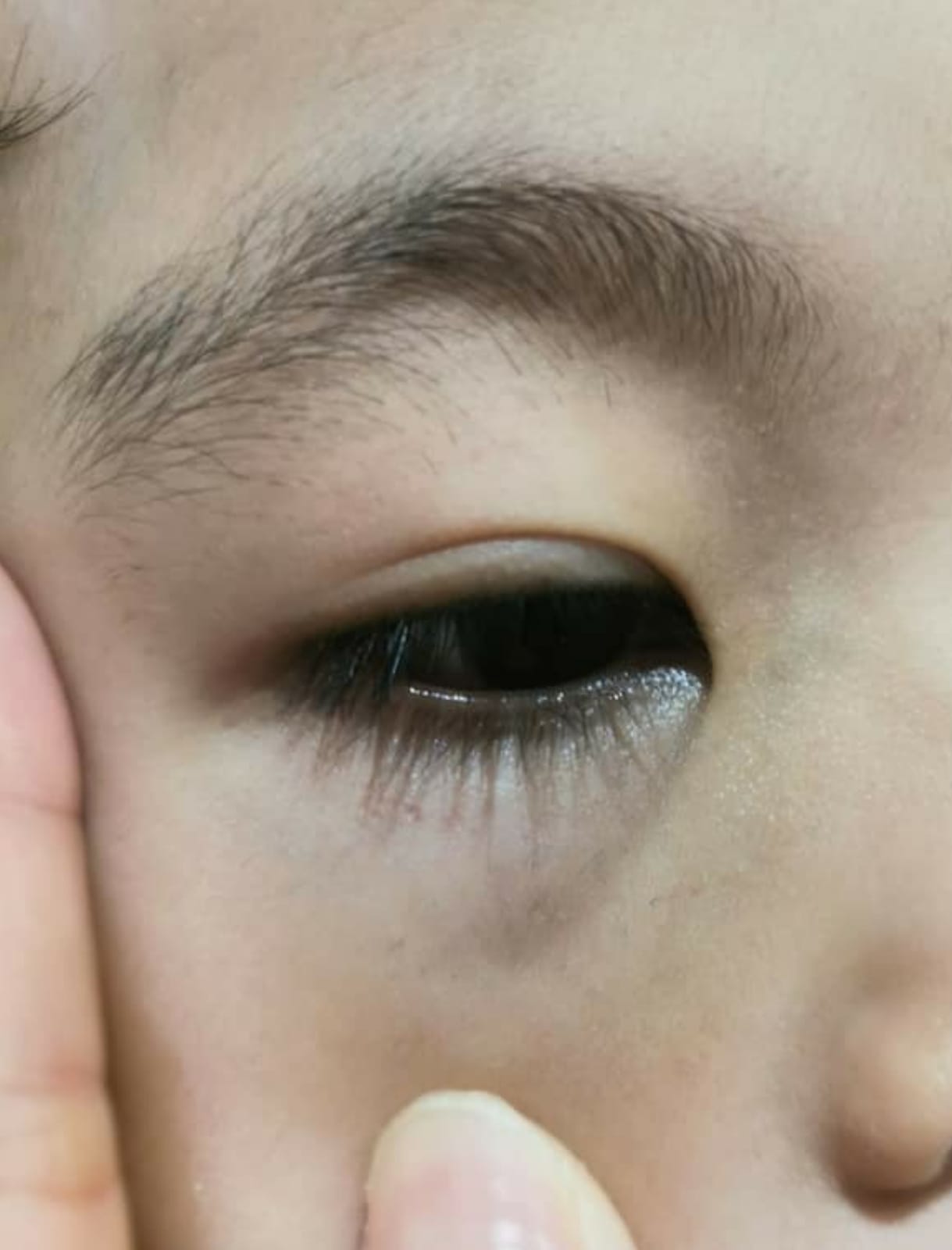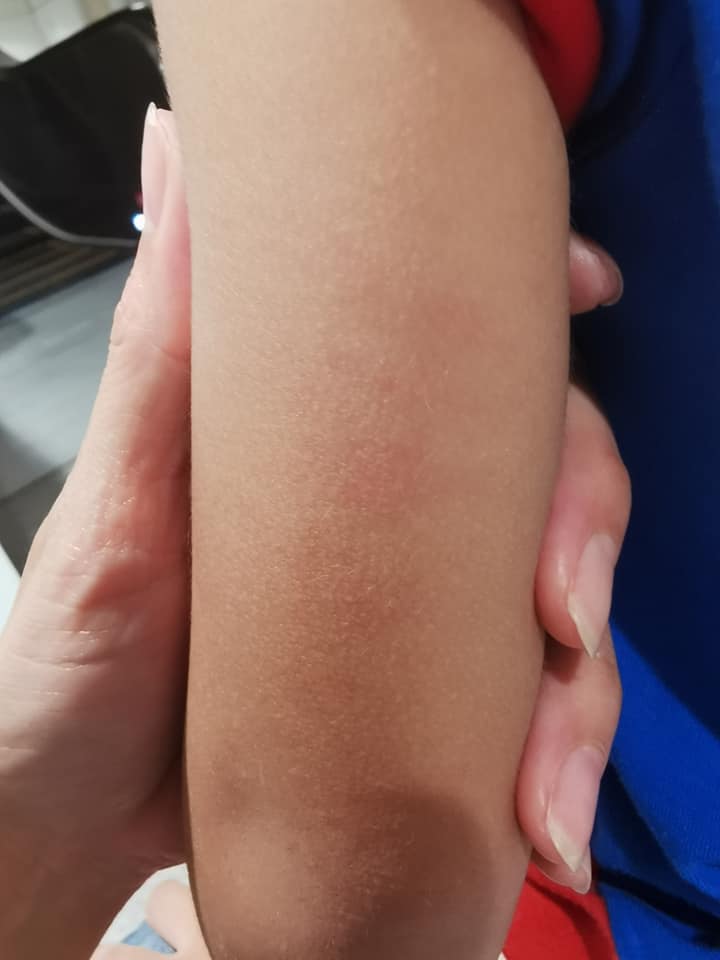 The most recent one was a bruise around his neck that she described to have "thick and deep traces":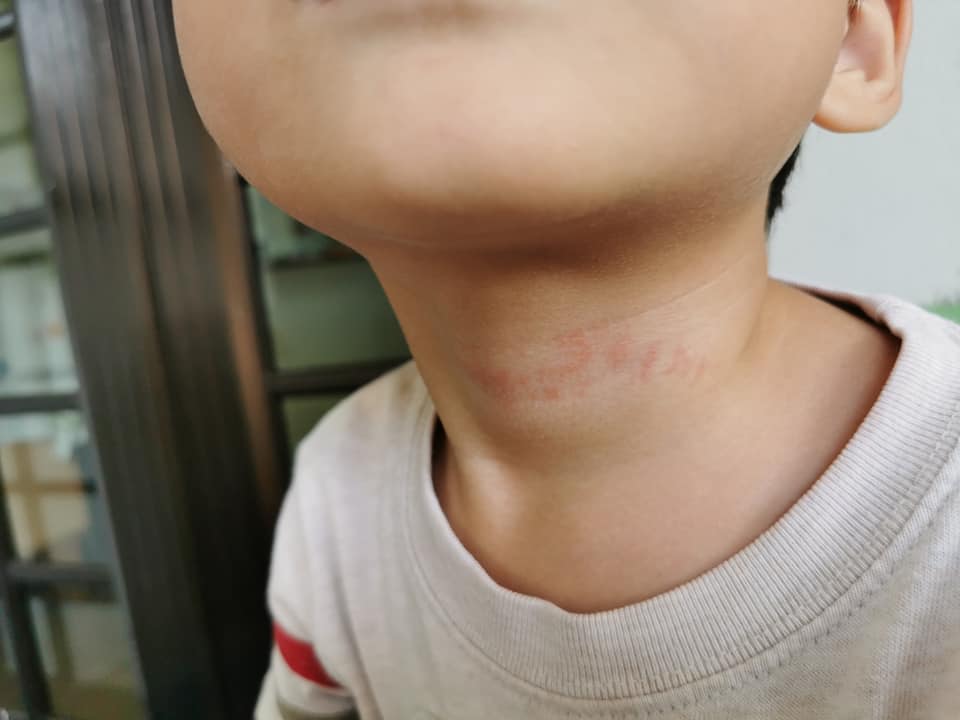 Sae wrote that the bruise looked like it came from a rope, and it did not heal, she claimed, even after a week.
Teacher said it was an allergic reaction
Sae wrote that she apparently visited the teachers who supervised her son's class to ask about the bruises and marks on her son's body.
One of the teachers suggested that her son could have had an allergic reaction.
So Sae brought her son to see a doctor.
"I took my son to the doctor and checked on the day of the incident.

The doctor gave the report that my child was not allergic, but if being pulled by something like a rope or causing a mark around the neck (sic)."
After the doctor's appointment, Sae called the preschool's principal, asking to view CCTV footage, but she said nothing came out of the request.
Made police report in August 2019
Sae then lodged a police report in August, noting that it was only then that the principal claimed that the CCTV on the day of the incident was broken and not turned on.
She added that there have been no updates on the case in the months since then.
She did not appear to mention when she started sending her child to the preschool, or when she first started noticing her son's bruises and injuries, but she said by October, it had been "four months" since she first contacted the school about this.
Preschool responds
In response to queries from Mothership, a spokesperson for Sunflower Childcare issued the following statement:
"We refer to the FB posts by Ms Mickie Sae. This issue was brought to our attention as well as that of ECDA and SPF in late July and early August 2019.

The school had fully cooperated in the investigations conducted by both ECDA and SPF.

After a thorough investigation, ECDA stated that it did not find any substantial evidence to suggest that there was child mismanagement in this incident.

ECDA will take necessary actions pending further development from the SPF's investigations outcome.

As for the SPF, we have yet to receive any update as the investigation still ongoing.

We would like to take this opportunity to assure Ms Mickie Sae that at Sunflower Childcare, we take a very serious stance on this incident.

We have served thousands of students and their parents for the last two decades and every child's wellbeing is of utmost importance to us.

We sincerely urge Ms Mickie Sae to be patient while we wait for an update from the SPF before making any more comments. Thank you."
Filed complaint with MOE and ECDA
Sae said she also filed a complaint with the Ministry of Education (MOE) and its subsidiary, the Early Childhood Development Agency (ECDA).
In response to queries from Mothership, ECDA issued the following statement:
"The safety and wellbeing of children in preschools is of utmost importance.

ECDA takes a serious view towards any case of child mismanagement.

Preschools are required to report to ECDA any incidents that have an impact on the safety of children and staff.

ECDA follows up on every alleged child mismanagement incident, such as through unannounced visits to preschools, interviews and verification of records.

Immediate actions will be taken if our findings support the allegation.

Preschool operators are also reminded through regular briefings and circulars to ensure vigilant supervision of children, and to provide guidance and support to teachers on classroom management.

In August 2019, ECDA was alerted by the police to this incident.

The case is undergoing police investigations.

Meanwhile, ECDA is working closely with the preschool to ensure close supervision of children and provide guidance and support to the teachers in classroom management.

We note that following the incident, the preschool reminded all their staff to abide by established procedures on child guidance and behaviour management, and tightened up on monitoring."
You can read Sae's full Facebook post here: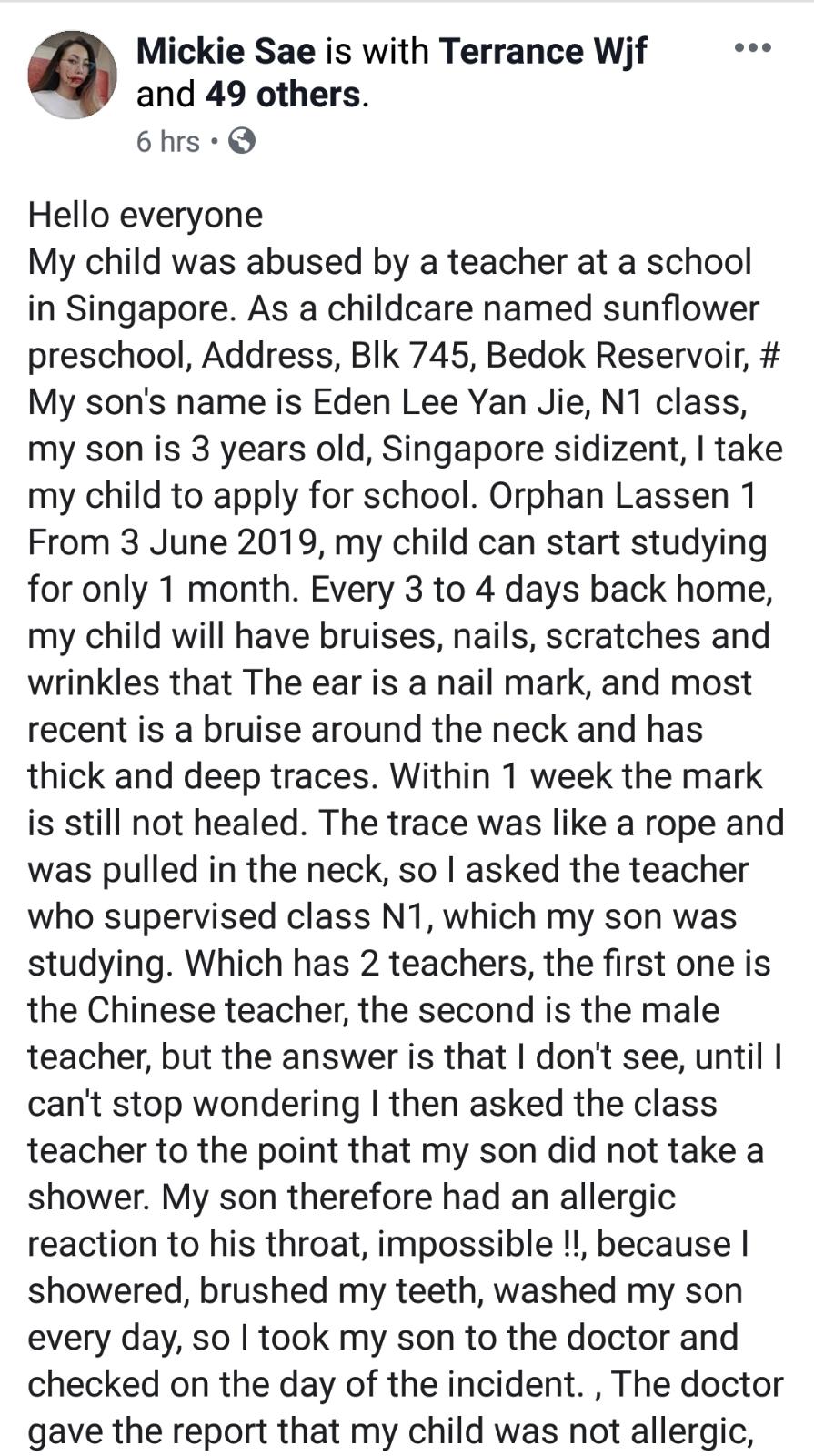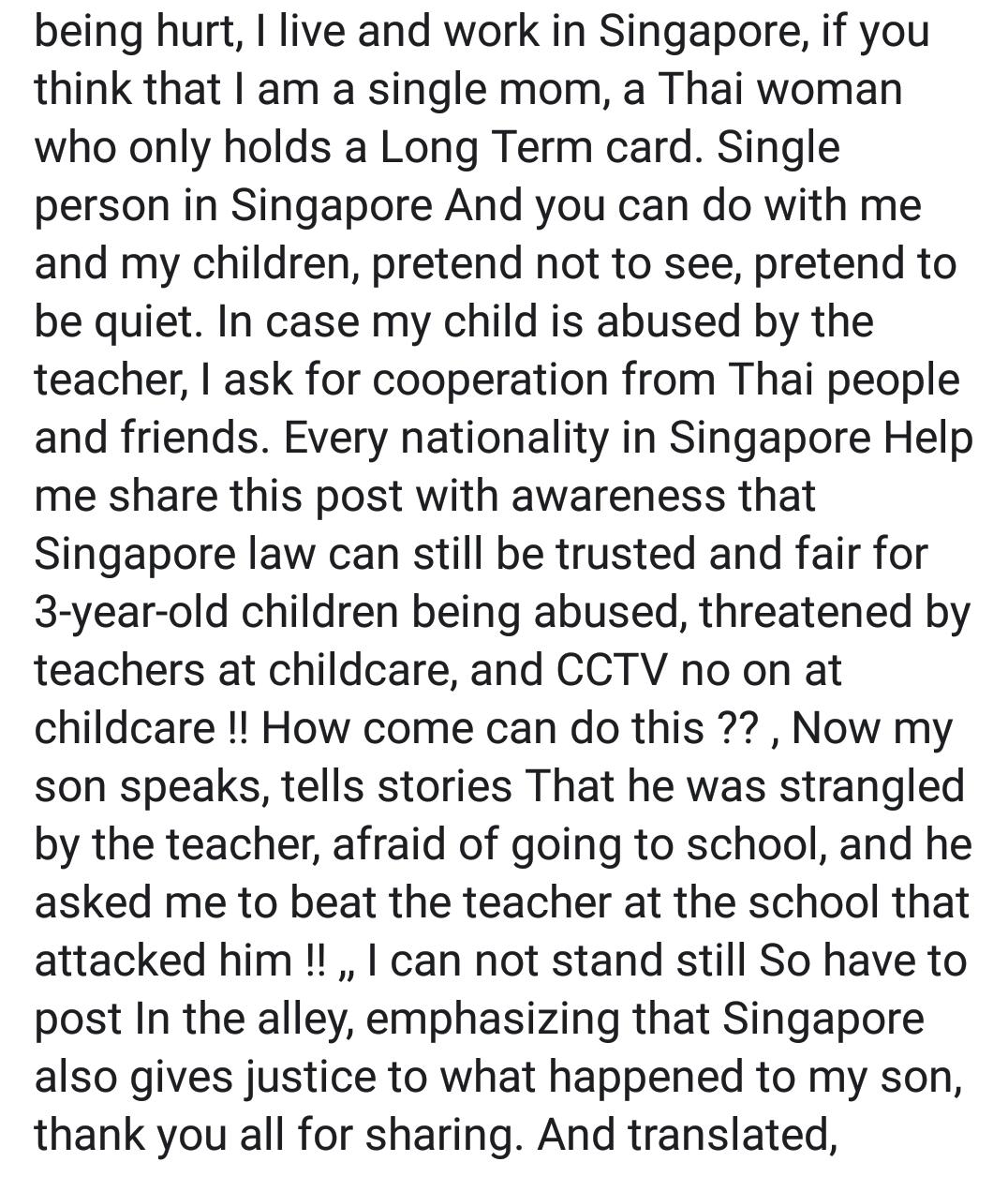 Top photos via FB/Mickie Sae.
If you like what you read, follow us on Facebook, Instagram, Twitter and Telegram to get the latest updates.