Singapore is the world's most competitive economy according to the World Economic Forum (WEF).
The updated global league table, on October 9, saw Singapore overtaking the United States and securing the number one spot.
Singapore was previously ranked second.
Here is the table by the WEF, based on the 12 assessment pillars WEF uses.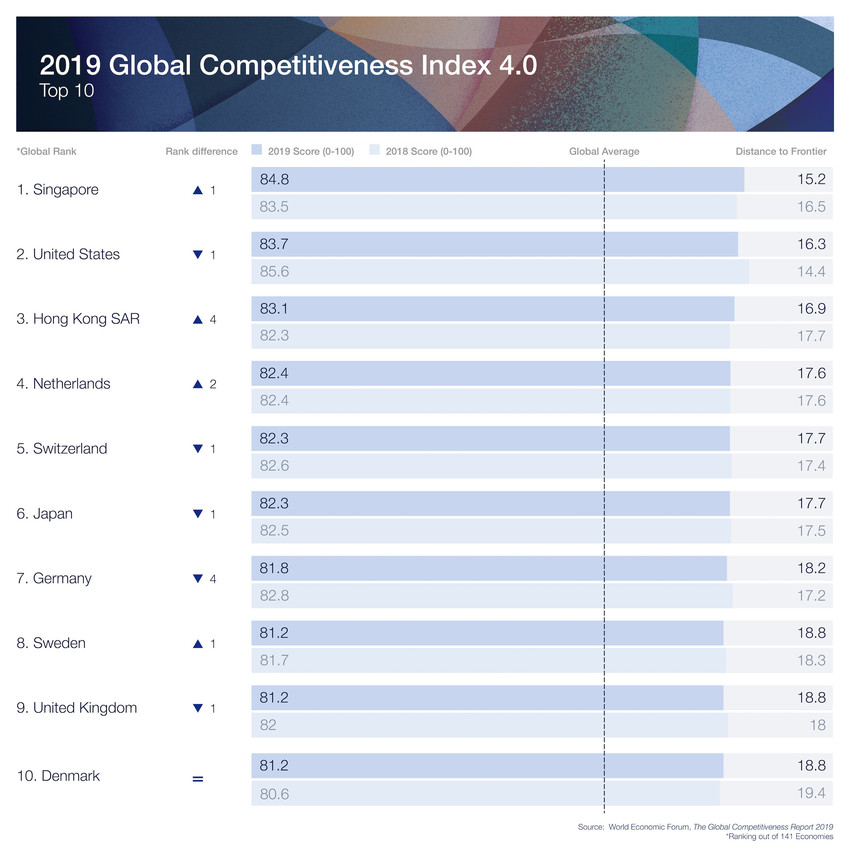 Calling Singapore the closest country to the "frontier of competitiveness", the report attributed some of that competitiveness to Singapore's high level of infrastructure, financial system, and macroeconomic stability.
According to WEF, some of the things Singapore can work on include freedom of the press, and commitment to sustainability.
"Singapore ranks 2nd (80.4) for the quality of public institutions, behind Finland, but its performance is undermined by limited checks and balances (65.9, 23rd)—Singapore notably ranks 124th on the Freedom

of the Press Index—and lack of commitment to sustainability (63.5, 66th).

Going forward, in order to become a global innovation hub, Singapore will need to promote entrepreneurship and further improve its skills base, albeit from a relatively high base (78.8, 19th)."
Hong Kong rose four spots to take the number three position, leapfrogging Japan who fell one spot to number six.
You can read the full report here.
Image from Matthew Colombo/ Getty
If you like what you read, follow us on Facebook, Instagram, Twitter and Telegram to get the latest updates.