Prime Minister Lee Hsien Loong declared that bilateral relations between Singapore and Indonesia are in "good shape", and that the relationship is "deep, multi-faceted and forward-looking".
He added that Singapore and Indonesia have achieved much together during Indonesian President Joko "Jokowi" Widodo's first term, and PM Lee look forward to sustaining this positive trajectory.
In fact, PM Lee was confident that both parties can take relations to "new heights".
PM Lee was speaking at the Istana on Tuesday, Oct. 8, at the fourth Singapore-Indonesia Leaders' Retreat between himself and Indonesian President Jokowi.
During his speech, PM Lee shared many cultural, educational and institutional exchanges that both countries are planning to continue taking part in.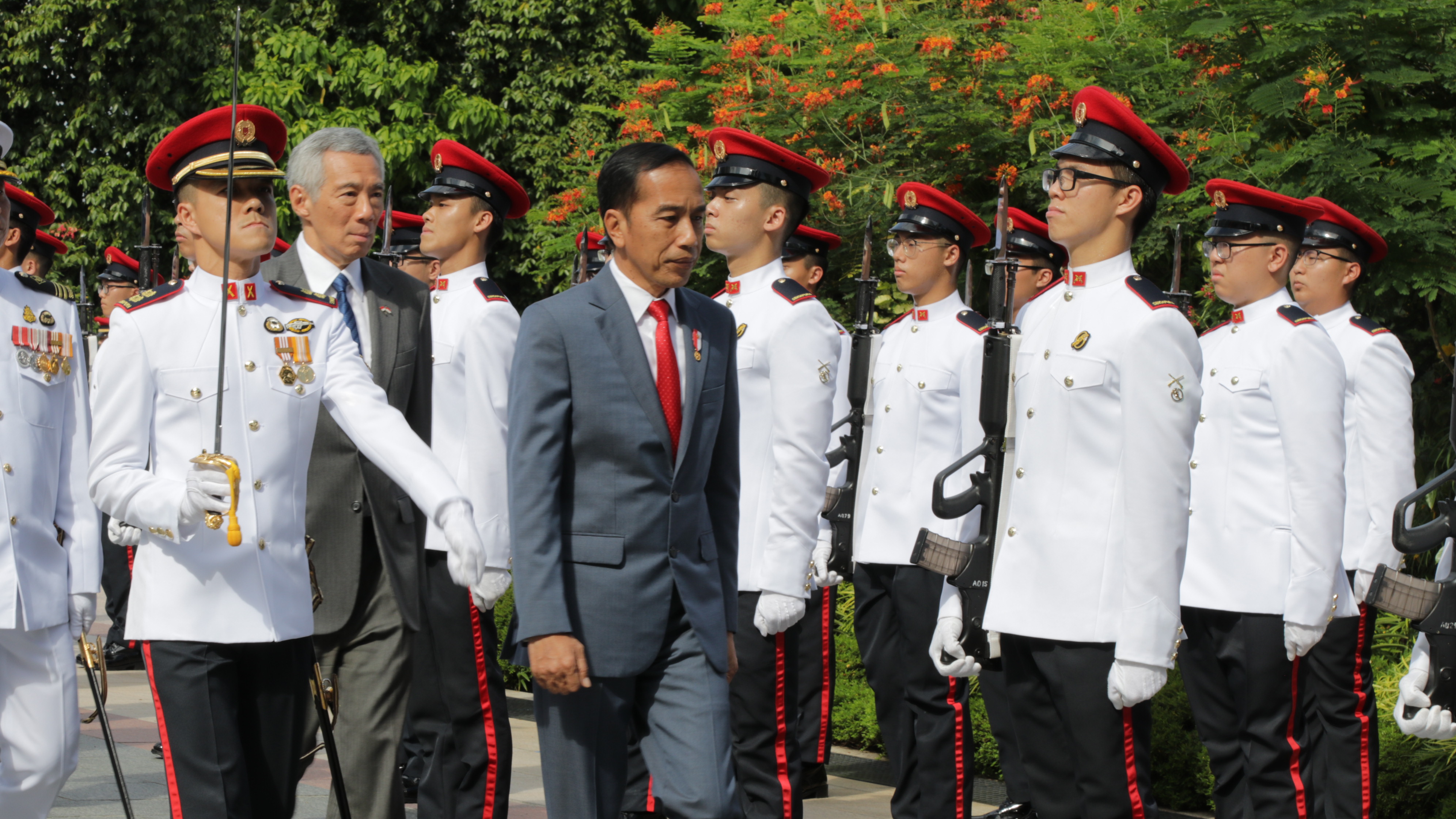 Congratulated Jokowi on his re-election
PM Lee congratulated Jokowi on his re-election.
He will be attending Jokowi's inauguration in less than two weeks, on Oct. 19.
Jokowi arrived in Singapore on Tuesday, Oct. 8, for a two-day visit.
He last visited Singapore two months ago for the country's Bicentennial National Day Parade.
Both leaders had a "very good four-eye meeting" (meeting with no other ministers present) where they took stock of their bilateral cooperation, said PM Lee.
Strong economic relations
He noted that economic ties between Singapore and Indonesia are strong, and have steadily expanded over the years, with growing cooperation in trade, investments and tourism.
Singapore has been Indonesia's largest investor since 2014, with realised investments reaching US$9.2 billion (S$12.7 billion) in 2018.
Both leaders also reviewed and welcomed the progress made on flagship bilateral investment projects.
For instance, the Kendal Industrial Park (KIP) in Central Java had attracted almost 60 tenants and over US$800 million (S$1.1 billion) of investments since it was jointly opened by the two leaders at the 2016 Leaders' Retreat.
About 7,000 jobs are estimated to be created, PM Lee added.
A new polytechnic was also set up in the KIP this year to provide training for the local workforce.
Both leaders agreed that the KIP's designation as a Special Economic Zone would further enhance its competitiveness and attractiveness to businesses and investor.
Both countries are also looking to strengthen the flow of trade and investments between them.
A "key piece" is their Bilateral Investment Treaty that they signed at last year's Leaders' Retreat, which PM Lee said he hoped Indonesia will "ratify soon".
Another important step, he said, is to update their bilateral Avoidance of Double Taxation Agreement, which was introduced almost 30 years ago.
Robust tourism relations
PM Lee also pointed out that both countries have been consistently among each other's largest sources of tourist arrivals.
About 1.8 million visitors arrived in Indonesia from Singapore in 2018, and over 3 million visitors arrived in Singapore from Indonesia in the same year.
PM Lee also added that cruise tourism cooperation has been "cruising along well".
New cruise itineraries have also been developed since the last Leaders' Retreat, making it easier for visitors to visit Bintan, Surabaya, and Bali.
In addition, the Fly-Ferry Initiative launched in May this year enabled a relatively more seamless transit for passengers arriving in Changi Airport to go to Batam and Bintan, PM Lee said.
Strong military relations
Both leaders also discussed security ties, and welcomed the strong and long-standing military relations between the two countries.
Discussions on airspace management & military training
In addition, PM Lee and Jokowi agreed that their good relationship enables both countries to discuss long-standing issues in "an open and constructive manner".
Two such issues were airspace management, and military training in accordance with UNCLOS (United Nations Convention on the Law of the Sea).
Both countries welcomed the agreed framework for discussions, which laid out the core principles and considerations that discussions will be based on.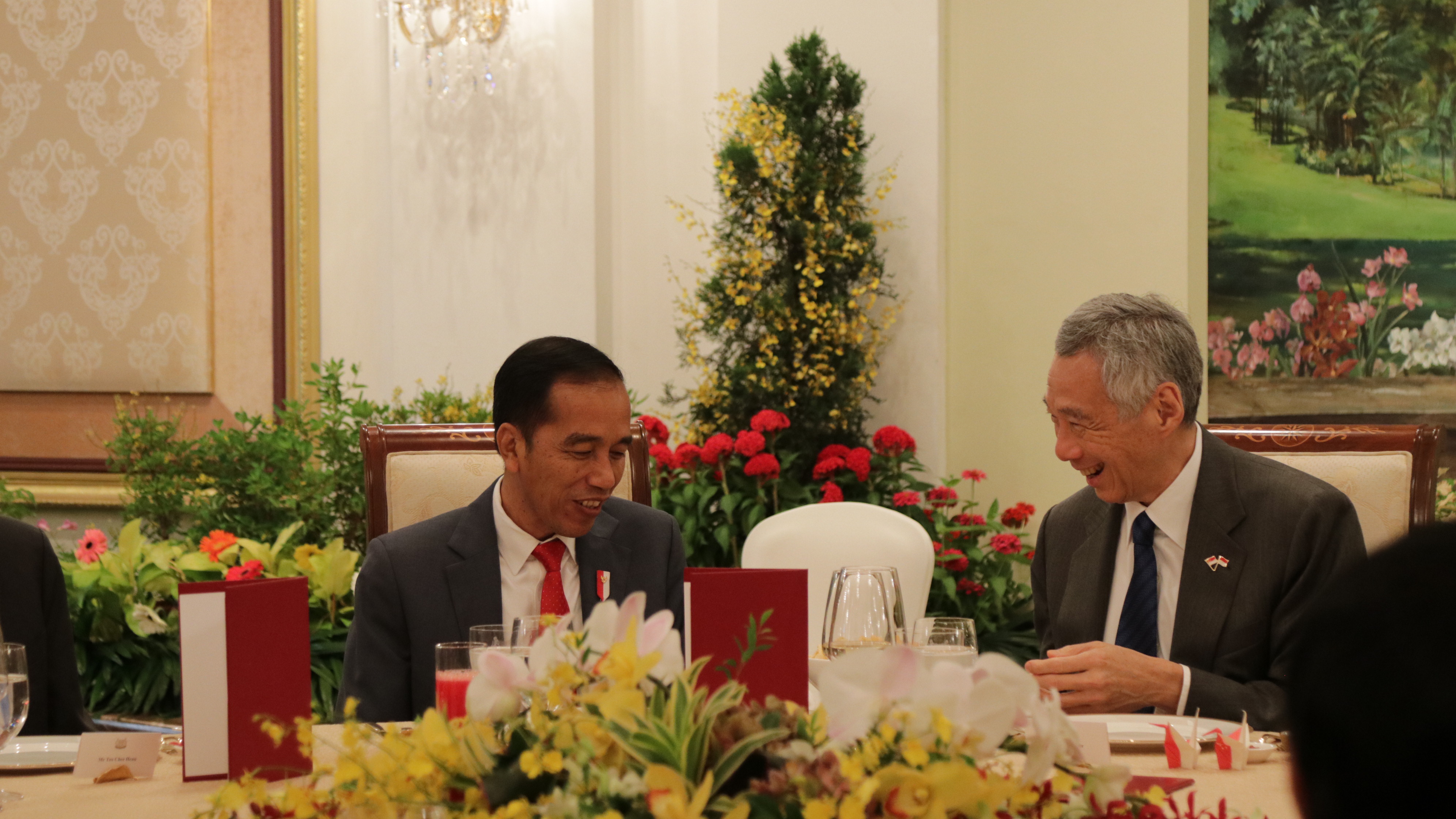 The framework acknowledges that the core interests and rights of both countries must be recognised and respected, PM Lee said.
Both countries will go on to negotiate agreements on these two issues that are "durable and for the long haul".
The framework, which provides a sound and comprehensive basis to work out solutions to these issues, was the result of months of discussions between ministers and officials from both sides, he added.
Two MOUs signed
Both leaders also witnessed the signing of a memorandum of understanding (MOU) between the two countries on Electronic Data Exchange to Facilitate and Secure Trade.
The agreement would facilitate the linkup between the National Single Windows of both countries, which will bring about a seamless, paperless and secure business environment that will benefit cross-border trade between both countries.
In addition, PM Lee and Jokowi witnessed the signing of an MOU on Archives Cooperation between the National Archives of Singapore and the National Archives of Indonesia.
This will deepen mutual understanding of the history, culture and heritage of both countries, helping in stronger people-to-people ties, which will ultimately strengthen the foundation for stronger bilateral relations.
Top image by Rachel Ng
If you like what you read, follow us on Facebook, Instagram, Twitter and Telegram to get the latest updates.