A horse was captured on camera running back towards its burning stable, and then going back to safety with its herd after meeting them along the way.
The incident took place on Wednesday, Oct. 30, along Tierra Rejada Road in the city of Simi Valley in Southern California, the United States.
Lone horse running back towards fire
The black horse was first seen in the video going towards the fire despite firemen and ranchers going in the opposite direction.
Incredible video of a horse going back to rescue two more horses from the fire caught by @CBSLA @joybenedict and her crew. You'll see this and more on the @CBSEveningNews with @NorahODonnell tonight and continuing on @CBSLA and @CBSNLive pic.twitter.com/2reAZhunDe

— George Whipple Jr. (@gwhipp) October 30, 2019
While the area was extremely smoked out from the fires, handlers could be seen leading another horse to safety at that time.
A rancher wearing a gas mask could also be seen trying to usher the horse to safety when he saw that it went back towards the fire, but to no avail.
The video then cut to the black horse stopping in its tracks when it ran into a brown horse and a black-coloured foal that were running away from the fire.
All three horses then ran back to safety together.
Horse might be panicking
Many netizens, thinking that the black horse had ran back to rescue its family, felt touched by its bravery.


But that was perhaps not the case.
A CBS reporter explained that horses run towards where they know is safe, which in this particular case, happens to be its stable that was on fire.
A self-proclaimed horse vet also explained in the comments that horses seek their herd mates when afraid, which was why the lone black horse probably ran back to the burning stable.
The brown horse that the black one ran into was perhaps the alpha stallion or mare, which explains why it was initially leading the foal to safety.

Commenters online were also concerned with two other horses that were seen stranded on the hill, with no handlers around to be seen.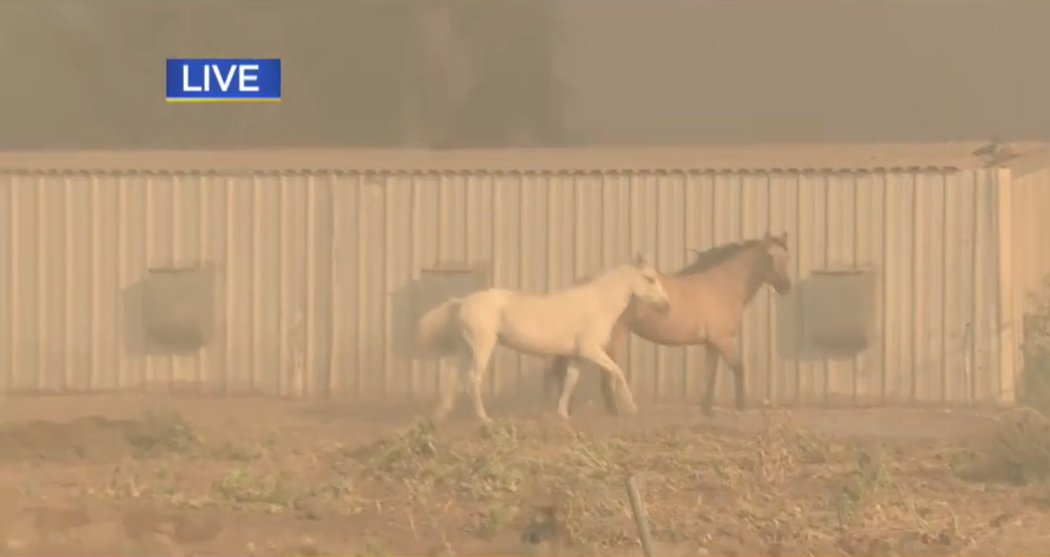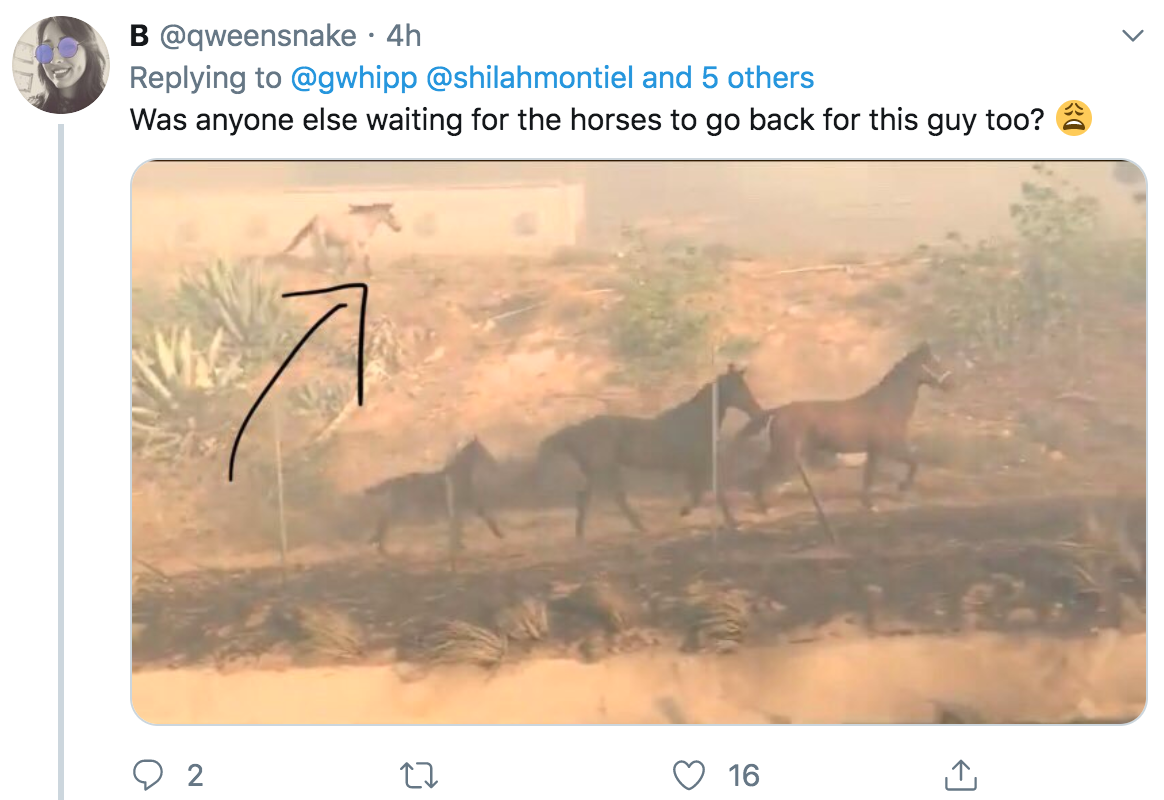 All horses safe except for one
According to CBS, all horses were eventually moved to safety except for a 28-year-old mare named Mayerwho who had to be euthanised on the spot as she broke her two front legs while she was fleeing from the fire.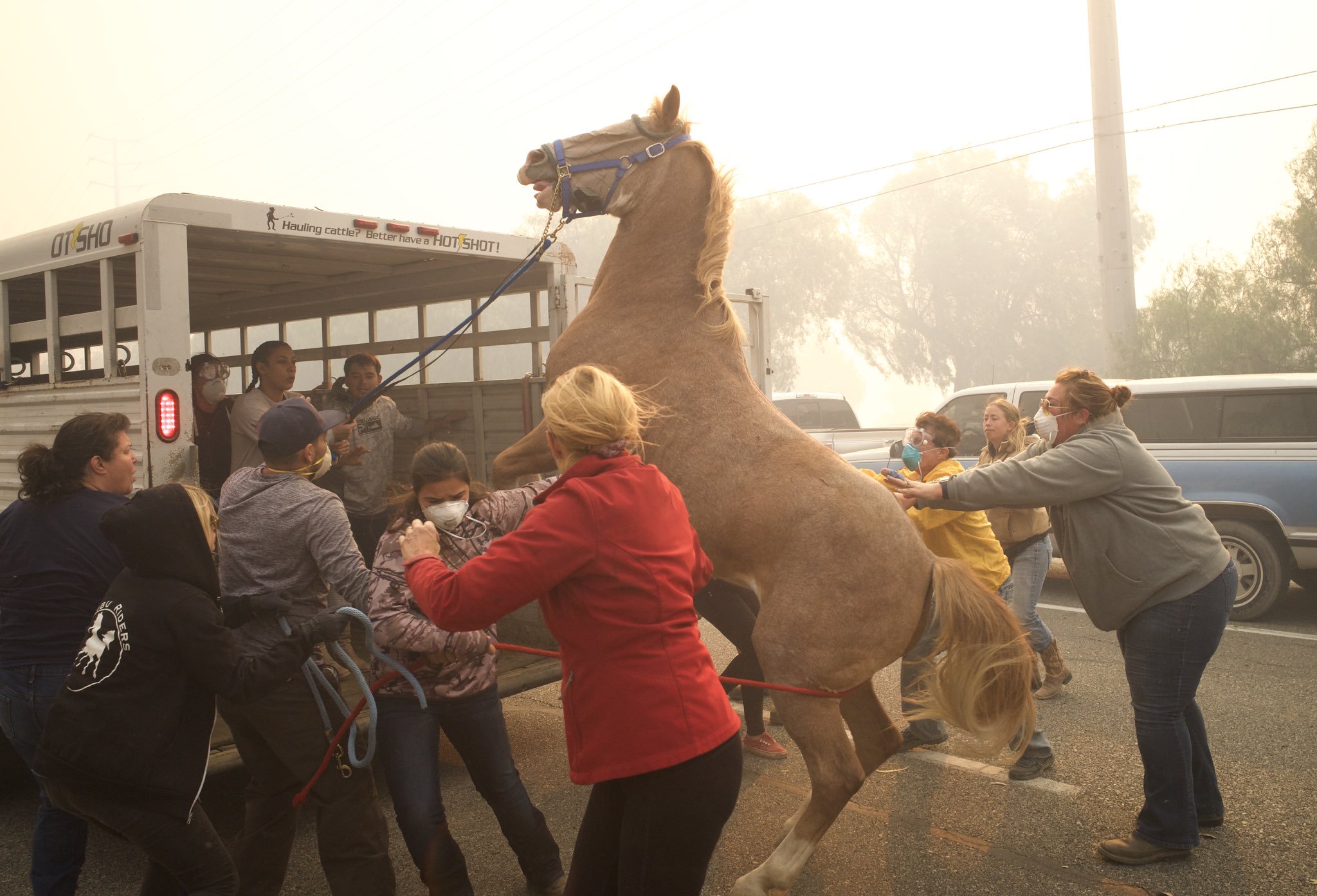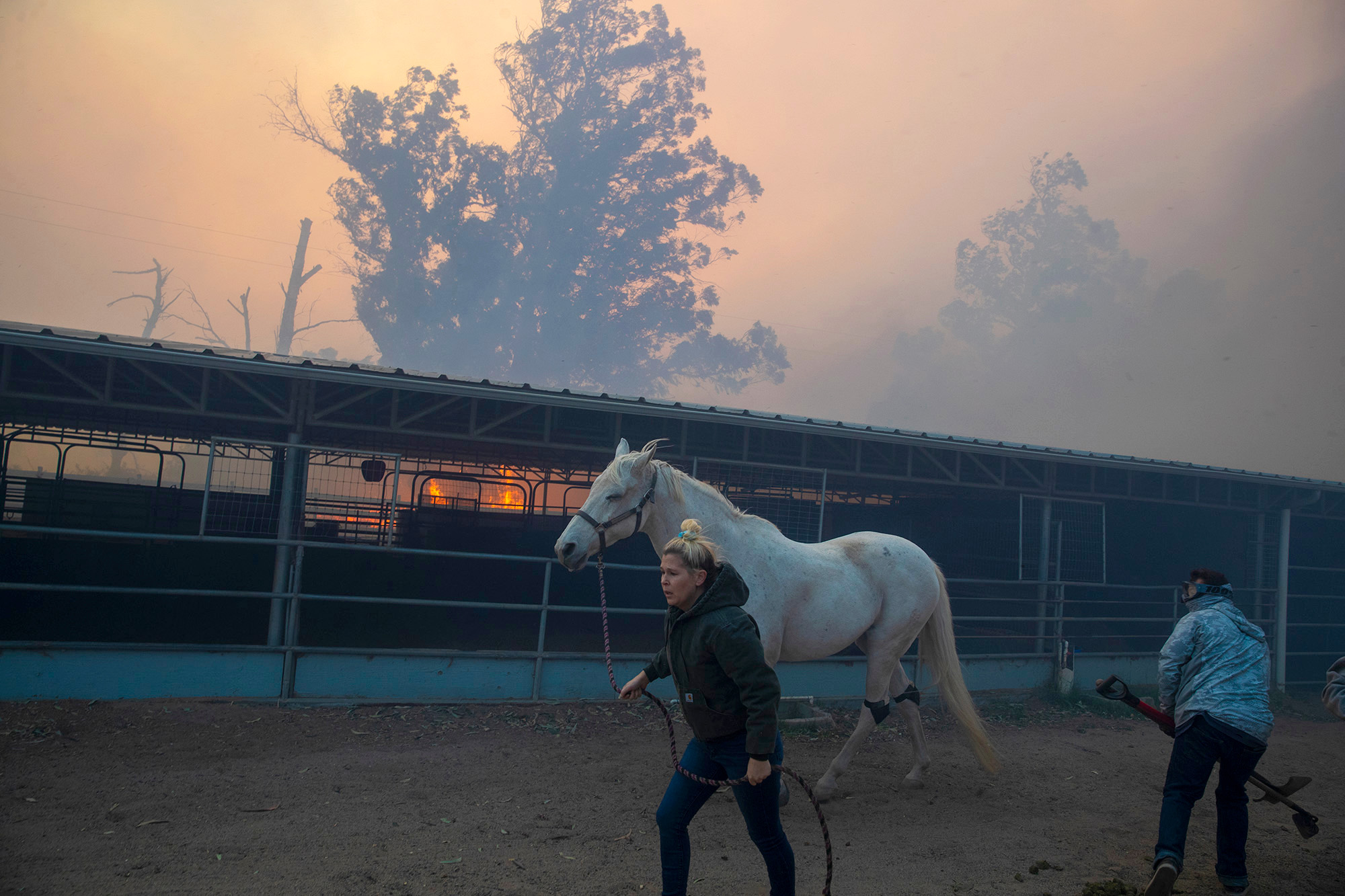 Blaze began early in the morning
The blaze at Simi Valley, named the Easy Fire, was one of several California wildfires burning in dry and windy conditions.
It first began shortly after 6am, ABC7 reported.
The fire then spread to at least 1,648 acres, or about 6.7 square kilometres.
But it stopped short of burning the Ronald Reagan Presidential Library when a hungry herd of about 500 goats helped create a firebreak around the complex by eating up the vegetation, according to CNN.
Evacuation shelters have been set up for residents, as well as both large and small animals.
Top image adapted via @gwhipp
If you like what you read, follow us on Facebook, Instagram, Twitter and Telegram to get the latest updates.