McDonald's S'pore released their themed pyjamas set on Oct. 7 to overwhelming response.
Truly, because even their app and site were overwhelmed.
But despite the torrent of complaints and unfulfilled orders, a number of customers apparently managed to purchase the loungewear sets... and promptly listed it on Carousell.
More than three times the price
The McDelivery Night In bundle originally costs S$24.90.
It consists of six-piece chicken McNuggets, four-piece McWings, and the loungewear set.
On the Carousell app, however, prices went up to a whopping S$90 for the clothes.
The average resale prices on Carousell hovered around S$50-S$60.
Here are some of the listings.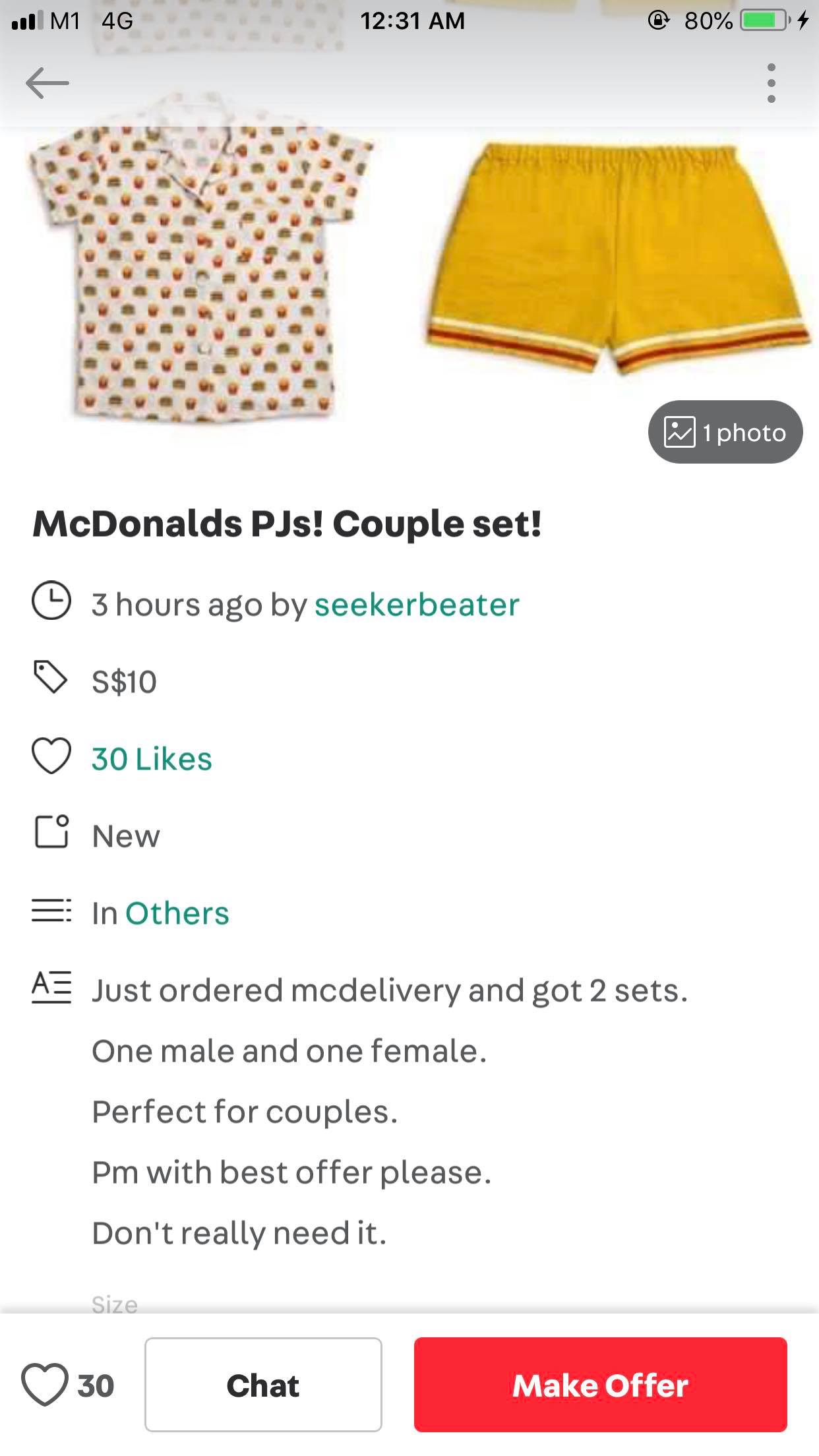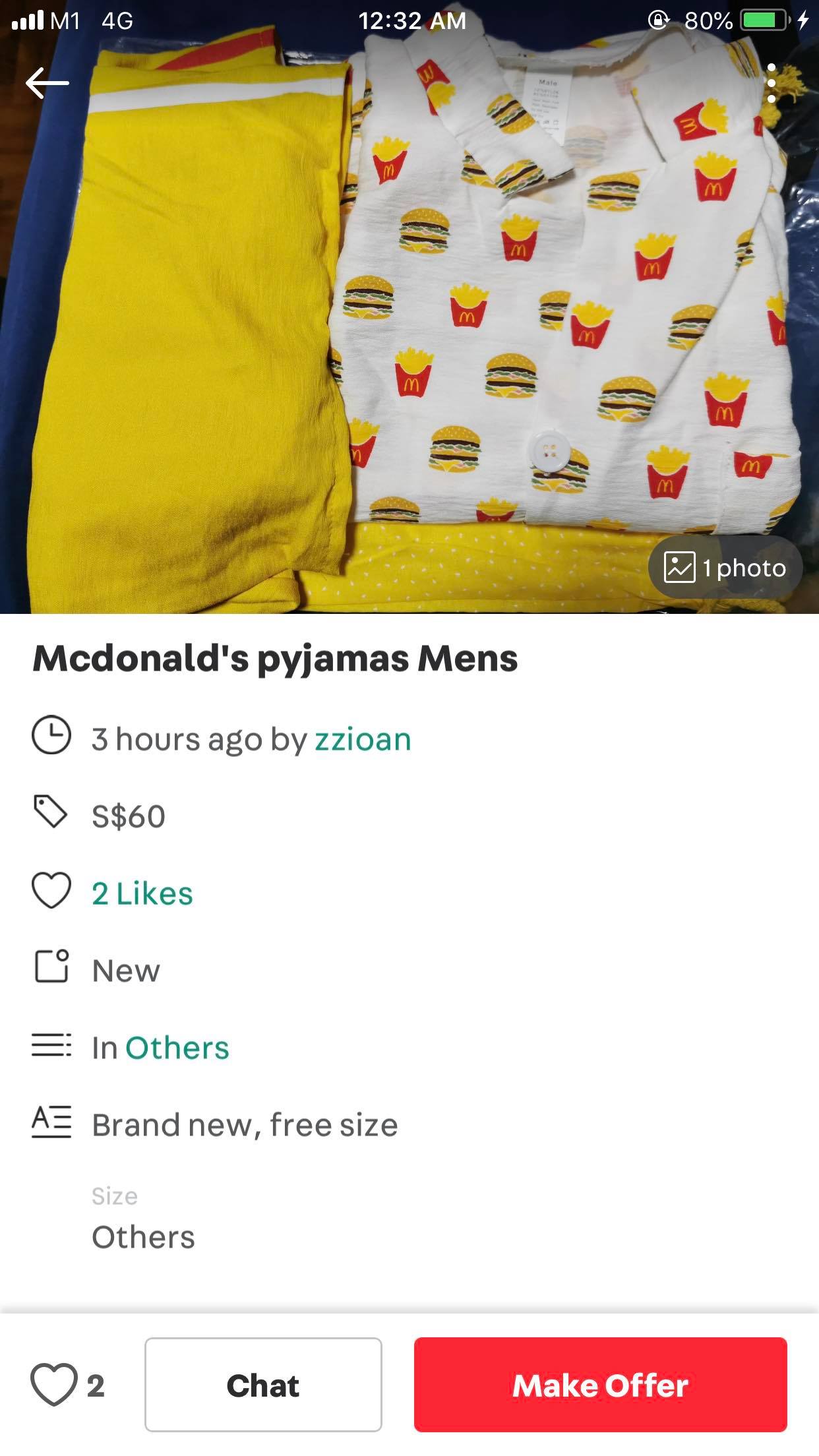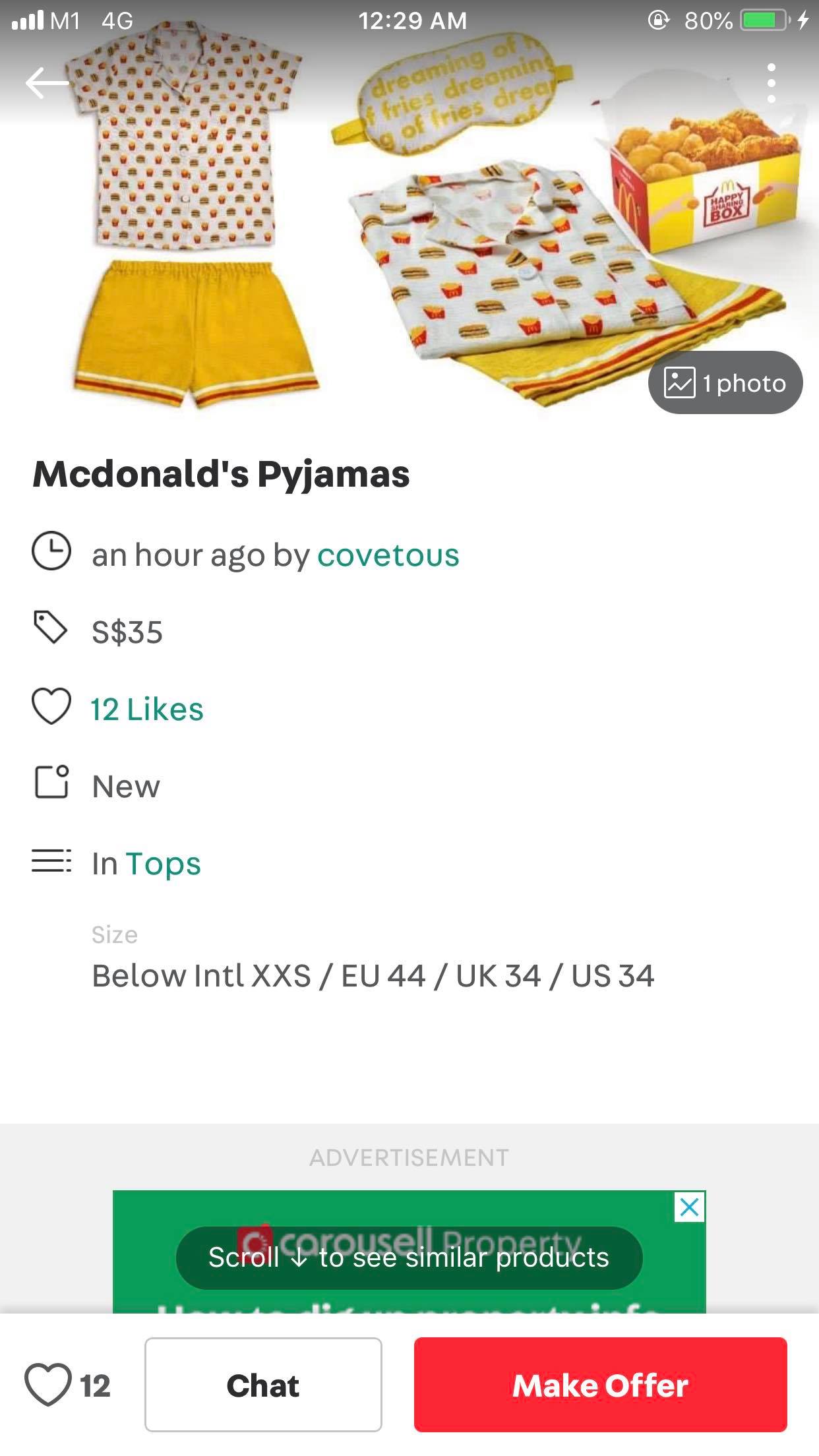 Yeah, get it before it's sold out, guys.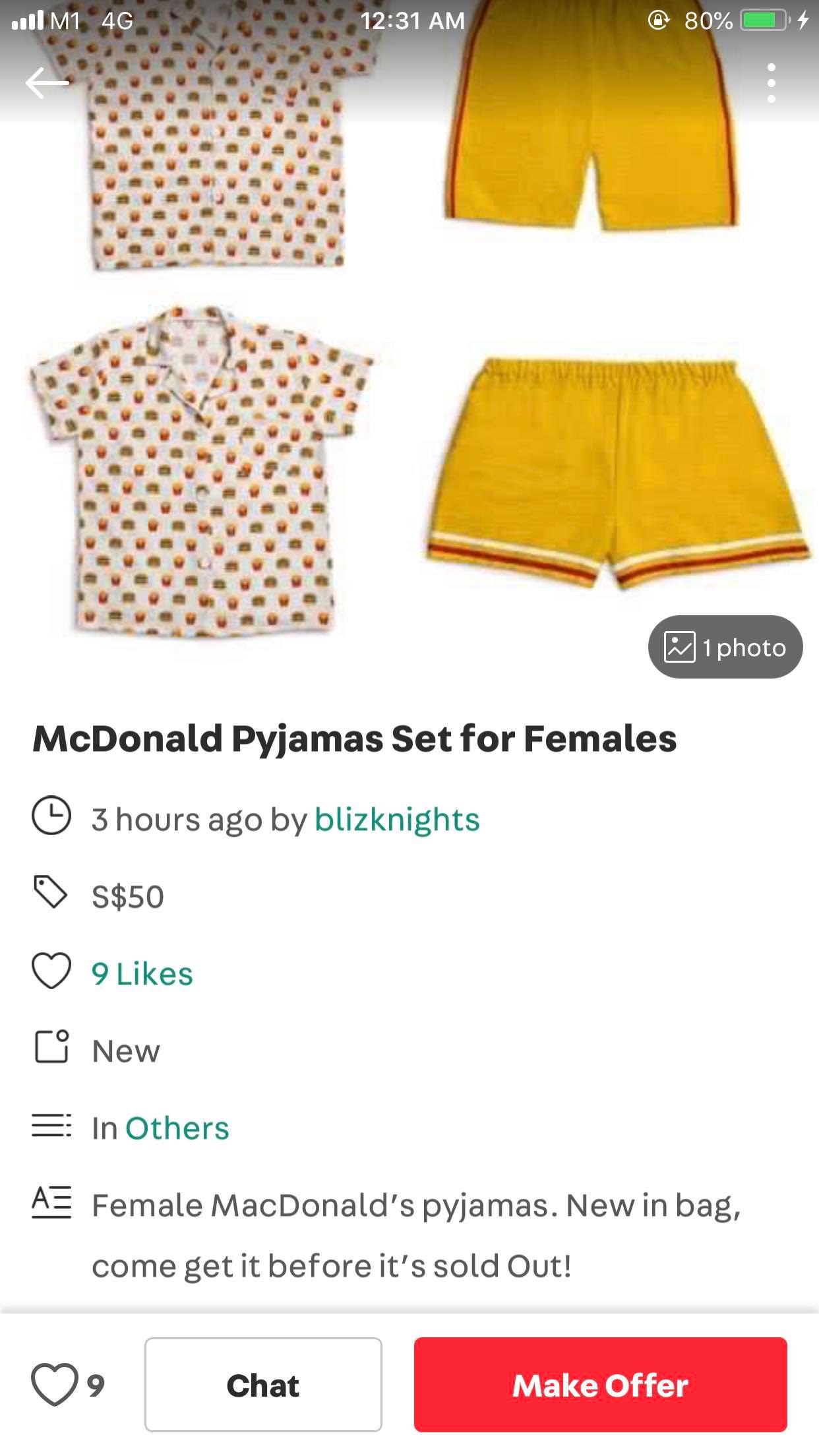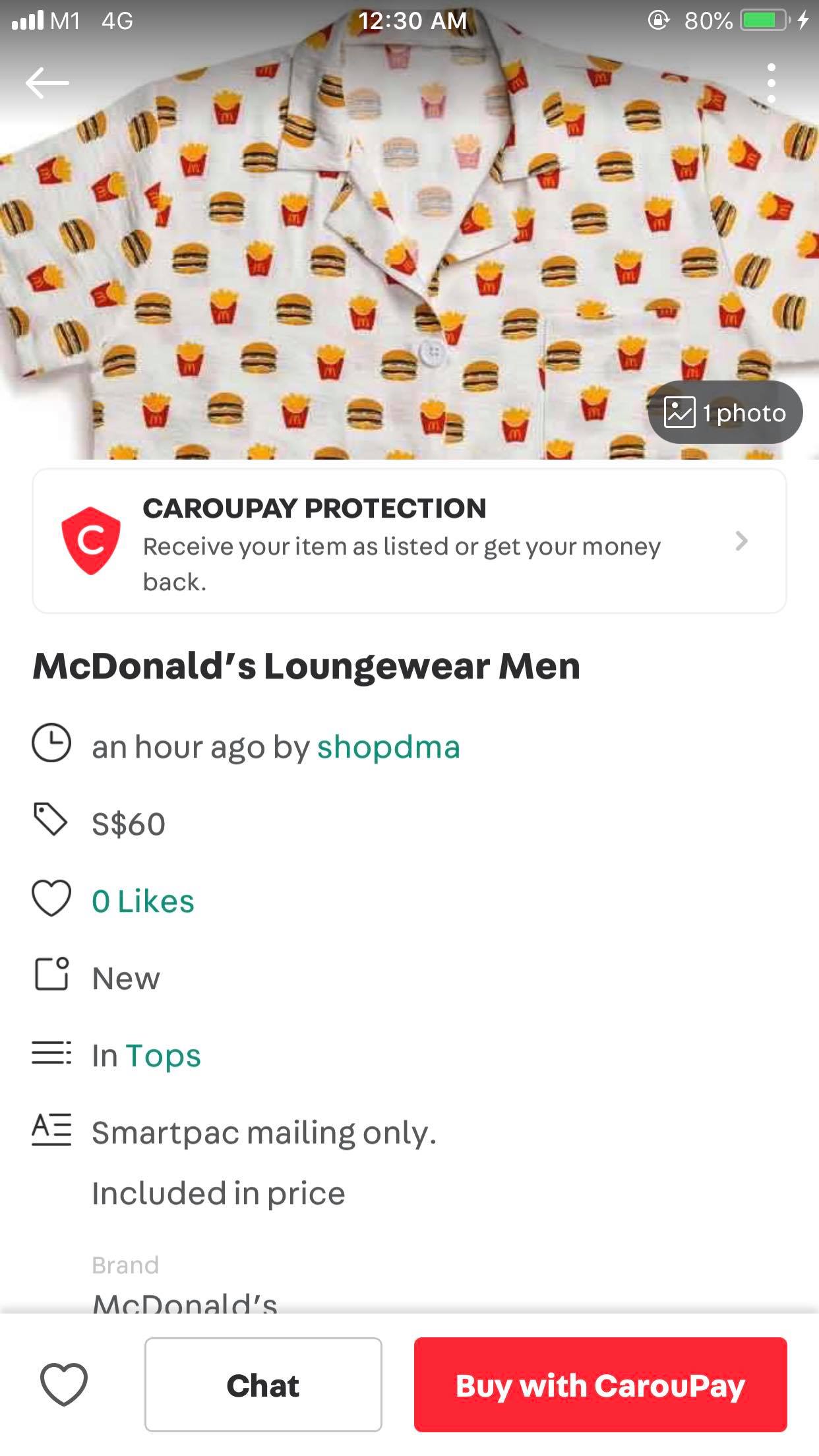 This user appears to have multiple sets, going by their description of "male and female available, chat to buy, left two sets".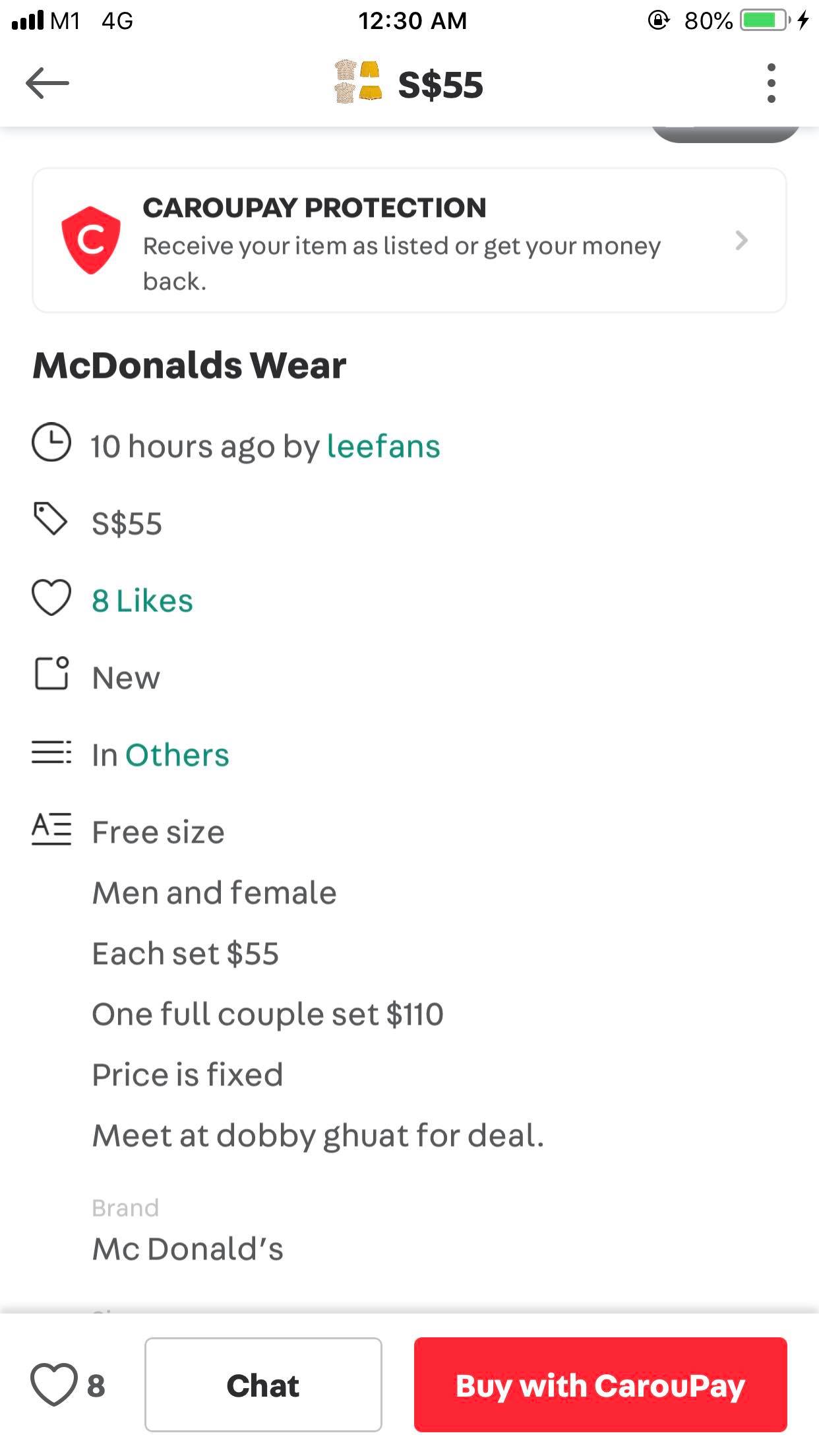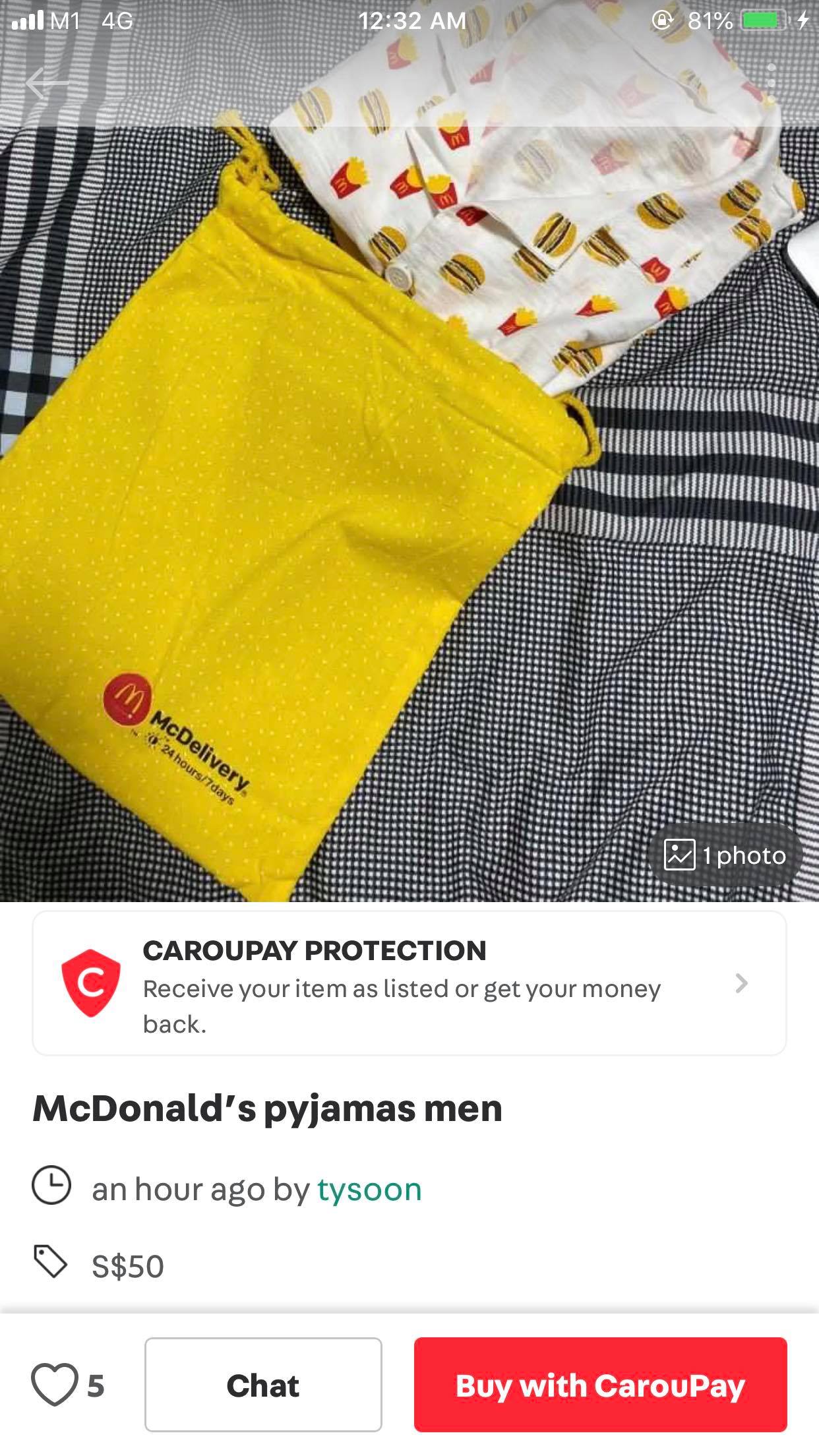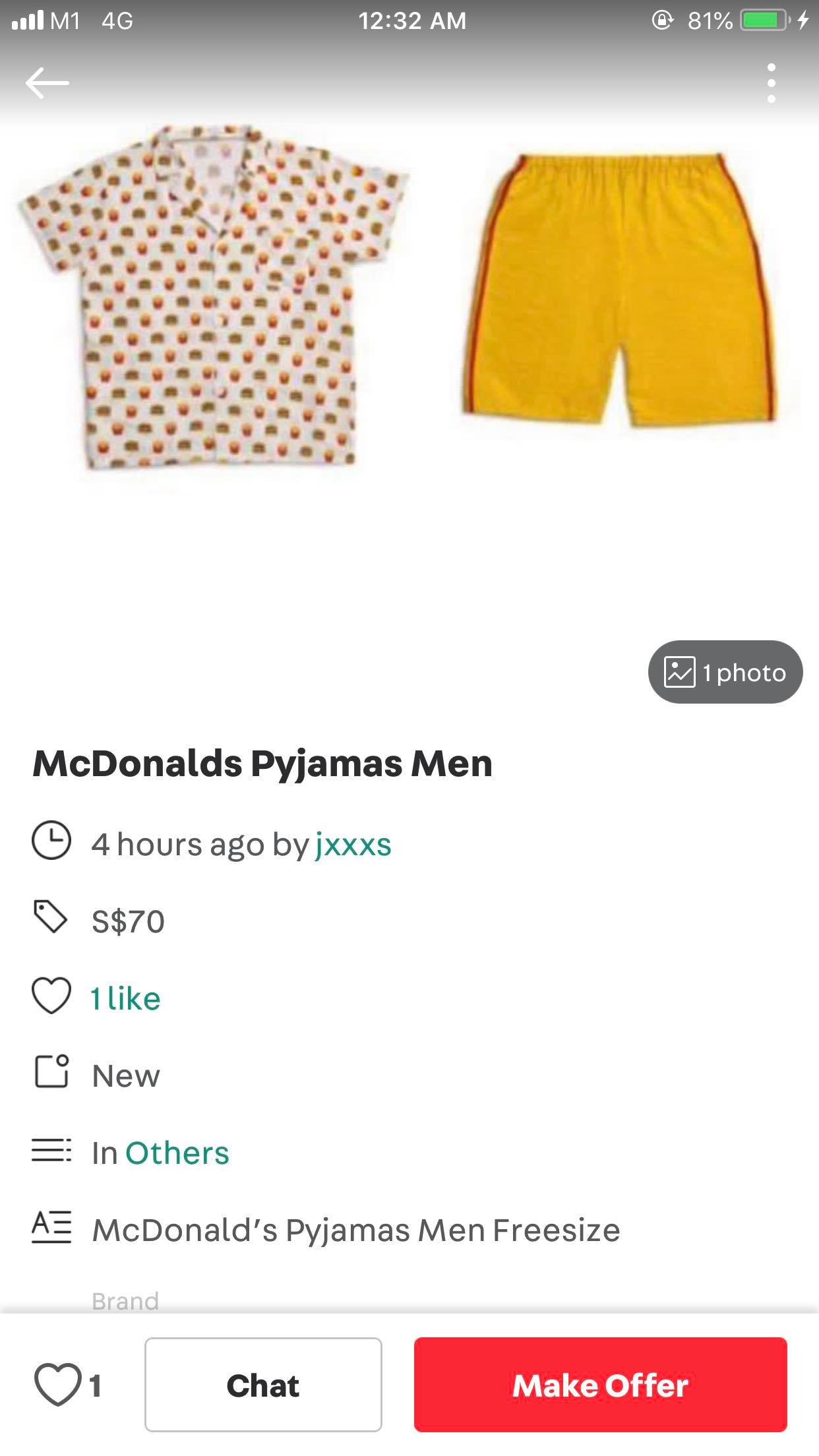 Such glee: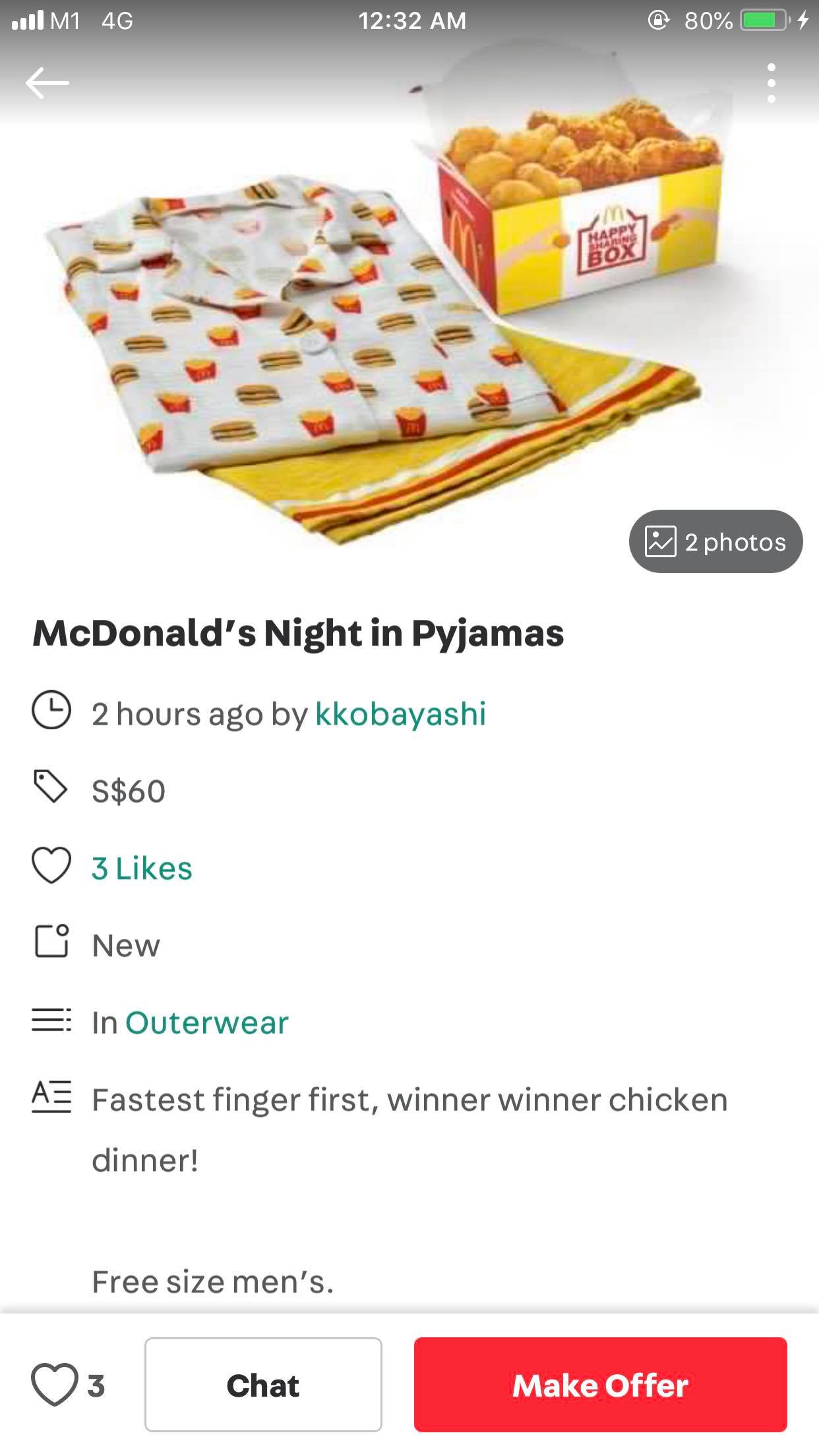 We thought S$80 - S$90 was pushing it: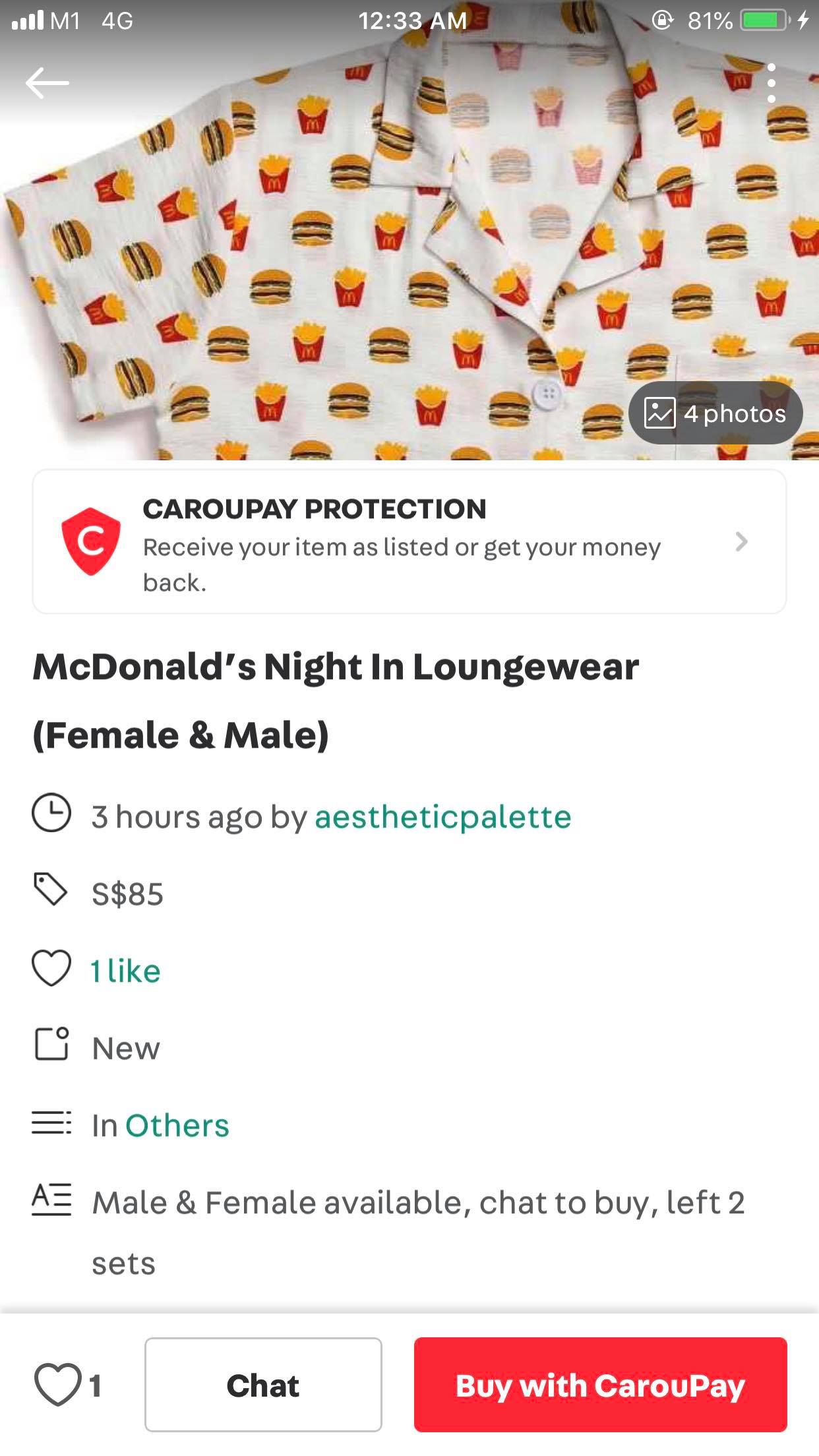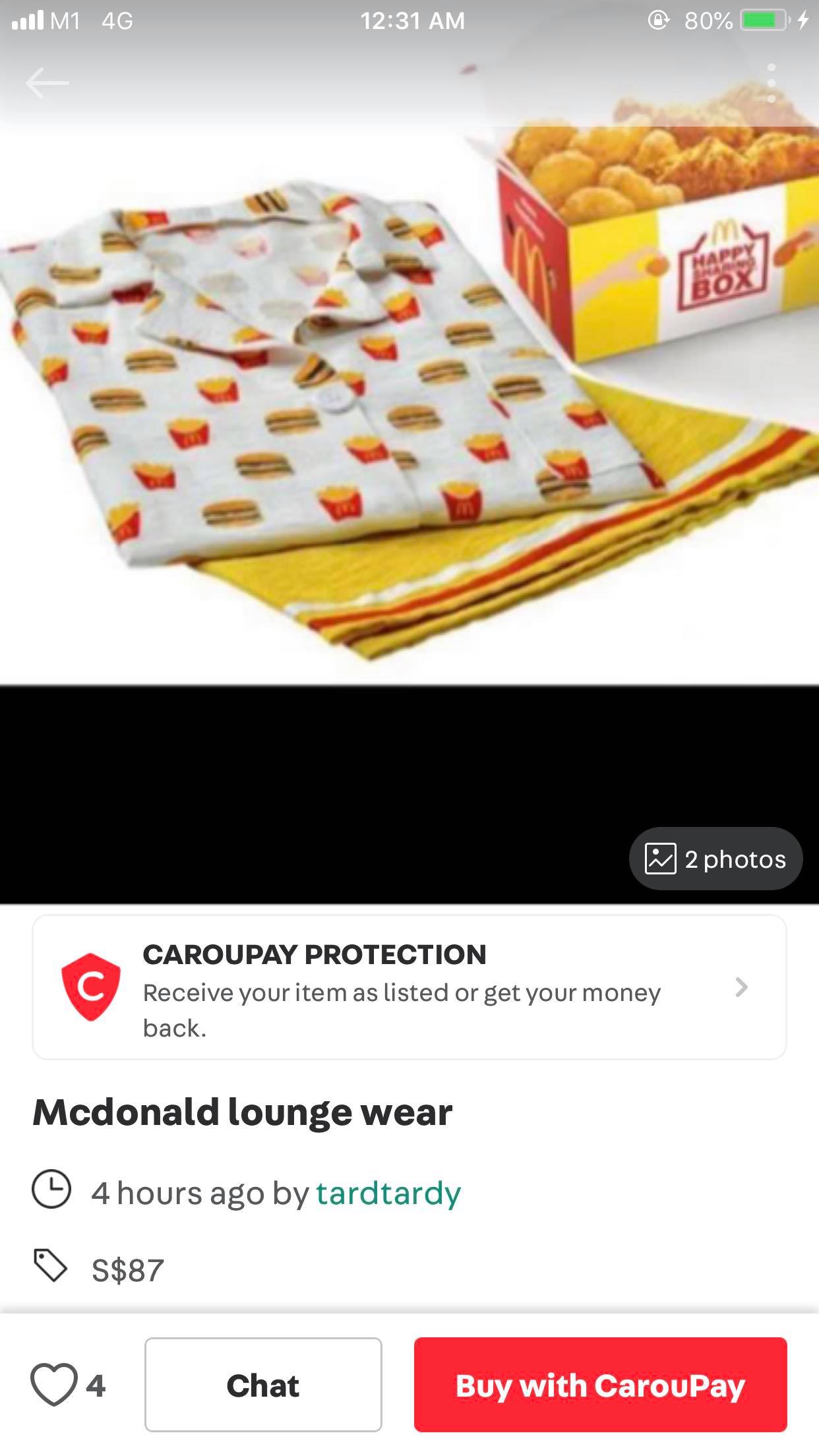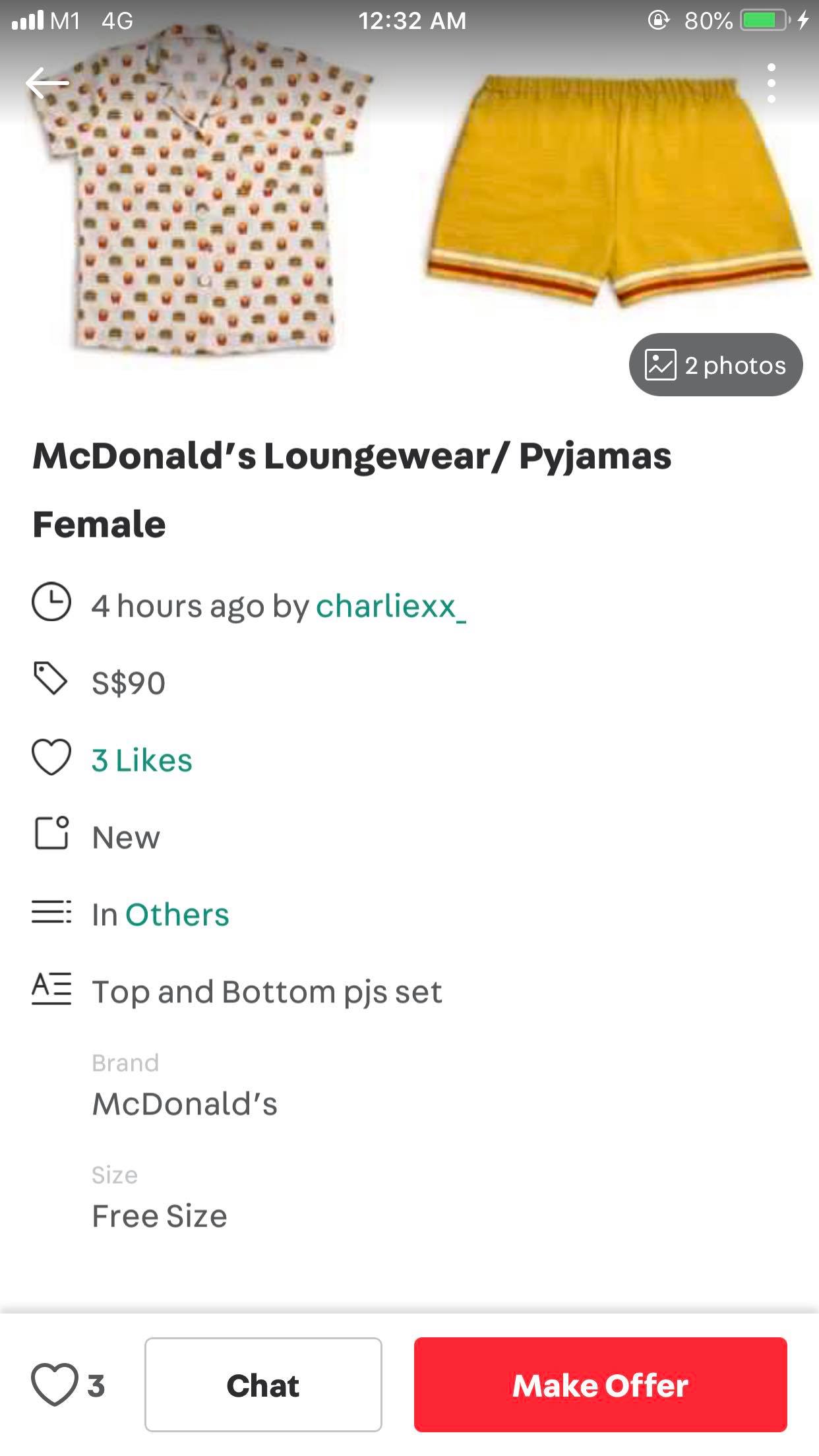 Until we saw the S$180 listing that sold two sets as a bundle: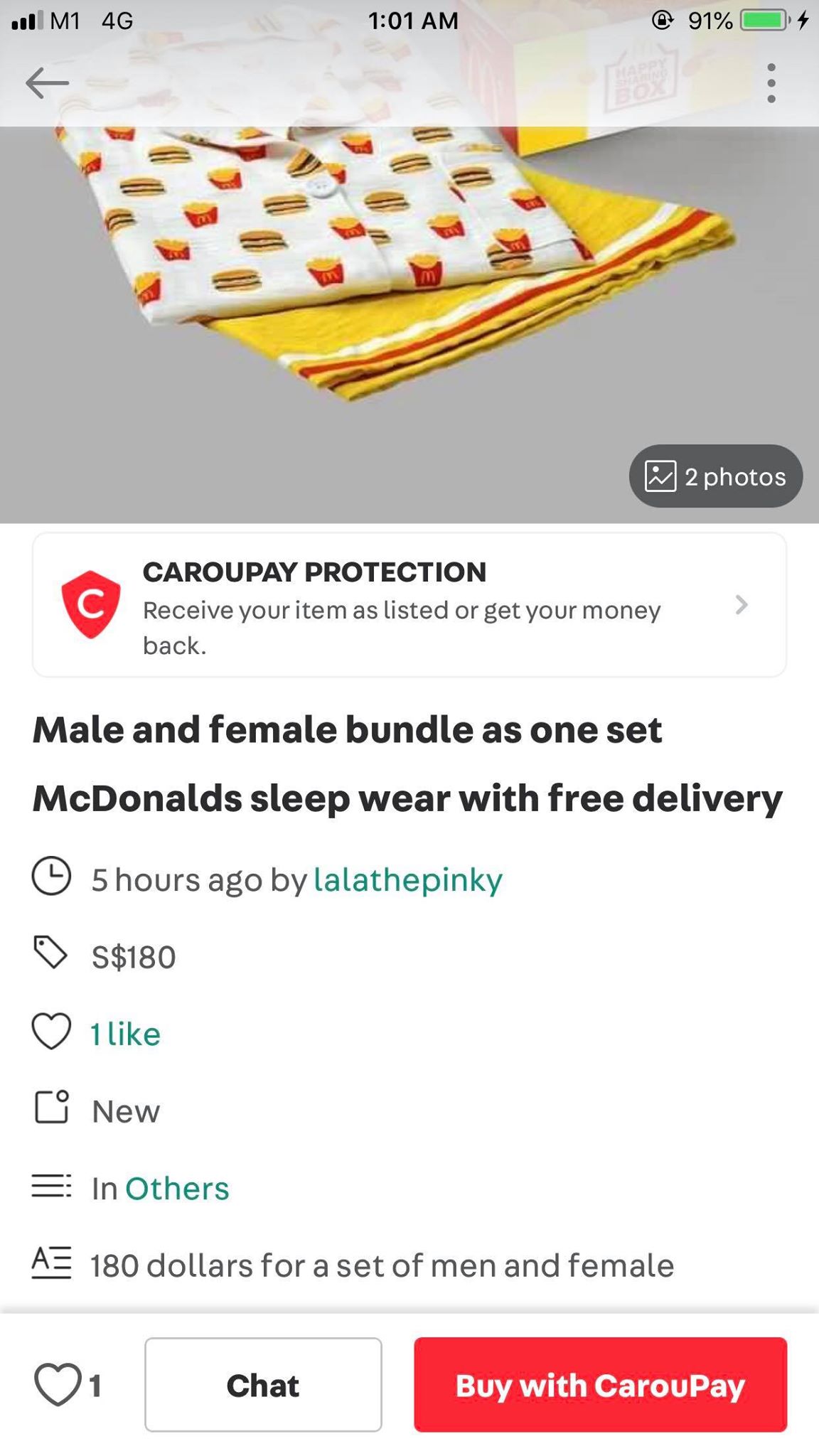 But free delivery. Yay.
Top image via McDonald's Singapore and Carousell
If you like what you read, follow us on Facebook, Instagram, Twitter and Telegram to get the latest updates.