The Land Transport Authority (LTA) incurred an operating deficit of S$2.412 billion in financial year 2018/2019.
After taking into account government grants and net gains to the tune of S$2.282 billion, the Authority reported a net deficit of S$130 million.
More income, more expenditure
The Authority received more income and spent more money in this financial year.
LTA's total operating income in financial year 2018/2019 was S$1.801 billion, a four per cent increase from S$1.728 billion the previous year.
However, total operating expenditure increased by 12 per cent within the same period, from S$3.752 billion in FY 2017/2018 to S$4.213 billion in FY2018/2019.
Bus revenue not keeping up with expenditure
In particular, operating expenditure under the Bus Contracting Model (BCM) went up to S$1,925 billion from S$1.770 billion in financial year 2017/2018.
Under the Bus Contracting Model, the bus assets are owned by LTA and leased to public transport operators.
This BCM expenditure includes depreciation of property, plant, and equipment value, expenses for buses and bus-related leases, and bus service fees.
The last, which forms the bulk of the BCM expenditure, is paid to operators to run bus services.
Bus fare revenue, which forms the bulk of Bus Contracting operating income, also went up -- but only by a paltry S$2 million in comparison.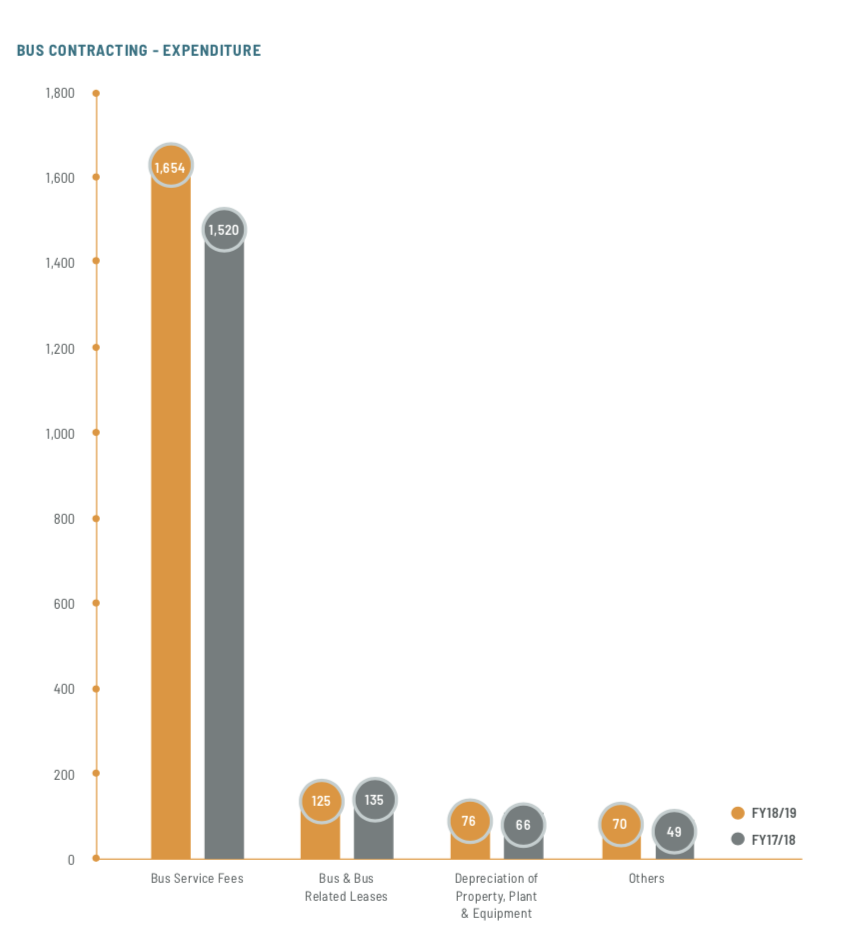 More government grants
Government grants also increased from S$1.840 billion in FY2017/2018 to S$2.251 billion in FY2018/2019.
After taking in account government grants, only the Bus Contracting Model fund reported a surplus of S$14 million.
LTA's General Fund and Railway Sinking Fund reported deficits of S$33 million and S$111 million respectively.
LTA also noted that operating expenditure has increased sharply over the last few years: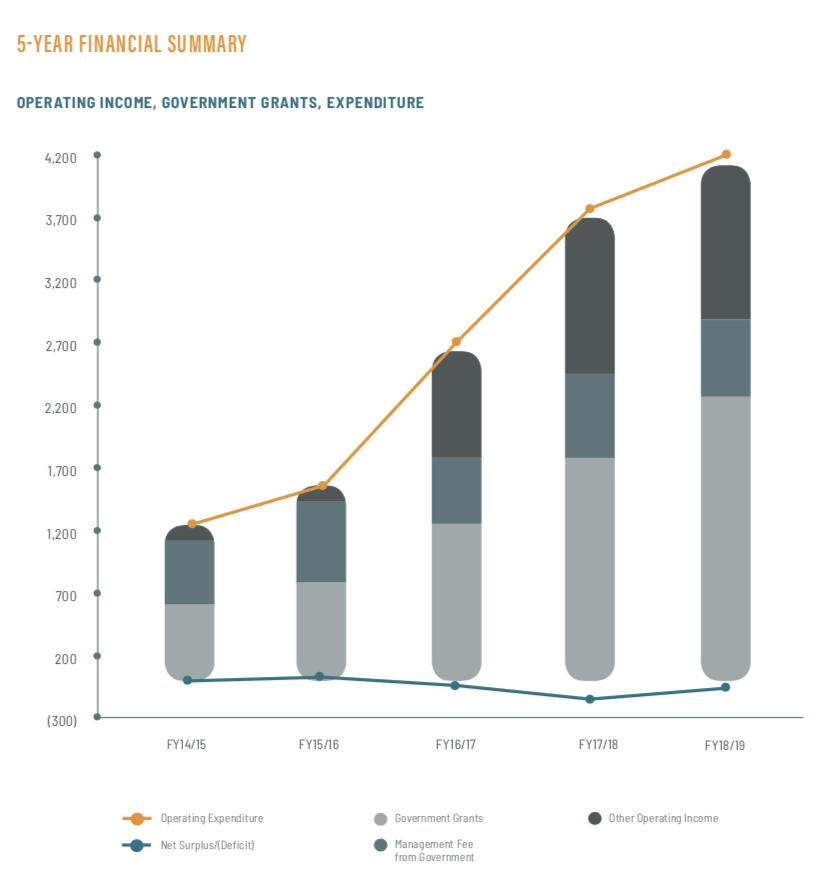 According to The Straits Times, transport economist Walter Theseira said that the Bus Contracting Model is "not about saving cost" but "operating at the level and frequency of services that the Government believed the public wanted".
"Now, the real question is whether the price LTA is paying for bus services today is the lowest it can go, for the level of service quality desired," Theseira said to the paper.
You can read LTA's annual report for FY2018/2019 here.
Top photo by Joshua Lee.
If you like what you read, follow us on Facebook, Instagram, Twitter and Telegram to get the latest updates.