It was one of Korea's first serial murders.
The Hwaseong serial murders consisted of 10 rape-murders, though one was later judged to be a copy-cat crime, in the span of five years.
The profiles of the victims were incredibly scattered as well, ranging from a 13-year-old girl to a 71-year-old lady. Many of the victims were strangled to death.
According to the Korean Herald, "over 1.8 million police officers and investigators" were involved in the case, but due to a lack of forensic knowledge and technological means, initially failed to identify the culprit.
This lack of detailed forensic proof led to a mind boggling 3,000 suspects being put forth.
Here's the sketch poster used to try and identify him.
In 2003, the case was depicted in the film Memories of Murder, by Korean director Bong Joon-Ho.
Song Kang-Ho played a detective who tried, unsuccessfully, to find the murderer.
Fear and reprisal
The cold case stretched on for so long that another serial murderer actually triggered fears that the Hwaseong murderer was back on the prowl.
A 2007 murder of a 52-year-old bookkeeper in Hwaseong sparked fears that it was the same culprit from more than 20 years ago.
It turned out however to be another serial murderer, Kang Ho-Sun.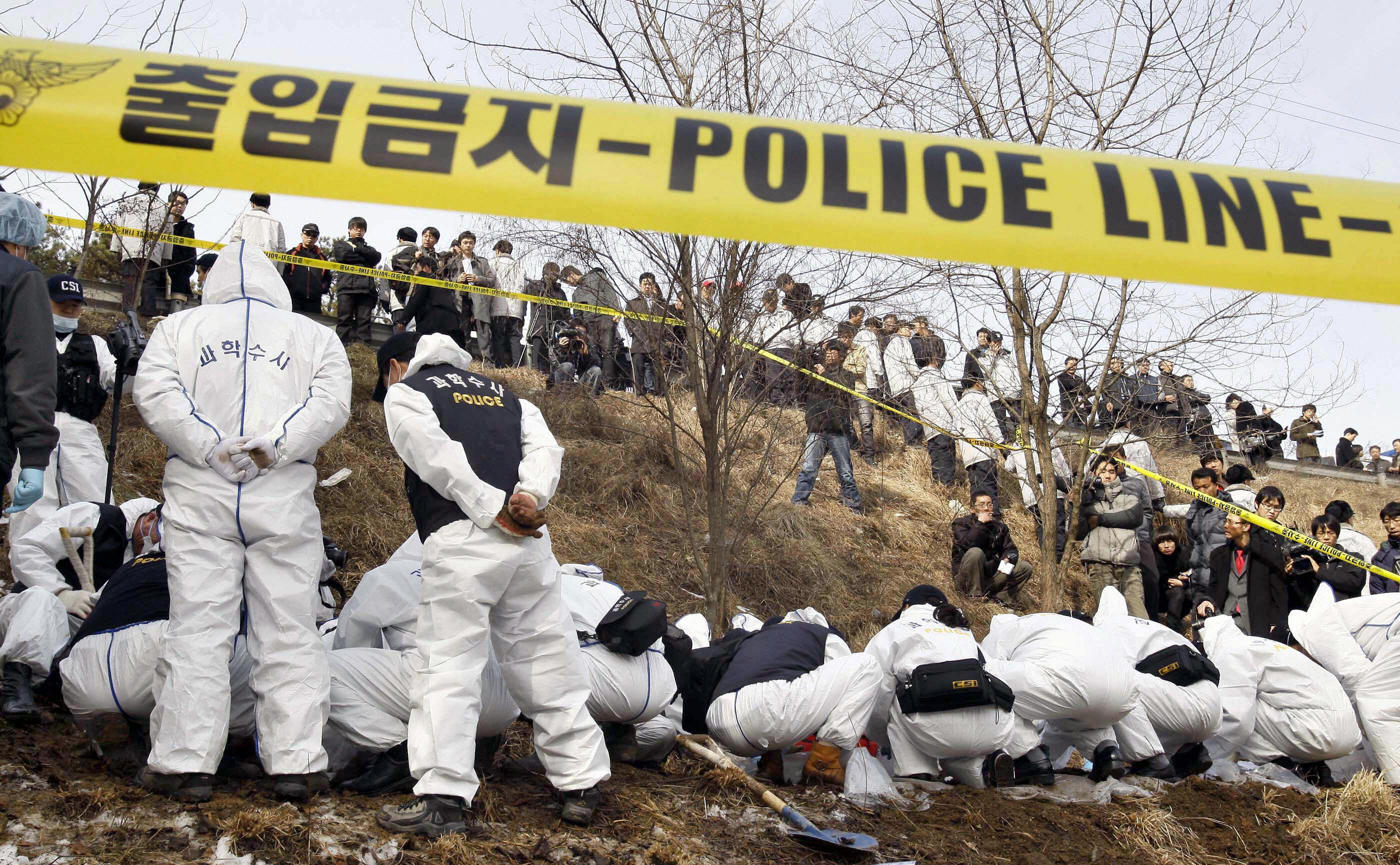 Kang murdered 10 women, including his mother-in-law and wife, over a period of two years.
And so the case went cold yet again.
DNA and a missed call
That is, until September 2019.
The suspect was caught all these years later, not due to some incredible breakthrough or overlooked evidence, but the presence of what had been missing when the incident took place.
According to Korea Times, the suspect was identified after the National Forensic Services found DNA collected from a victim's underwear that matched his own.
The murderer, Lee Chun-Jae, 56, had actually already been arrested in 1994 for raping and killing his sister-in-law.
He is already serving a life term.
Although he initially denied the charges, he admitted to the crimes 13 days later.
However, Lee won't be charged for the murders, seeing as how the statute of limitations for the crime had already run out in 2006.
And this is the truly frustrating part about this whole incident.
The Korea Times revealed that Lee could have been identified and charged all the way back in 1994, back when he was first arrested for the murder of his sister-in-law.
The rape and murder of his sister-in-law was carried out in Cheongju, but the police wanting to gather additional evidence brought Lee back to his home in Hwaseong. Now, that house was within a three kilometer radius of six of the nine murders.
Police teamwork
Hwaseong police, perturbed by what they saw as extreme similarities between Lee's murder of his sister-in-law and some of the other unsolved cases requested the Cheongju police to allow them to bring him in for questioning.
And, they refused.
They insisted that the Hwangseong police should come over to Cheongju if they wanted to interrogate him.
And that appears to be the end of the story for that possible thread.
Images from JoongAng Ilbo/ Via MSN news and YouTube (KBS)
If you like what you read, follow us on Facebook, Instagram, Twitter and Telegram to get the latest updates.