Half a van was left behind in the middle of a road junction yellow box in Woodlands recently.
A photo of the back-end half of the van without its chassis was shared on Facebook on Oct. 18.
Some commenters online recognise the road junction as one located in Woodlands Industrial Park.
Internet weighs in
As usual, several netizens had quite a bit to say about the lost vehicle.
Some were rather constructive, and gave their take on the possibilities resulting in this amusing situation.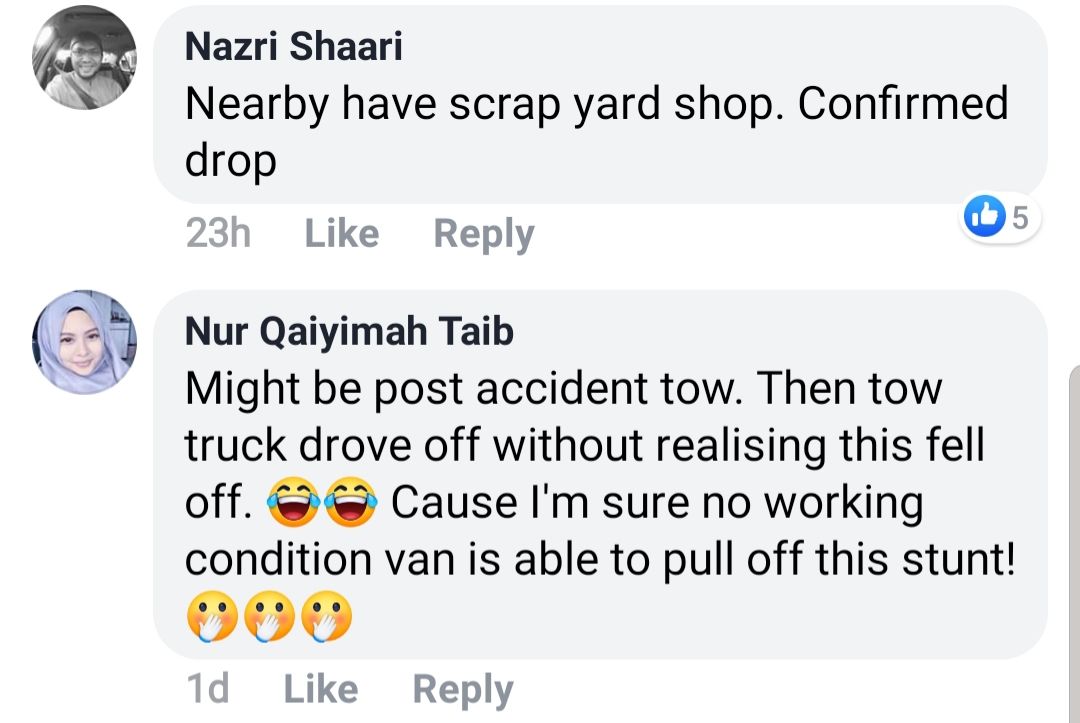 Others had slightly wilder imagination.

Or just pragmatic.

Hope it makes its way back to its other half.
Somehow.
For similar instances in the future, road users and passers-by can report such road hazards using the OneService app created by the Municipal Services Office (MSO) available on the App Store and Google Play.
Top image via Singapore Ink/FB
If you like what you read, follow us on Facebook, Instagram, Twitter and Telegram to get the latest updates.