What was supposed to be a well-deserved trip after the A-Level exams left student Heng Wee Heng in the Intensive Care Unit (ICU) in December 2018.
All because he came down with the flu.
Started developing flu-like symptoms at the tail end of European holiday
Heng's ordeal started when he was in Europe with his brother for a 12-day holiday.
The 20-year old started to experience flu-like symptoms, including high fever, towards the end of the trip.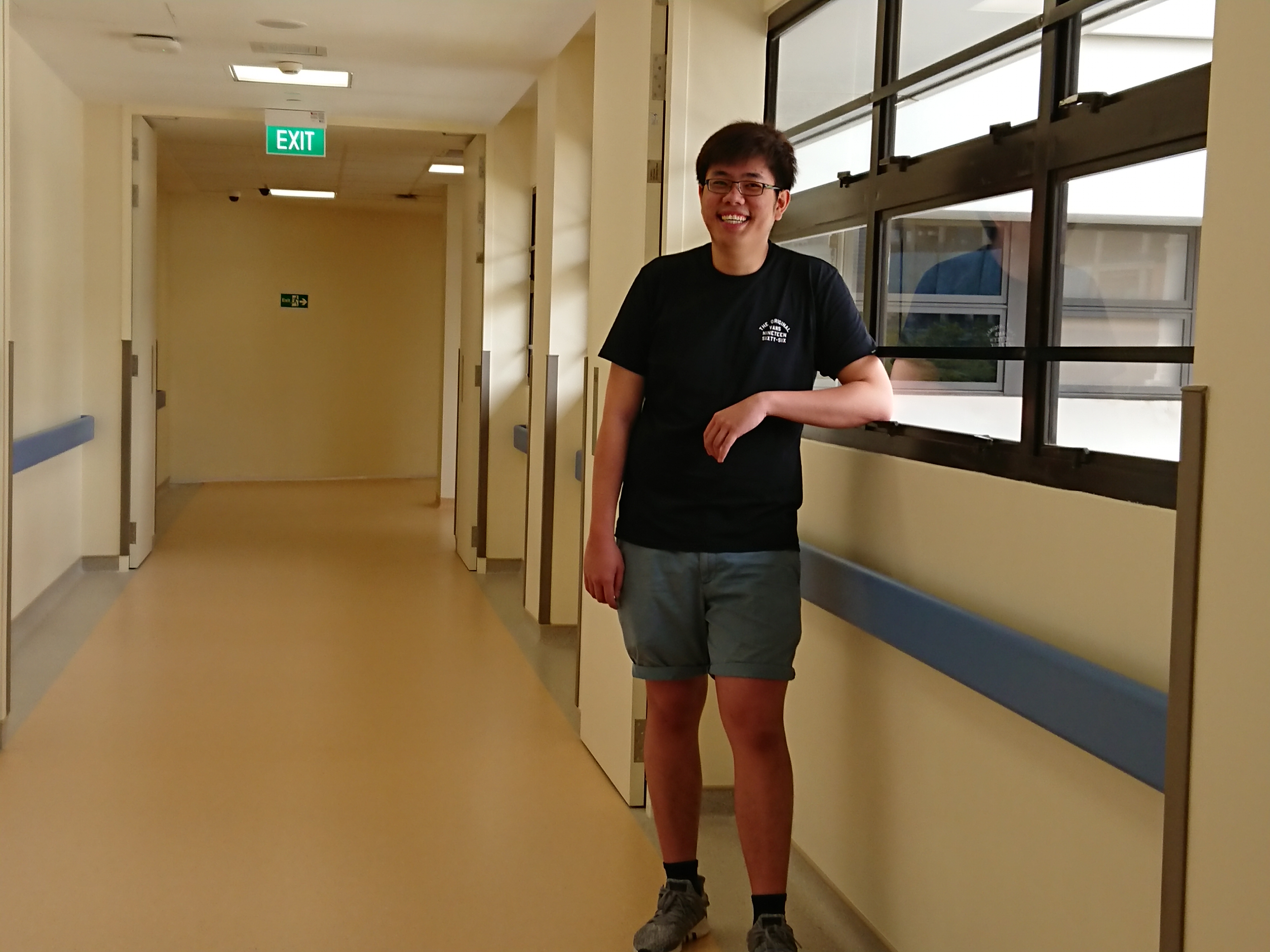 Given his poor immune system, Heng brushed it off as having caught a normal flu bug and self-medicated with Panadol for the remainder of their holiday.
When he was back in Singapore, he visited a general practitioner, but his condition did not improve.
Heng said he was constantly tired, vomiting and experiencing severe breathlessness, coughing out yellowish phlegm.
He was also turning blue on parts of his body and his face, and was feeling so weak he had to request a wheelchair to get around.
Heng was eventually admitted to Khoo Teck Puat Hospital's ICU, where it was revealed that he had contracted the H1N1 flu virus, causing severe respiratory failure.
Placed on life support, and then hooked up to a machine that literally did his breathing for him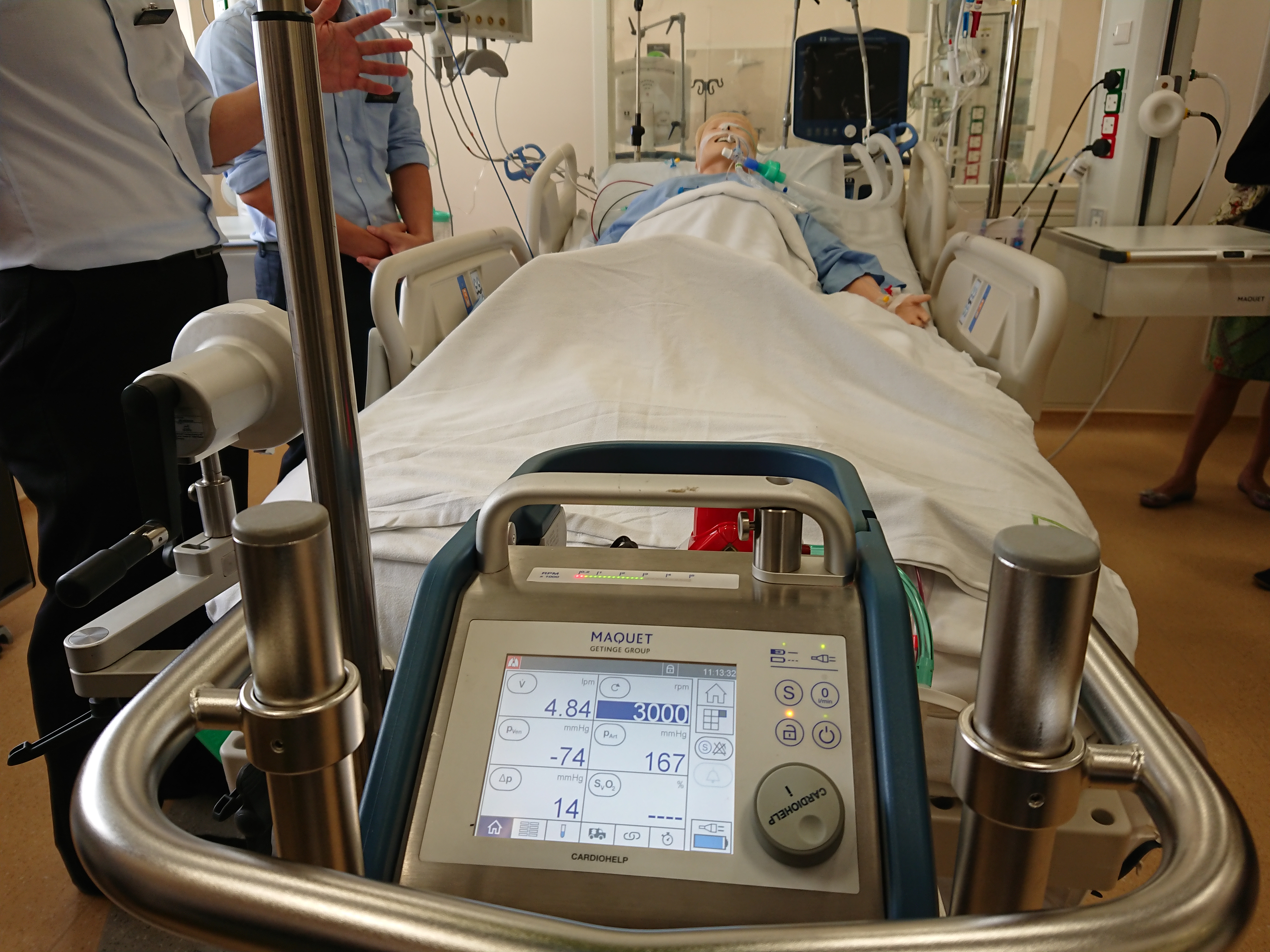 Things got so severe that he was placed on a mechanical ventilator, but oxygen levels in his blood continued to fall to critical levels.
A multidisciplinary team from the Singapore General Hospital (SGH) and the National Heart Centre were activated and put Heng on a respiratory Extracorporeal Membrane Oxygenation (ECMO) support, before being transferred to SGH's Medical ICU.
The ECMO is a life support machine that replaces the function of the lungs and the heart, acting as an artificial lung. This allows the patient's lungs to rest and recover.
Heng was put on the ECMO for 11 days, followed by a normal breathing machine for three days.
He was eventually discharged from SGH after 26 days, though he still required an additional oxygen machine at home for two weeks before he made a full recovery.
So can the H1N1 flu be cured with an ECMO?
While the ECMO has shown to improve the chances of survival of patients with severe influenza pneumonia, ECMO is essentially a form of life support and not a cure.
Patients who are put on the ECMO are carefully selected and assessed for their suitability for its use, as certain factors will increase their risk of being on an ECMO, such as having chronic, progressive or irreversible lung disease.
How to tell your flu is not just a flu
For the rest of us, getting a serious infection might be the last thing in our minds on a holiday, but it is not uncommon to develop complications from getting the influenza bug.
However, it can be difficult for most of us to differentiate normal flu from something more serious like H1N1.
So what should you look out for to get an idea that the flu you think you're having is actually something more serious?
Some red-flag symptoms include breathlessness, a lack of appetite, very high fever, having difficulty ambulating (walking and moving about) and articulating full sentences, for instance.
Vaccination is the best protection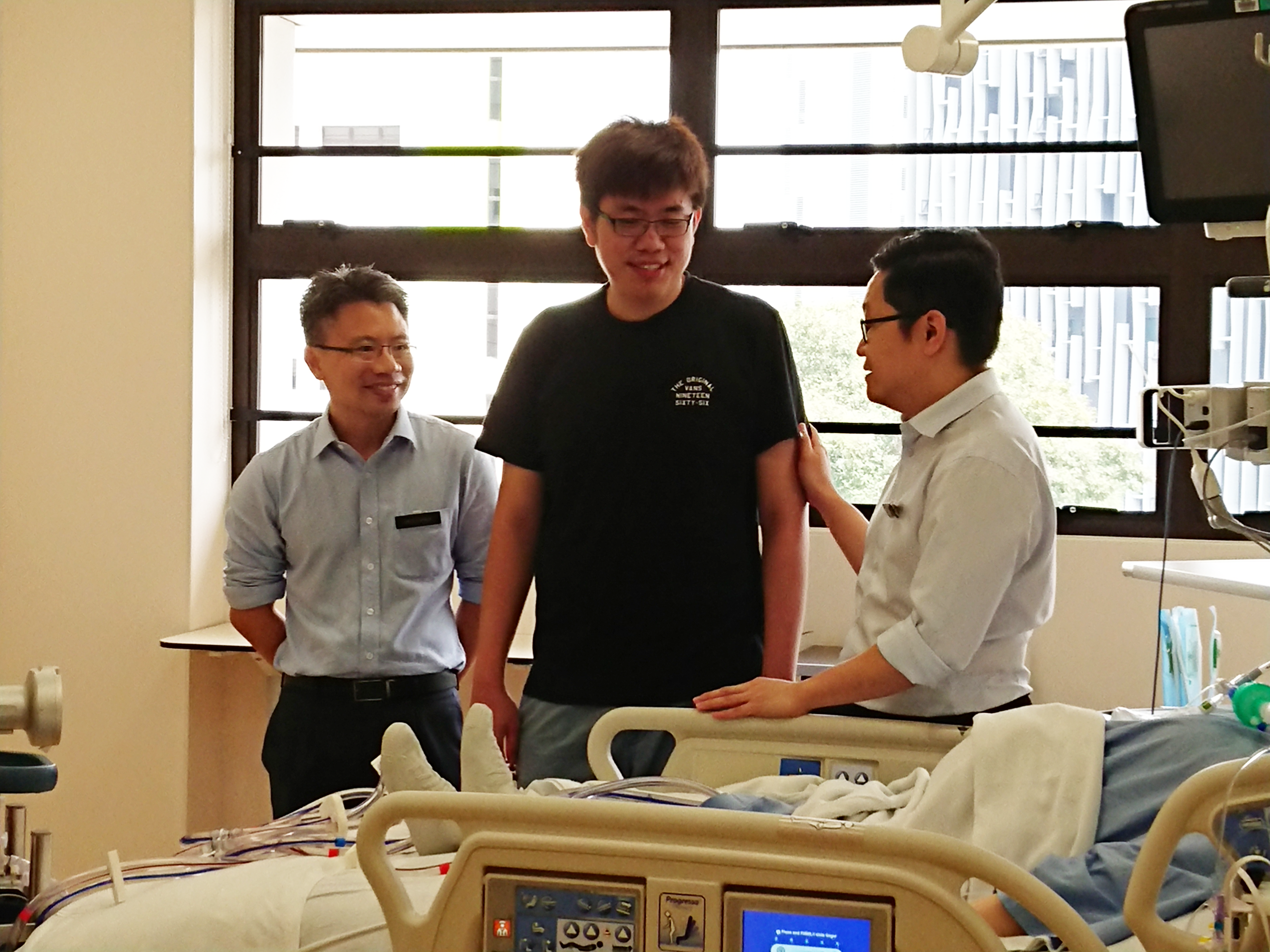 So what can a Singaporean fearful of ending up in the ICU do? Heng and his mother both emphasise the importance of getting vaccinated.
Speaking to media at a session on Tuesday morning, SGH's head and senior consultant of respiratory and critical care medicine Dr Phua Ghee Chee highlighted that even though the ECMO has improved the chances of survival of patients with severe influenza pneumonia, prevention is, of course, better than cure.
H1N1 and numerous other types of influenza viruses can be avoided with a flu vaccination, but it is overlooked by many, including high-risk groups such as mothers-to-be and the elderly.
As flu strains may change or evolve with each year, the doctors advise that one should ideally get a flu vaccination every year.
The vaccination should be taken two to three weeks before going on a trip.
Top images by Tan Guan Zhen
If you like what you read, follow us on Facebook, Instagram, Twitter and Telegram to get the latest updates.