Babies crying on an airplane can sometimes be a bit of a bummer for the parents and other passengers.
For one family, they decided that if they can't stop their kid from crying, they could sweeten the situation a bit.
Packed snacks & earplugs for passengers near them
According to one Facebook post by Nutthon Limmontree, he described how one family distributed snack packs and earplugs to other flight passengers seated near them as a "thank you".
Each bag contained ear plugs, some chocolates and sweets, and a message in both Korean and Thai: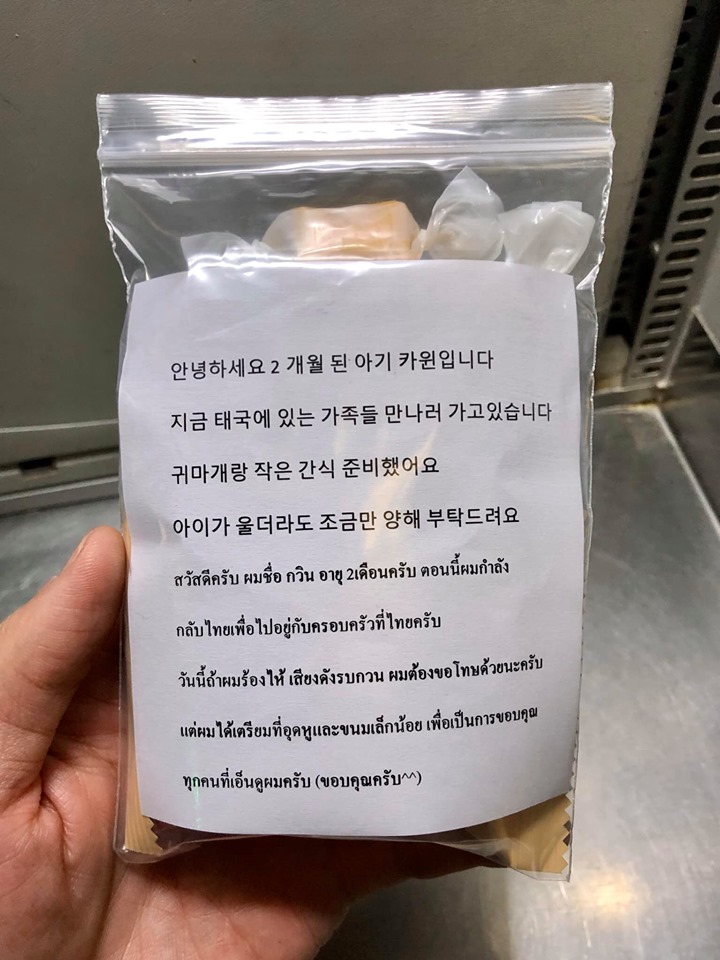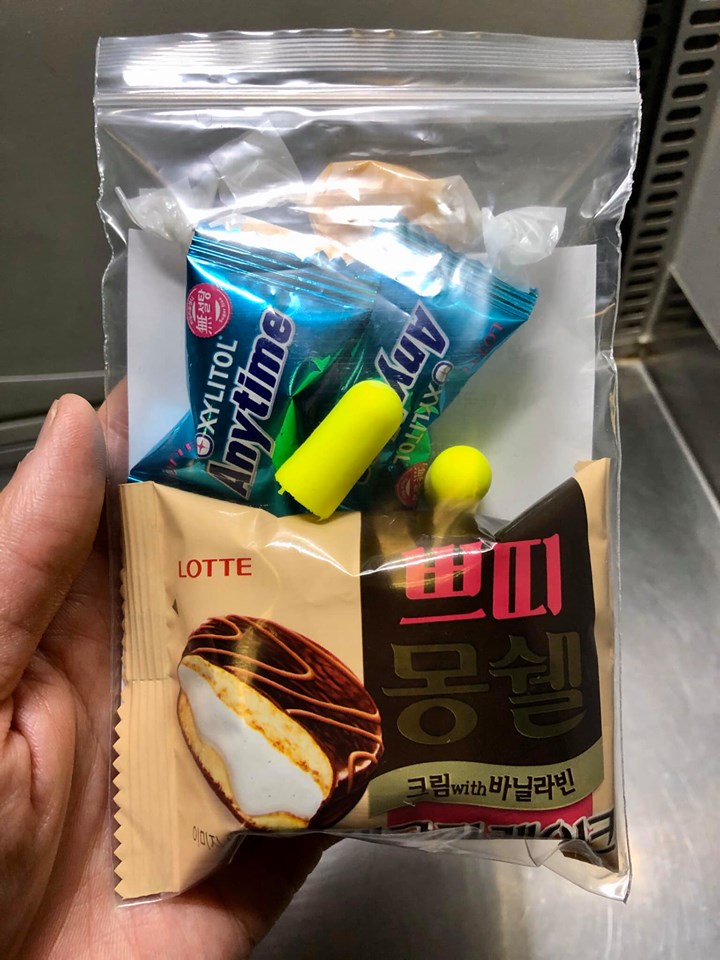 They apparently packed 12 of these bags.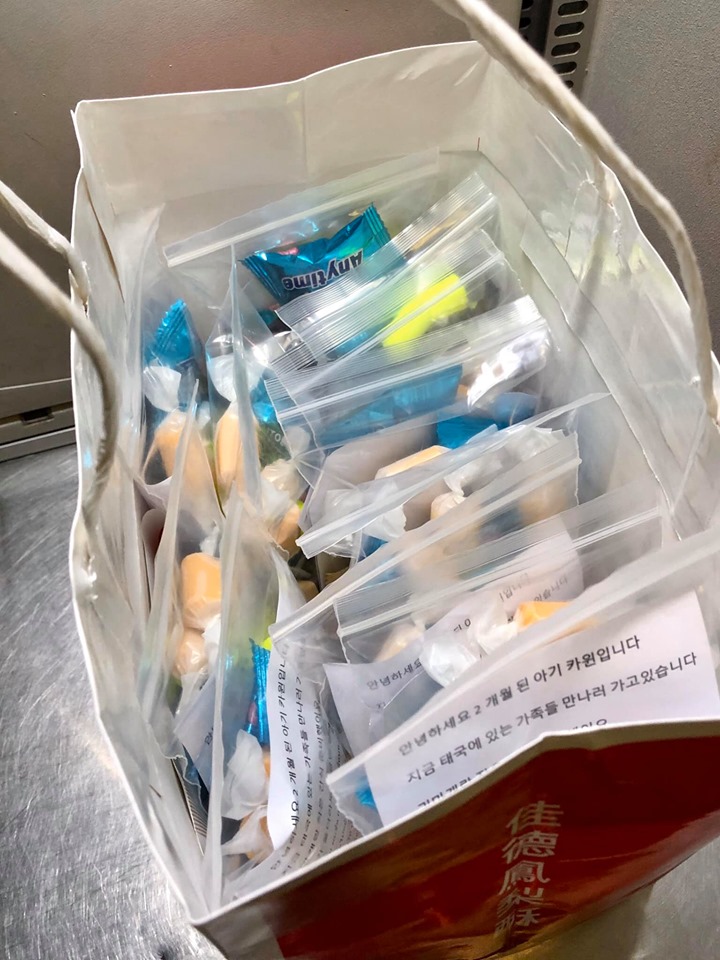 Here's a translation of the message, provided by World of Buzz:
"Hello, my name is Kawin. I am two months old. I am now going back to Thailand to be with my family. If I cry loudly, I am sorry, but I have prepared some earplugs and snacks as a thank you."
It is believed that the family is from Thailand.
In his post, he wrote that this is family has "great manners" and they have set a good example for others.
This is the Facebook post, which has since gone viral with over 11,000 shares:
Top photo via FB/Nutthon Limmontree
If you like what you read, follow us on Facebook, Instagram, Twitter and Telegram to get the latest updates.