Pioneer conservationist, Subaraj Rajathurai, has passed away on Oct. 22, 2019.
His demise prompted an outpouring of grief from many Singaporeans and nature enthusiasts in the region.
Many recalled how Subaraj was a passionate "gentle giant" in the nature community and a "mentor" to them.
Desmond Lee, Minister for Social and Family Development and Second Minister in the Ministry of National Development, dedicated a lengthy tribute for Subaraj whom he is "honoured and blessed" to be friends with.
Lee conveyed his condolences to Subaraj's family, and thanked him for his immense and tireless contribution to preserve the natural heritage of Singapore.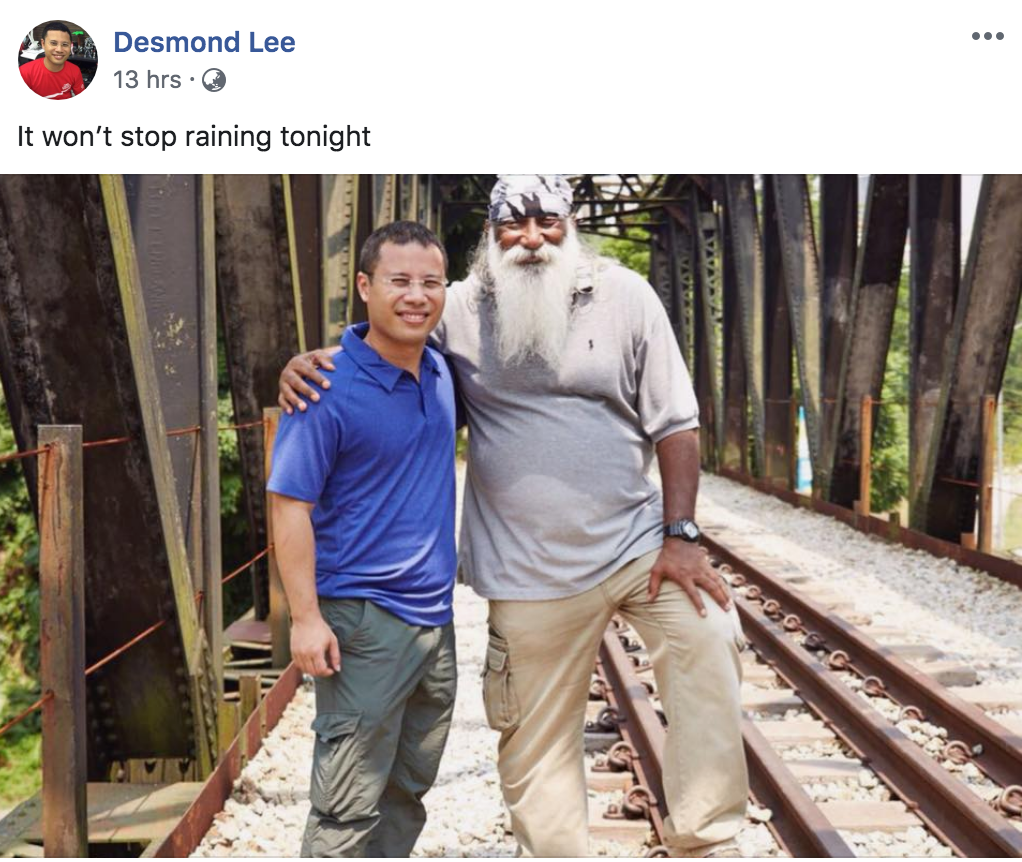 A true giant and pioneer in our local nature scene
Lee wrote that Subaraj had been a distinct and familiar face of the nature community with his iconic wizard-like long beard and a trademark bandana over his head.
He also said that despite his towering built, Subaraj had also touched many people's hearts with his welcoming and reassuring smile.
Having explored and studied the natural environment in Singapore for more than 30 years, Subaraj can possibly be as good as Google can be on information about biodiversity in Singapore.
Lee described Subaraj as the go-to guru for birds as he can identify them easily by sight or hearing their calls.
He wrote,
"If you happened to bump into Subaraj in the forest, where he was often found, he would point out a bird that was hidden from view from everyone else except him. That was his magic, his intimate understanding and his beautiful connection with nature."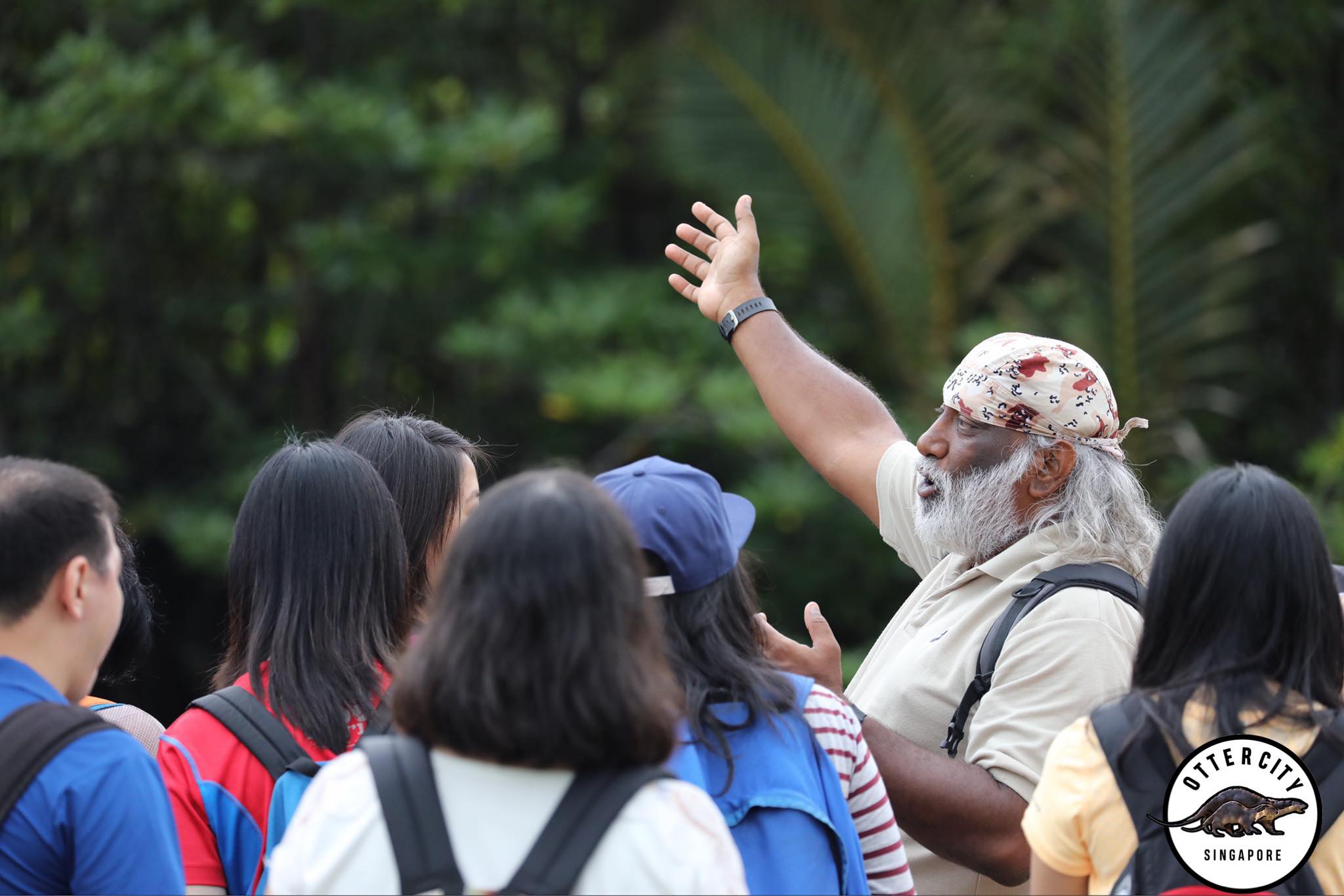 A dear friend of NParks
Lee also described Subaraj as a "dear friend of NParks" who worked tirelessly on conservation.
Subaraj was a member of the Bird Group of Nature Society Singapore and had been involved in drafting a proposal that saved Sungei Buloh from becoming an agrotechnology park to do intensive-farming of prawns.
It was the first time a civil society group successfully lobbied the government for a change of plans.
Besides the proposal to conserve Sungei Buloh, Subaraj was also involved in drafting the Master Plan for the Conservation of Nature in Singapore that was published in 1990, Lee wrote.
Without the efforts of these pioneers, we would not be celebrating 25 years of Sungei Buloh in 2018 which has become so ever important for Singapore and the world's migratory birds against the backdrop of climate change.
Subaraj was also present last year to celebrate this milestone of Singapore's nature conservation efforts.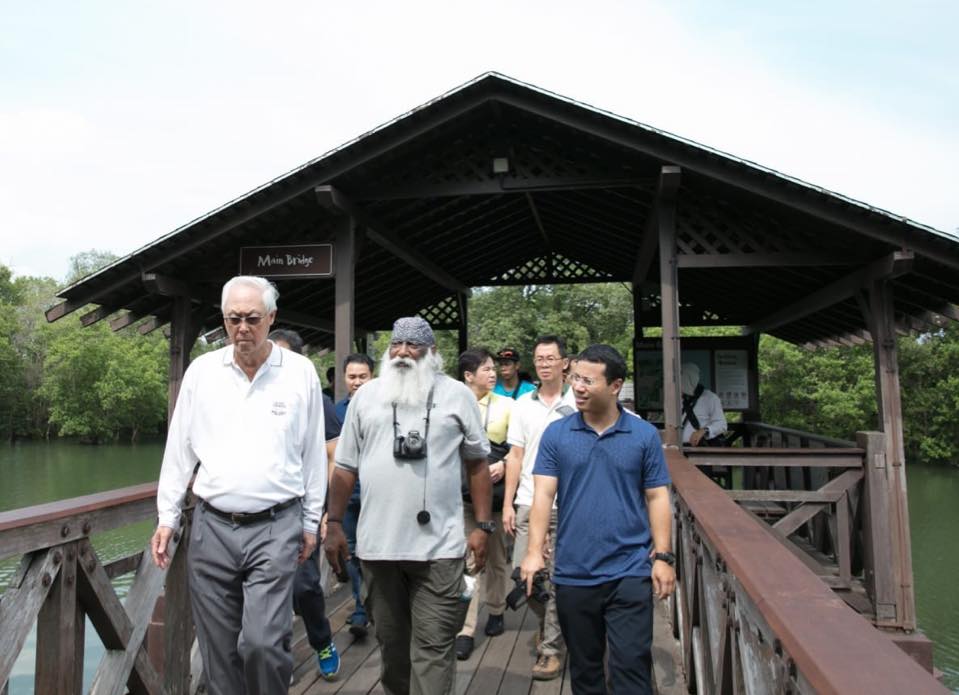 Subaraj participated in many field studies with NParks to better study the natural environment in Singapore, such as the Nature Reserve comprehensive survey in 1993.
He was also actively involved in field surveys at Pulau Ubin as an "ardent advocate and ambassador of Pulau Ubin".
Subaraj was a wildlife consultant that many developmental projects engaged in recent years such as the Cross Island Line as well as projects in Teacher's Estate, Tengah and Mandai.
Lee added, "surveying sites for native biodiversity, and championing wildlife management practices, his name is now synonymous with wildlife shepherding in Singapore."
Here's the tribute by Lee in full:
Top photo from Desmond Lee/ Facebook
If you like what you read, follow us on Facebook, Instagram, Twitter and Telegram to get the latest updates.