You probably would have seen neighbours celebrating Deepavali this weekend with sparklers.
Or even fireworks:
Spent S$450 on LED display panel with festive greeting
One resident at Bukit Batok Sky Peak residential estate has dedicated some time and effort to share the festive joy with his neighbours with a unique LED display panel.
Here's how it looks:
https://giphy.com/gifs/fvHmqOXpGAUezdgMiG
The LED display panel is about four feet (about 120cm) wide and six feet tall (about 180cm).
Made from scratch by a 31-year-old Singaporean named Vichu, he told Mothership that he wanted to wish his neighbours a "happy deepavali".
Instead of the usual lighting decorations sold in Tekka market, he decided to come up with a unique lighting display panel using 10 LED lighting strips, wires with a controller.
To put it all together, he followed some YouTube videos and got some friends to help programme the wording and designs.
Vichu spent a total of S$450 on the materials.
Grateful for positive responses
Vichu said that his wife was very supportive of him doing so.
He thanked everyone for the positive comments and said he intends to do more for Deepavali 2020.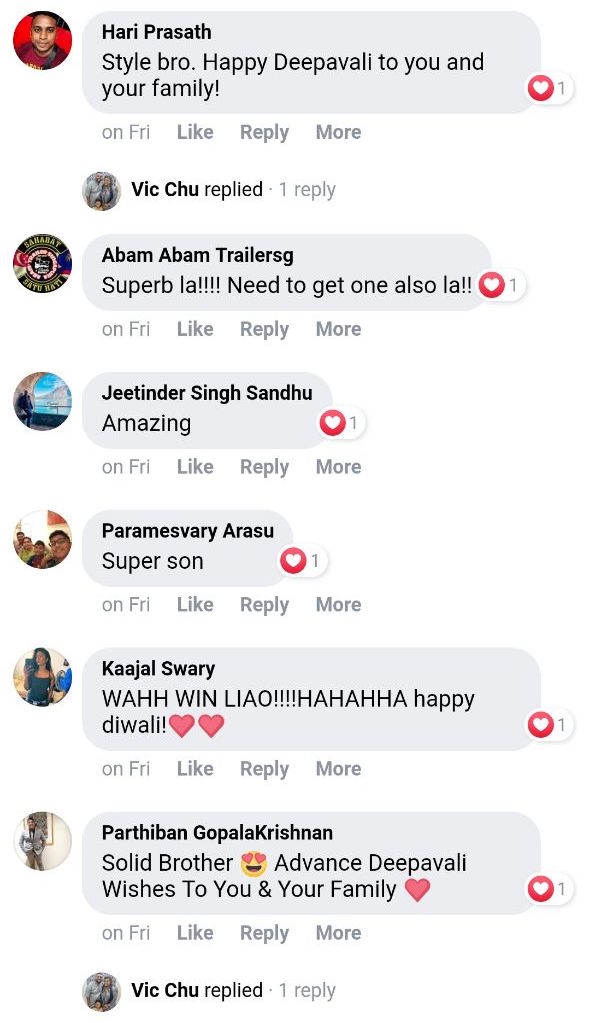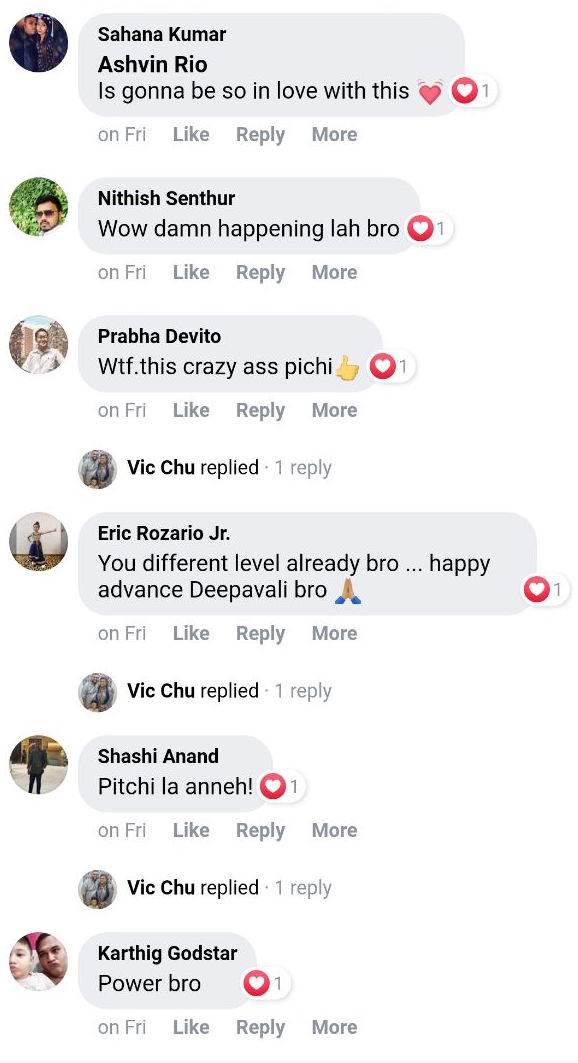 He added that he is going to change the text accordingly for subsequent festive seasons.
"I am going to display this LED Panel for all festive season greetings for our Singaporeans changing the wording accordingly.

I am very grateful for the support and share of the video all over in Fb and Whatsapp, thank you so much."
The display panel will be switched on from 7pm, at Block 293D Bukit Batok Sky Peak, Street 21.
You can drop by the area if you are interested to see Vichu's display panel.
Here's how the display looks in full:
Top photo collage from Vic Chu/Facebook and Everyday SG/Facebook
If you like what you read, follow us on Facebook, Instagram, Twitter and Telegram to get the latest updates.