Despite efforts to thwart wildlife trafficking, it remains the fourth largest illegal trade globally after drugs, human trafficking, and counterfeiting.
A recent video circulating on Facebook since Sep. 27 has once again reminded us that the issue persists.
Exotic animals thrown into the sea
The 30-second Facebook video shows a few men throwing wild creatures from a ship to avoid getting caught for illegal wildlife trafficking by marine police.
The video came with a caption suggesting that the ship was smuggling exotic creatures such as pythons, birds and lizards.
It was apparently travelling to Java from Jakarta, Indonesia.
The wildlife traffickers were filmed throwing birds and other animals out of the ship along with their plastic containers.
https://giphy.com/gifs/dBxz8eu7qcgukXMriQ
In the short clip, five containers and two cages of wildlife were seen getting dumped into the open sea.
https://giphy.com/gifs/f6USkYlNiojJHo8Arg
A comment also speculated that the act was filmed to prove to the employer(s) that the traffickers did not keep the wildlife to themselves.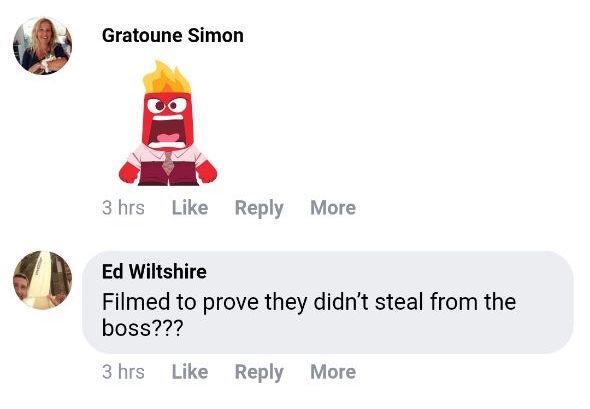 Here's the full video:
[video width="220" height="400" mp4="https://static.mothership.sg/1/2019/09/72272163_432577554053473_6399351063148756992_n.mp4"][/video]
Online criticisms
The video drew more than 2,000 reactions with about 1,800 angry reactions.
It was also shared more than 4,600 times and has garnered much criticism from online viewers since Friday.
Here are some examples: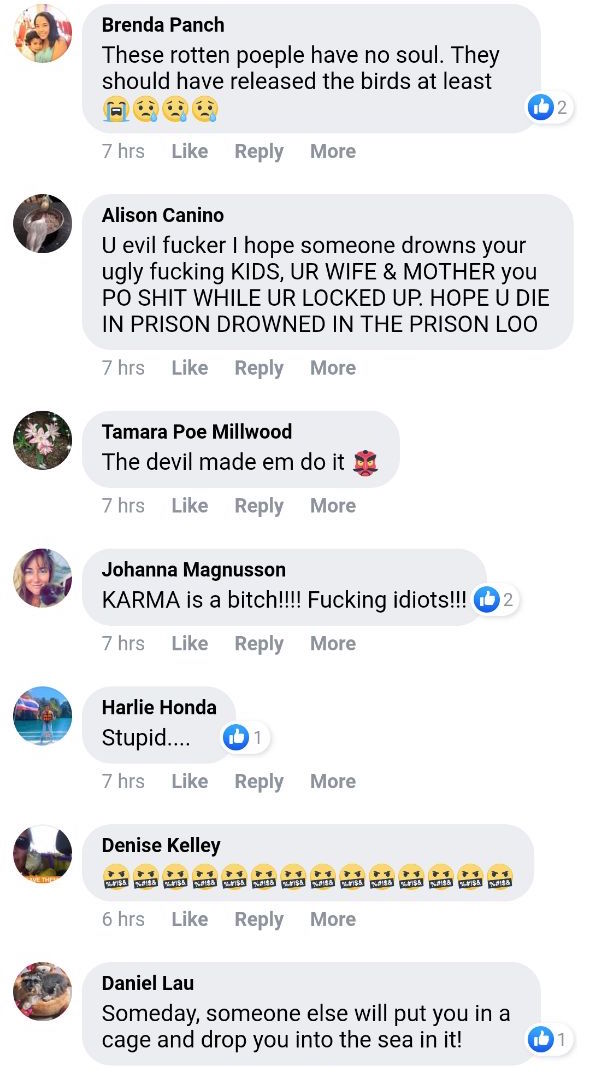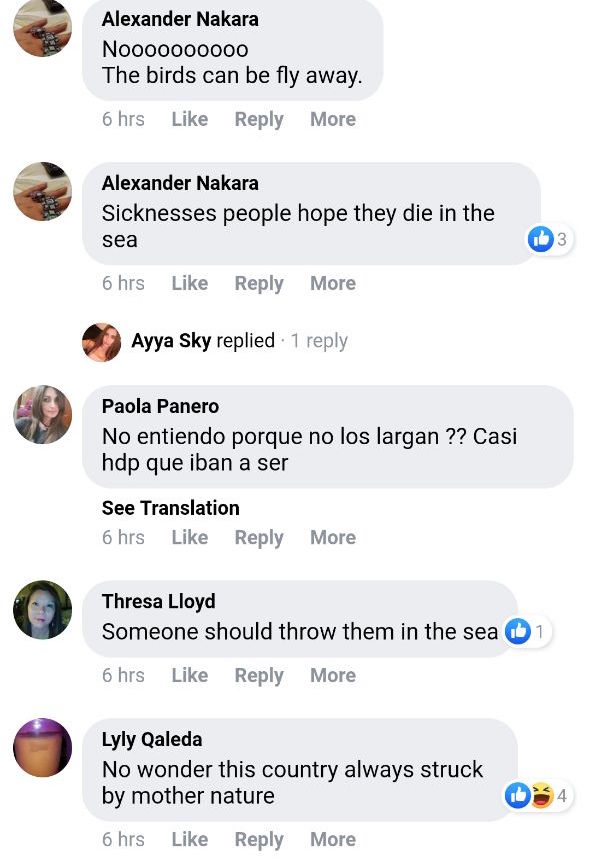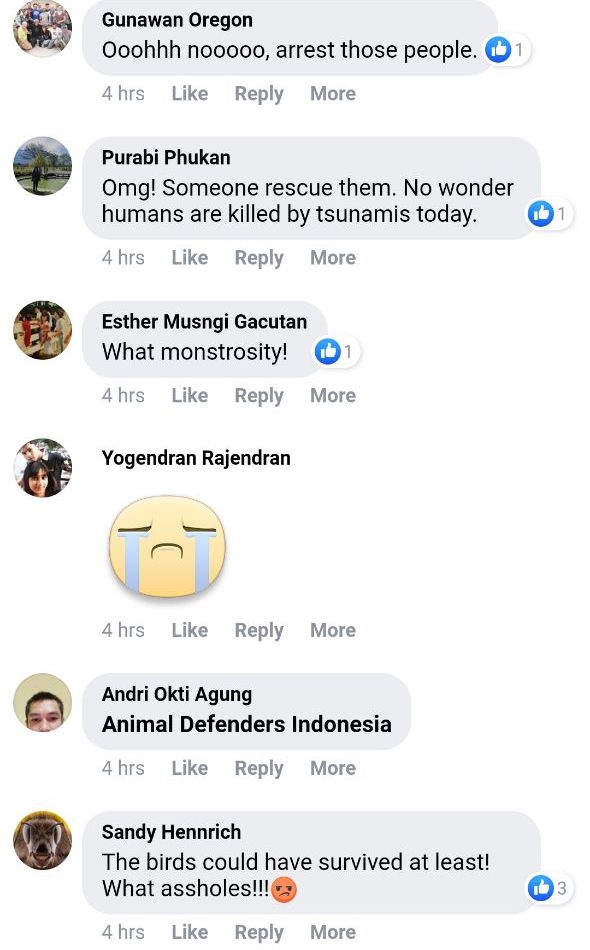 Top photo collage from screenshots of Amami Ao's Facebook video
If you like what you read, follow us on Facebook, Instagram, Twitter and Telegram to get the latest updates.