On Sep. 25, a 65-year-old woman, Ong Bee Eng, succumbed to her injuries four days after colliding with an e-scooter in Bedok North.
The accident, which happened on Sep. 21, caused Ong to go into a coma and she was on life support at Changi General Hospital's Surgical Intensive Care Unit (ICU).
On Sep. 23, the doctor advised Ong's family to pull the plug and she passed away two days later.
Resurgence of petition
Petitions against personal mobility devices (PMDs) have been started months ago, ever since the rise in cases of reckless riders injuring others.
A "Banning of PMD/e-bike in Singapore" petition created by one Zachary Tan five months ago was recently updated when Ong's accident and death was reported.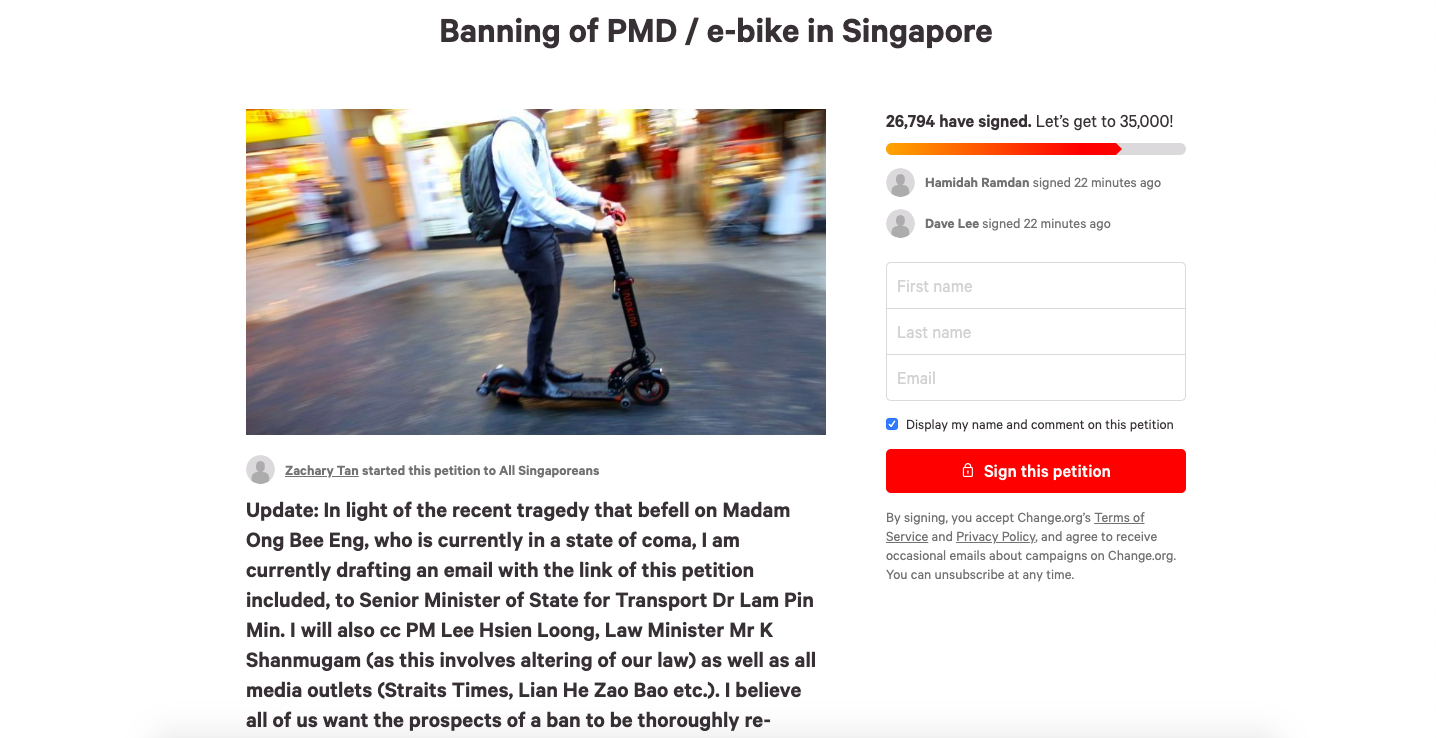 Tan wrote:
"In light of the recent tragedy that befell on Madam Ong Bee Eng, who is currently in a state of coma, once this petition reaches 17,000 signatures, I will be writing an email to LTA with the link of this petition included."
A few hours before Ong's death was announced, the petition had already garnered over 18,000 signatures.
But as of Thursday afternoon, after news of Ong's death was made public, there were well over 26,000 signatures.
Other petitions
Other petitions on banning PMDs in Singapore have also received renewed support.
A "Ban PMDs in Singapore. Keep our people safe!" petition that also started five months ago sparked a surge of interest after Ong's death.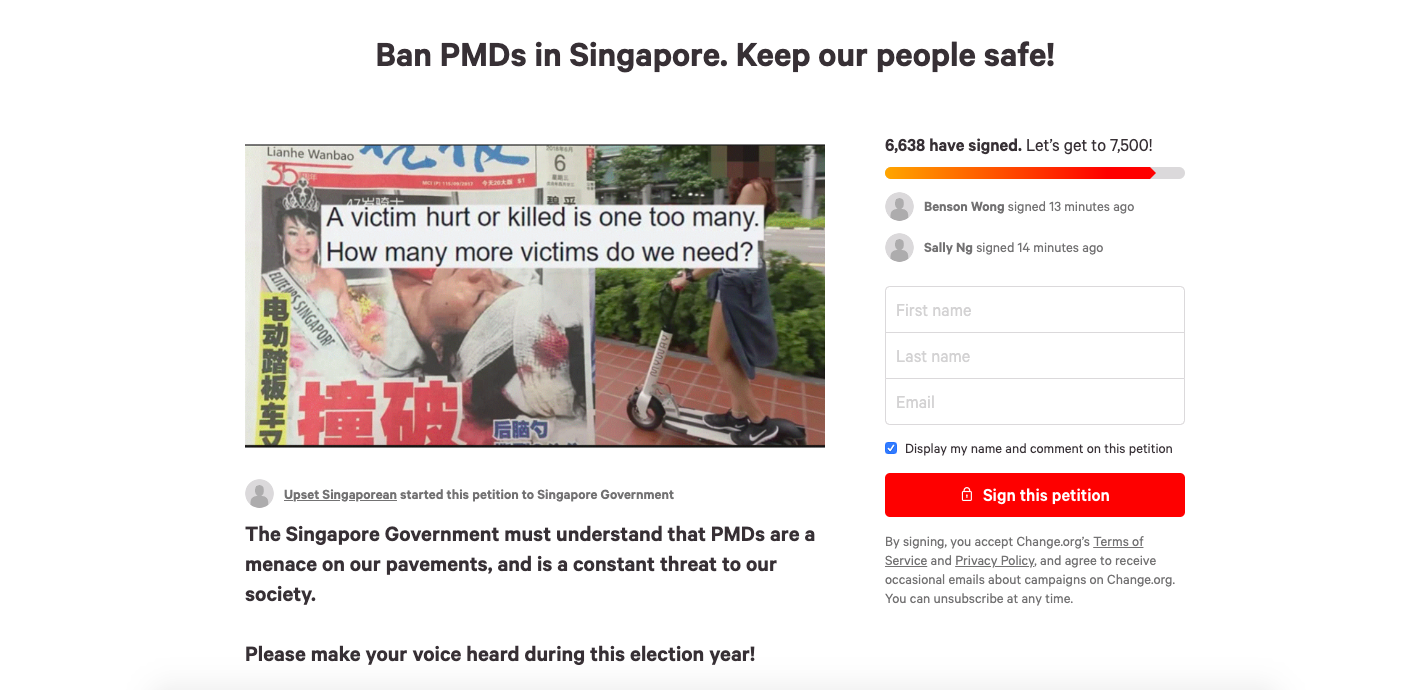 As of Thursday afternoon, it had over 6,000 signatures.
A "It Is Time to Ban E-Scooter in Singapore" petition reached its goal of having 1000 signatures.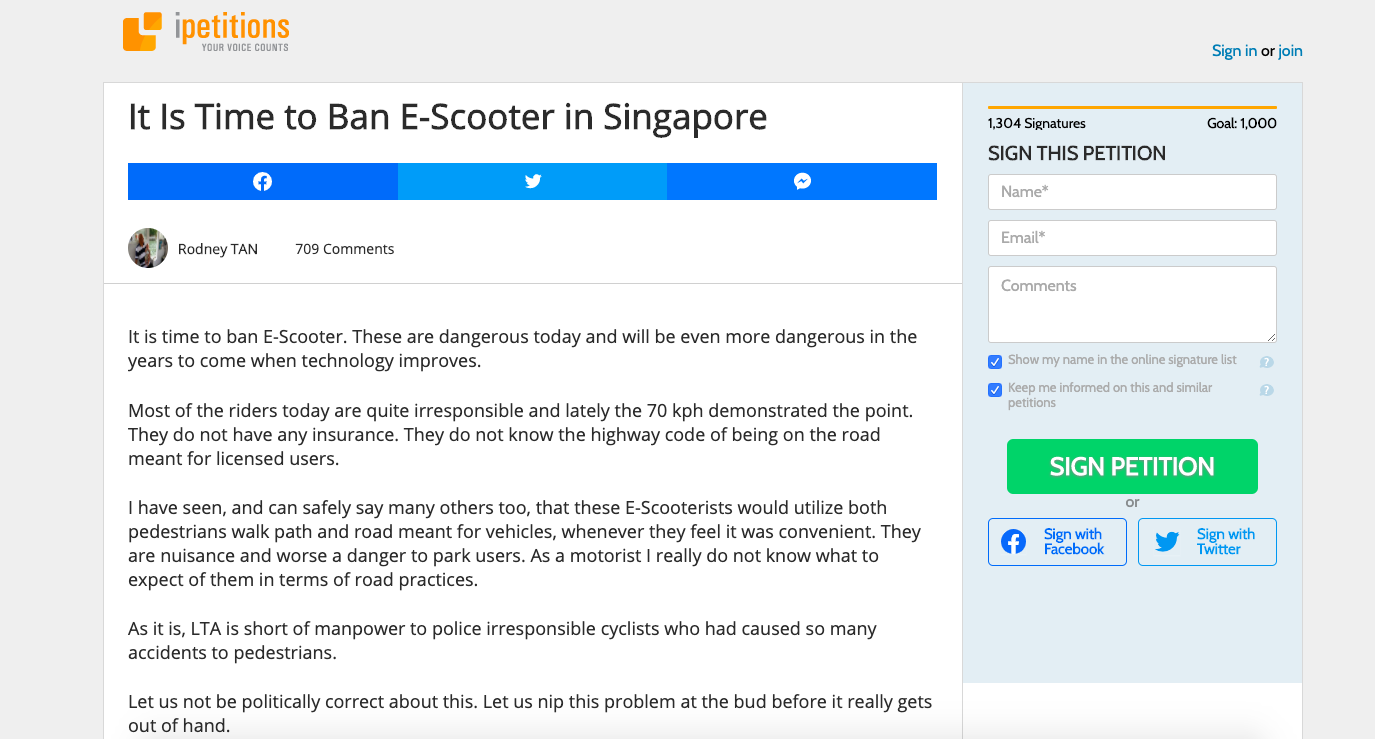 Another petition also had over 1,000 signatures as of Thursday afternoon.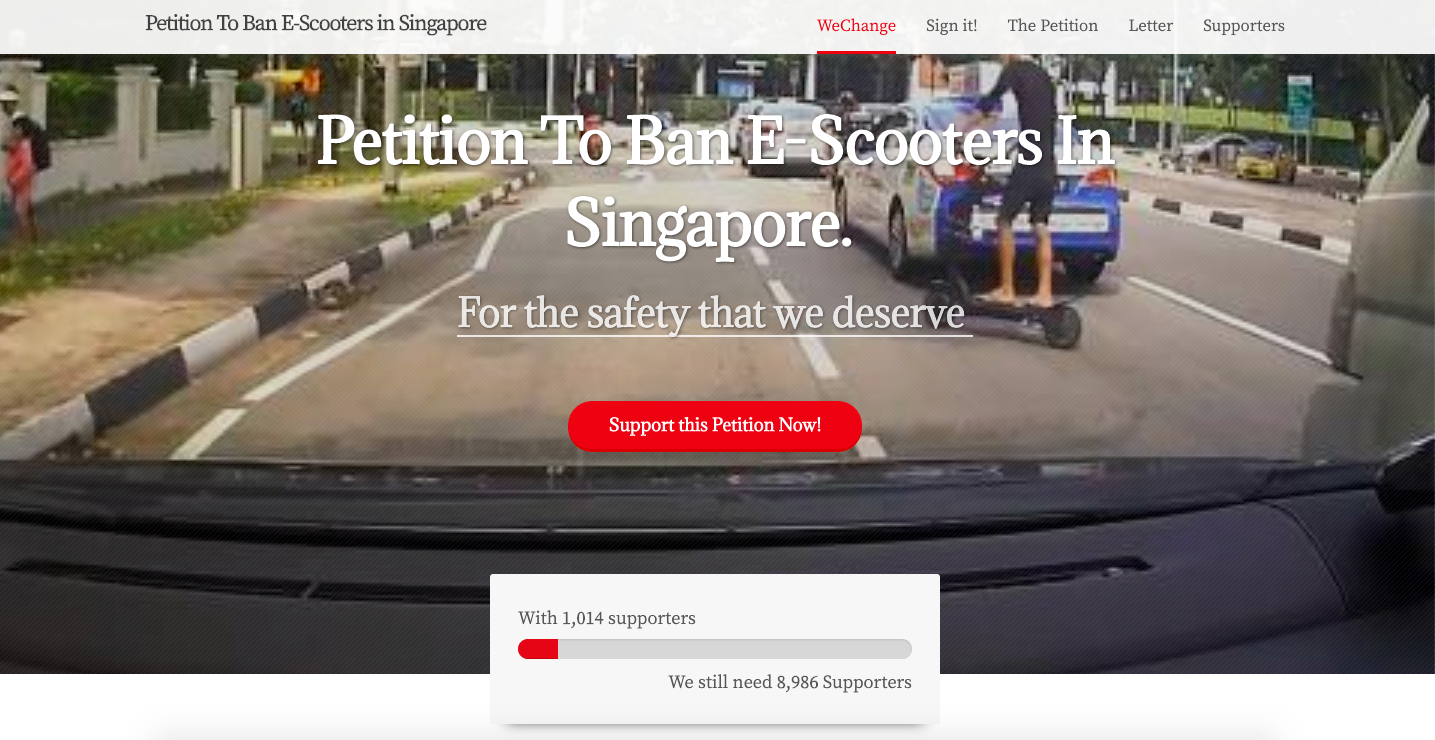 Top photos from Facebook & Change.org.
If you like what you read, follow us on Facebook, Instagram, Twitter and Telegram to get the latest updates.