When's the last time you travelled overseas with a tour group?
If you're anything like me, thinking about it probably comes with horrible memories of loud aunties, large attention-attracting groups, and wasted hours spent at locations that you weren't all that interested in.
It's probably why I've never been to a travel fair.
I've always figured that a whole expo hall worth of pre-planned holiday itineraries with travel agents shoving fliers and pamphlets down your throat was a sure-fire way to take the fun and excitement out of planning an overseas trip.
No doubt, having everything planned out for you carries significant appeal to many. But for the thinking man's traveller (like *ahem* myself), the freedom and independence found in exploring a foreign place is totally part of the adventure.
The travel fair for the thinking man
Yet, Klook's upcoming Travel Festival looks set to take my travel fair virginity — sitting across the room batting its eyelashes at me with all its attractive and tempting travel deals on show.
That's because of Klook is a platform tailored towards independent travellers who are planning their own holidays.
Klook's Travel Festival — held on October 5 and 6 — will be no different, and it's possibly the best way to fix your travel itinerary in one shot.
The travel festival will be split into eight travel zones, representing different travel destinations — Japan, Korea, Taiwan, Hong Kong, South East Asia, Europe, Australia, and the U.S.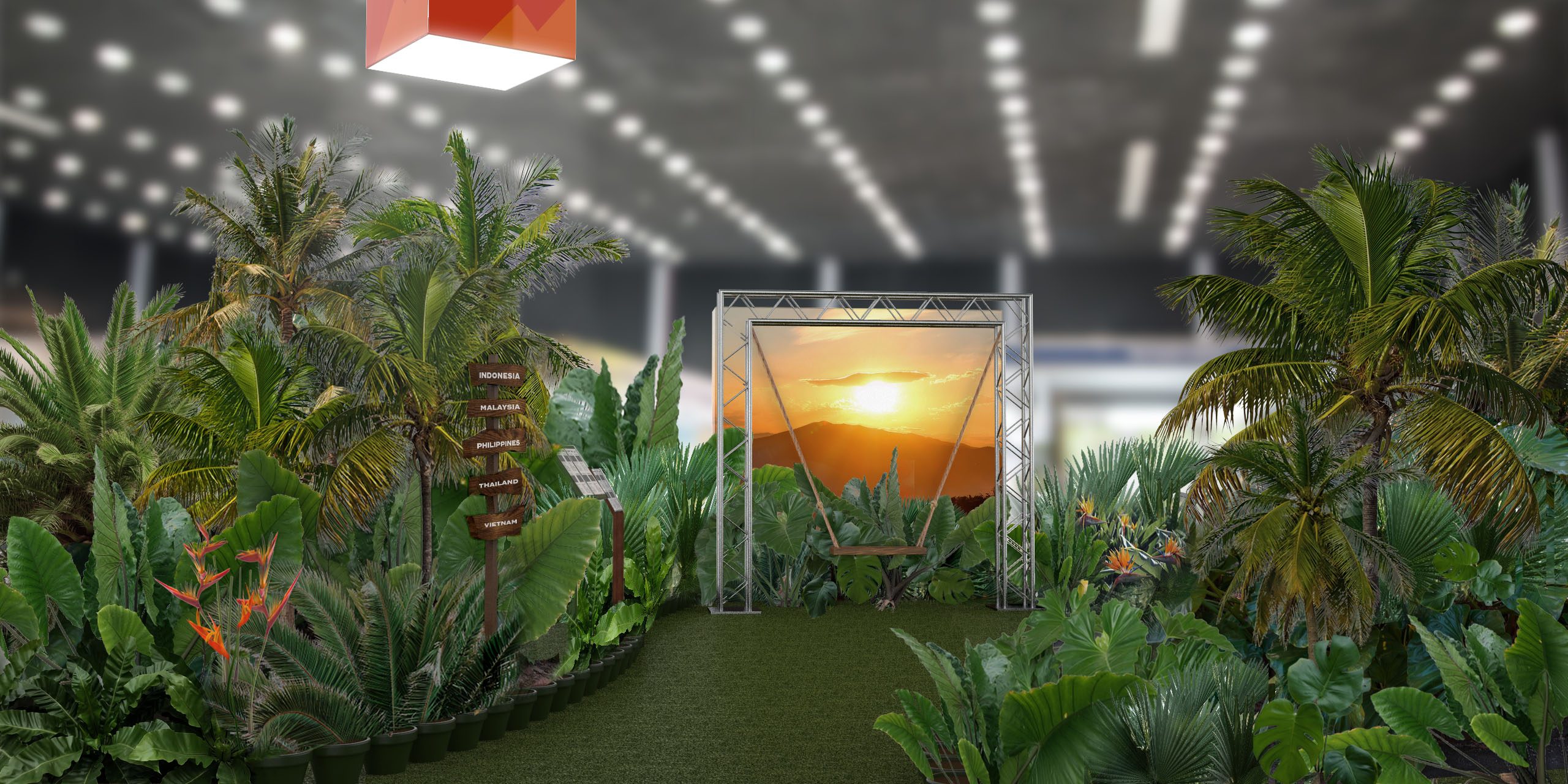 Getting travel inspiration
Just like the virtual version, you can expect to discover things to do in countries that you're travelling to.
In fact, there will be an opportunity for attendees to build their own holiday by visiting Klook's 'wall-of-fame' installation, set up and themed according to each of the eight travel zones.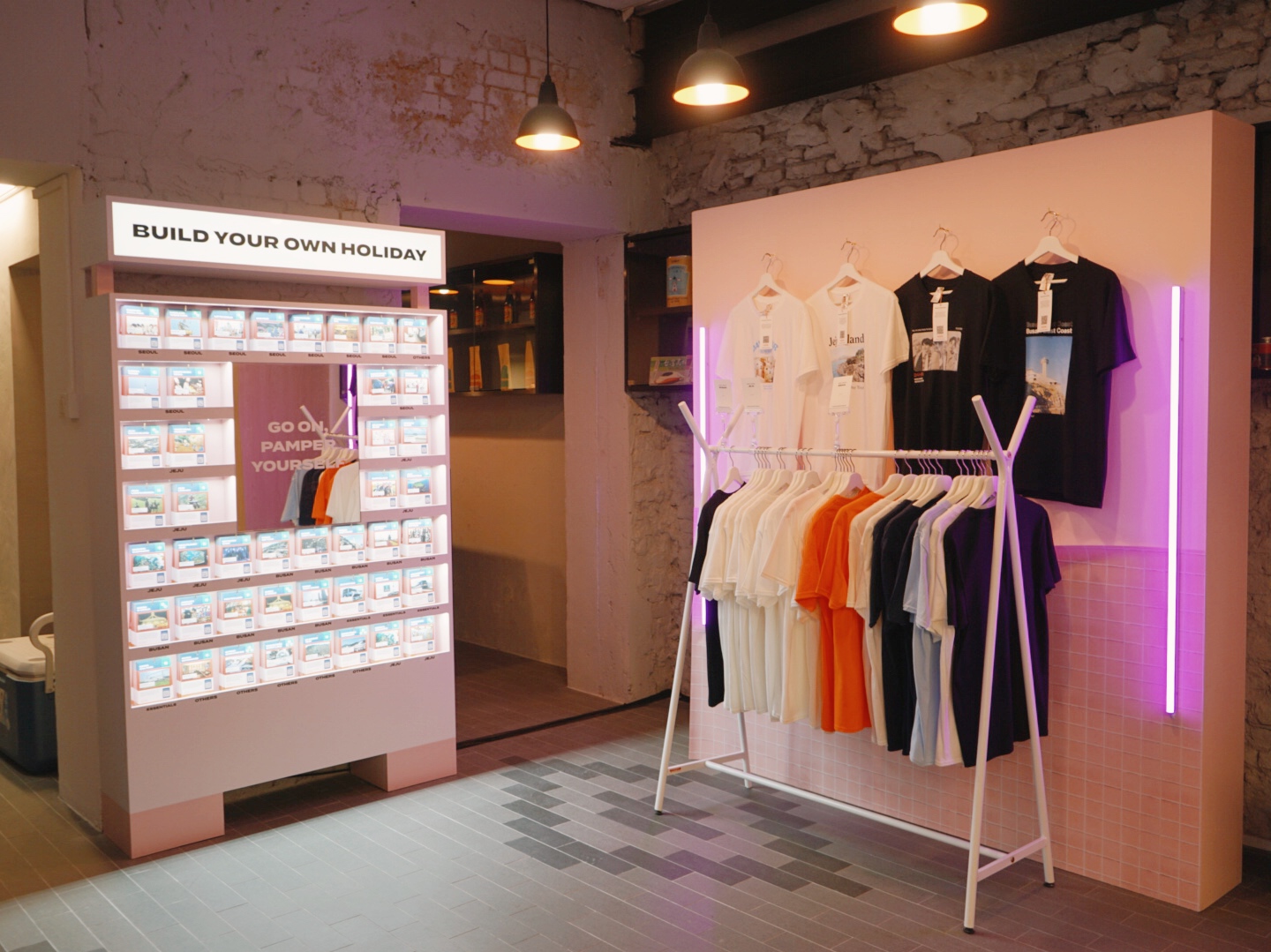 It will feature the best-selling activities from each feature — a good way to get inspiration for your trip.
The wall will show you both the essential experiences and — if you're beyond that basic stuff — the hipster adventures.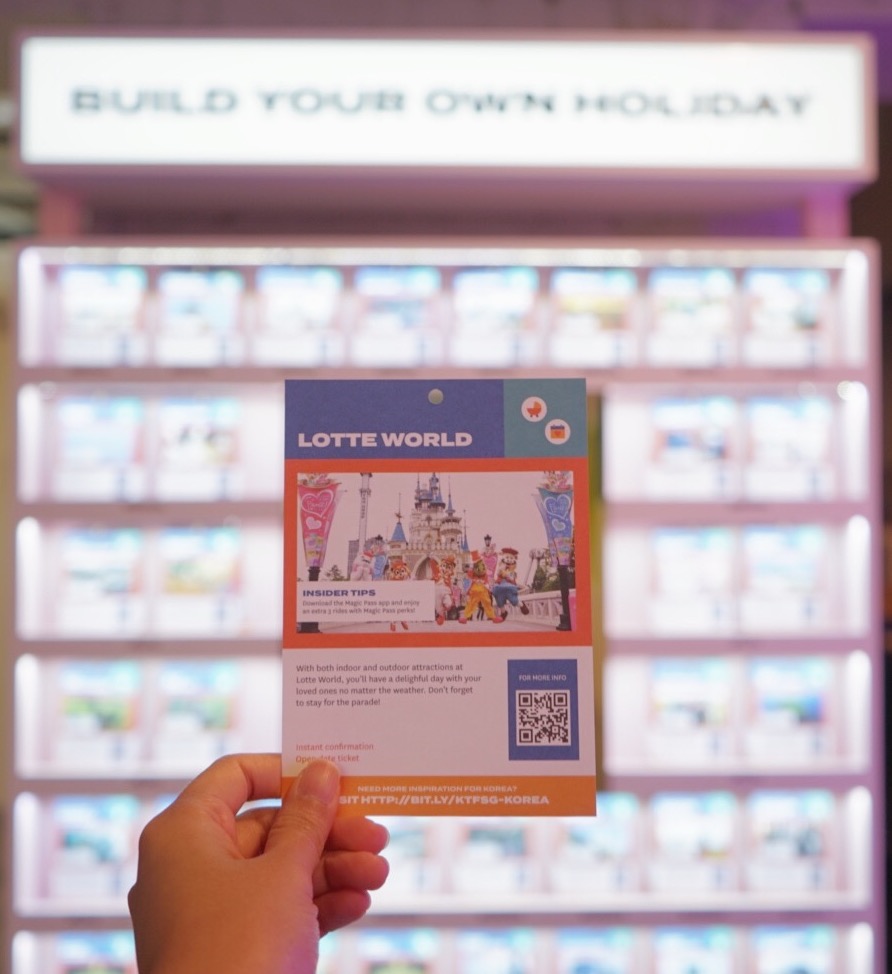 It's a quick and easy way to slap together a travel itinerary without having to spend hours trawling the internet. There will even be Klook staff on-hand to help you with your planning.
If you need even more inspiration for your next getaway, Klook will be hosting talks by different travelling experts such as Nas Daily, a Straits Times travel editor, and staff from the Travel Intern and GoPro.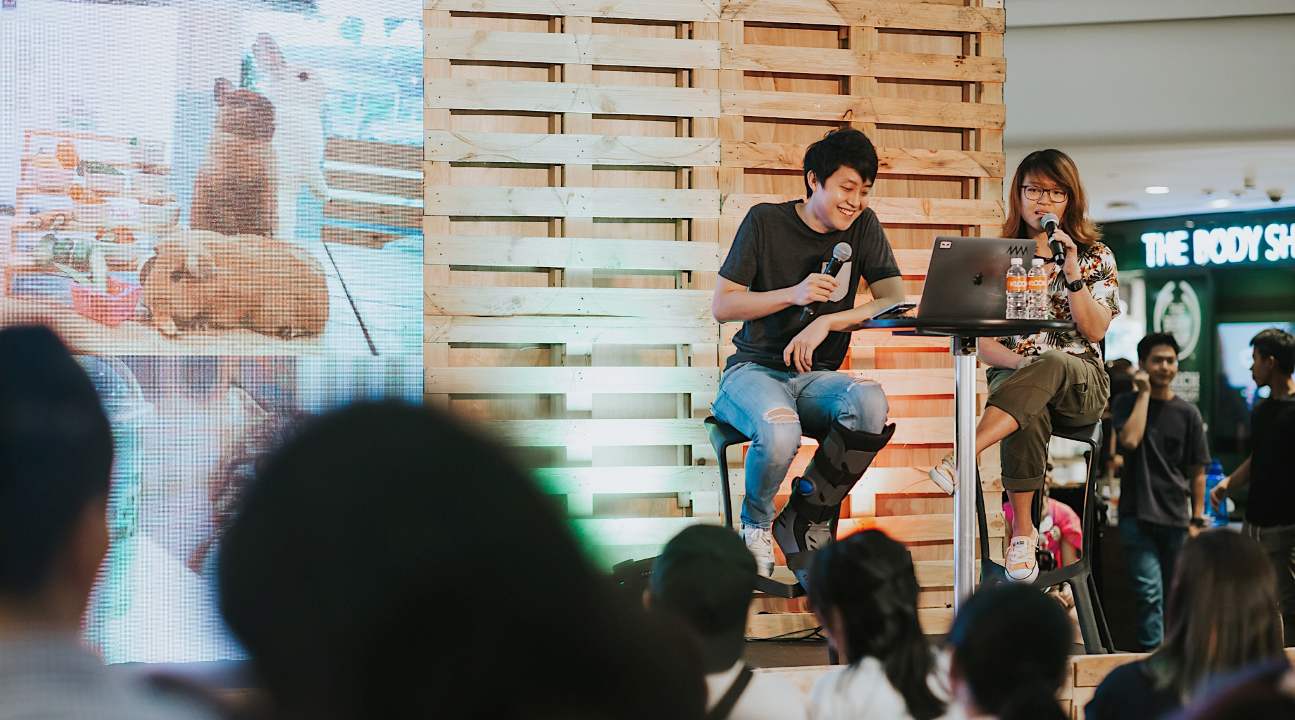 Getting travel promotions
Now if inspiration isn't quite what you need for your next holiday and you have it all planned out already, there's still another good reason to attend the festival.
Attendees will be able to book activities and tickets at event-exclusive promotional prices.
This includes receiving a discount of 10 per cent site-wide, capped at S$30 with no minimum spend and 15 per cent off site-wide, capped at S$80 with a minimum spend of S$400 when booking activities on the day itself at the festival. UOB cardmembers will also receive further discounts.
Visitors can also save up to $700 with the event-exclusive deals, while other partner brands such as Agoda, Scoot, Thai Airway, Shopee, Tiq by Etiqa Insurance, Shopback and GoPro will also be offering discounts.
But the real eye-catching promotion has to be the one-for-one flash deals that will be happening at almost every hour starting from 2pm onwards.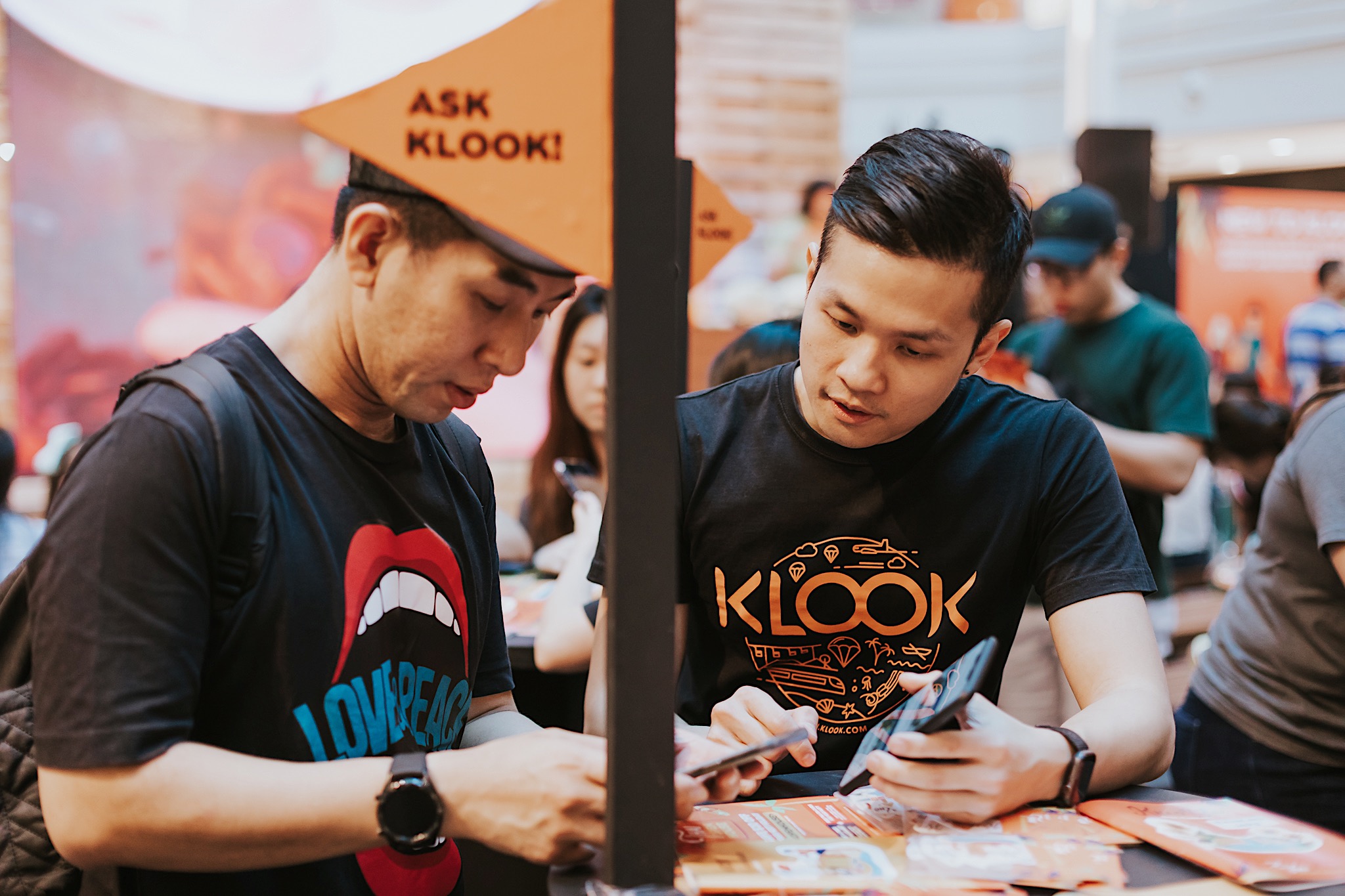 There will also be Klook staff around to provide travel advice, or answer your burning questions about potential itineraries.
A quick look at Klook's website shows that travellers will be able to snag tickets to places such as Universal Studios Japan, or Everland Theme Park in South Korea in a one-for-one deal.
All you have to do is be there at the festival at the right time.
Getting in the mood
Klook will also be trying to get everyone into a holiday mood by play host to a variety of carnival games and rides.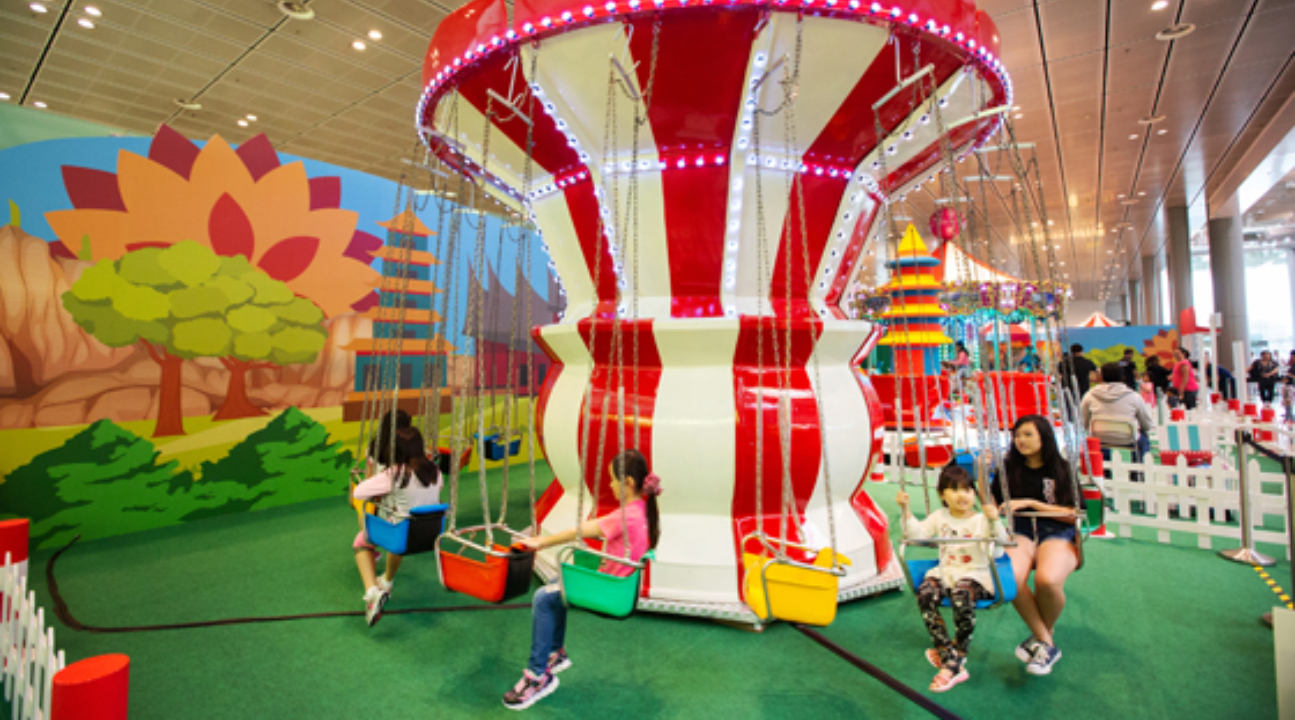 There will be nostalgic games like dart balloons and ring toss with prizes up for grabs, and rides such as spinning teacups and chair swing merry-go-round.
By simply flashing your Klook App, you'll be allowed one free try at a game or ride of your choice.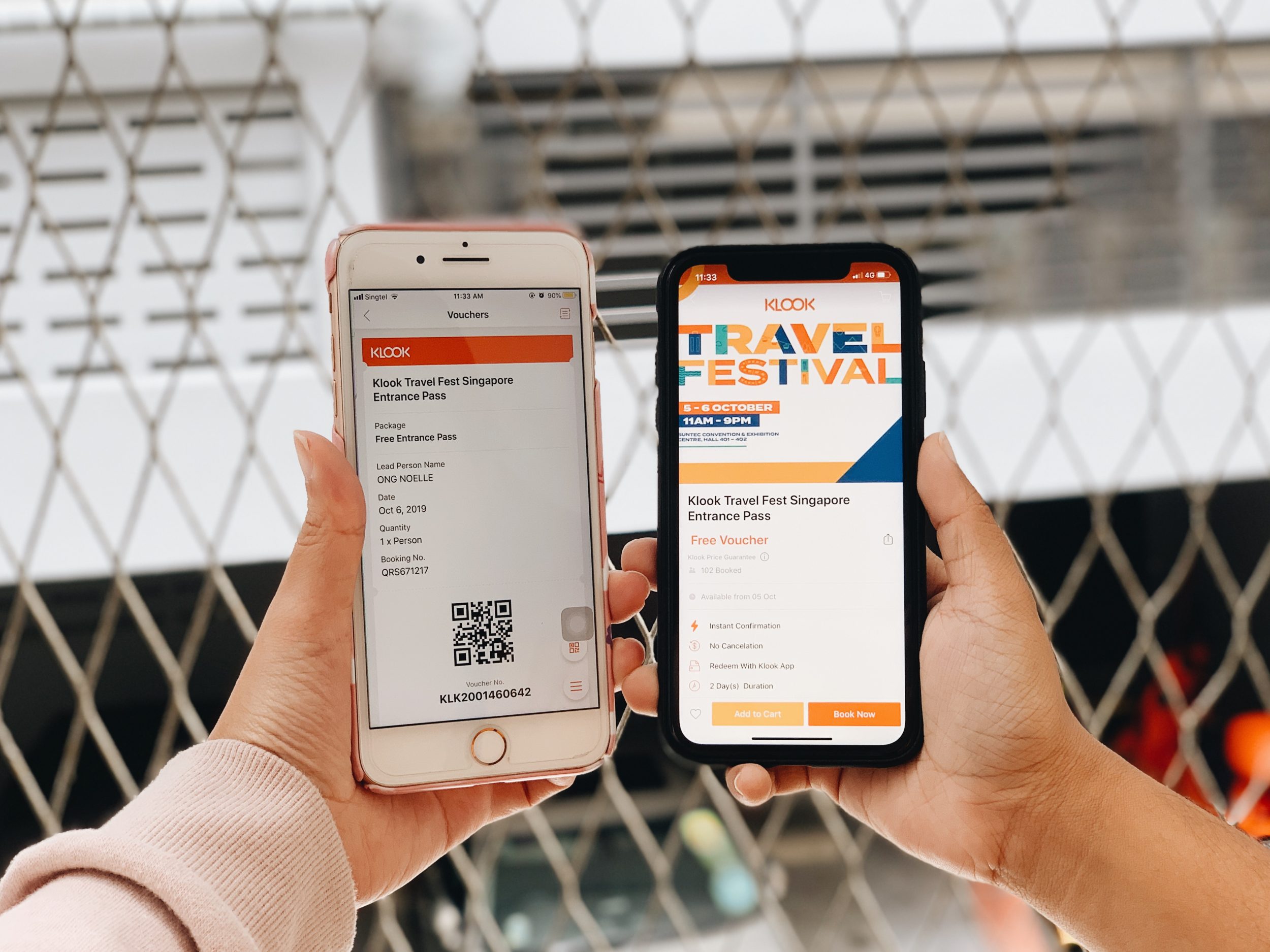 The best part of the whole gig? It's completely free. You just have to register for an entrance pass here.
All registered attendees will stand a chance to win the followings:
Scoot Air Ticket to Taipei

Scoot Air Ticket to Osaka

Universal Studios Japan Admission Ticket

Warner Bros Studios Tour London: The Making of Harry Potter Admission Ticket
Free one, why not?
Details
Klook's Travel Festival
Dates: October 5 and 6, 2019
Time: 11:00am-9:00pm
Location: Halls 401 and 402, Suntec Singapore Convention & Exhibition Centre
Here's the itinerary for the travel festival: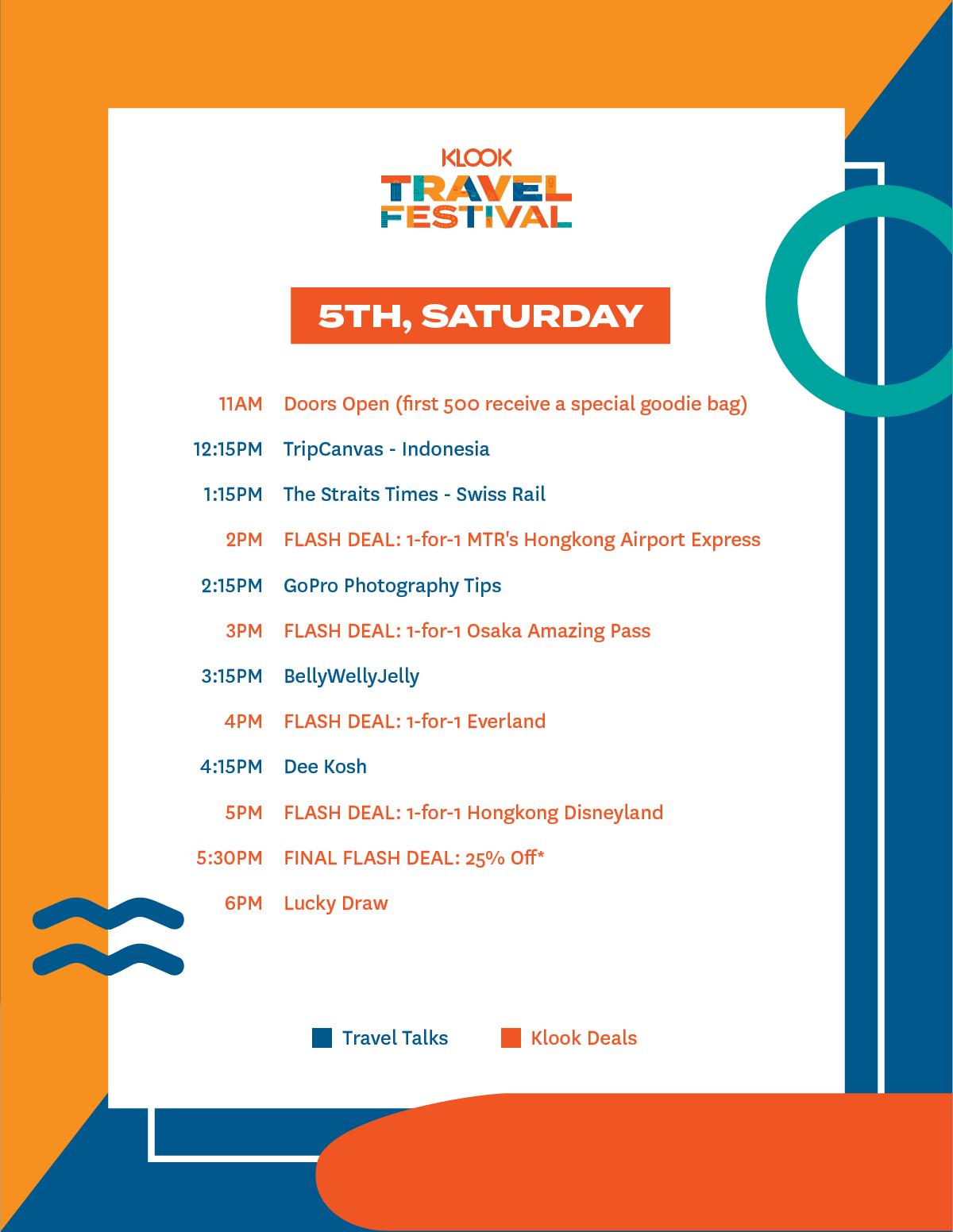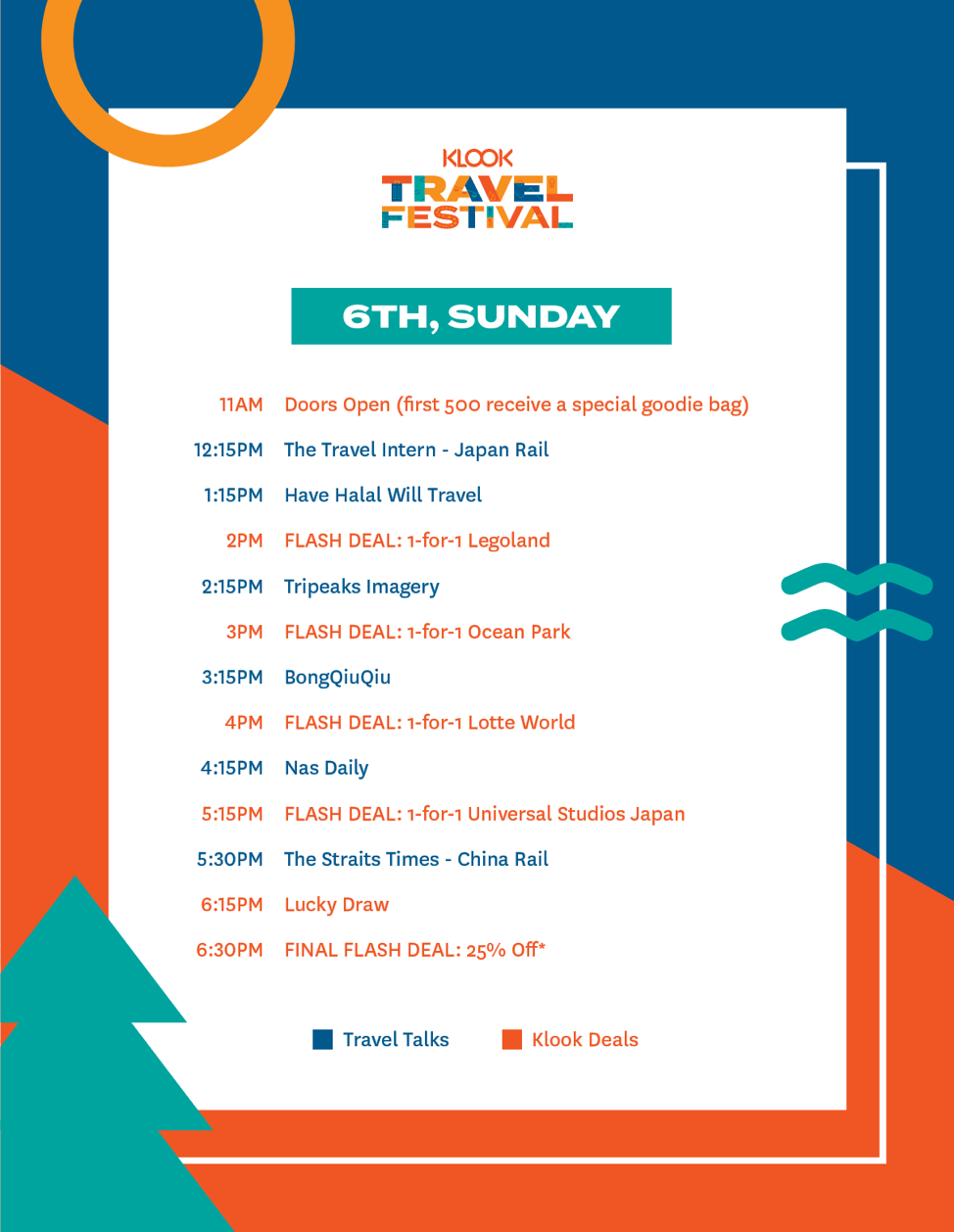 This sponsored article by Klook makes this writer want to go on a holiday soon.
Top image by Erick Eastman via Unsplash
If you like what you read, follow us on Facebook, Instagram, Twitter and Telegram to get the latest updates.