There's been an intense decade-long debate on who the greatest football player in the world is.
While there have been quite a few fringe contenders, the two above all are quite clear. Cristiano Ronaldo, and Lionel Messi.
Both have secured five Ballon d'or's, the most prestigious individual prize in football, and have accrued a rabid fanbase that will go to their graves espousing the virtues of their favourite player.
Case for Messi: Almost inhuman ball control, and prodigious talent.
Case for Ronaldo: Insane physical stature, have transitioned into becoming a ruthlessly efficient goal-scorer.
And then I saw this:
SHOPPPEE?????
*Shrugs*
The video highlighted both Cristiano Ronaldo's propensity for the knuckle-ball free kick, his famous "si" celebration, and how one of the greatest footballers to ever grace the field has his moves.
But as the FIFA Men's Player of the Year 2017 was grooving along to the Baby Shark beat, I began to wonder.
How good must the 9.9 sales be, if Cristiano Ronaldo agreed to be the face of this?
So I went online, and all I can say is: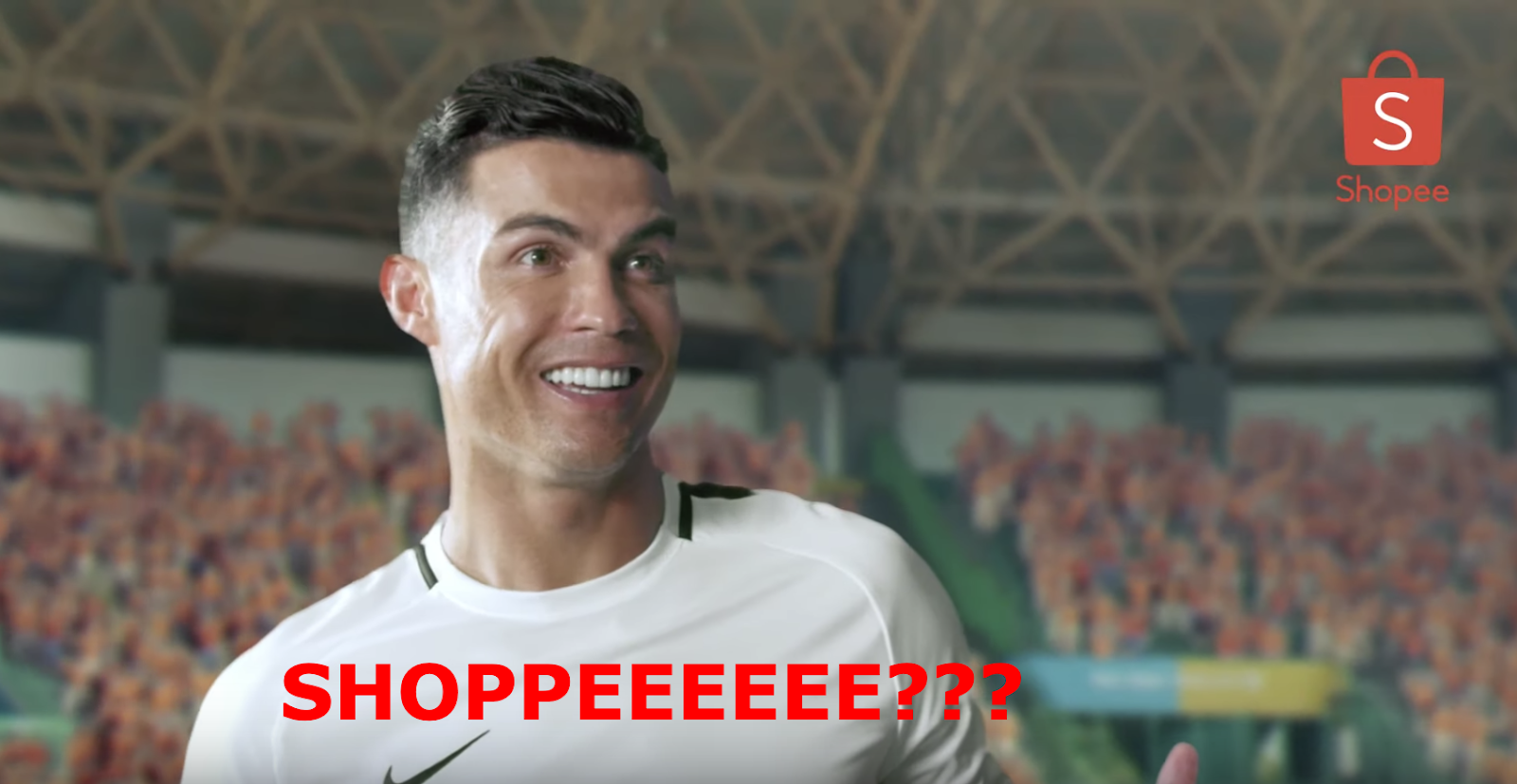 Having a phone with no headphone jack meant I have successfully been coerced by society to adopt the wireless earphones as an actual day-to-day item, and Shopee, even on a non-discount day has quite the selection.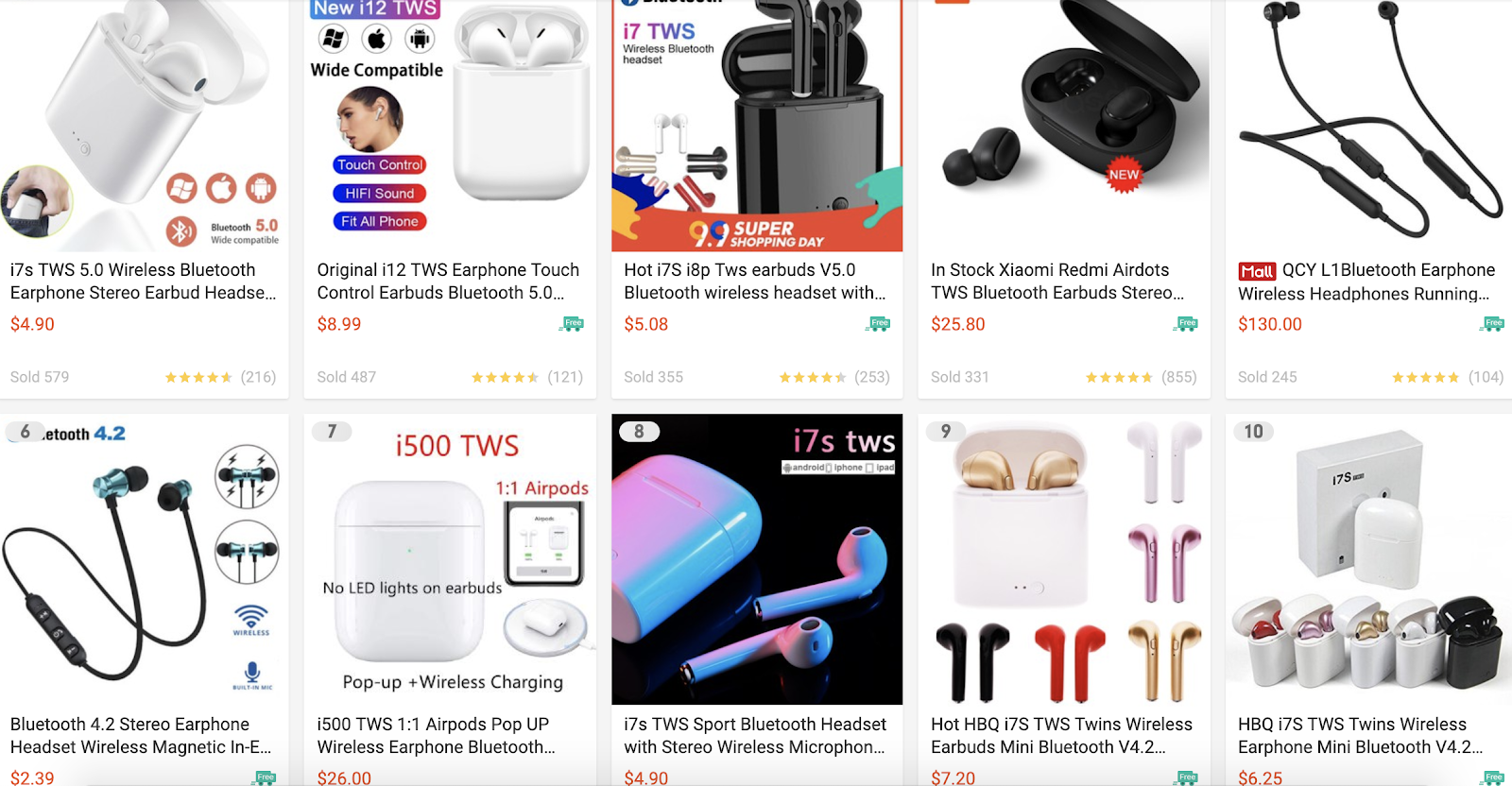 Just a personal opinion, but the Xiaomi Airdots are really, really good.
9.9 Super Shopping Day
Shopee's 9.9 Super Shopping Day is happening now and will end on Sep. 9, 2019. This is Shopee's largest 9.9 event yet.
There are over 650 brands and retail partners on Shopee. During 9.9 Super Shopping Day, users can look forward to insane promotions from popular brands including Braun, Houze, Calvin Klein, Acer and more.
And to support local SMEs and entrepreneurs, popular homegrown businesses such as Irvins, ChopeDeals, Cat & Fiddle and more are offering discounts and exclusive promotions too.
Entertainment Features
What's a Super Shopping Day without upsized entertainment features?
From now till Sep. 9, you can win Shopee Coins by having a bit of fun on Shopee Games, where users can access in-app games, including Shopee Shake, Shopee Quiz, and Shopee Slice. Shopee LIVE will also feature a bigger lineup of live content catered to users' tastes and preferences.
1) Shopee Quiz
From now to Sep. 9, there will be daily Shopee Quiz sessions at 9pm. Users can play and win from a pool of 60,000 Shopee Coins every day.
For each session, users who answer at least one question correctly will stand a chance to win incredible prizes.
2) Shopee Shake
Users can shake and win Shopee Coins from now till Sep. 9, at 12AM and 12PM daily.
There will be 9 Shopee Shake sessions on Sep. 9 featuring a supersized coin pool, where users can shake and win up to 900,000 Shopee Coins.
You can also stand a chance to win over $1,000 in special prizes.
3) Shopee LIVE
On Sep. 8 at 9:30PM there will also be a special livestream that counts down to 9.9, where users can stand a chance to win prizes worth up to $5,999.
And on the day itself, there will be a series of livestreams at 12:30PM, 6:30PM and 9:30PM where items will be on huge discounts.
On Sep. 9, 2019
This event culminates in an epic shopping day on Sep. 9 (but of course - why would it be named 9.9 otherwise?). A summary of their highlights include:
1) 10 per cent cashback with no minimum spend
This includes 10 per cent all-day cashback voucher & 20 per cent flash cashback vouchers, featuring cashback collections and recommended cashback items.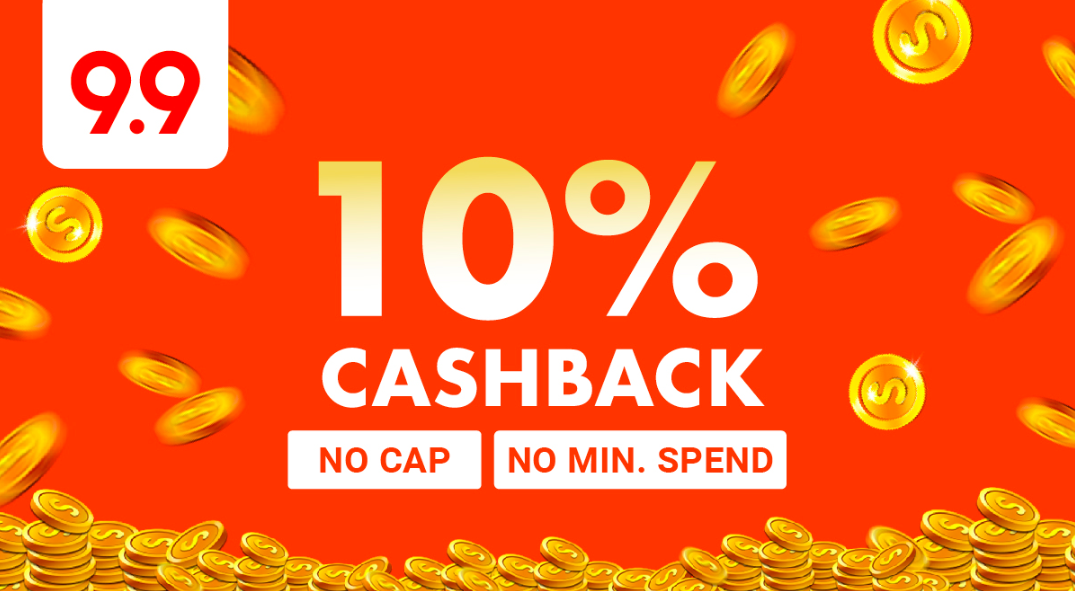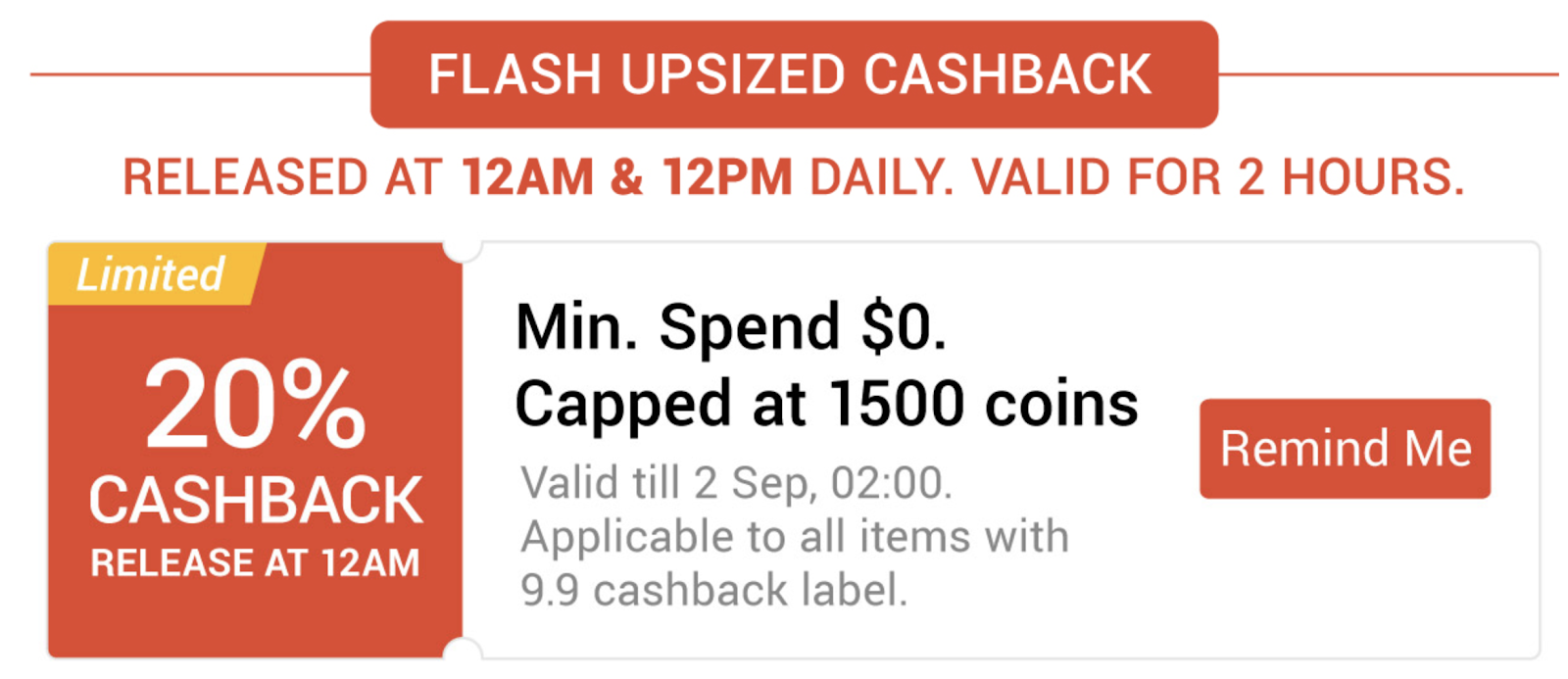 2) Brands 2-hour flash sale
At 12am and 10pm.
3) Crazy deals under $2.99
Over 5,000 products with free shipping. Products will be refreshed at 12pm, 6pm and 10pm daily.
4) Hourly Flash Deals
Instead of the usual four time slots, users can enjoy flash deals at six time slots daily and 24 time slots on 9 September. Camp in app to snag up to 90 per cent off crazy flash deals at the lowest price guaranteed.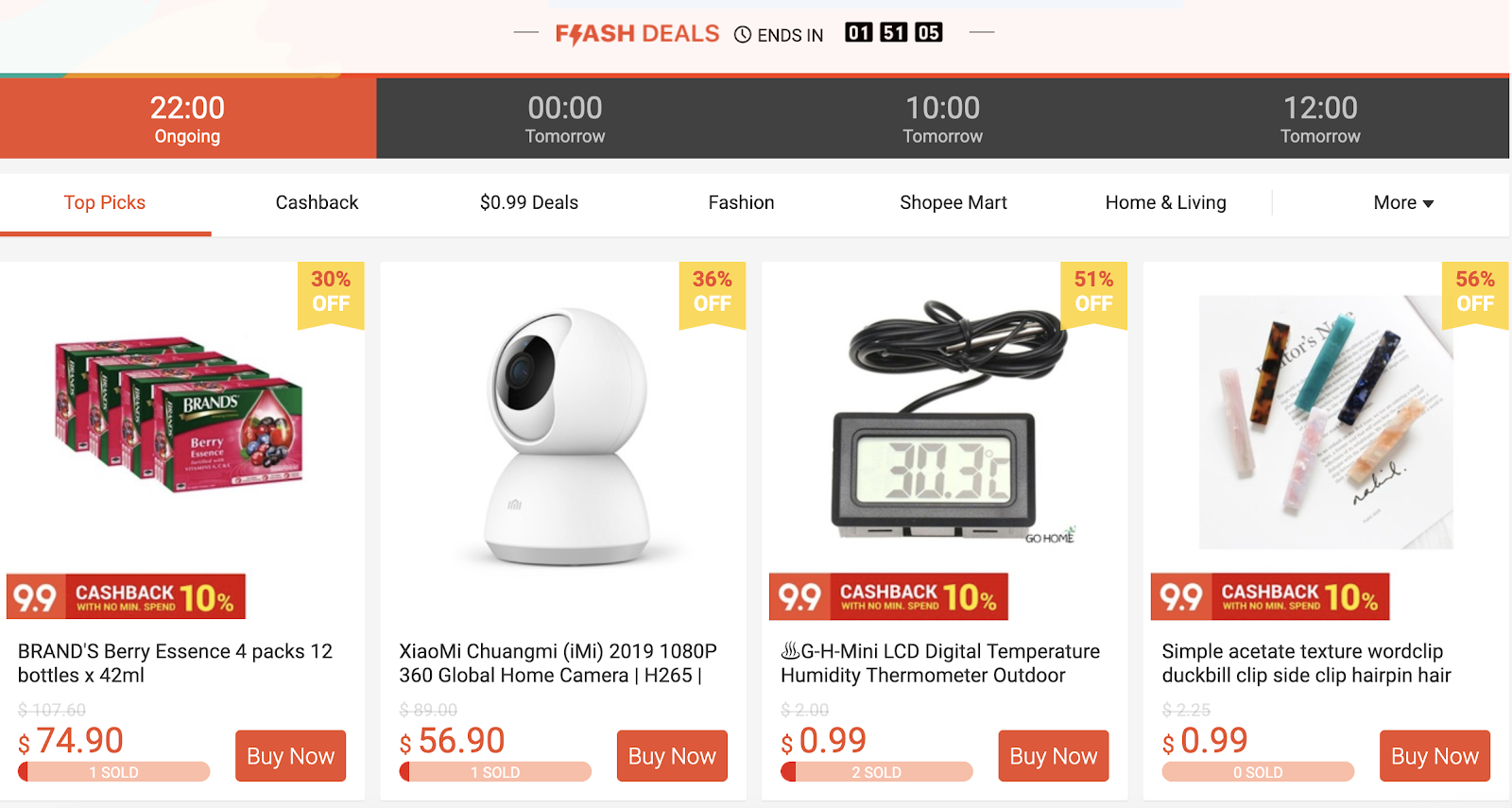 5) $9.90 lucky brand boxes
Nine exclusive $9.90 lucky brand boxes will be released at 12AM, purchase & stand to win grand prizes (prizes include a $500 Chope voucher, JBL SB 250 Sound Bar & more).
6) 9.9 Exclusives
Look out for a collection of products that are exclusive to Shopee during 9.9 Super Shopping Day.
7) Upsized $1 Big Prizes
Users can spend $1 & stand to win $9,999 worth of prizes.
New to Shopee?
Here's promo code to get you started: MTS99. This code entitles new Shopee users to $7 off a minimum spend of $15, valid till Feb. 29, 2020 23:59.
So unfortunately for our favourite Portugese superstar, and luckily for us, there will be no penalties in cashback regardless of your lack of spending.
Click here to find out more.
In summary: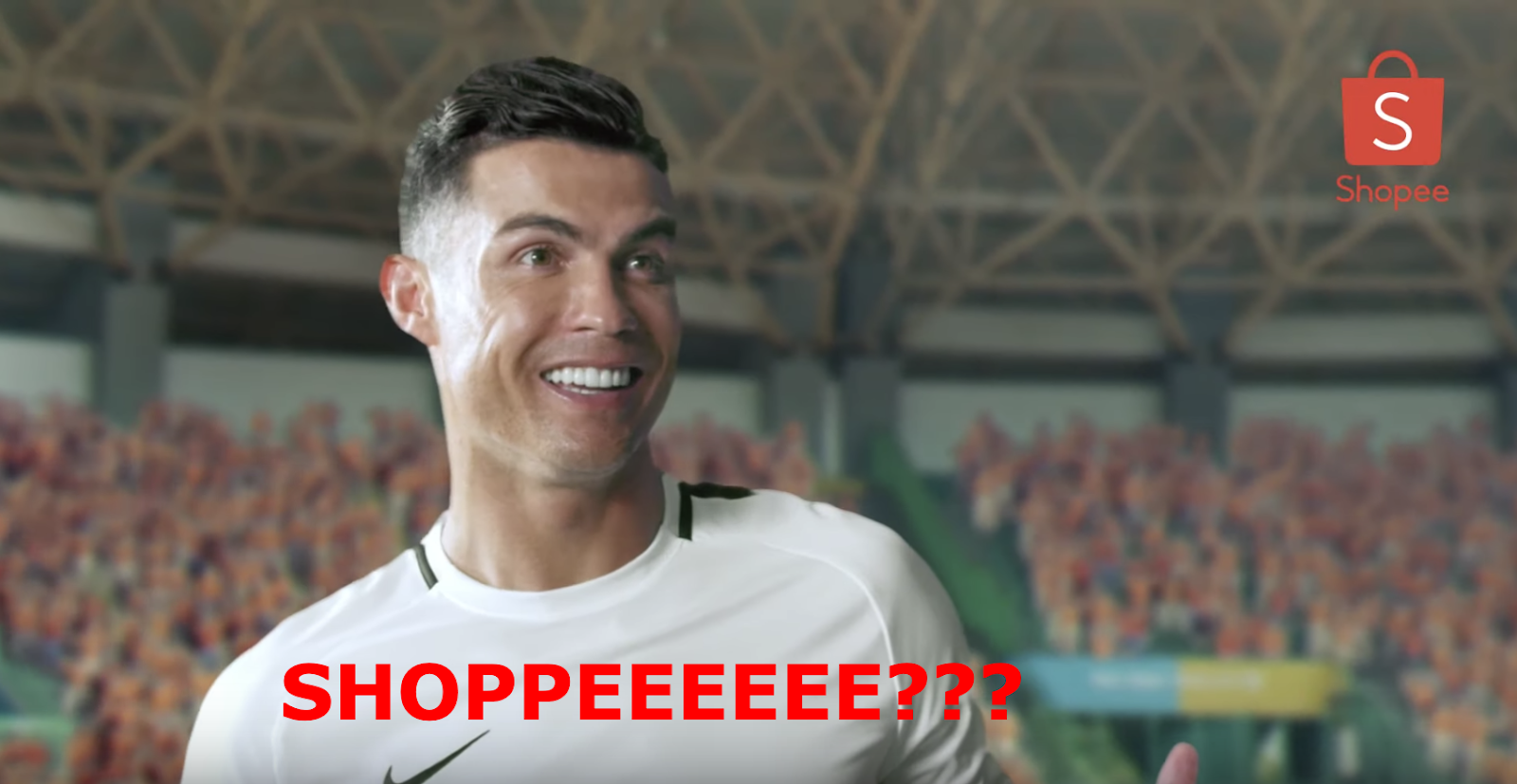 Avid fans can also stand a chance to win signed merchandise by Cristiano Ronaldo when they participate in the following:
Strike your favourite Ronaldo Celebratory pose, post it on Facebook and if you score the most number of likes, you will win the precious signed merchandise. Contest details can be found on Shopee Singapore's Facebook page.
This sponsored article by Shopee made this writer decide to finally buy some good wireless earphones.
If you like what you read, follow us on Facebook, Instagram, Twitter and Telegram to get the latest updates.