Gurmit Singh is a name that is popular in Singapore, JB, and some say Batam.
After more than 25 years in the industry, the multi-hyphenate isn't just known for his role as the yellow-booted Phua Chu Kang.
He has also hosted National Day Parades (21 times, to be exact), New Year countdowns, and all three seasons of Singapore Idol.
While Singaporeans may not see him as often as they used to, you'll probably hear more of him on your morning commute to work because he is the latest addition to radio station Gold 905.
We met up with the 54-year-old, who looked every inch like a badass with his shiny silver motorcycle helmet and a black bomber jacket.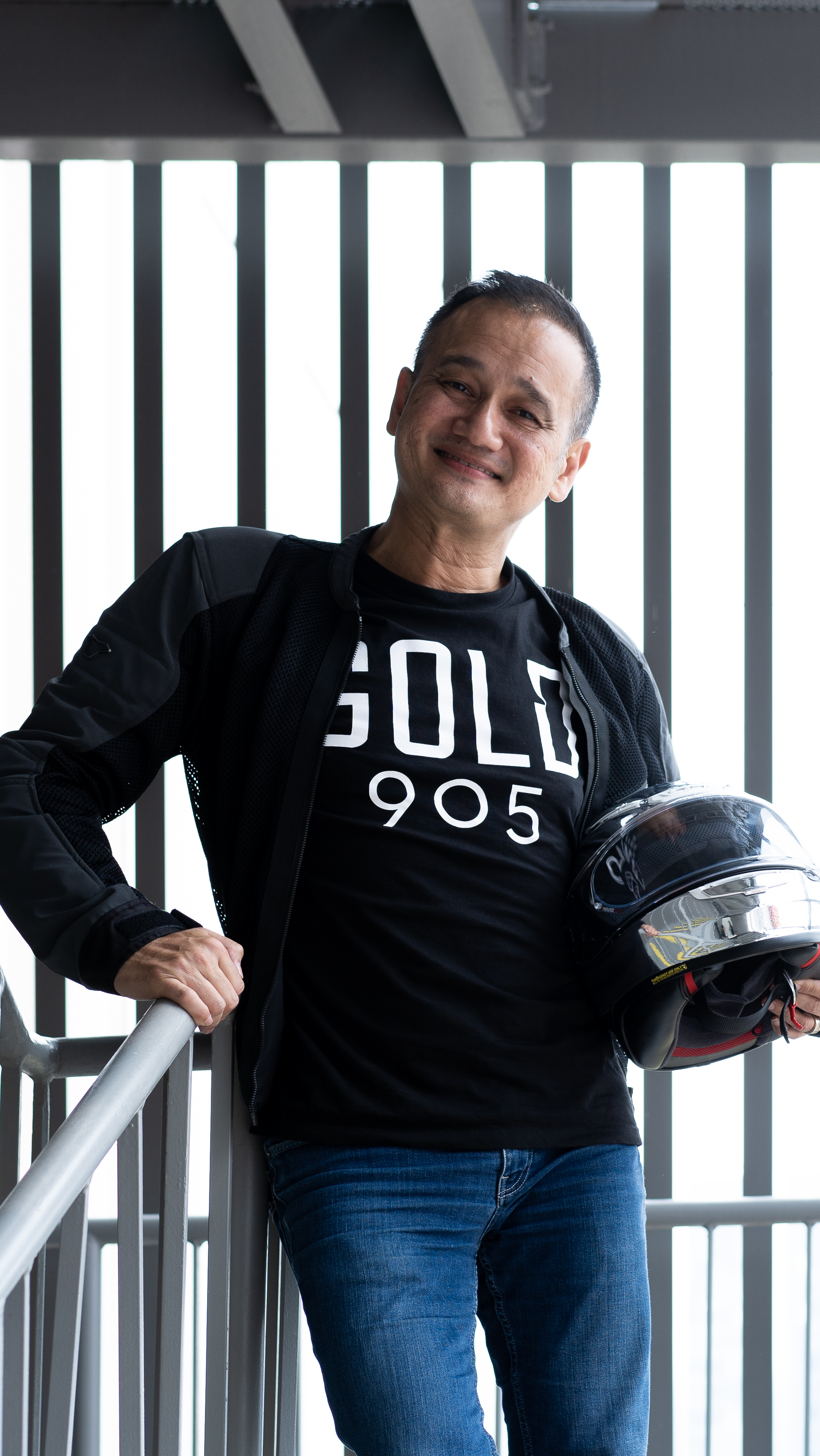 He had recently gotten his motorcycle licence, after all.
Used to perform at Haw Par Villa
Many of us would think that Gurmit's first stint in showbiz was as Phua Chu Kang back in 1997.
However, he told us that he started way before "when Raffles was still here".
All jokes aside, he entered the entertainment industry while was still serving his national service in 1986.
Not only was the then-21-year-old part of the Singapore Armed Force's Music and Dance Company, but he also had been moonlighting as a performer, which includes being a back-up dancer for Singaporean singer Jacintha Abisheganaden.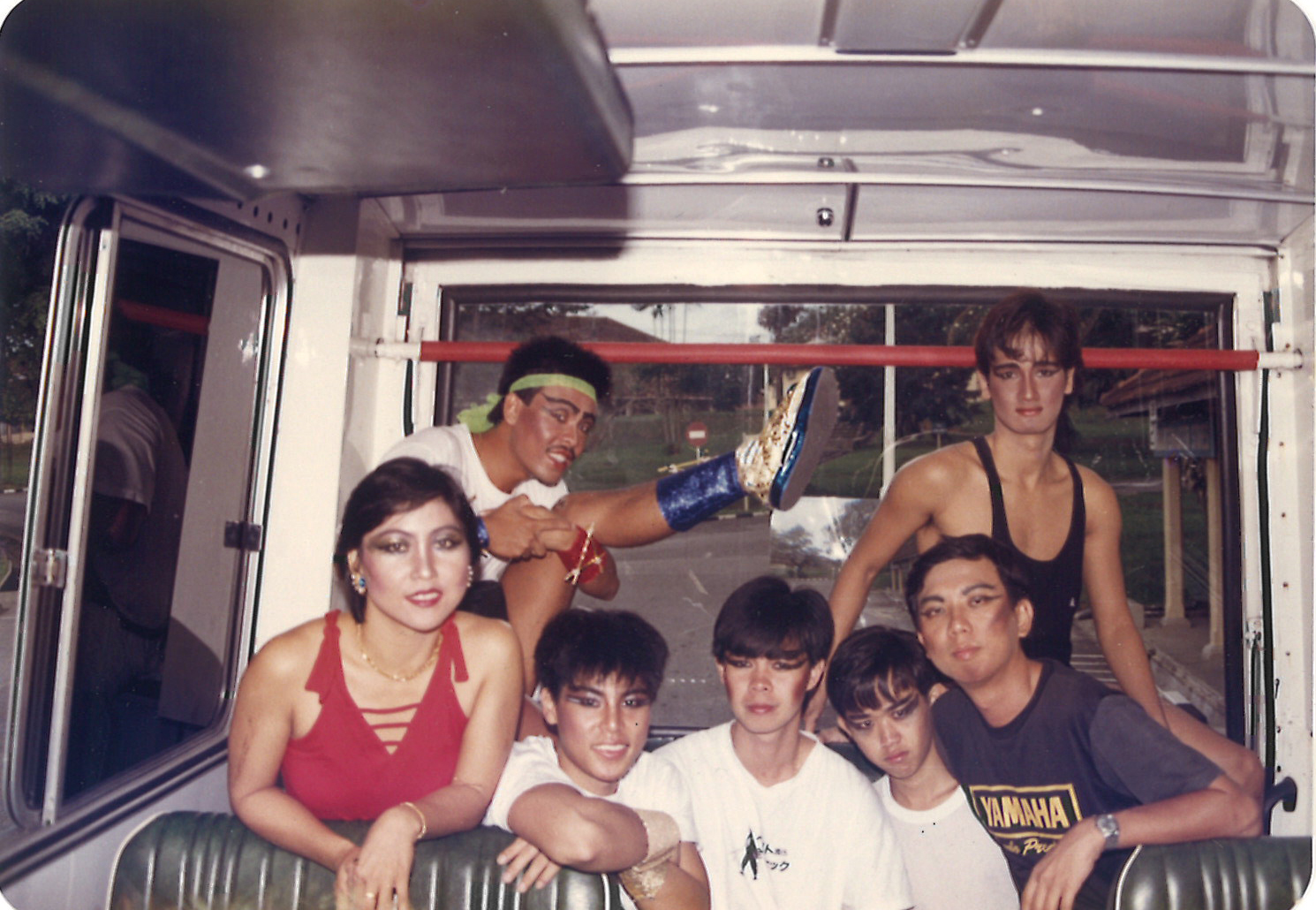 Gurmit's dance moves were apparently so impressive that he was talent scouted to perform at Haw Par Villa.
Yes, the Chinese mythical theme park.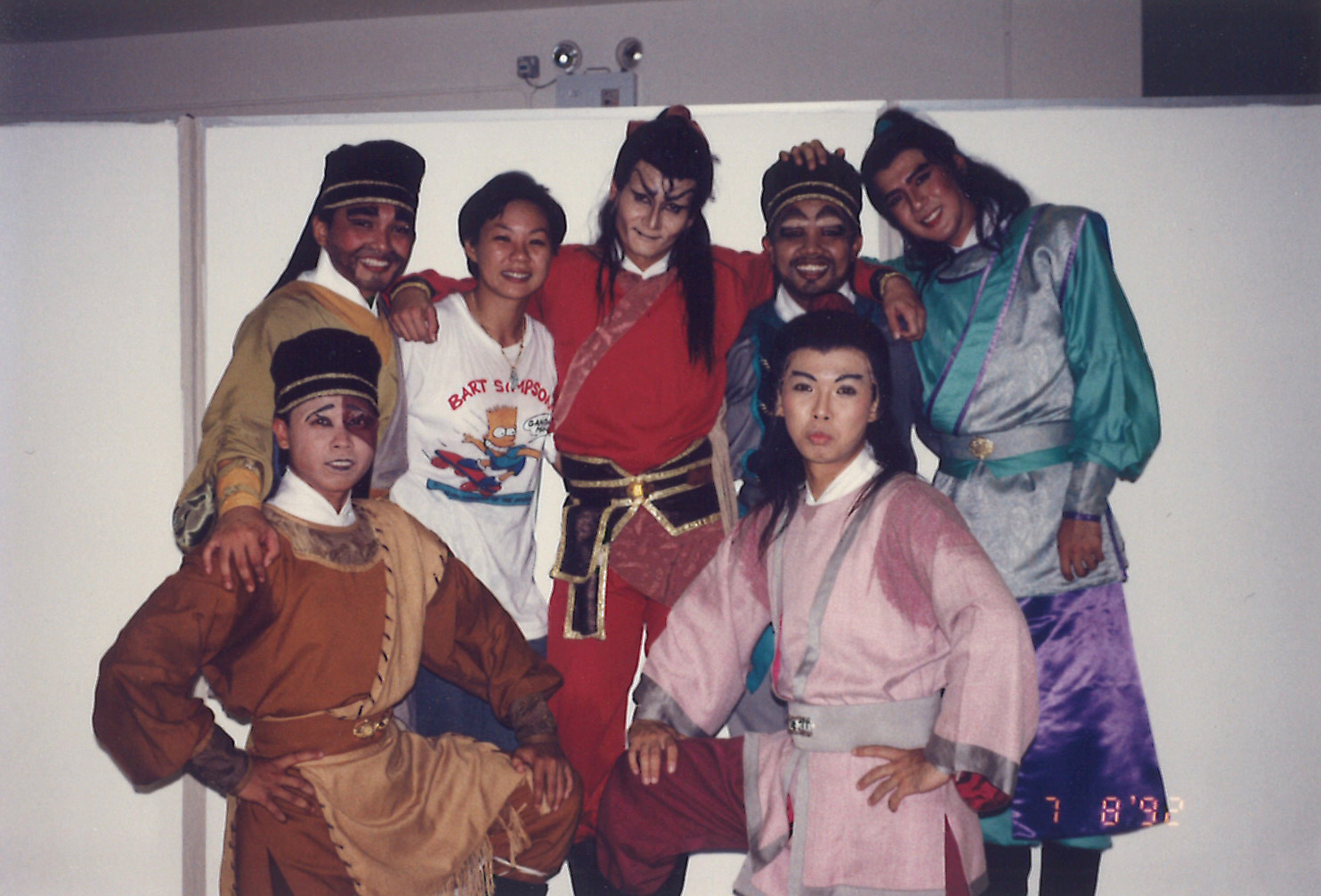 Gurmit played various roles in Haw Par Villa and even joined the performing troupe for school tours.
The theme park was also the place where he had his very first hosting gig, after his predecessor sustained a slipped disc injury.
After a show, he was approached by someone from Mediacorp (then called SBC, or Singapore Broadcasting Corporation) who told him that he should get into television hosting.
"I thanked him and said it was very kind of him. But really, I thought to myself, 'Haha, fat chance lah. I wouldn't make it.'"
Almost became a computer engineer
In 1994, Gurmit completed his diploma in computer programming.
The self-confessed computer geek was about to venture into a career as a system analyst when he received the fateful call from a Mediacorp representative.
It was an invitation to audition for a live TV hosting gig, which required a male and female host.
But Gurmit's audition turned out to be so good, he became the only host for Channel 5's live show, Live on 5.
This, however, didn't sit well for the first-time host and his tummy.
"I was so nervous, I had diarrhoea before and after the first episode. What a way to commemorate my first day."
Seems like things turned out well for Gurmit anyway, since he went on to have his own talk show called Gurmit's World.
And in case you didn't know, Gurmit's World was also where his magnum opus role of Phua Chu Kang was birthed.
Phua Chu Kang almost didn't happen
Phua Chu Kang Pte Ltd is one of the longest-running sitcoms in Singapore, with eight seasons that aired from 1997 to 2007.
But the show almost got axed before it even got the chance to go on air.
Gurmit revealed that they were already "in the red" when they went on air, due to the lack of sponsors and advertisers.
It wasn't so surprising back then since Phua Chu Kang, as described by Gurmit, is a Singlish-speaking character that is "very crass and irreverent".
"Every company rejected us. They would say: 'It doesn't align with our imaging and branding, we'll skip this one.'"
But their worries were put to rest in 1998 when the show won a slew of awards at the Asian Television Awards.
"It was a surreal moment because for the last few years, Under One Roof had been winning all the awards."
Phua Chu Kang Pte Ltd went on to receive the "Best Comedy Performance" award six years in a row.
Gurmit, on the other hand, won "Best Comedy Performance by an actor" a total of five times.
International fame
Right after that, they faced another problem.
A happy one, thankfully: They had too many sponsors.
While an episode typically runs for 30 minutes in Singapore, the same episode would last for an hour in Malaysia.
"People asked me if we were airing back-to-back episodes in Malaysia. The sitcom is 23 minutes to be precise, but they would sell 37 minutes worth of commercials (in Malaysia)."
At the show's peak, Phua Chu Kang made a guest appearance on U.S. series The Amazing Race, as well as met and entertained some Malaysian royalties and dignitaries.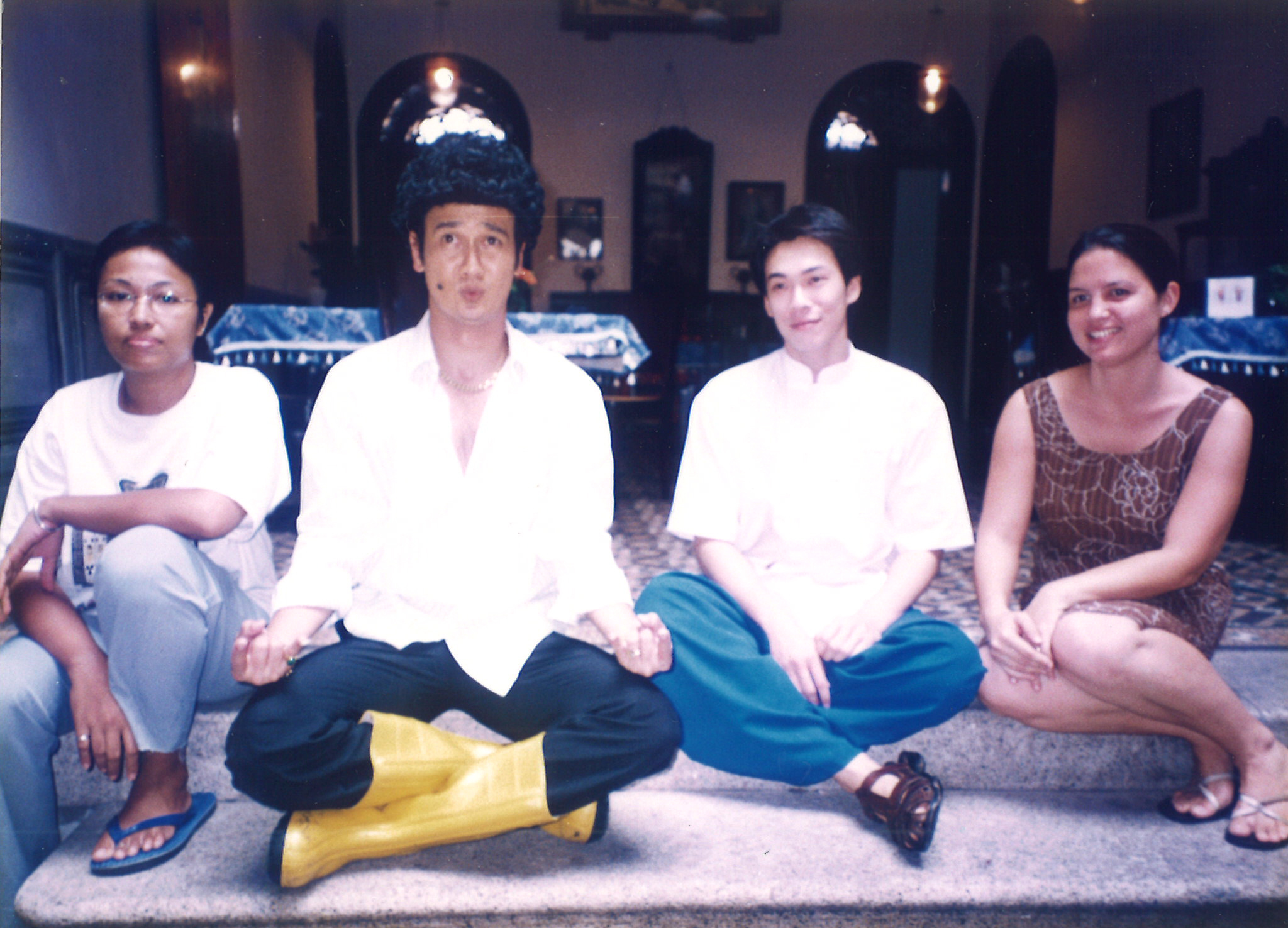 Now, even in 2019, he has yet to hang up his yellow boots and curly wig.
In fact, he will be having a one-night Phua Chu Kang show in Kuala Lumpur this November.
"PCK lai liao!"
The show has gone off-air for more than a decade and yet to this day, he says that some passers-by would exclaim "Eh, Phua Chu Kang lai liao!" whenever they see Gurmit in public.
"Just two weeks ago, a fifteen-year-old started doing the SARS rap in front of me. I can't even remember the first two lines, but he went on and on!"
The SARS outbreak happened in 2002, by the way — two years before the teen was even born.
While some performers may be upset to not be recognised for their own name, Gurmit likes to think of the glass as half full.
"It goes to show that I've done something so right, they cannot detach me from the character and that's fine."
Of family and fame
There's a price that comes with fame, and for Gurmit, it's the quality time he could have spent with his family.
Together with his wife, he has three children aged between six to 22 years old.
Due to his extremely tight schedule, he had to miss out on important milestones, including his wife's birthday and his children's first day of school.
Even if he did manage to earn that sliver of time with them, he shared that he would be swarmed by fans who wanted to either talk to him or take a photo together.
"When I went to fetch my eldest daughter when she was in primary one, I was mobbed by all the other kids, the helpers and their parents. After a while, I felt someone tugging down my pants. It was my daughter, she asked me: 'Daddy, can we go home?'"
"We didn't ask to be famous"
On days where he yearns for his family's company or if he simply has a bad day, he makes it a point to either just stay at home or not get out of the car.
As a public figure, he feels that he doesn't have the right to tell people to not disturb him.
"Personally to me, my paymasters is not Mediacorp. It's the people out there who have supported me. No matter how tired I am, if I am out in public, I am out there for the public."
While he accepts this to be part of the celebrity package, he still feels for his family who has to bear his fame as well.
One of his older children even told him: "We're happy that you're famous, but we didn't ask to be famous."
Left Mediacorp to do household chores
After more than 20 years, he left Mediacorp in 2014 so he could spend some quality time with his family, especially after the arrival of his youngest child in 2013.
"My career was so up there that I didn't have time for family. So when the third one came along, I wanted to do things properly."
Living the freelance life meant that he could choose the gigs to accommodate his schedule.
During that period, he would do one-off gigs like hosting the National Day Parade and Dinner and Dances.
But for the most part, he would be at home doing household chores and catching up with his family.
Sold Lamborghini and considered working at McDonald's
But with a less stable arrangement, Gurmit shared that there was definitely an "epic loss of income".
He had to sell his treasured Lamborghini to get a practical family car and downsize from a bungalow to a condominium.
He also told his children that they can only take economy flights as they could no longer afford to travel on business class -- a luxury they have been used to since young.
And his children's response to these changes was so sweet, he wished he would have done it sooner.
"If all these changes means having more time with you, then it's a no-brainer: Leave Mediacorp."
But apart from the unstable income, another fear he had was that he would become a nobody the moment he didn't re-contract with Mediacorp.
This was such a big concern for him, he even considered working at McDonald's as a backup plan.
"I had a heart-to-heart talk with my wife and discussed that if push comes to shove, I might have to work in McDonald's as a manager. And I only chose McDonald's because I love the Fillet-O-Fish."
Thankfully, it's not something that he should be concerned about.
Gifted with a radio voice
In Aug. 2019, he returned to Mediacorp, this time as a radio deejay at Gold 905.
This opportunity landed on his lap after the radio producers discovered that he had a "good radio voice" when he helped to cover some of the deejays while they were away.
"I always told myself that if television is done with me, I wouldn't mind doing a radio thing because I love music."
He now hosts the morning show from 6am to 10am with Vernetta Lopez and Mike Kasem.
While most people would groan at the idea of reporting to work at 4:30am and sleeping as early as 8pm, Gurmit said that he wouldn't have it any other way.
"I struck a nice, sweet deal here. I get to do music, talk nonsense, have a stable income, and I also get to spend time with my family."
Top image by Kane Goh.
If you like what you read, follow us on Facebook, Instagram, Twitter and Telegram to get the latest updates.