National Service defaulter and Fulham footballer Benjamin Davis has been announced as one of the 28 players called up to Thailand's U23 squad.
The 28-man provisional team will be playing at the SEA Games held from Nov 30. to Dec. 11 2019 in the Philippines.
Youngest player on the team
The Thai Football Association (FA Thailand) announced the players' names on 28 Sep., and Davis's name was included on the list.
The 18-year-old was named as one of the midfielders playing for Thailand.
Many Thai fans and netizens reacted positively to his call-up on his Instagram page.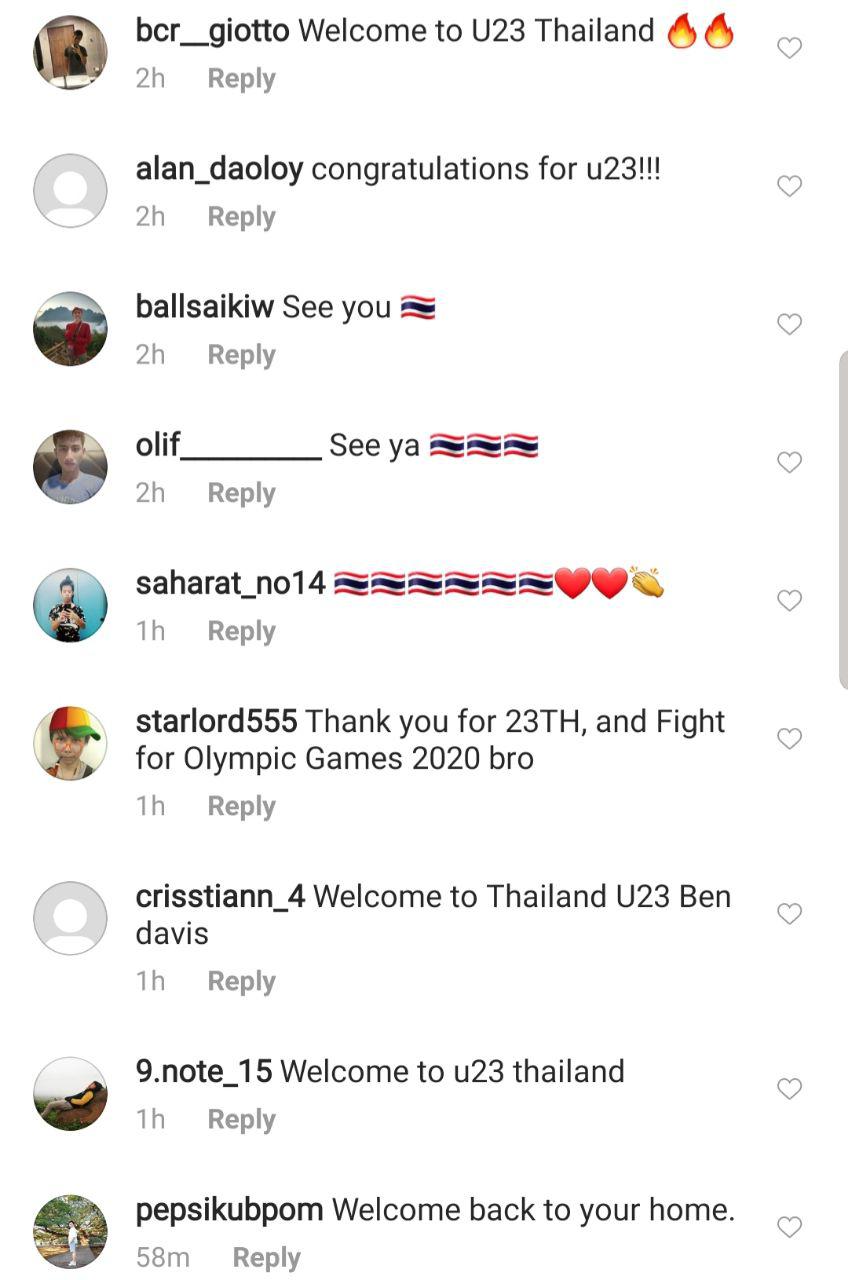 Davis currently holds three citizenships - Thailand, Britain, and Singapore.
He was born in Phuket to a Thai mother and British father, and lived in Thailand until he was five, before moving to Singapore.
Davis became a naturalised Singaporean at nine.
Represented S'pore internationally
Davis had represented Singapore internationally at the Asian Football Confederation (AFC)'s U-16 Championship Qualifiers in 2015 and U-19 in 2017.
He also received a call-up in 2018 as part of Singapore's national team to play in the AFC Qualifiers. However, he was not fielded in the matches.
Drew flak for omitting S'pore flag from his Instagram profile
Last month, Davis updated his Instagram profile.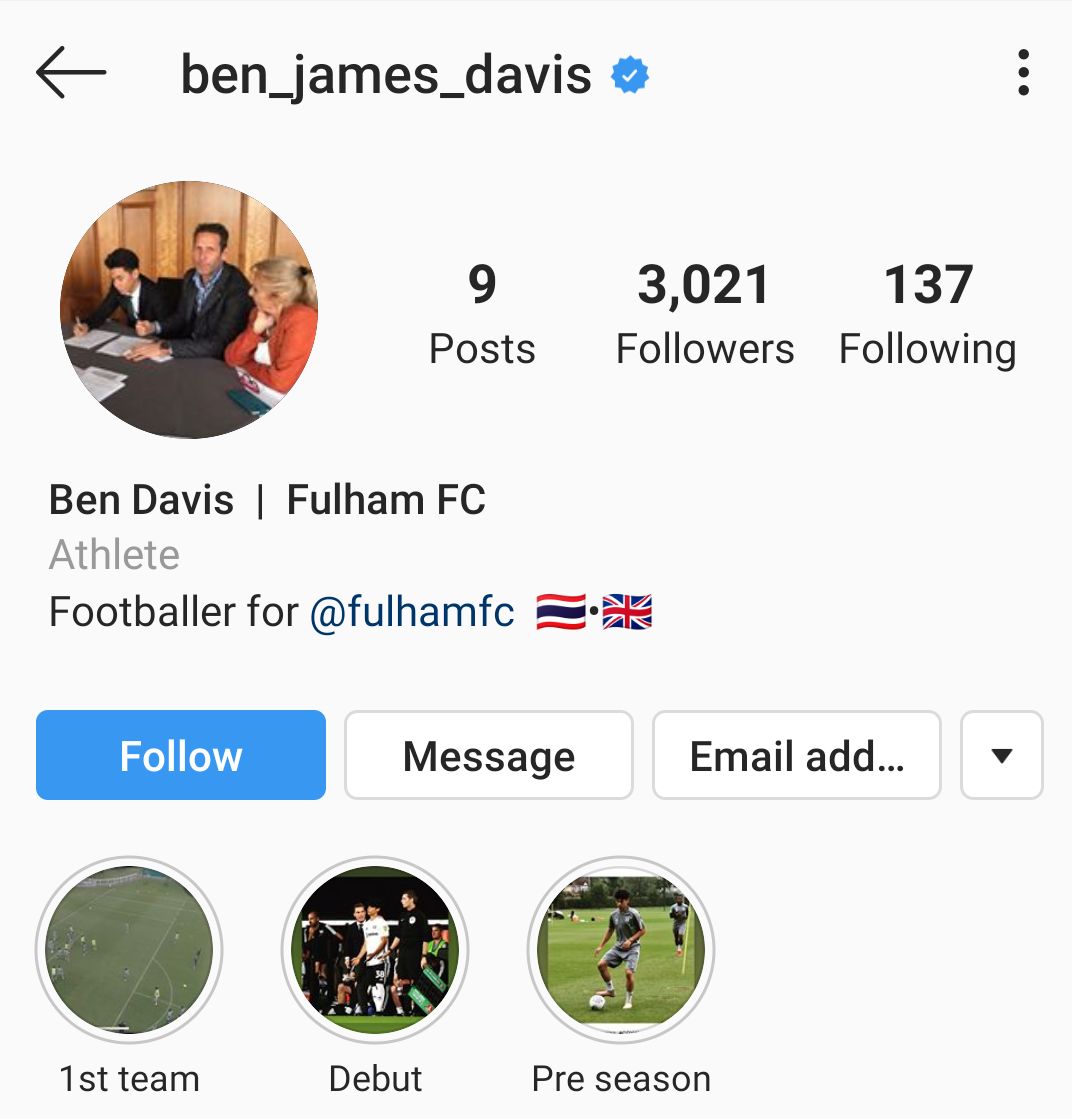 Singaporean netizens did not take his omission of Singapore's flag well.
NS deferment rejected because Davis not doing it for S'pore's interest
In moving over to play for Fulham, however, Davis defaulted on his NS obligations.
Davis had originally applied for a deferment of his NS so that he could play for Fulham. However, his application was rejected because Davis' father was unable to commit to a date for his son to return to serve.
According to Mindef, Davis' application was also rejected because his deferment was meant to further his professional career instead of Singapore's interest.
Image via FA Thailand, Ben Davis/IG
If you like what you read, follow us on Facebook, Instagram, Twitter and Telegram to get the latest updates.