Those in Singapore who own electric vehicles (EVs), or those looking to buy one, here's some news to add some buzz.
Shell is the first fuel company in Singapore to offer an EV charging platform at its petrol stations.
Singaporeans doubtful about EVs because they think there aren't enough charging stations
Shell's announcement comes right on the heels of Prime Minister Lee Hsien Loong's National Day Rally 2019 speech, which dove into the pertinent topic of climate change.
They unveiled their new EV charging station on August 19, 2019 at their Sengkang petrol station.
EVs have long been lauded as a sustainable alternative to fossil fuel-consuming cars, which churn out carbon emissions.
Despite their benefits to the environment, the adoption rate of EVs in Singapore is not high.
In 2018, only 560 out of over 550,000 vehicles in Singapore were electric, according to CNA.
A Shell-commissioned study on EV consumer behaviour, which surveyed 1,000 Singaporeans, revealed that the rate of adoption was hindered by the idea of convenience.
Although a quarter of Singaporeans stated they were open to purchasing an electric car in the next year, half are hesitant as they believe there are not enough charging stations.
Accessible and easy-to-use charger station
Shell has thus aimed to change this trend by making EV chargers accessible to Singaporeans.
Sengkang was described as the ideal location to set up Shell's first EV charger due to the density of its population and the proportion of young people there.
With 50kW DC (direct current) fast chargers, the Shell Recharge station, as it has been named, allows drivers to charge their EVs from zero to 80 per cent in a quick 30 minutes.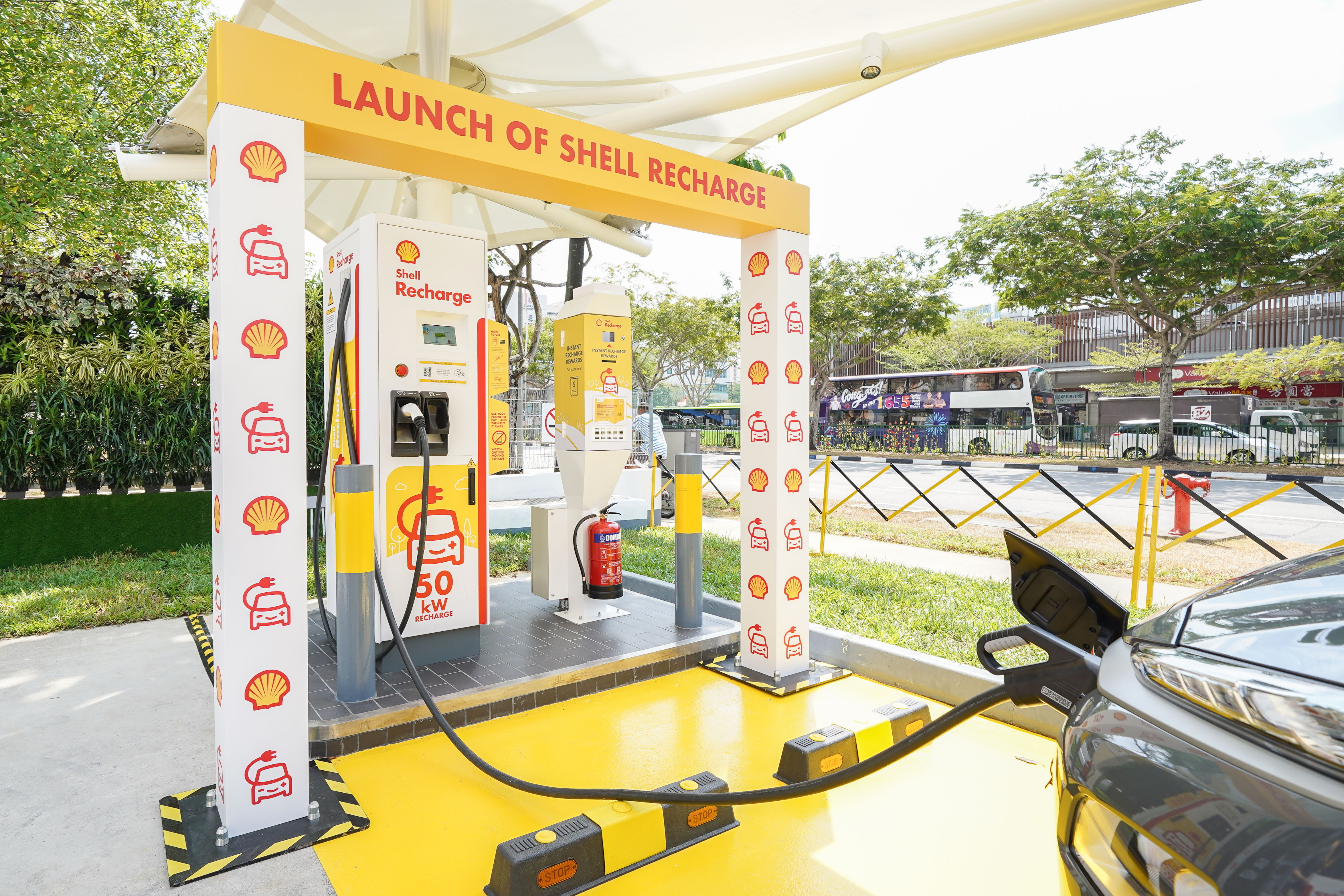 This is much faster compared to most public charging stations in Singapore, which can take up to several hours.
Shell Recharge is priced at S$0.55 per kW/h, and is compatible with most EVs in Singapore.
The charger is user-friendly as well. Through a Greenlots app, EV owners can charge their cars at the simple tap of a Shell Recharge card, and proceed to plug the connector to their car's EV socket.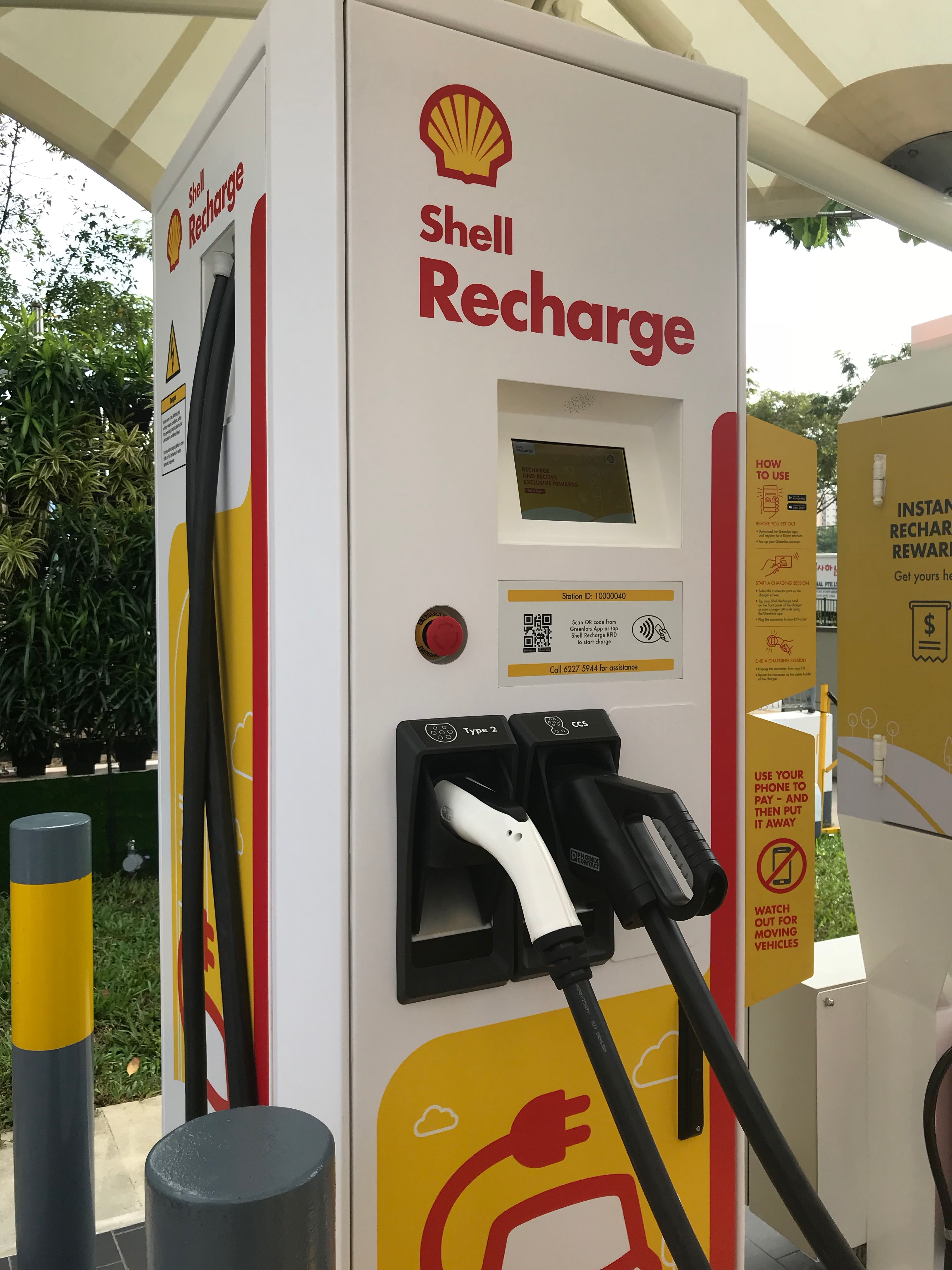 Payment is made via the app as well.
Based on current demand, a charger can currently serve one car at a time only. However, if demand for EVs in Singapore pick up, Shell will increase the supply of charging stations as well.
Considering the limited availability, EV owners can find out which Shell Recharge stations are occupied or unoccupied via the app as well.
Wait with food and air-con
EV owners can wait out the 30 minutes needed to charge their cars in air-conditioned comfort at the Shell station's convenience retail store, Shell Select.
The Sengkang outlet has the widest range of retail items, with products ranging from food, freshly-pressed juices, ready-to-eat-meals, a kopi vending machine, gelato and even car care items.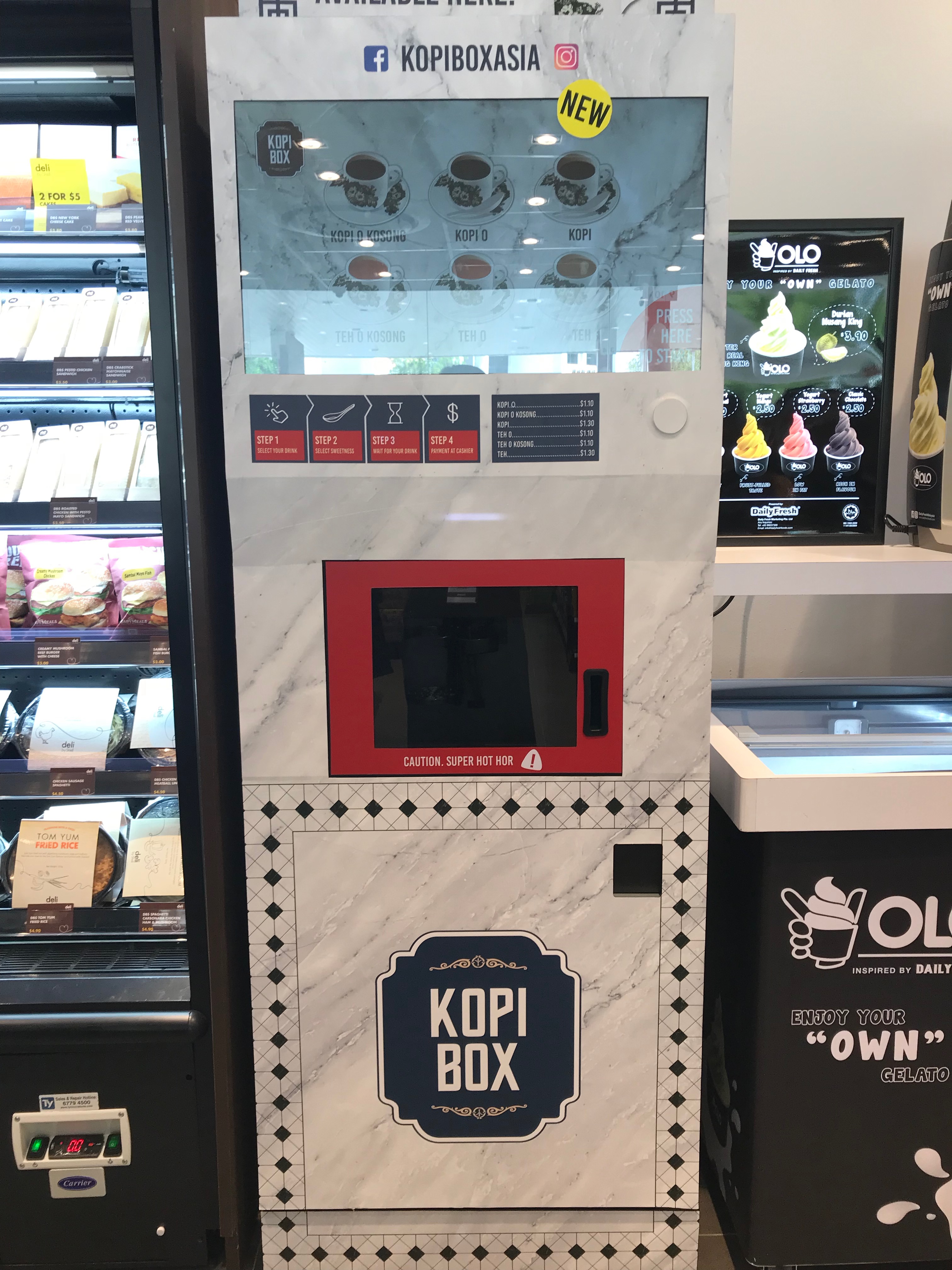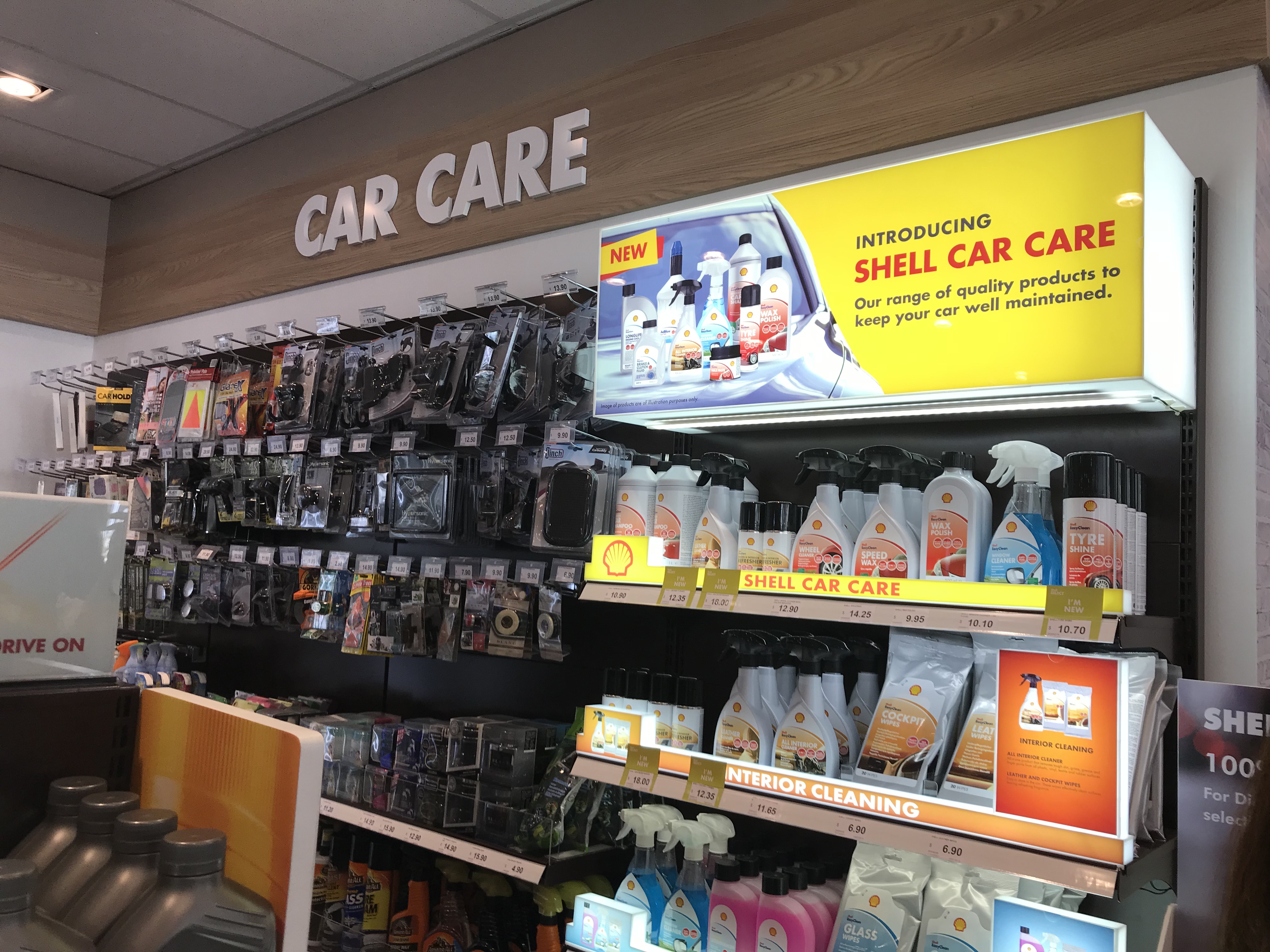 There is even a waiting area with WiFi available, near Shell's own food label, Deli by Shell.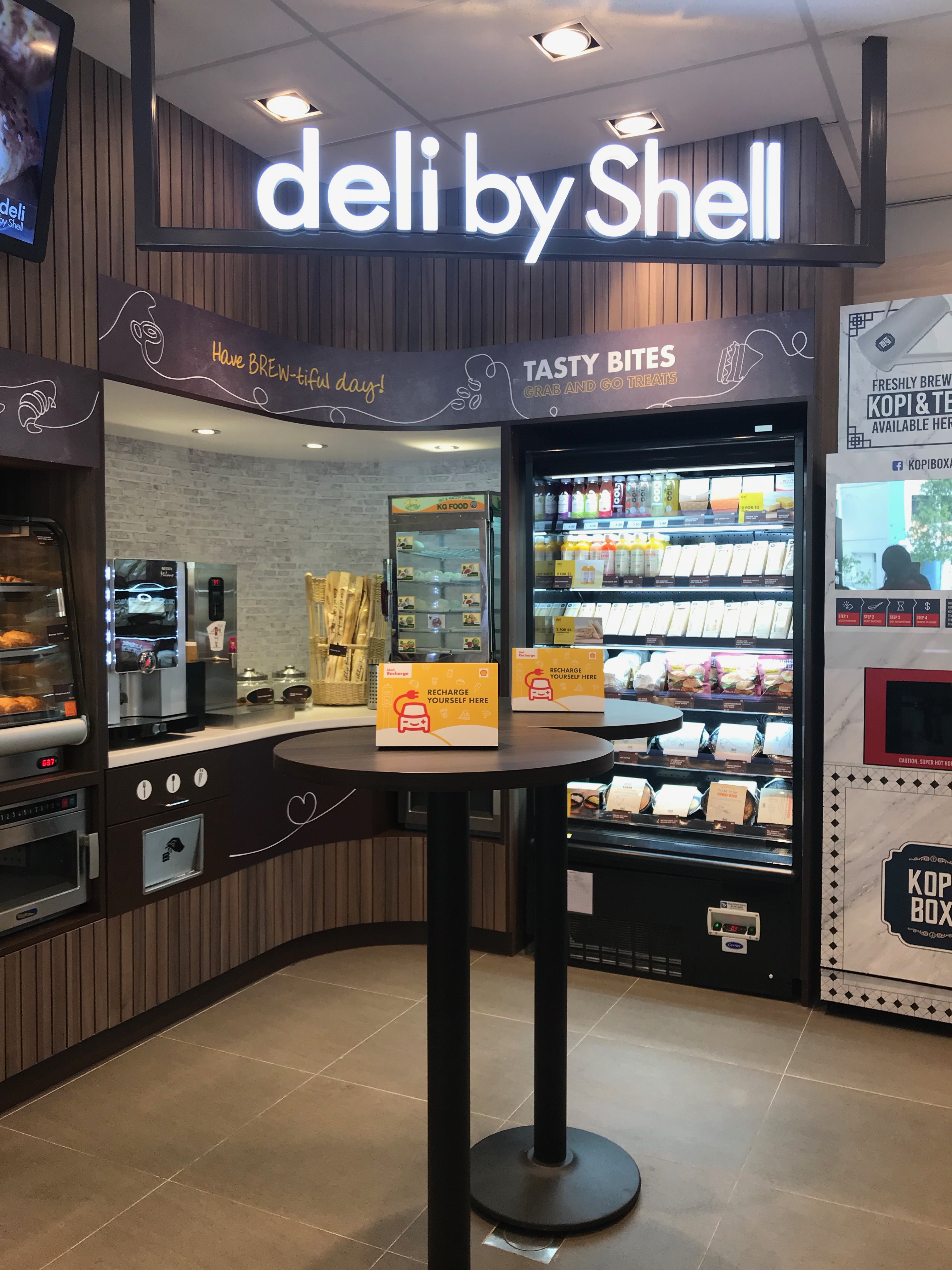 With a coupon received upon payment for the charging, EV owners are also entitled to a dollar off a croissant, and a free drink, every time they charge their car.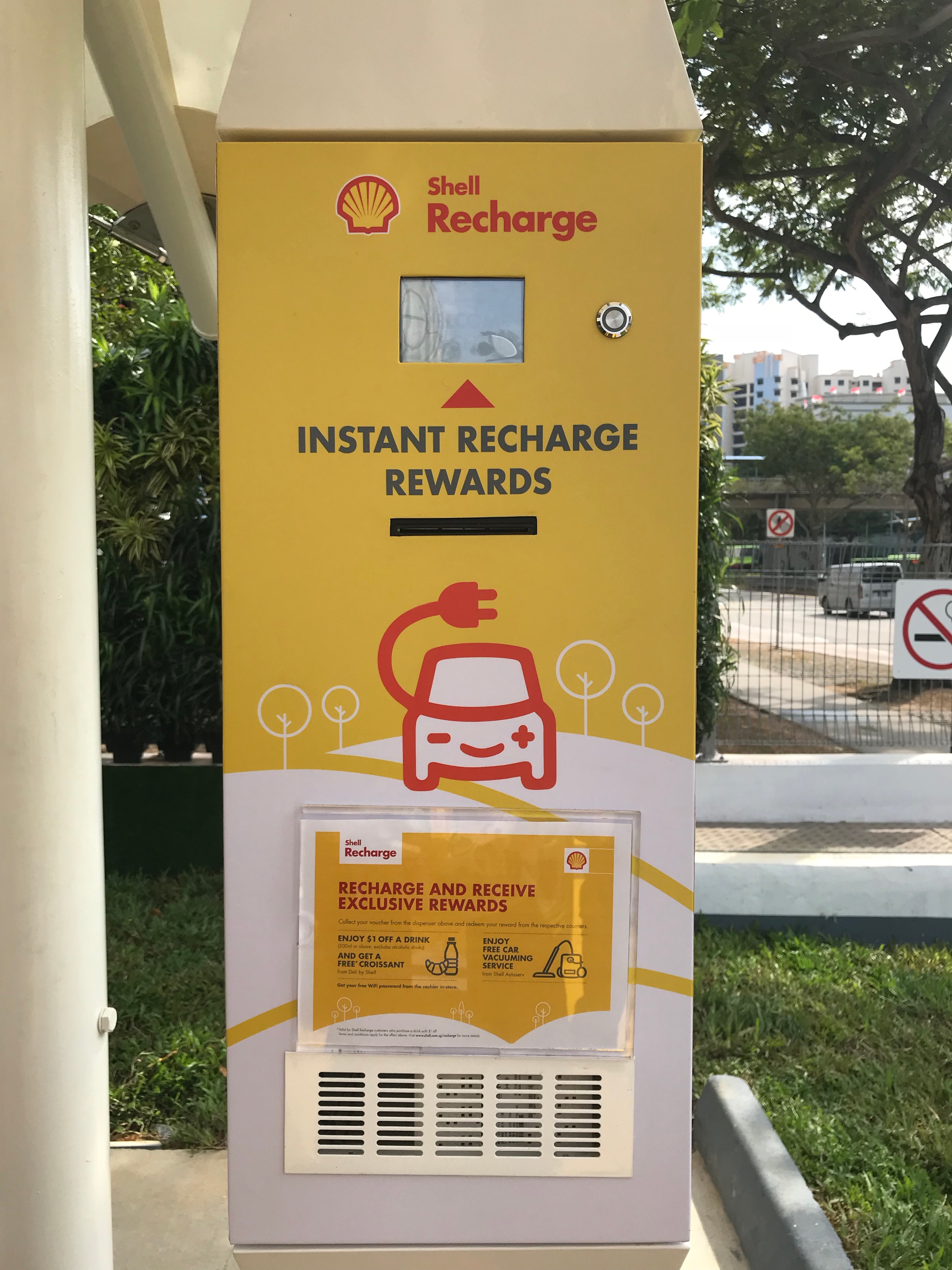 The charging stations are compatible with BlueSG cars as well.
Nine more Shell Recharge stations will be rolled out islandwide by October 2019, totalling to 10 charging stations out of the fuel giant's network of 57 petrol stations locally.
These nine stations will be located at places such as Newton, Yishun, Havelock, Ang Mo Kio, Paya Lebar PIE and Bukit Batok West.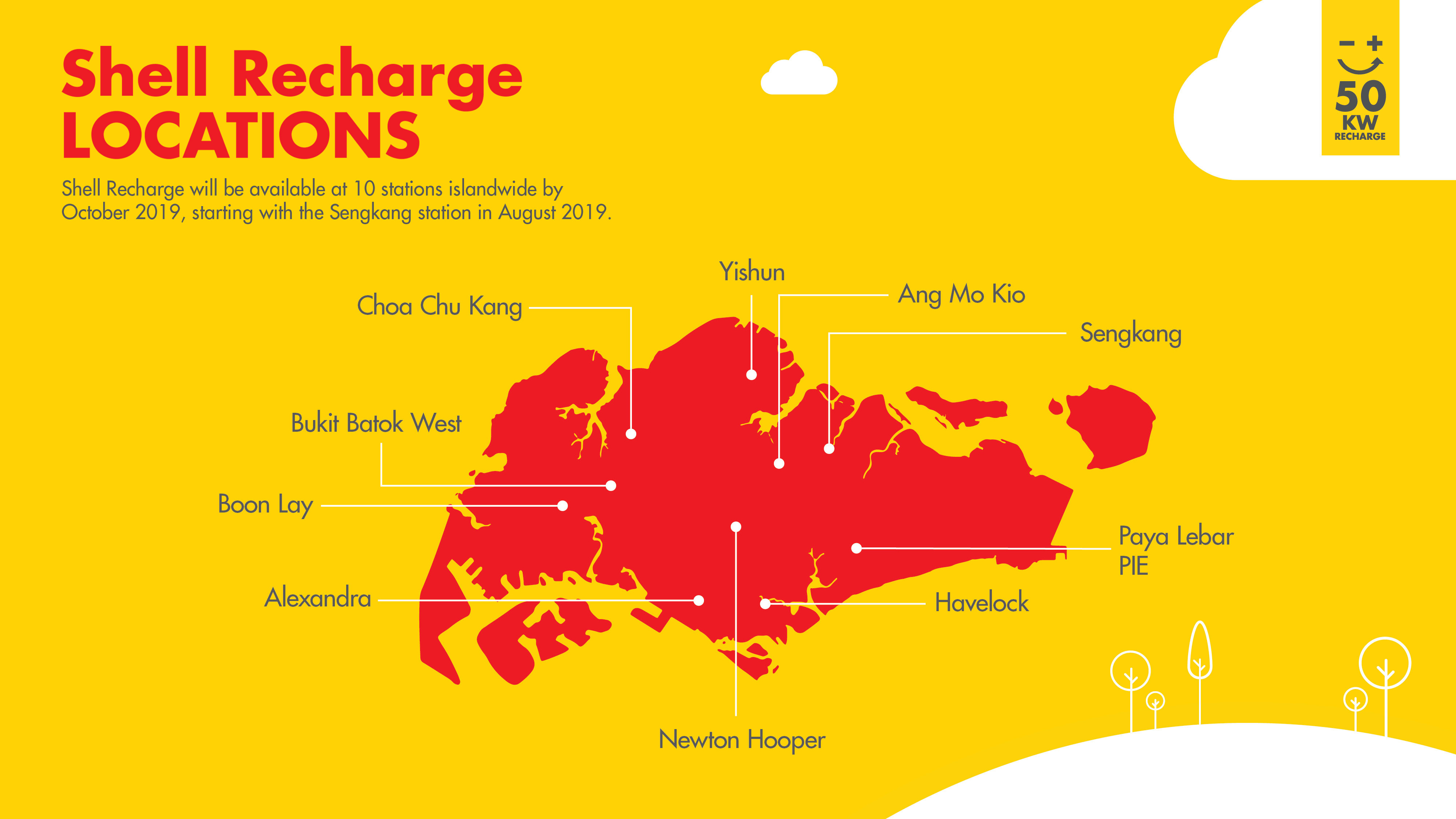 Address: 61 Sengkang E Rd, Singapore 545015
Top photo courtesy of Shell, and taken from Google Maps Streetview
If you like what you read, follow us on Facebook, Instagram, Twitter and Telegram to get the latest updates.