Having fun in the sun is sometimes a logistical nightmare.
And with so many things to pack and prepare for that one trip to the beach, you're bound to forget something occasionally.
If sunscreen happens to be that one forgotten item, don't fret.
Sunscreen-dispensing kiosks
No Fry Zones are handy kiosks located at Sentosa's beaches which can dispense sunscreen to forgetful beachgoers.
There are currently two kiosks located at Sentosa, one on Siloso Beach, and the other at Tanjong Beach near Tanjong Beach Club.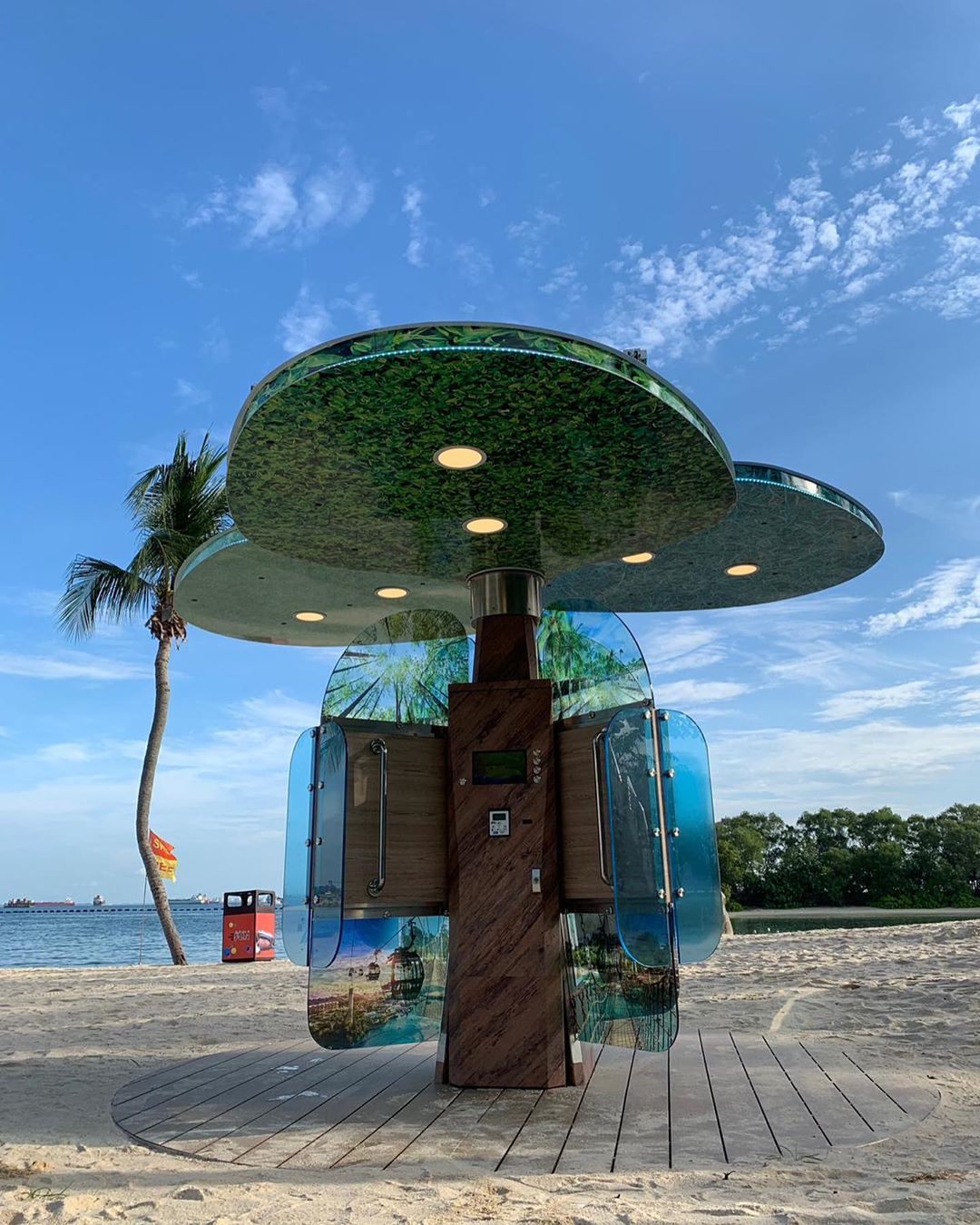 The kiosks are able to dispense individual portions of sunscreen, eliminating the need for beachgoers to carry around cumbersome bottles of sunscreen.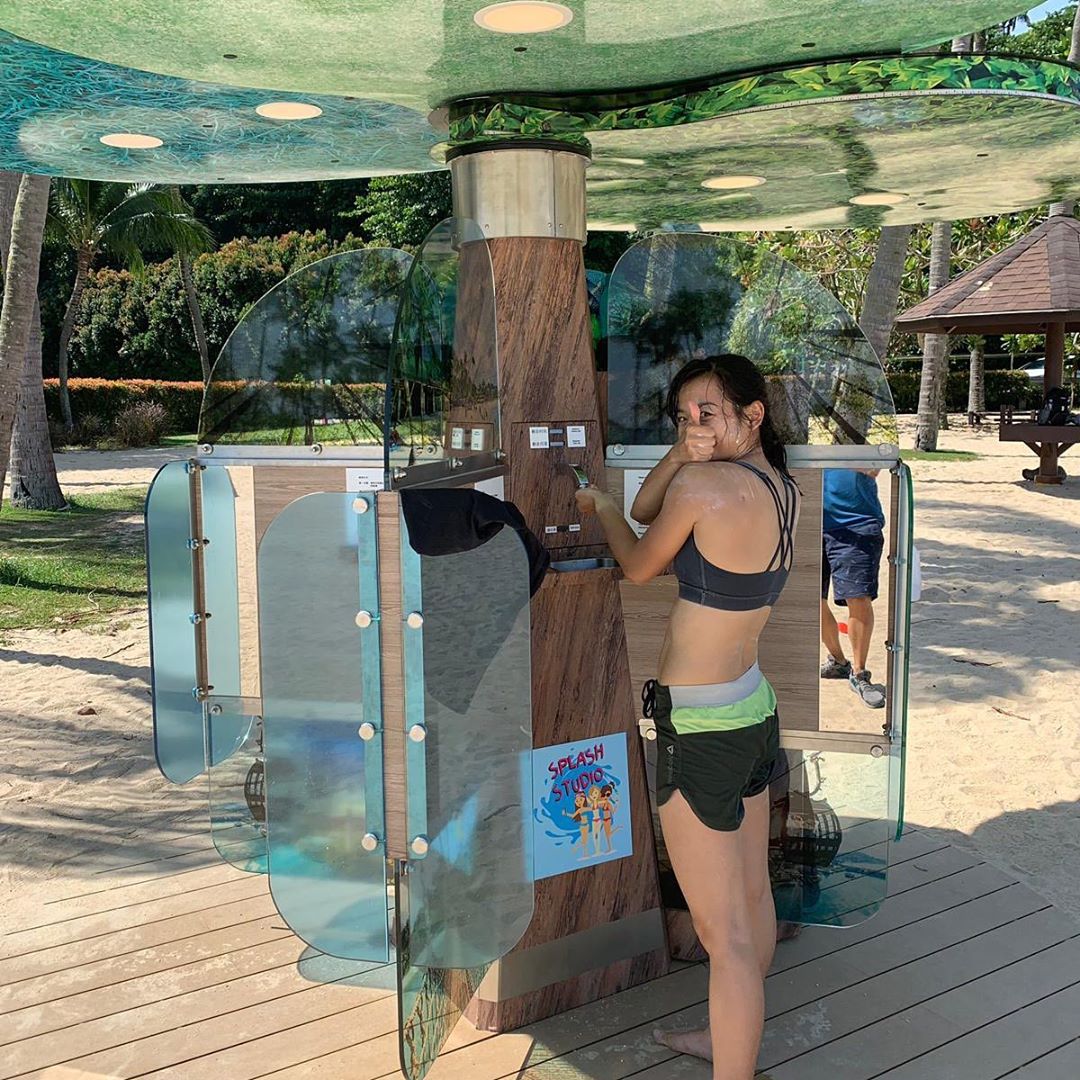 Beachgoers can look forward to sufficient protection from the sun with SPF50 sunscreen. The sunscreen is also HDA approved.
It might be slightly costly for some though. According to the No Fry Zone website, beachgoers can purchase 15ml of sunscreen, enough to cover exposed limbs, at S$2.99, or S$4.99 for 30ml full body coat of sunscreen.
It is uncertain if the sunscreen is reef-safe.
Green 'Trees' on a beach
No Fry Zones are also environmentally-friendly.
Designed to look like artificial 'trees', the kiosks were inspired by the supertrees of Gardens by the Bay.
The three leaf panels at the top of the kiosk are also comprised of solar panels, the energy gained with which is then used to power the kiosk.
The kiosks also glow with neon lights at night, serving as an aesthetic-looking sculpture and helping to light the dark paths on the beach.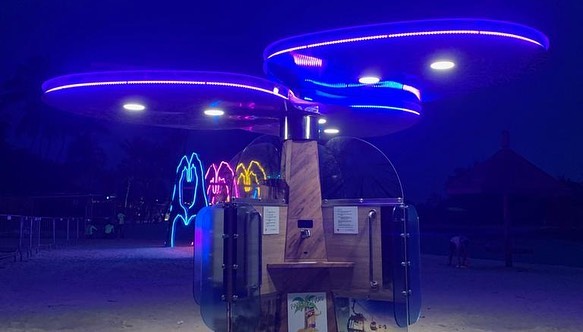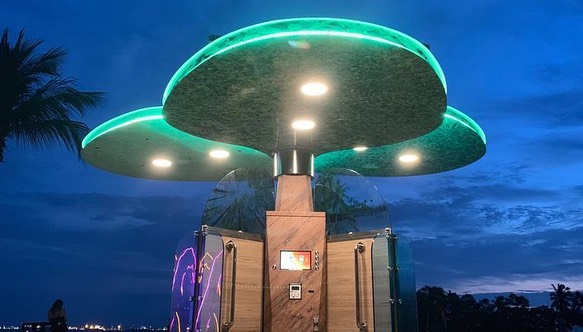 Considering that a limited amount of sunscreen is dispensed each time the user pays, the kiosks also eliminate the need for wasteful packaging.
Cool.
Top photo from @nofryzonesss / IG
If you like what you read, follow us on Facebook, Instagram, Twitter and Telegram to get the latest updates.