On Apr. 25, 2019, Malaysia's transport ministry announced that foreign vehicles entering Malaysia will have to display a Vehicle Entry Permit from Oct. 1.
Registered foreign vehicles will have to install and display a VEP-RFID tag on their windshields.
With less than two months ahead of the implementation of the VEP, a Facebook user, Andrew Wang, has come up with a handy guide for Singaporeans who have not yet applied for the VEP.
Application process
To apply for the VEP, one has to do so on their website.
The process is fairly simple, and you need to provide your basic personal information, as well as vehicle information. Upon successful submission of the registration, you will receive a confirmation email.
You will then have to make an appointment on their website to tag your vehicle, which can take anywhere between days to several weeks.
While waiting, motorists should also set up a Touch 'n Go eWallet, as it will be linked to the VEP tag upon collection.
Once linked, the road charge will be automatically paid by the eWallet when entering Malaysia.
4 locations, but only in Malaysia
Among the four locations available to tag your vehicle, none of them are in Singapore.
Pandan RnR

Gelang Patah Southbound RnR

Angsana Open Carpark C

Lima Kedai Toll Plaza
The first two locations can be found closer to the Woodlands checkpoint, while the other two are located nearer to the Tuas checkpoint.
You will need to bring along a number of documents.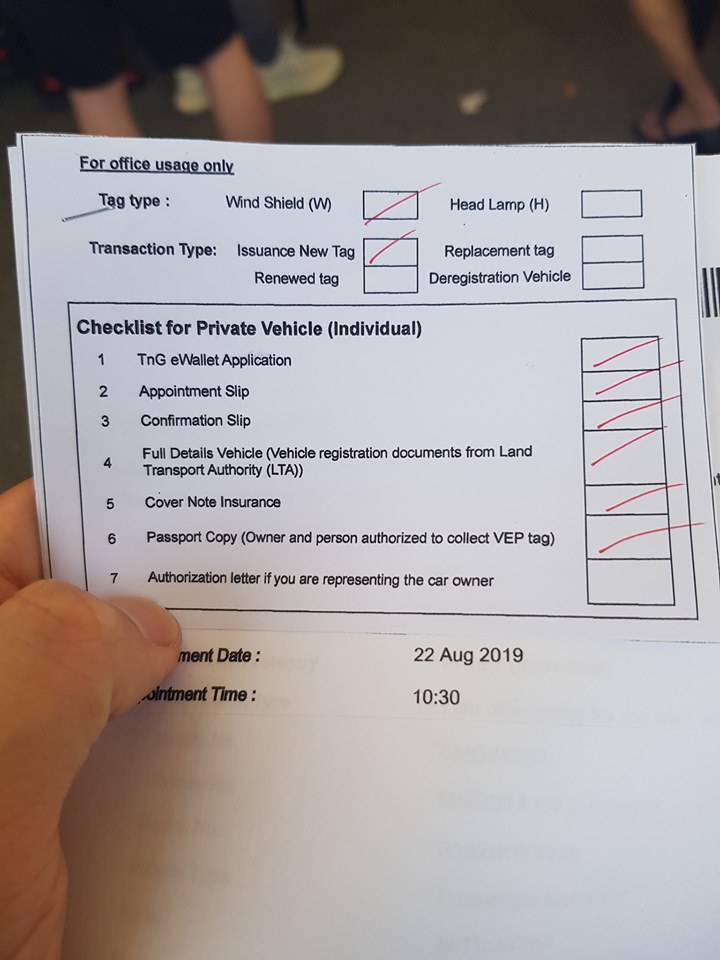 Do not be alarmed if you arrive and do not see an office, as the collection points may be in container offices.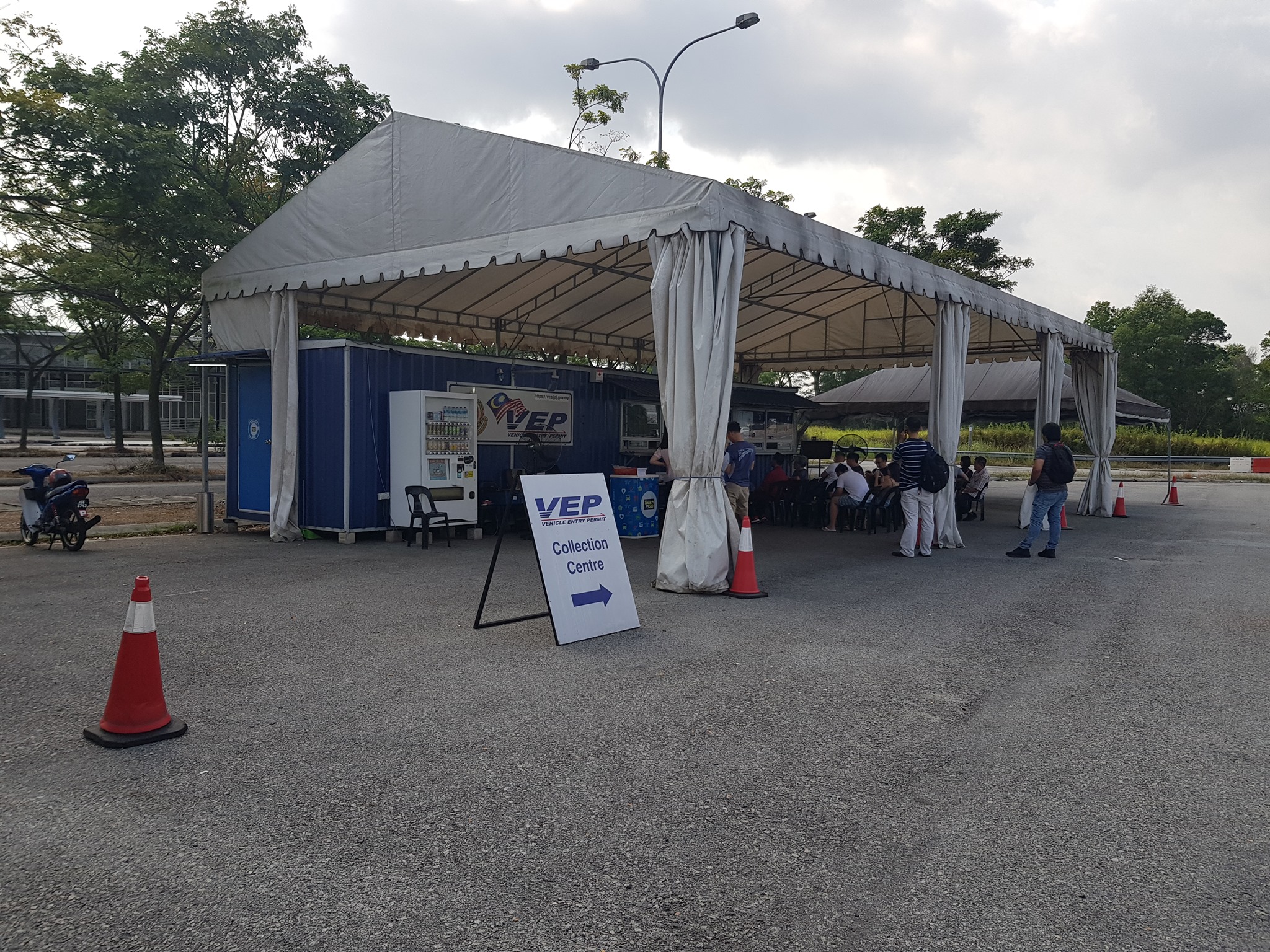 The tagging of vehicles is strictly by online appointment, and takes less than two hours, according to Wang.
Apply now
Motorists should not confuse the VEP with the road charge for foreign vehicles, which is currently RM20 (S$6.60) when entering Johor.
While the road charge needs to be paid every time your car enters Malaysia via Johor, the VEP is a five-year permit that costs RM25 (S$8.25).
And yes, the VEP is indeed compulsory. Vehicles entering Johor after Oct.1 without registering for the VEP will incur a penalty of RM150 (S$49.65).
Given that the application process can take a while, and the implementation date is drawing closer, Singaporeans planning to go to Johor should consider applying as soon as possible.
Top image from Andrew Wang/FB.
If you like what you read, follow us on Facebook, Instagram, Twitter and Telegram to get the latest updates.