If you love egg fried rice but struggle to find a place which does it well at a decent price, then this is for you.
King of Fried Rice is small, unassuming shop located in the basement of Golden Mile Tower.
One of the best egg fried rice in Singapore
Don't let its nondescript appearance fool you. This place is deserving of its name because it offers one of the best egg fried rice in Singapore.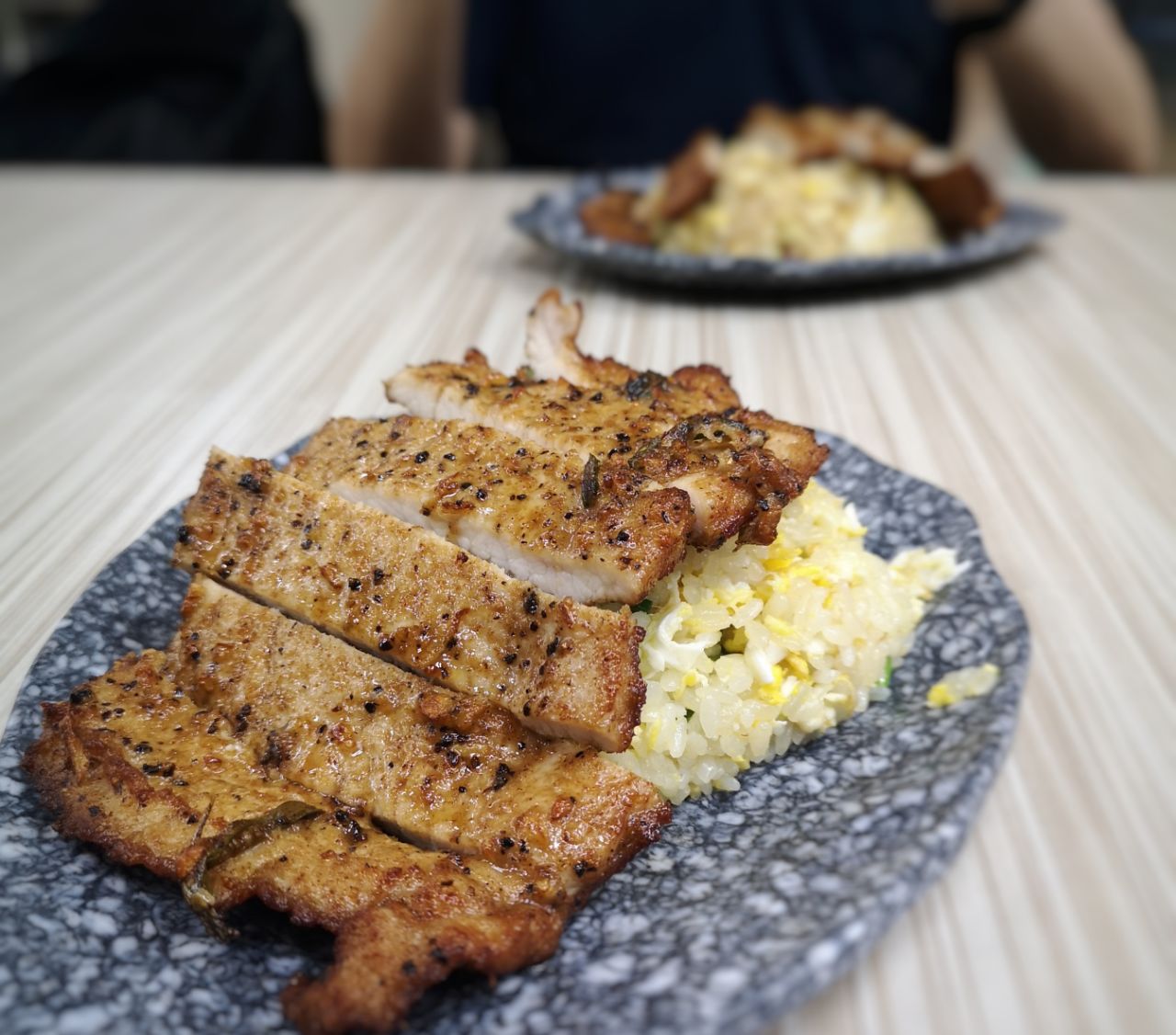 Egg fried rice is a simple dish which is difficult to get right (food blogger Leslie Tay has a recipe if you want to have a go at it) but King of Fried Rice does it terrifically.
Their Egg Fried Rice (S$4) is made using short-grain rice which gives it a chewy bite. The rice is very fluffy and fragrant, and you can taste a good amount of egg and wok hey in each bite.
For a bit more money, you can get Egg Fried Rice with Pork Chop, Chicken Drumstick, or Shrimp (S$6.50).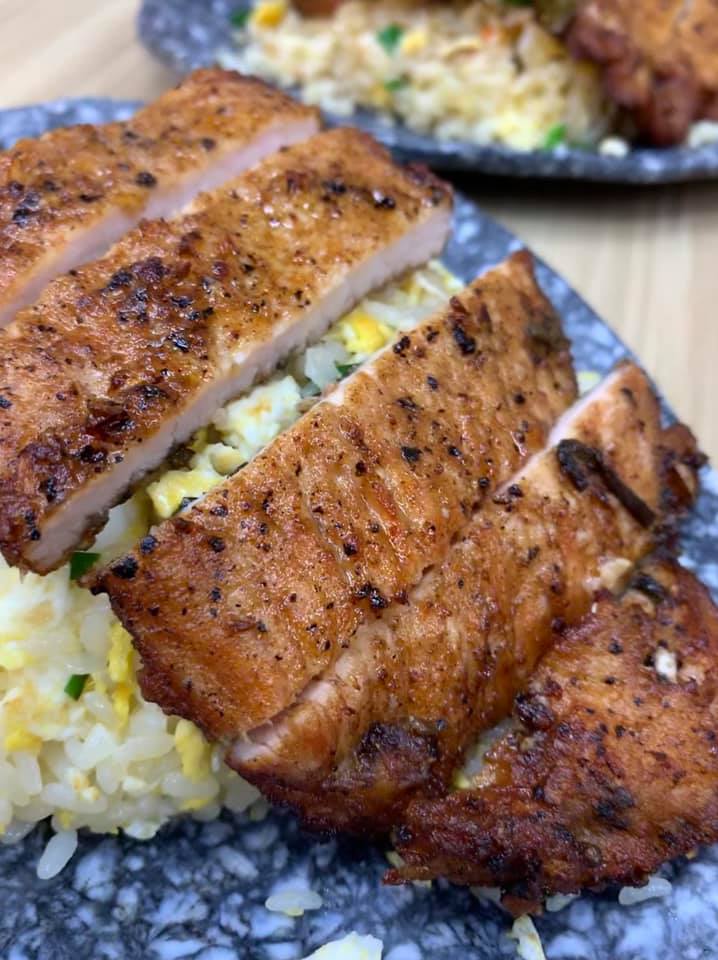 The pork chop deserves special mention because it is tender and thoroughly marinated. Heavy on flavour, the pork chop pairs superbly with the egg fried rice.
More importantly, at S$6.50, it costs just a fraction of what you pay at Din Tai Fung for a similar dish.
Prices at Din Tai Fung vary across outlets, but their Egg Fried Rice with Pork Chop will set you back about S$10.80++.
Mala Fried Rice, X.O Fried Rice, Tom Yum Fried Rice
If you prefer stronger flavours, you can get other variations of fried rice such as the Mala Fried Rice, X.O Fried Rice, or Tom Yum Fried Rice.
These cost S$5 with an egg or S$6.80 with either a pork chop, a chicken drumstick, or shrimps.
The X.O Fried Rice is very flavourful and has a nice smokey taste from the X.O sauce.
For a dollar, you can add ingredients like broccoli, asparagus, shimeji, tobiko, and more. Here's the full price list: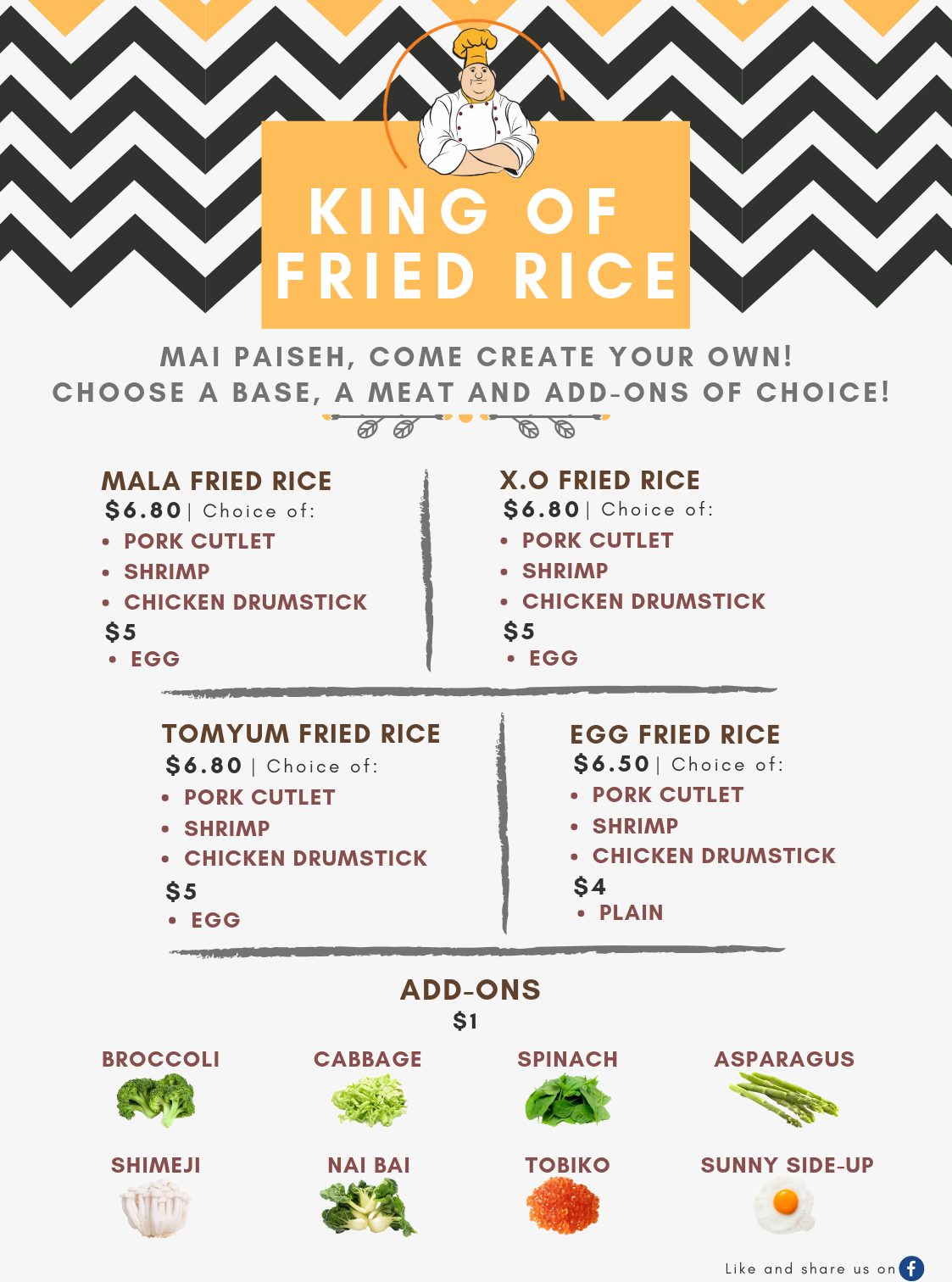 Well received by customers
King of Fried Rice's offerings have been well received by customers.
On Google, it has a 4.2 star rating culled from 41 reviews. On Facebook, the place scored an average rating of 4.8 stars from 17 reviews. Here are some of the reviews taken from Google and Facebook: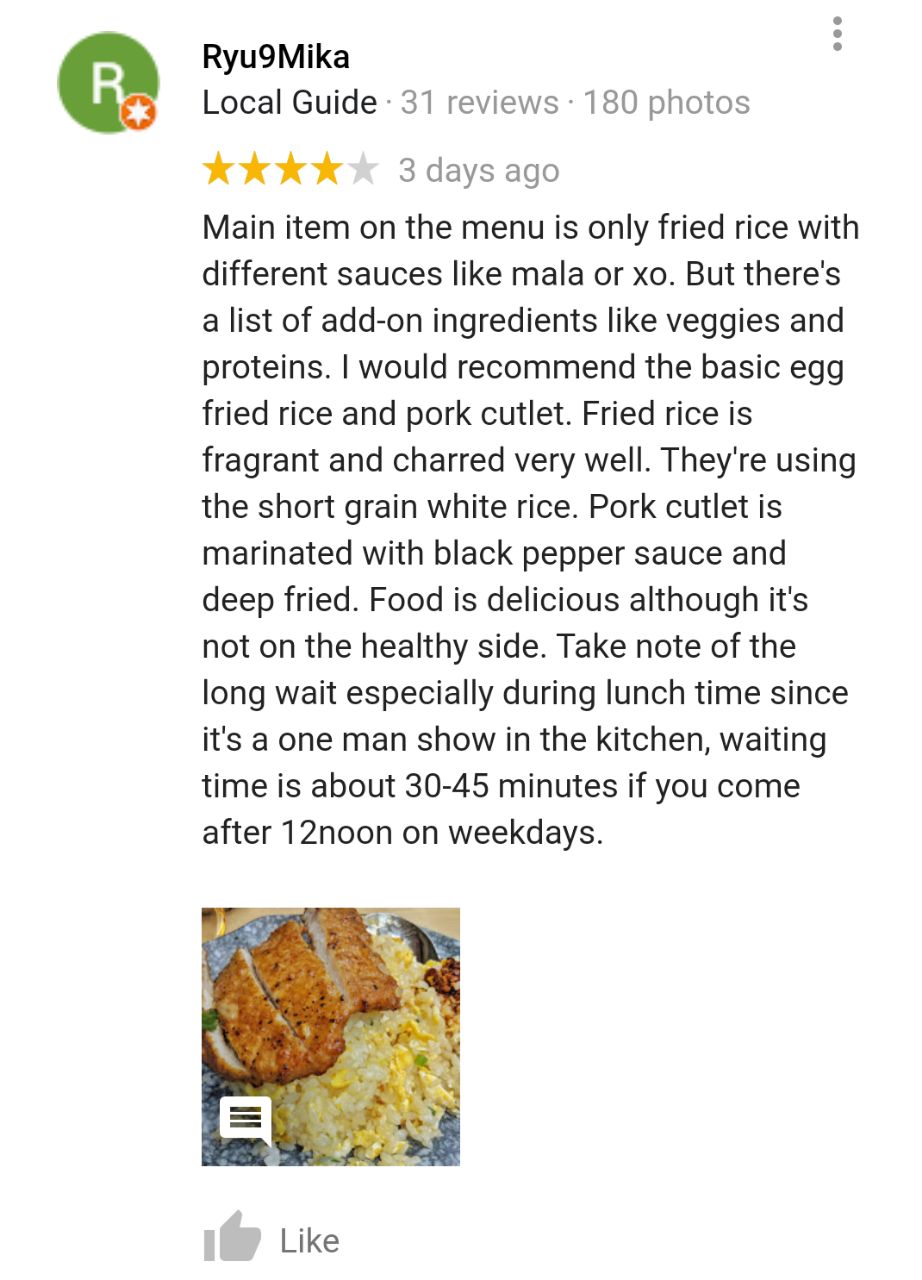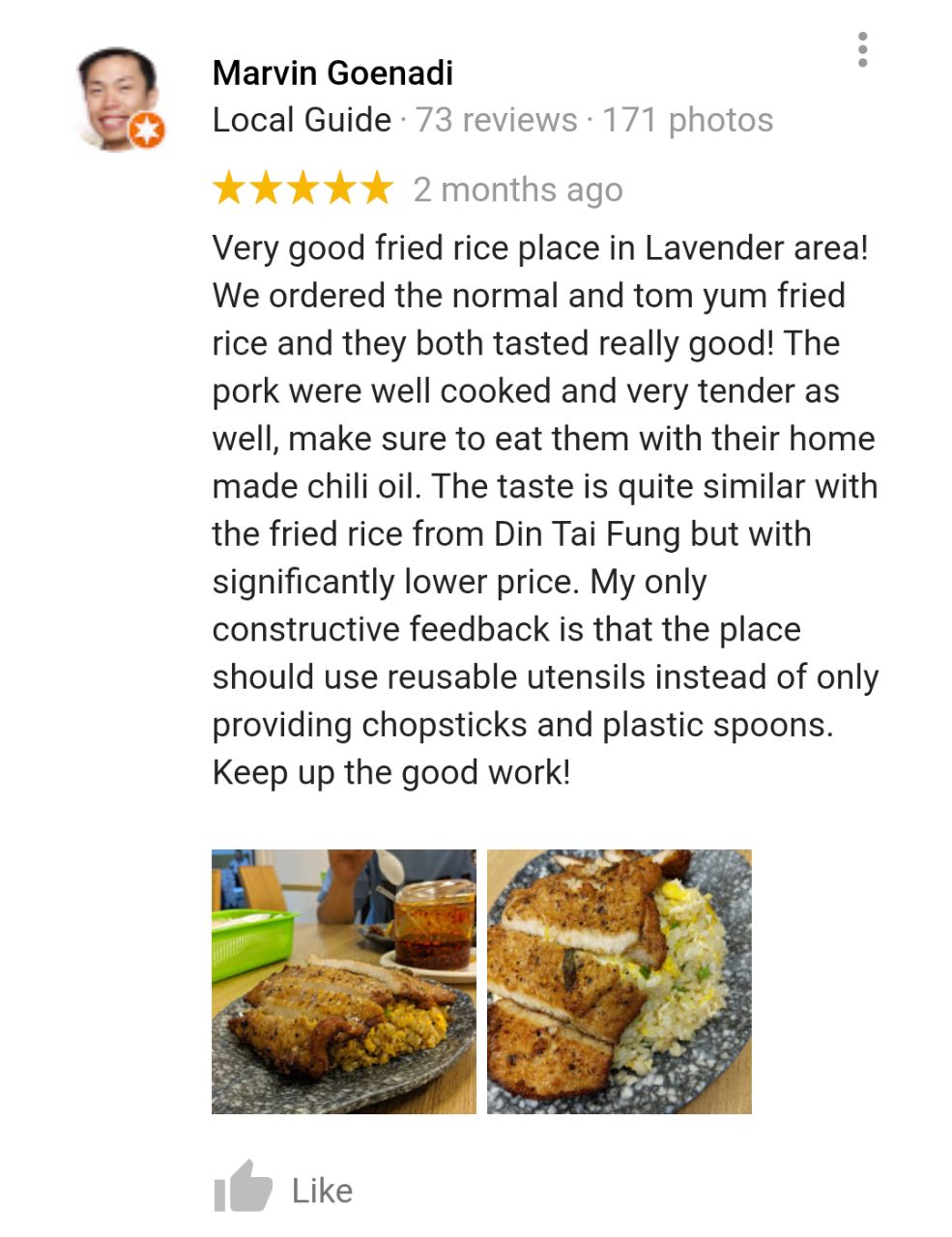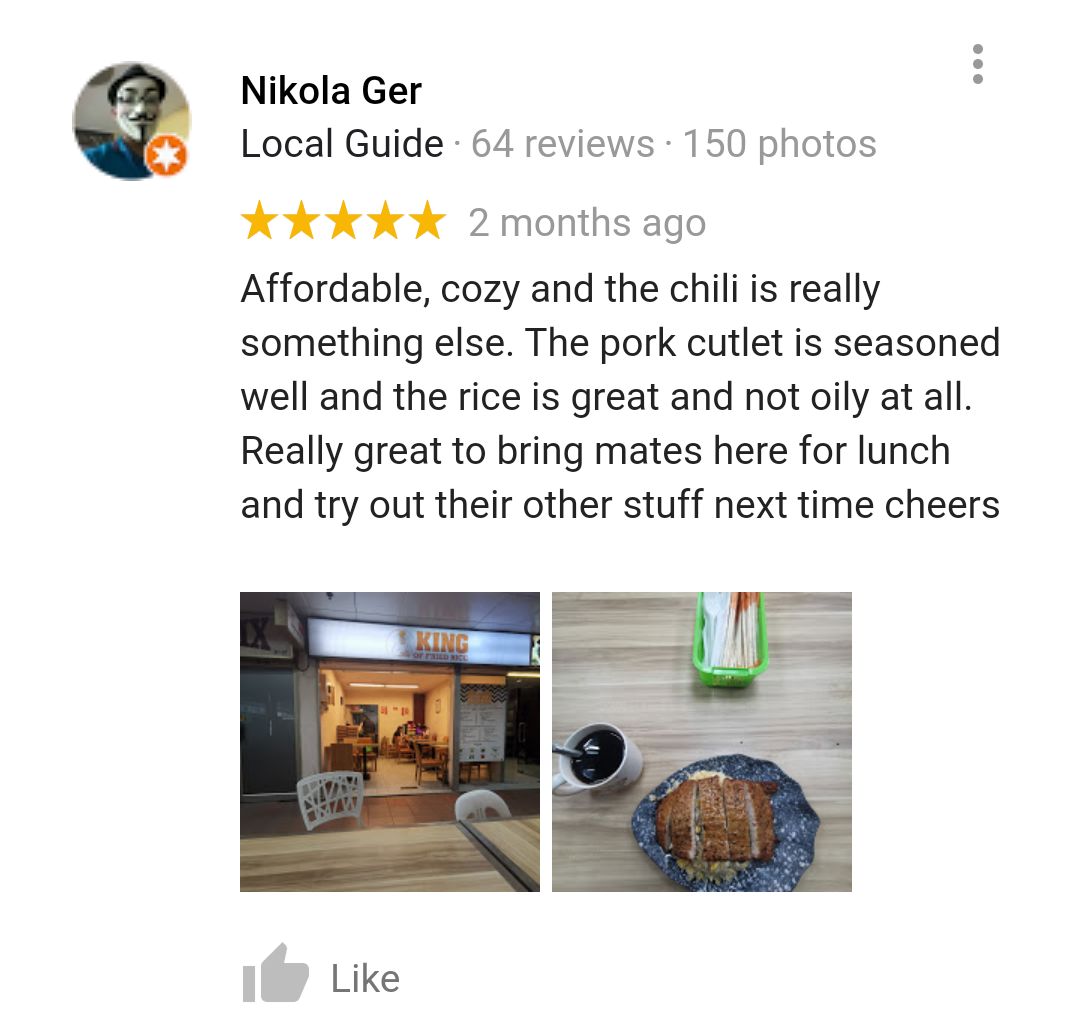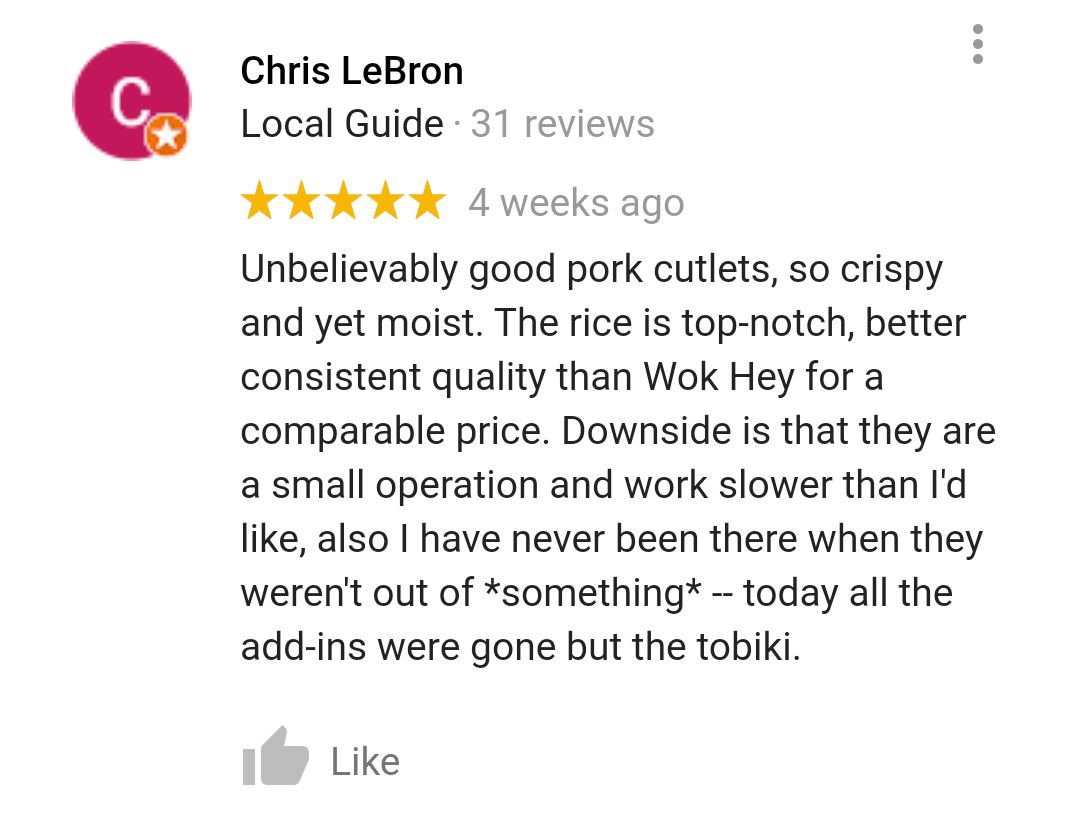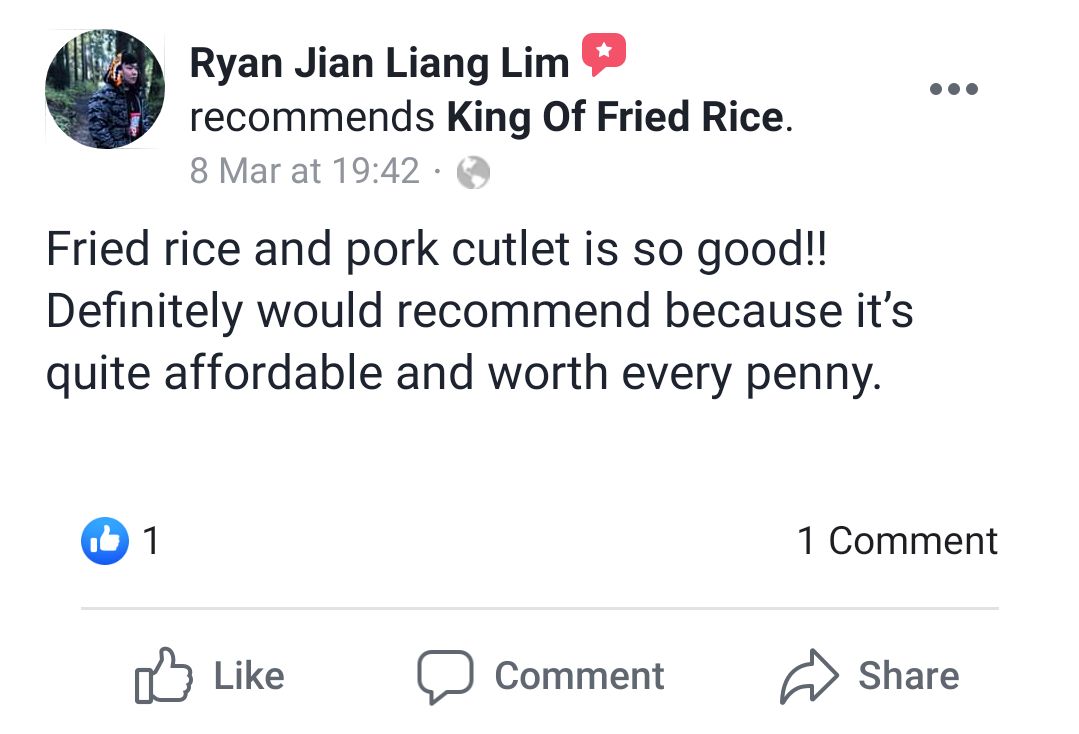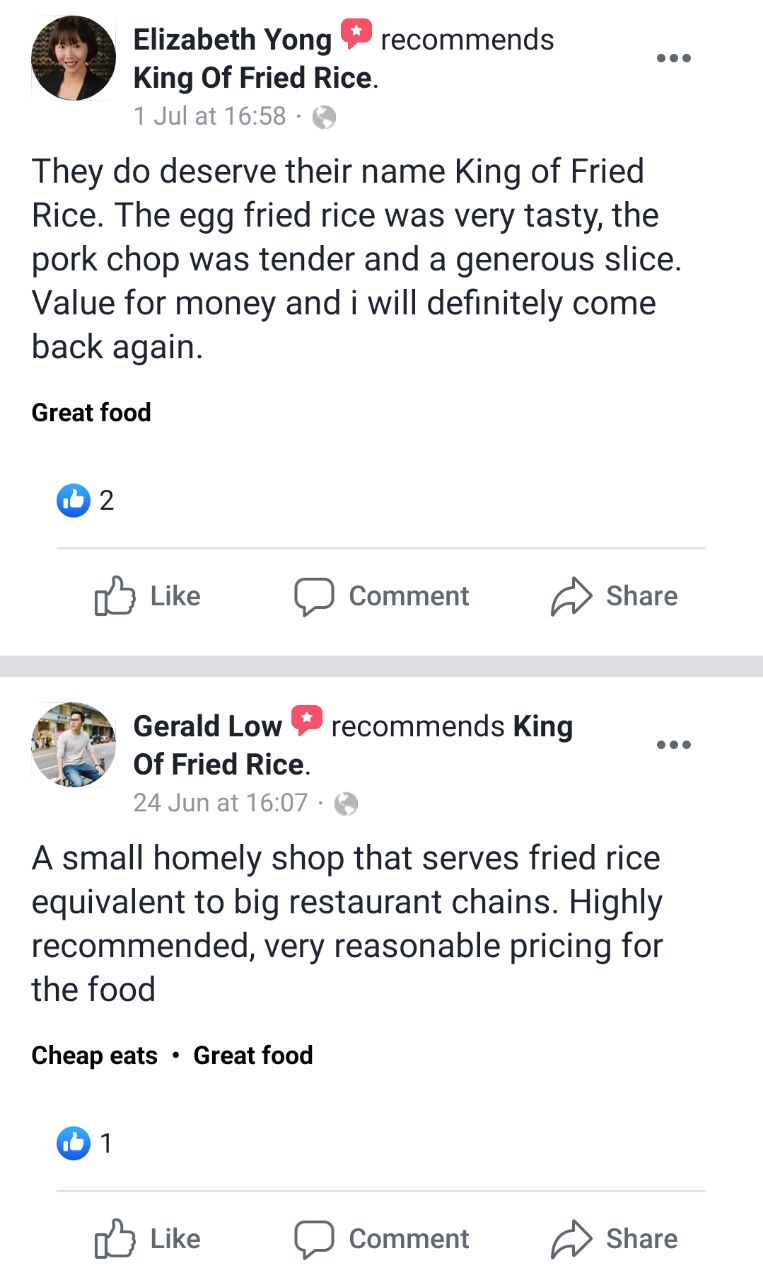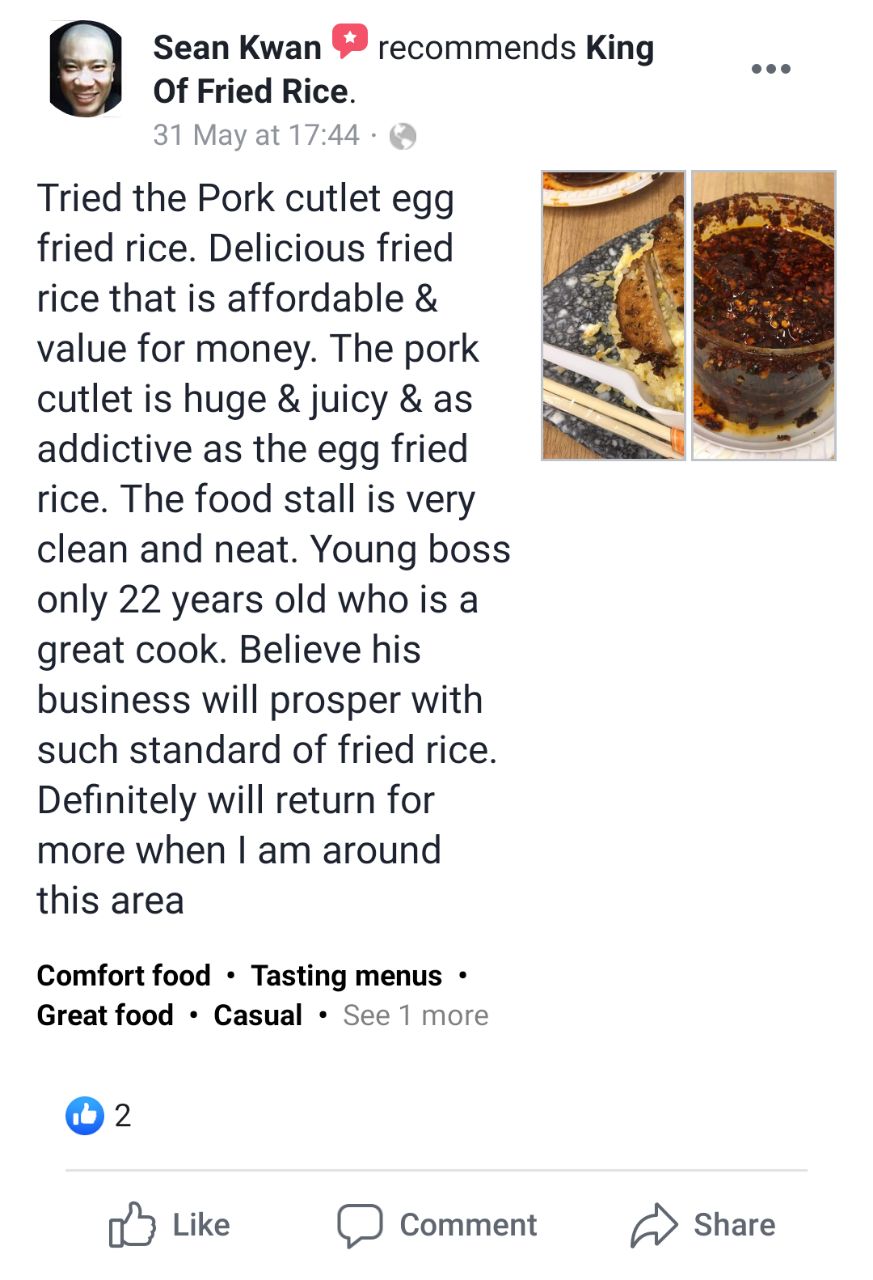 Be warned though that you might have to wait a little while for your food because the chef cooks two plates at one go, but that's just a small price to pay for what is possibly the best egg fried rice in Singapore.
---
King of Fried Rice
Address: 6001 Beach Road, #B1-56 Golden Mile Tower, Singapore 199589 (map)
Opening Hours: 11:30am - 8:30pm (Mon - Fri), 12:30pm - 8:30pm (Sat). Closed on Sundays.
Visit their Facebook page here.
Top image by Joshua Lee.
If you like what you read, follow us on Facebook, Instagram, Twitter and Telegram to get the latest updates.