Hong Kong's biggest banks have come out to say they will not be running out of cold hard cash anytime soon.
This latest unorthodox twist came after battle-hardened protesters in Hong Kong are finding other ways to make their presence felt.
Mass cash withdrawals
To show Beijing that Hong Kong is not just a cash cow, protesters have resorted to withdrawing vast sums of money from automated teller machines (ATMs) and over the bank counter in an attempt to cause disruption to the financial system.
The protest is named the Cashout HKD to USD.
Protesters have taken to posting photos of wads of cash.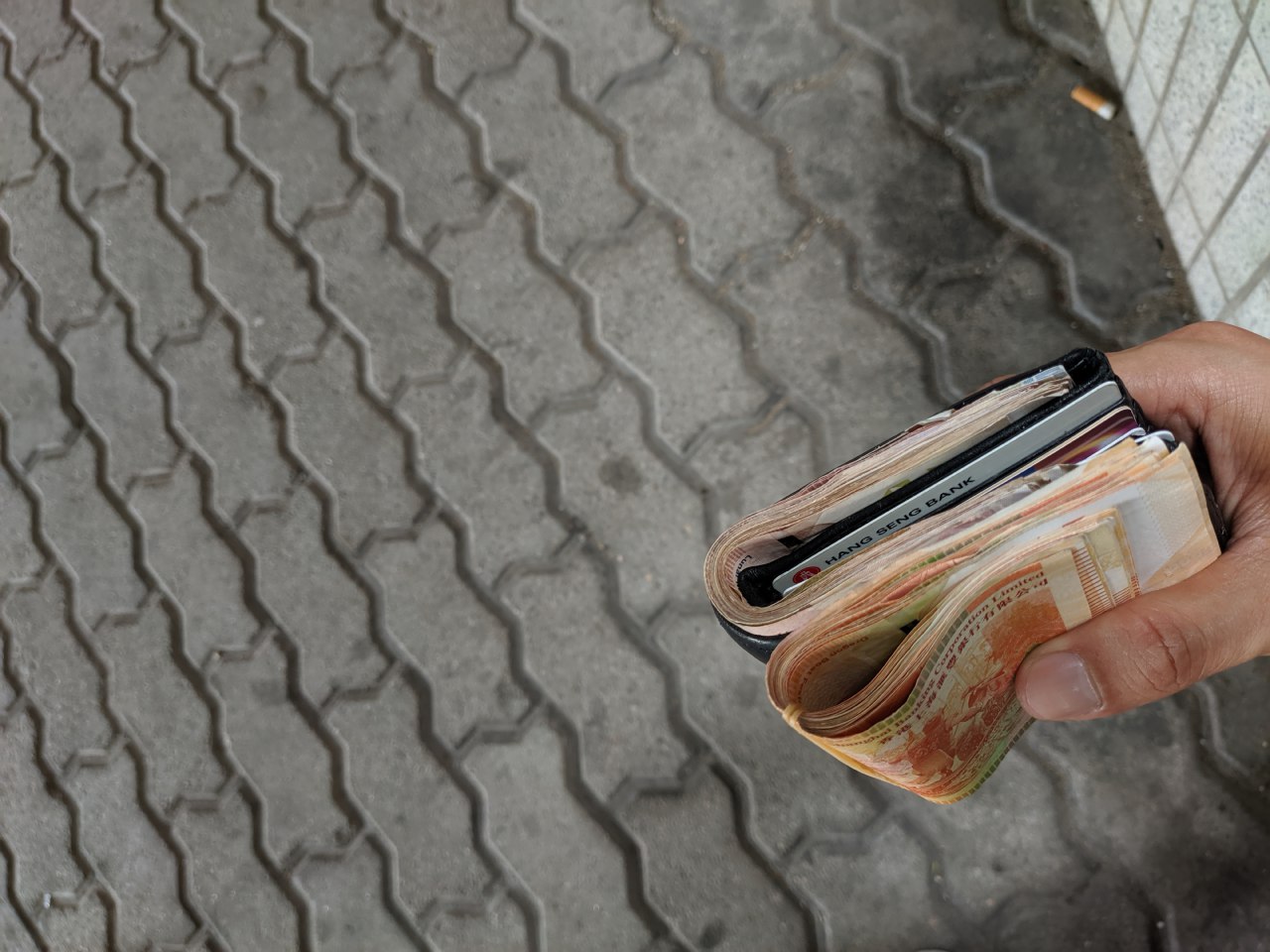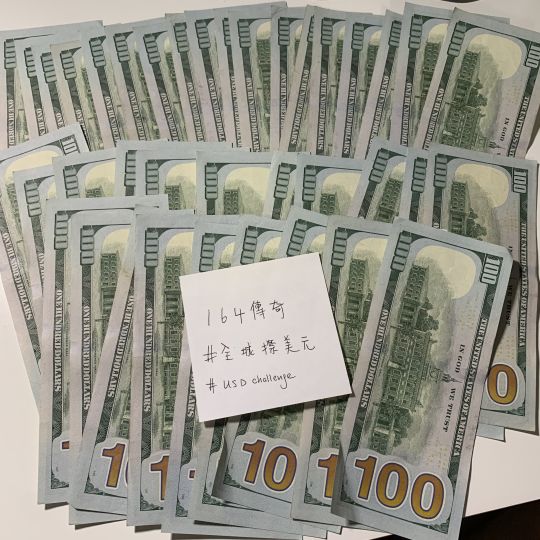 However, major banks have come out to say replenishing money taken out won't be a problem, indicating that there is no risk of a bank run, according to the South China Morning Post on Thursday, Aug. 16.
Banks have liquid cash on standby
HSBC, for example, told SCMP via a spokeswoman it "has sufficient supply of banknotes and is committed to supporting its customers and the smooth operation of the financial system in Hong Kong".
Bank of East Asia, DBS, OCBC Wing Hang Bank and Hang Seng Bank all said they have contingency plans.
The withdrawal amounts are also being monitored.
Some ATMs did run out of money on Thursday, but were topped up.
One example of the banks' collective ability to ensure a buffer is how there is always sufficient cash available even during periods of high demand for notes, such as during the Lunar New Year, where old notes are swapped for new currency by many customers.
The Hong Kong Monetary Authority, which acts as the de facto central bank, said commercial banks are "highly liquid" and stand in good stead.
"The banking system of Hong Kong is safe and sound. Local banks are well capitalised and highly liquid, and their asset quality is good," a HKMA spokesman told SCMP.
This is despite how most banks in Hong Kong set daily limits on ATM withdrawals at between HK$20,000 (S$3,537) and HK$40,000 (S$7,074), with some accounts authorising up to HK$80,000 to be taken out everyday.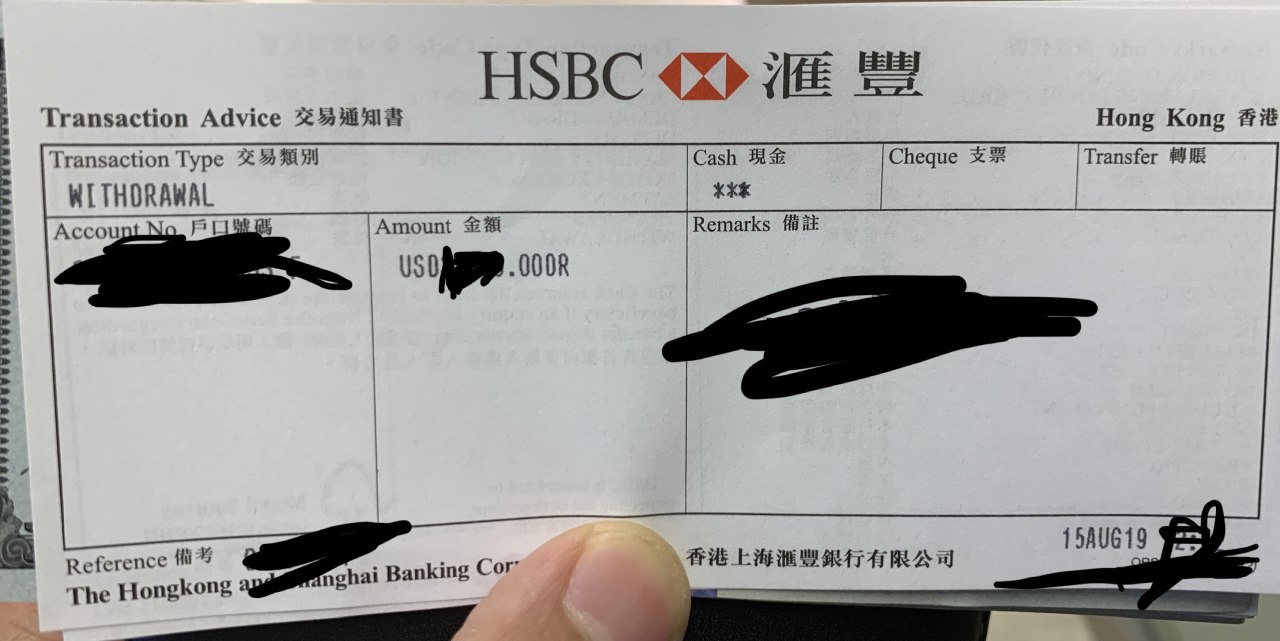 Protesters trying to hit where it hurts
A rumour has been going around online on a forum called LIHKG and circulated via the Telegram messaging platform used by protesters that the Hong Kong dollar will cease to be pegged to the US dollar within the year.
Taking money out and converting it into other foreign currency, such as the US dollar, would help preserve its value.
The network effect would then supposedly kick in, as the message put out by protesters is to call on other protesters to withdraw and convert their Hong Kong dollars to drive down the value of the local currency.
However, historically, Hong Kong's currency has been pegged at HK$7.8 to the US dollar since 1983.
The value is within the trading band of between HK$7.75 and HK$7.85 per dollar.
The trading band was added in 2005 to tame fluctuations.
It was reported that over 70 million Hong Kong dollars (nearly S$12.5 million) had been withdrawn, both in Hong Kong currency and in US currency -- but this is only a drop in the ocean and has not been verified.
Unorthodox protest method
This latest move to withdraw money is aimed at disrupting Hong Kong's infrastructure.
Protesters occupied the airport in mid-August, causing as many as 1,000 flights to be cancelled over two straight days.
In late June, protesters disrupted train services at key stations on the city's subway network.
Chief Executive Carrie Lam Cheng Yuet-ngor's reluctance to formally withdraw the controversial extradition bill and meet other protesters' demands has sparked 11 weeks of persistent demonstrations.
These clashes have culminated into fights with police.
Previously:
Top photo via
If you like what you read, follow us on Facebook, Instagram, Twitter and Telegram to get the latest updates.