Going green is hard work.
It involves altering some lifestyle choices pretty ingrained in us.
And despite the government's consistent efforts to educate residents on recycling, it seems that some might not have gotten the hang of it yet.
As evident from this photo taken in Buangkok, Singapore: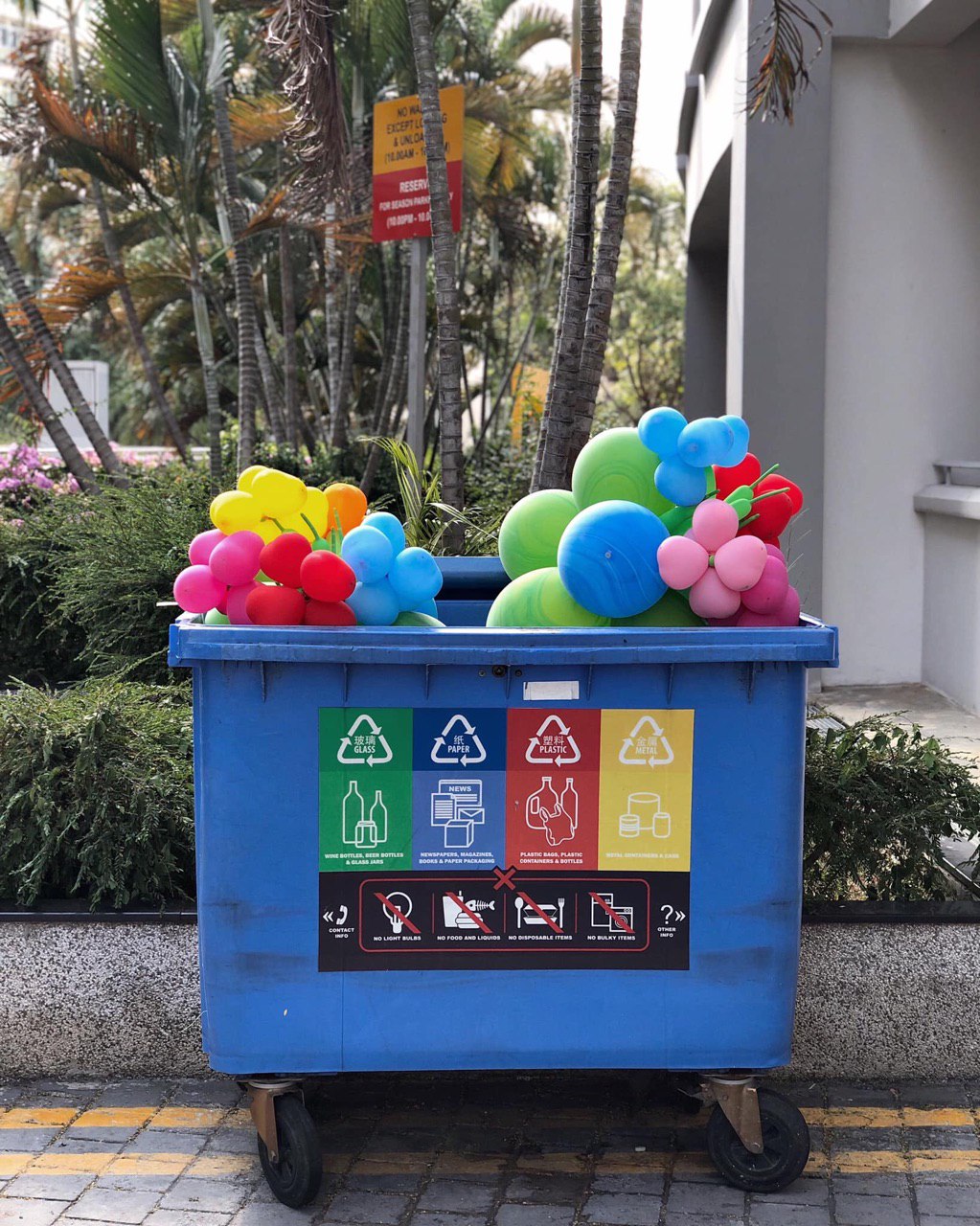 Now, balloons can't be recycled.
They are usually made of latex or mylar, a type of plastic.
The former is biodegradable, but it can take several years before it finally degrades, while the latter is completely non-biodegradable.
Year Towards Zero Waste
The Ministry of Environment and Water Resources (MEWR) has been ramping up sustainability campaigns, with 2019 focusing on the theme of waste.
With the country's one and only landfill at Pulau Semakau predicted to fill up by 2035, the government has been scrambling for ways to get its population to waste less.
It's a tough road forward.
Despite providing blue recycling bins at the foot of almost every HDB block to make recycling more convenient, residents are still unsure of what can and cannot be thrown in.
Two recent surveys carried out by MEWR and the National Environment Agency (NEA), involving over 5,000 Singaporeans, revealed that knowledge gap.
While 60 percent of residents used the blue bins, many misconceptions about recyclable items prevailed.
For example, many residents often dump food waste into the bins, contaminating most of the items.
Ultimately, blue bins end up filled to brim with items that eventually cannot be recycled.
How to recycle
If you're still confused, here's a handy guide to what are some of the basic household items you can dump in the blue recycling bins, that can hopefully help you get started on a greener lifestyle.
All food and drinks packaging have to be washed thoroughly before recycling to avoid contamination.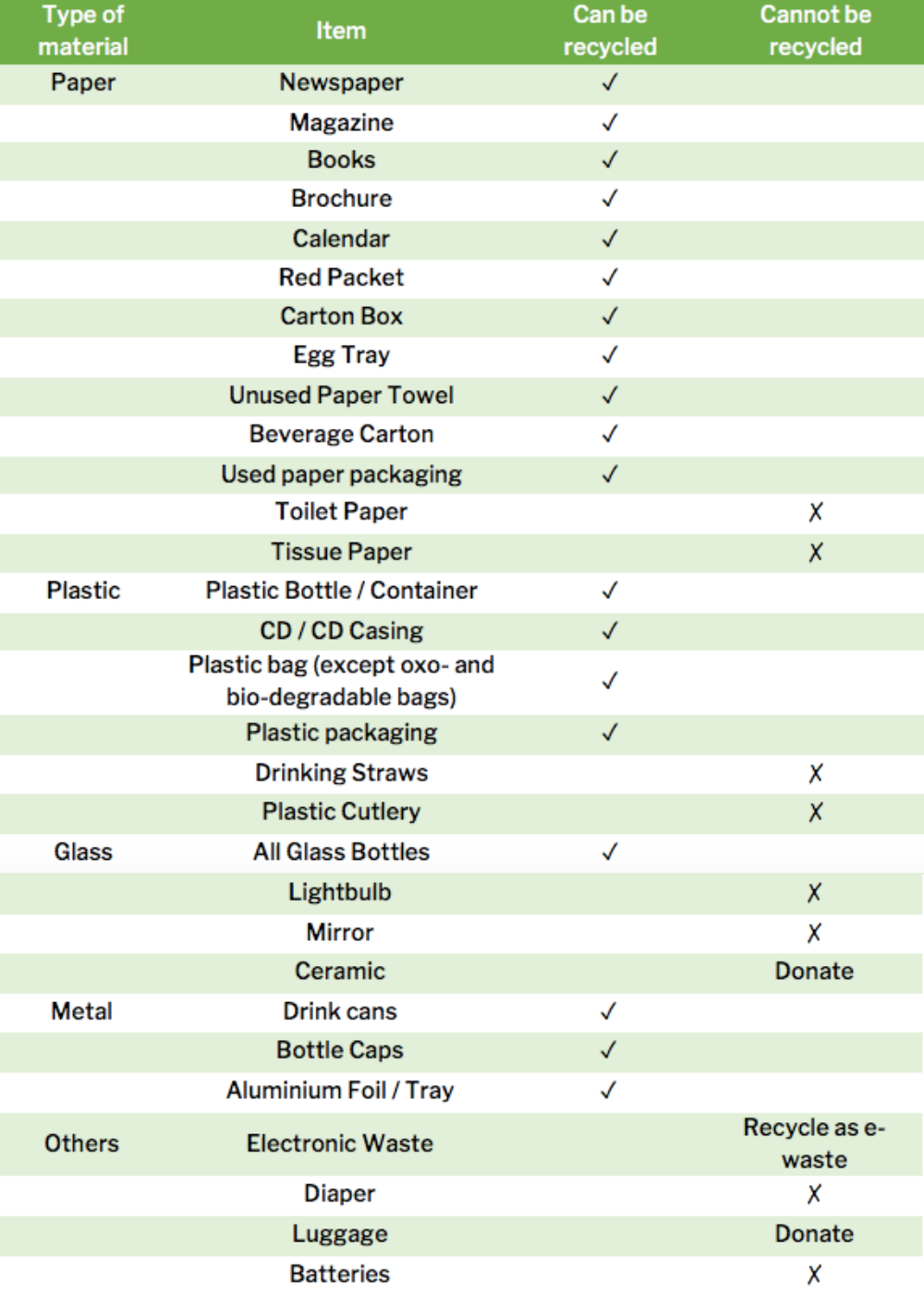 You can check out NEA's more detailed recycling guide here.
Top photo from Mothership reader
If you like what you read, follow us on Facebook, Instagram, Twitter and Telegram to get the latest updates.