The world's largest rainforest is burning up faster than ever.
The Brazilian Ministry of Science, Technology and Innovation's National Institute for Space Research (INPE) detected more than 72,000 fires in the Amazon rainforest between January and August this year, reported the BBC.
This is a 83 per cent increase in wildfires compared to the same time period in 2018, according to the INPE.
9,500 fires alone were detected since August 15, 2019. Most of them in the Amazon region.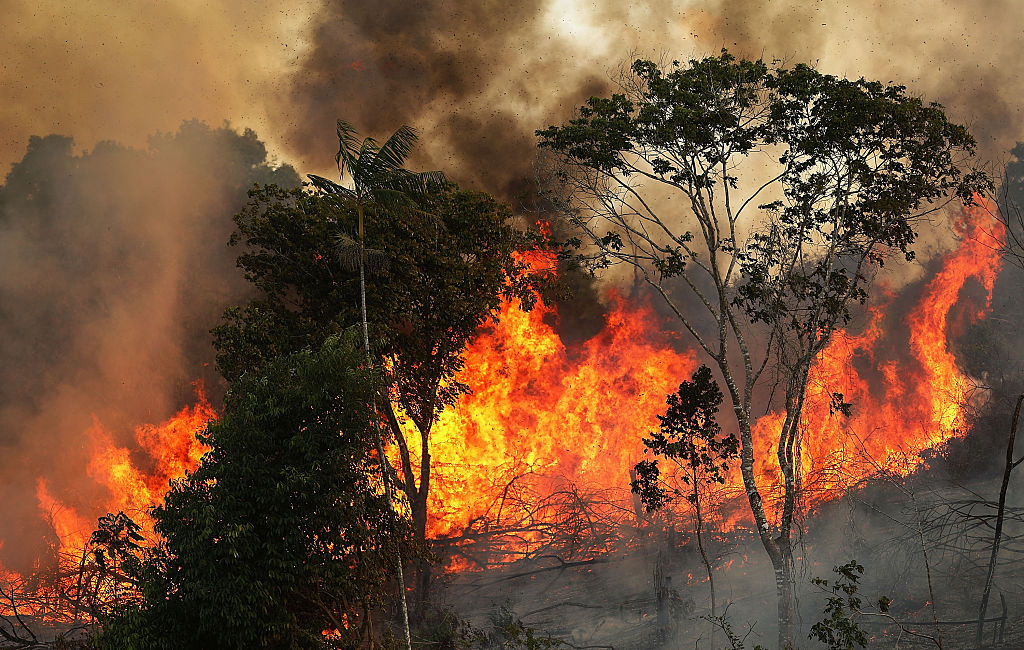 To put that in context, there were less than 40,000 forest fires detected in 2018.
While wildfires are common during the dry season, the World Wide Fund for Nature (WWF) Amazon Programme said that the recent fires were due to deforestation, the BBC reported.
Fires surged after new president took office
Tellingly, the surge in the number of fires occurred after Brazils's new president Jair Bolsonaro took office in January.
INPE data revealed that there was an increase of 88 per cent in deforestation in June 2019, compared to June 2018.
INPE also revealed that about 2,254 sq km of forest was cleared in July 2019 -- a whopping 278 per cent increase from July 2018, reported The Guardian.
The drastic deforestation earned Bolsonaro the nickname "Capitão Motoserra" (Captain Chainsaw).
According to The Guardian, Bolsonaro cliched the Presidency with the support of the mining and agricultural sectors. During his campaign, Bolsonaro promised to open up the indigenous lands for mining and commercial farming.
Global warming
With fewer trees, the deforested land in the Amazon are prone to drying and sparking.
Additionally, the Amazon rainforest, being one of the world's biggest carbon sinks, absorbs a lot of carbon dioxide.
Without it, carbon dioxide left in the atmosphere traps heat and increases global temperature.
Related story:
Top image by Mario Tama/Getty Images.
If you like what you read, follow us on Facebook, Instagram, Twitter and Telegram to get the latest updates.